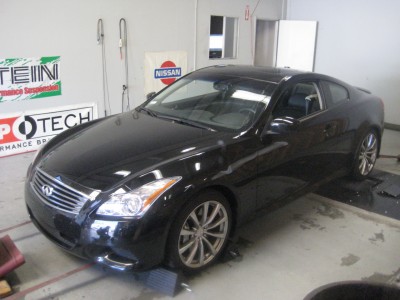 One of our first G37 customers brought his car by today for a JWT pop charger install. The Jim Wolf product is top notch and as always the install was trouble free.
We made two base-line dyno runs with a best of 279 horsepower and 234 ft/lbs of torque. From the dyno graph above you can see that the torque remains extremely flat across the entire rev range and the overall gains are very nice for only adding a POP charger. The final numbers are 288 hp and 240 ft/lbs of torque.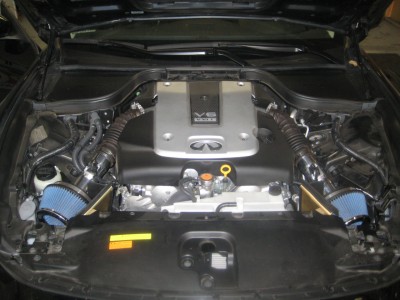 There are more pictures after the "Read More" jump.