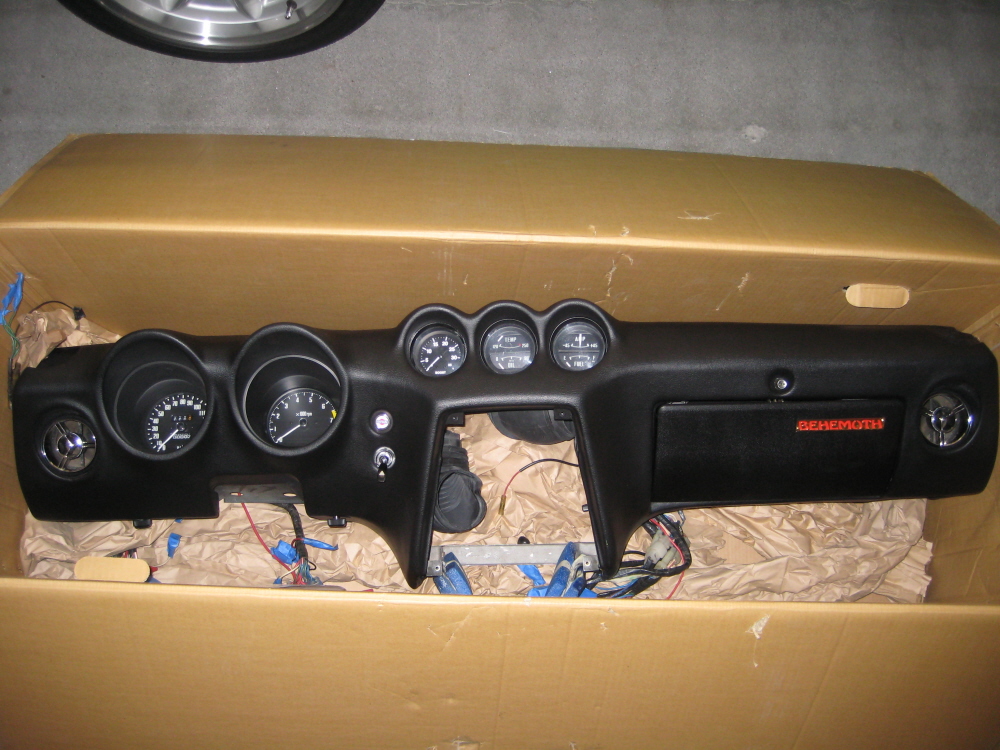 We received a large delivery of factory Nissan and one off custom parts from the owner a few days ago.  There is no doubt in my mind that this will be the nicest Z on the face of the planet when it is completed in early '09.  Here's a rundown on the newest arrivals:
New dash: The dash has been customized with a "Behemoth" badge to pay respect to the animal that this car is going to be.  The first of the three gauges in the center of the dash has been changed out to house a vintage looking boost gauge.  Two very nice touches in my book.
New door panels: These are one of many hard to find new interior parts, not cheap either.
New side markers and lenses: new in box and super clean
Switchgear for the steering column: new, doesn't get any better
All sorts of relays and unseen parts: all new unseen parts that make all the difference in a build like this.
AND…. Finally….all the way from Japan….
TOMEI CAMSHAFTS!!! It's always a good feeling when you open a box and see tons of crumpled newspaper that is entirely in Japanese.  We have been waiting on these for some time and will now be able to finish the stroked RB28 for this build.  You can see the specs by clicking on the photo below.  Please hold the applause because I will post some more photos of the engine when it is completed.  Thank you for your patience.
We should be expecting a paint update sometime next week once the after-new-year's reality check rolls in.  Check back.
There are a few more pictures after the read more…