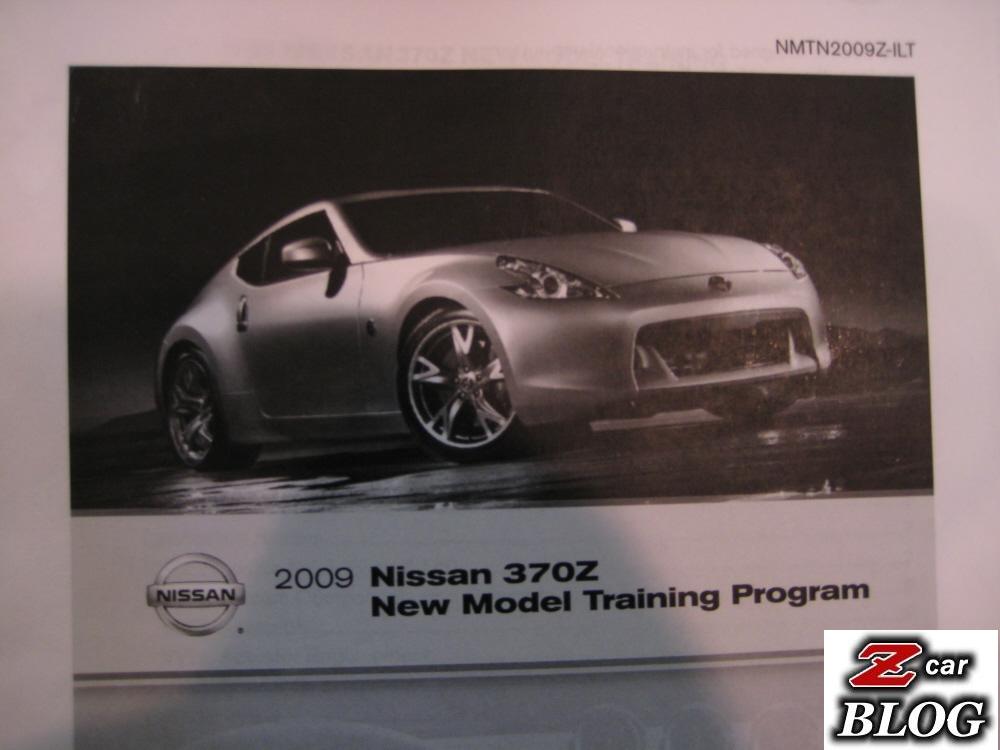 As you may know I have a few sources closely related to Nissan.  So when I was given the chance to take a look at the new 370z New Model Training Program, I couldn't pass up the opportunity.  Lucky for all loyal zcarblog readers I happened to have a camera with me.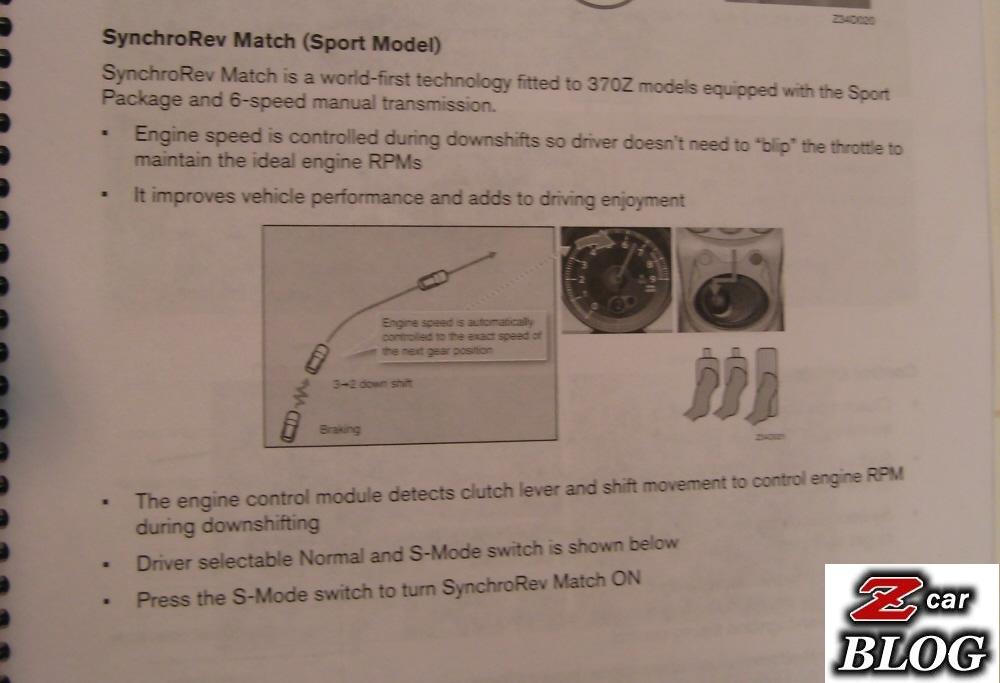 The first few photos here are from the all new SynchroRev section in the manual.  It gets into light detail about the changes to the new transmission.  There is a break down of the new gear ratios as well an entire section devoted to the SynchroRev system.  It shows where all the new sensors are located to interpret what gear you will be shifting into next.  Pretty cool stuff.
Now these photos were in the very front of the manual and give a very brief history and highlight the changes that the Z has gone through since the very beginning and all the way to the new 370z.  There are some good facts here to stump your other Z friends at your next car meet or get together.  Enjoy and spread the zcarblog.com love.