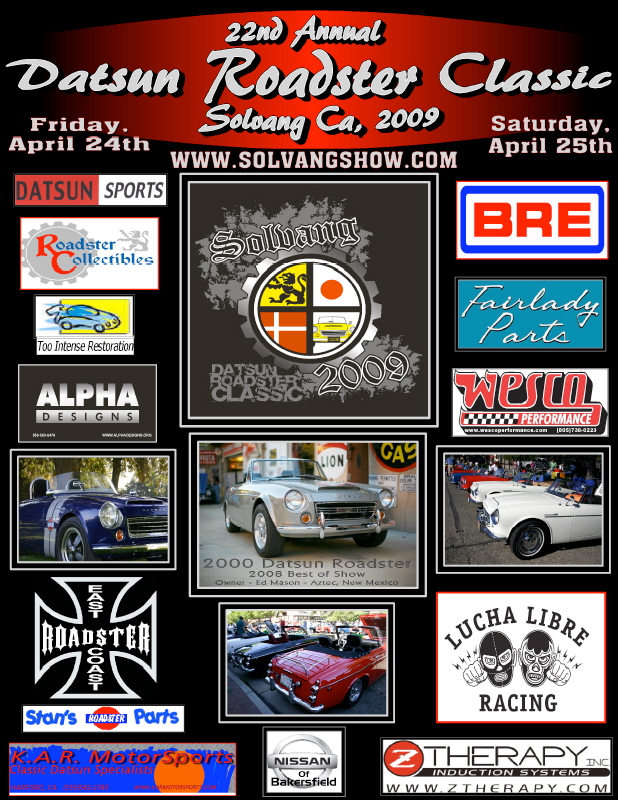 One coolest shows on the west coast, as far as classic Datsuns are concerned, is taking place once again in Solvang, CA at the end of April.  I know it's mainly a Roadster event but there is a category in the show for other Datsuns (Zs, 510s, etc.)  It is definitely something you should check out if you are into Nissan's heritage and the ZCG faithful will be out in force to show off their prized possessions.
This show is very much a get together of old friends and enthusiasts alike and I would strongly encourage those who have never been to give it shot.  The area around Solvang is beautiful this time of year and who better to enjoy it with than a couple hundred of you closest Datsun friends.
For more information make sure you check out the main web page for this event at SolvangShow.com.  There are a ton of pictures from years past as well as event information and a history of the show and is definitely worth looking at.
Long Live the Z, but Roadsters are pretty cool too.
Thanks for the heads up Alvin.