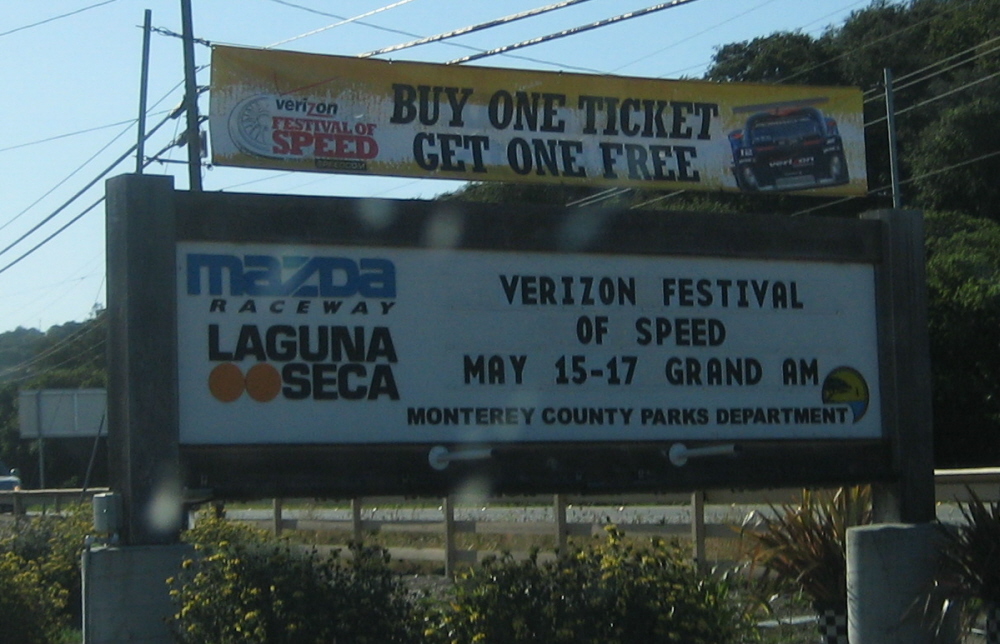 We can't thank everyone who attended this event enough!  The entire crew at ZONC was amazing and we look forward to the next event with them very soon, Jack and Yolanda special thanks to you.  The caravan down to Laguna Seca on both days was a real blast and I'm happy to report that we had no serious issues.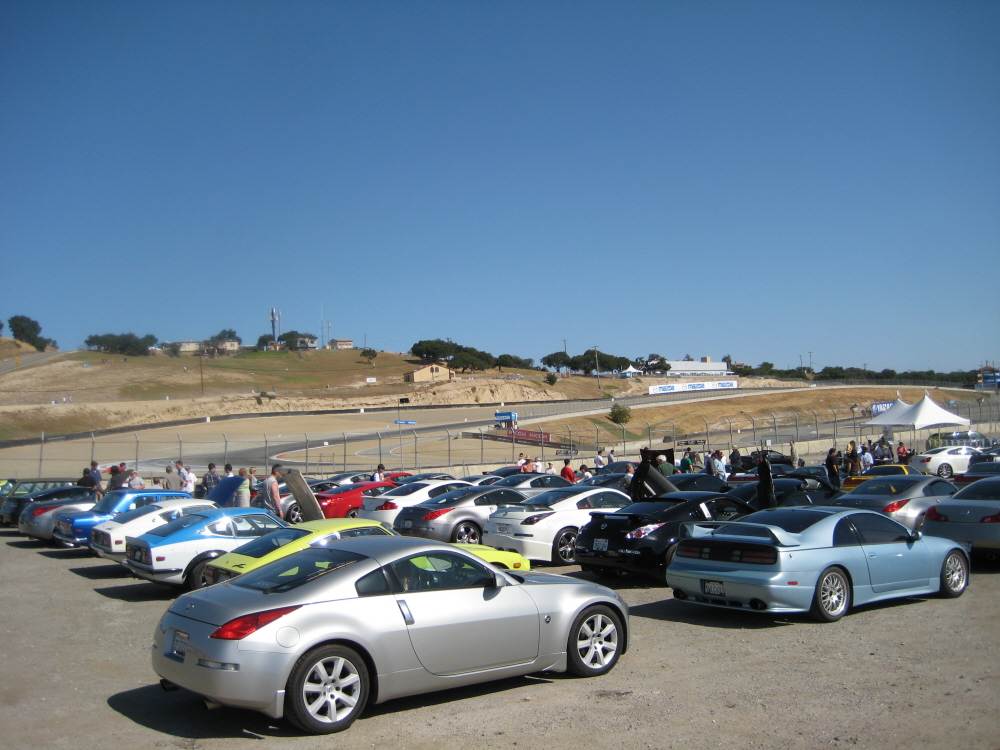 Another special thanks needs to go out to all of the people who drove some very long distances to join up with us for the races this weekend.  A few of you came from the Sacramento area which is a good drive but there were others who came down from Oregon and Washington.  A good friend of ours brought his '71 Datsun 510 wagon down from Oregon after a few serious modifications.  The radiator was recently relocated to the rear of the car to make way for a new air-to-air intercooler for the turbo'd drivetrain that came from a Toyota Supra.  (Feel free to leave any comments about putting a Toyota drivetrain in a Datsun in the comments section.)  The kicker here is that he only put on 15 miles before making his way down to meet us.  Talk about commitment.
Like I said earlier,  the drive to the track went great on both days but when we got to the track on Sunday we were blown away at how many Zs were there.  I believe the final count was near 65 cars for the corral.  The Porsche club only had 20ish!  Awesome!!
Our parade lap took place right around noon.  It is always a good experience to get to drive on a track but Laguna Seca is a whole different animal.  The racing history here is immense and Nissan has certainly had its fair share of the limelight here.  The look on people's faces after the TWO parade laps were over brought a smile to my face, especially for those who have never been on track.  There were so many people interested in doing a track day after this event, it's a good thing that the Z is up to it!
For me the racing took a back seat to spending time with all of the Z owners that attended.  The MX-5 race on Saturday didn't produce the carnage that I had predicted, those guys can really drive in close quarters.  The Mustang Challenge race was arguably the most exciting event of the weekend.  Lots of door to door racing and that  V8 rumble will really get your heart going.  I didn't stay for the entire Rolex Daytona Prototype race so that we could get back to the bay area a bit early but I can't wait to catch it on one of the greatest inventions ever, the DVR.
We will be hosting more and more Z events at Z Car Garage and ZONC has quite a few shows coming up so make sure to check back here for all the info.  Thanks again to all who attended and to all the readers of ZCarBlog.
Long Live the Z
Follow the "read more" for all the pictures that I took at the event.  The pictures from both days are in the gallery and they are in the order that I took them.  I know that there were a ton of friends with cameras at the event so I will try to get some of their pictures too.  Enjoy