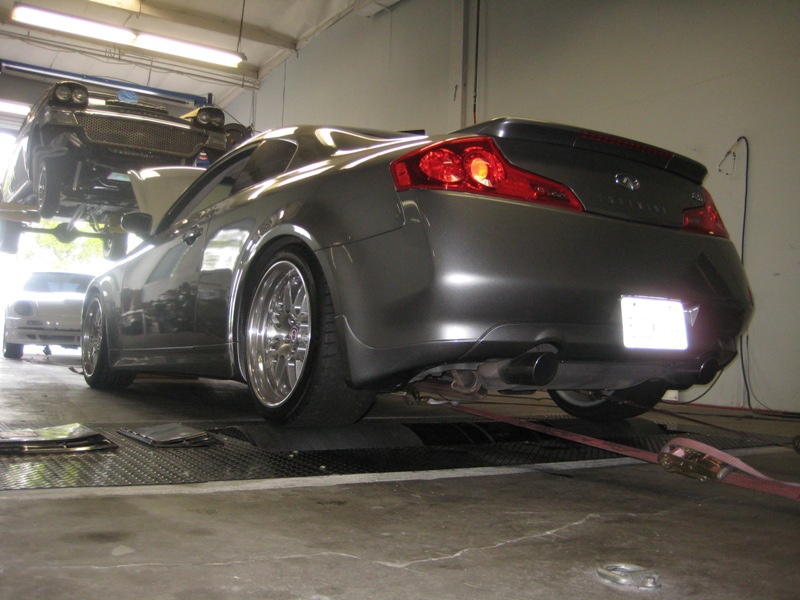 Normally when customers come to us to upgrade their cars we start off small with an intake or an exhaust system and slowly progress to suspension and brake upgrades until we arrive at a need for forced induction.  This time it was the exact opposite.
This G35 came in bone stock (albeit with a nice set of HRE's) and the owner wanted an instant boost in power.  Needless to say we were happy to oblige.  We contacted Vortech Engineering and had them send us one of their REV-Up Supercharger systems with a self contained oiling system.  The kit comes complete with everything from the upgraded fuel pump, supercharger, piggyback computer, the works.
The installation was performed flawlessly by Josh here at ZCG and we were on the dyno in no time.  Looking at the graph you can see that this car made awesome numbers for having stock exhaust, catalytic converters, and a full stock exhaust system.  Also in the interest of time and money we left the Uni-Chip with the factory program installed per the customer's request.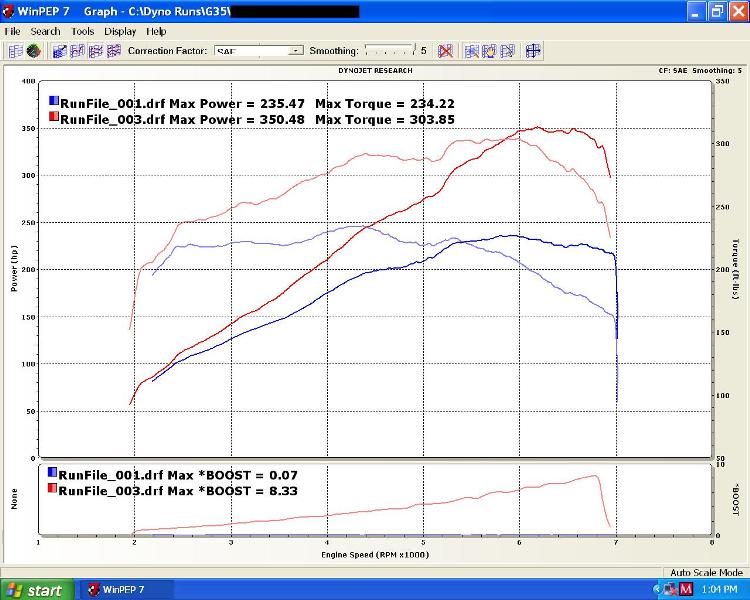 There is so much more power potential with this car after a full exhaust system is fitted and a custom tune is done.  This car could easily have another 50-60+ wheel horsepower in no time!!
Only time will tell if the car will be allowed to reach it's full potential, our dyno is waiting.