We checked out Jimmy's Old Car Picnic today at Golden Gate Park in San Francisco. Despite chilly weather(at least for this South Bay boy) hundreds of cars were on display! I haven't been to a show this large and it was impressive to see everything from fully-restored Detroit iron to home-built Rat Rods, plus a few oddities. Dead-center of the field in the midst of all this American metal lay our 5 Japanese classic cars:  3 Datsun Roadsters, 1 Datsun 510 and a Mazda.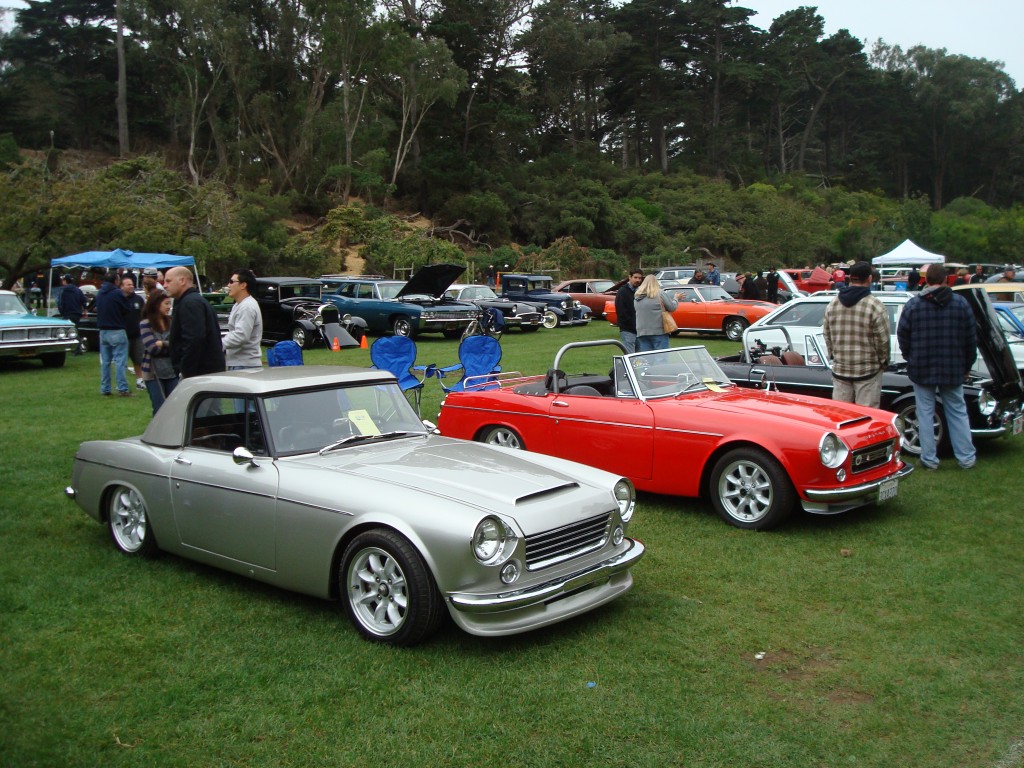 From Left to Right: Eddie's '66 Roadster, Fred's '66 Roadster, my '67.5 Roadster, Rob's '74 RX-4, and Matt's 510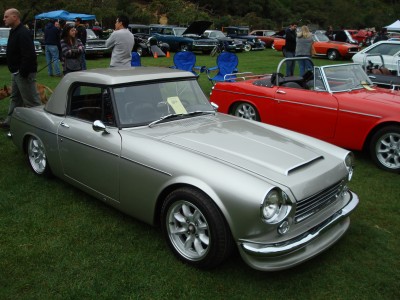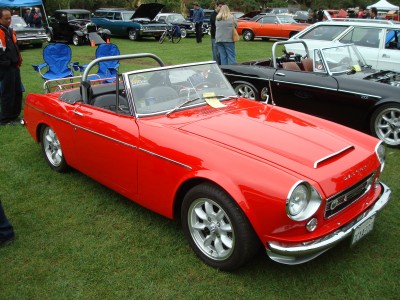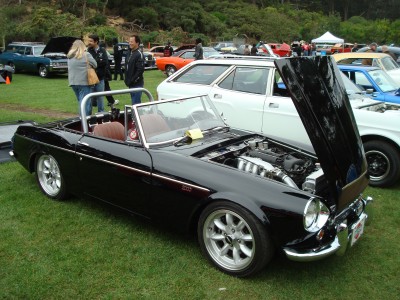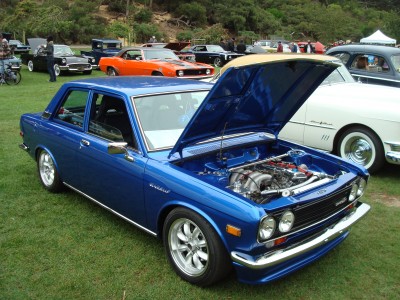 Our cars were well received with lots of interest. It's funny listening to comments from muscle-car show go-ers. My favorite was, "Hey this one's got an engine from a Skyline in it!" pointing to the KA24 in Matt's 510

Jimmy's attracts all kinds of rides and all kinds of people. Lots of BBQ'ing and serious cooking going on. Here's a highlight of the hundreds of cars parked in Speedway Meadows(see more in the gallery):
What caught my eye on this Mustang was it's Miata-drivetrain in the engine bay, but we soon found out it was quite the opposite! It's a Miata with actual Mustang body panels grafted on!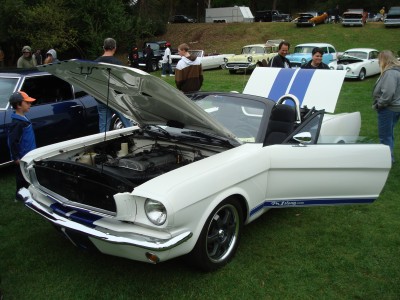 Left: Milner's coupe(actual car) from the movie American Graffiti.
Middle: Steve Perry's (girlfriend's) VW Bug

Right: Ms. Pinky's Wagon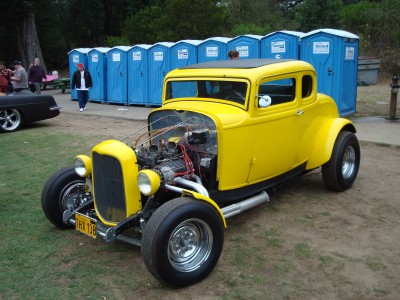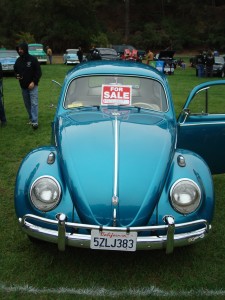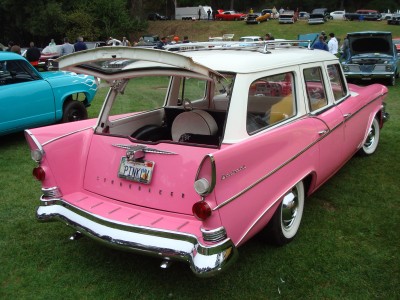 Slammed and super clean VW T2 Bus and Fastback: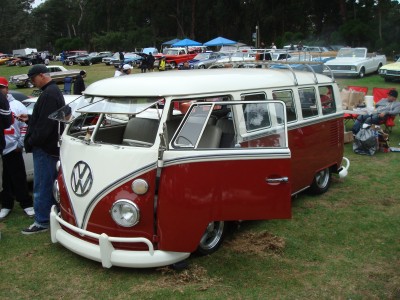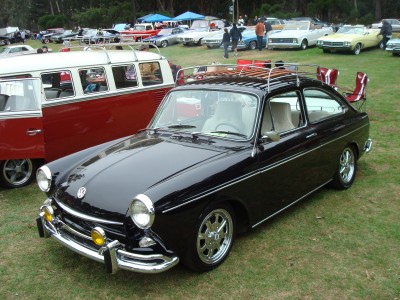 LOTS of Mopars both rare and unrestored: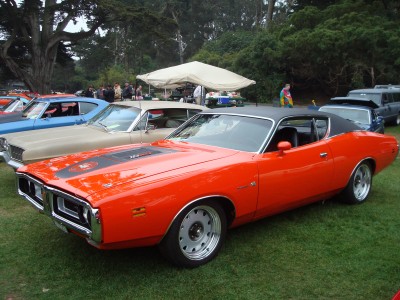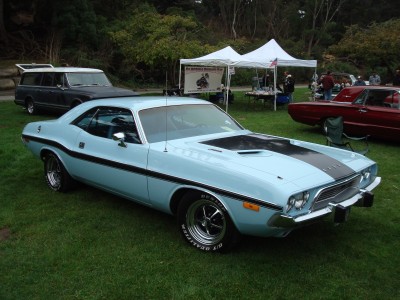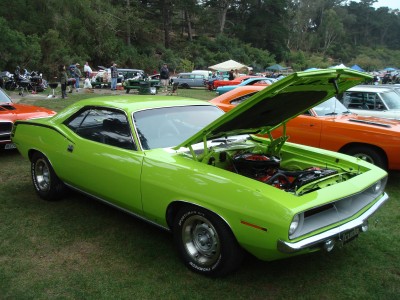 Check out the carb location and intake manifold on this rod: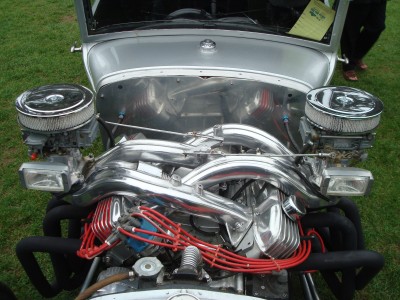 This '32 was my favorite car at the show….just uber clean with lots of attention to detail. Simple and understated: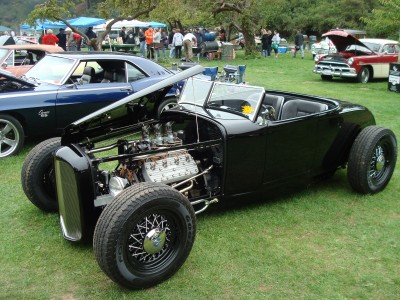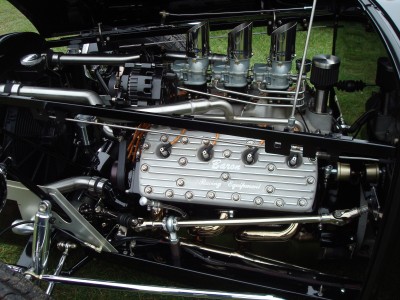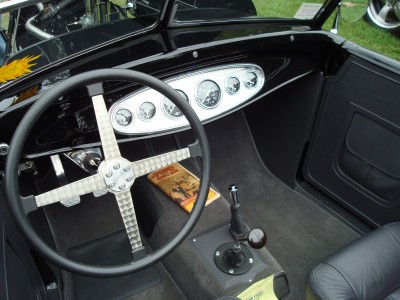 And the "Best Sticker" award comes from the dash of a '59 Cadillac:

The show was fun, join us next year at Jimmy's!

There are many more pictures to enjoy just click below:
…[read more]