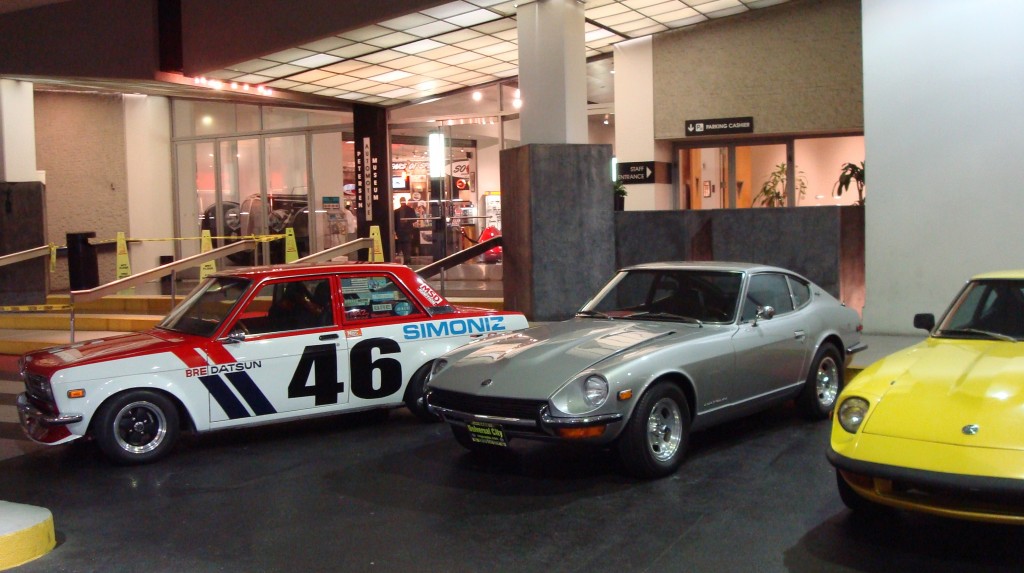 Everyone had a great time Saturday evening helping raise funds to support the Datsun Heritage Museum(DHM). The event was held at the penthouse atop the Petersen Automotive museum in Los Angeles, CA.  The night was filled with food, friends, celebrities, and some cool Datsun memorabilia. When we arrived at the museum Mr. K's 240z was on display and we took a brief tour inside. Check out the movie cars including the Batmobile, General Lee, and Green Hornet: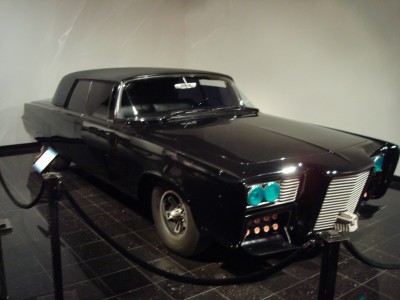 Then we headed up to the Penthouse for the party!  I was very impressed with the venue. Everything from the table decorations, dinner, lighting and sound was fantastic. Weather was perfect too. And who doesn't love an open bar?  Check out the Datsun cupcakes 🙂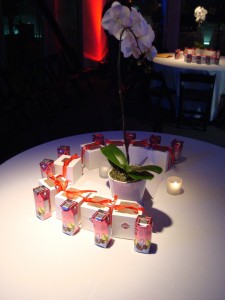 Just before dinner a silent auction was held with plenty of Datsun(and sports) memorabilia. I bid on a some very cool Datsun Roadster and R35 GTR models. I was outbid on both 🙁 It's okay though as the winner(also at our table) helped the DHM! It was great to see familiar faces too. Here is Datsun racer Ron Carter showing us a race helmet signed by all of the BRE team members and guest drivers, up for auction!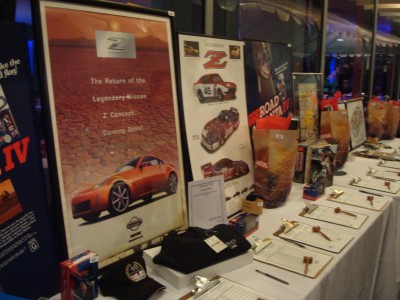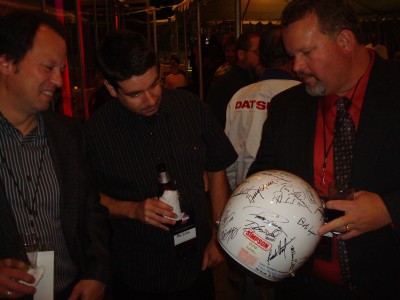 The evening peaked with some celebrity entertainment. Adam Carolla could not be there in person but he did say a few recorded words.  His buddy comedian Rob Schneider made us laugh and also helped auction off a few impressive items including a 1 year lease on the USA's first Nissan Leaf.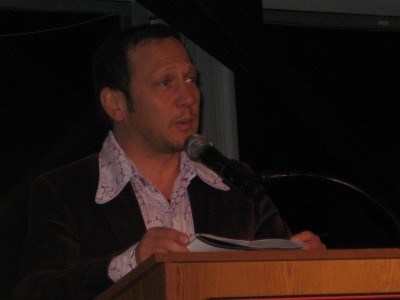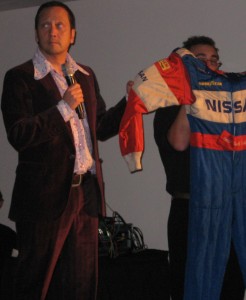 Some of the biggest names in Datsun racing were present including Tony Adamowicz, John Knepp, Don Devendorf, Frank Honsoweitz, Kirk Allegro, and our hero John Morton! I think the highlight of the night was seeing and listening to Mr. K live via Skype. 101 years old he is still articulate and passionate about Datsuns and preserving the history of the marque. It was absolutely amazing to witness it in person.  Racer Tommy Kendall presented John Morton with the Datsun Legend award.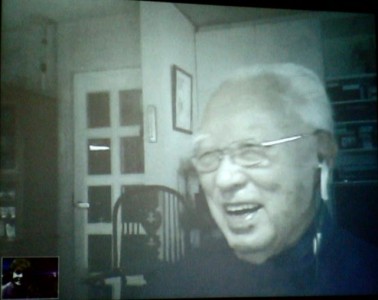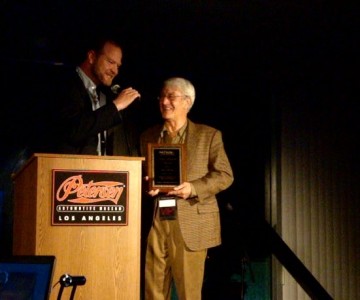 To top it all off I got to speak to John Knepp in person since we exchanged e-mails from this year's Road Atlanta event in July. He remembered my name!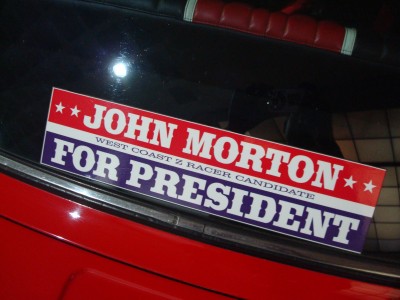 This was a fantastic effort to raise funds and keep the Datsun spirit alive. We want to thank everyone at our table for helping support the Datsun Heritage Museum: Rod of Rod's Datsun Parts, Matt and Maryann, Tom and Matt, and of course Rob and Meghan. It was a memorable night and weekend all for a good cause.
Enjoy the Ride!