With driver Scott Smith behind the wheel the SmittyRacing / Z Car Garage 350Z took 1st place in both the Lockheed Martin Sports Car Club autox series "A" class as well as the Norcal UFO series in "OSP" class for 2010! Great driving and congratulations Scott, you make us proud!
2010 was an exciting year for this Z as it ran double duty in open track days AND competitively in 2 autox series. The car had several mechanical upgrades and also changed color from silver to its current Go Green. Let's recap 2010 with pictures and videos of Scott piloting the Z to victory!
December has been rather wet, so here is the Z sliding around at the UFO autocross in Marina followed by in-car video: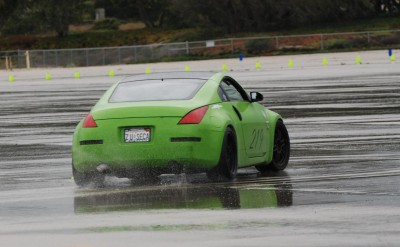 On May 16, Scott took 1st place in OSP at the 43rd annual Dual at DeAnza autox in Cupertino, CA. Here is the winning run:
This Z never sleeps! After running hard on the autox Scott regularly (fiendishly might be more accurate) took the Z to open-track days or HPDEs…here are videos and a few pics from tracks like Laguna Seca and Thunderhill Raceway.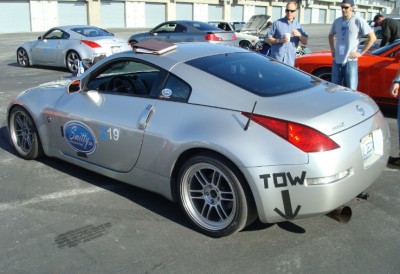 In September the silver Z became the Green Machine with the help of Williams Auto body in San Mateo, Ca. So If you see a bright green 350z on the street or at the track, say hello to Scott!
Here is a list of blog posts documenting ZCG's modifications to the Z from the Stoptech rebuild to the awesome Motordyne Shockwave exhaust system. You can also see what Scott is running chassis-wise:
Transplant
StoptechRebuild
MotorDyneExhaust
GoGreenPaint
Dyno/chassis
The crew at ZCG installed and tuned several carefully chosen parts on this Z to make it a killer platform for an excellent driver like Scott to dominate the track! Here's to another successful and fun year in 2011