April was a very exciting month! The 300ZXClub and NICOforums put together the annual Bay Area "In-N'-Out and Drive" 4/30/11. Here is Corey S with a report from the very successful meet:
The weather was perfect for this South San Jose meet, on this sunny, blue sky day. The turn out for the event was impressive, with over 25 beautiful Z32s, 5+ Z33's, even 2 240SX's, 2 G35's and even a sweet z31!
Z Enthusiasts came from as far as San Luis Obispo to make this event, driving hours to meet up with the community. The event began with a relaxed gathering outside of In-N'-Out. You could feel the excitement in the air as more and more groups of Z cars drove up to the lot.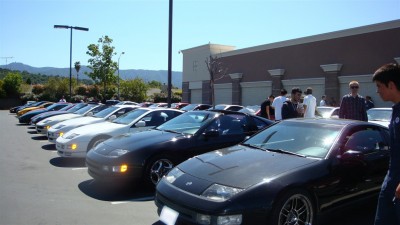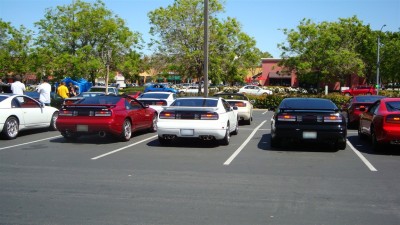 After meeting up with the Z enthusiasts and taking a few organized pictures, it was time to move forward to the next stage of the event, a drive through the hills by Uvas Reservoir. A line of 30 cars commanded the roads, T-Tops removed and hands in the air. The energy was great!
With the Twin Turbo Z's pulling up the rear, we flew together through the twisty hills in a rush of power and handling to our next destination.
…[read more]