Subtle aesthetic touches and performance mods make this a very special 370z. Here is Rob with the full story:
I met John M. in 2005 when he came down to ZCG to have some issues with his 350Z sorted out. He is from Folsom, Ca and makes the trek to ZCG each and every time he gets the itch to mod his Zed.  From 2005 to 2009 ZCG and John built a beautiful 350Z together with WORK wheels, Brembo brakes, Vortech supercharger and all the usual ZCG supporting mods like exhaust, cams, headers and Tein suspension. John transformed a stock Z to not only look good but also make great power and provide years of enjoyment.
When the GTR arrived in 2009 John made his way to a local dealer and made arrangements for his next purchase. At the last moment before commitment he stumbled into another part of the showroom and saw what would be his next Z. Realizing the limited aftermarket stuff for the R35 and the expense associated with mods a new direction was mapped out…
Gorgeous SSR Professor SP3 wheels with S04 tires look so right on the 370. Filling the spokes are Brembo brakes, 380mm 6 piston(front) and 345mm 4 piston(rear):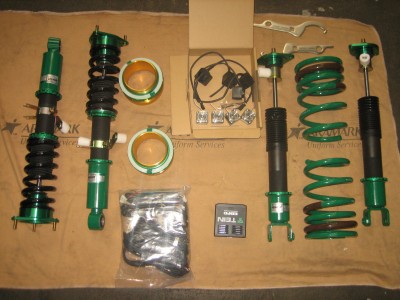 Killer handling and stance are taken care of by Tein coil-overs w/EDFC while Hotschkis sways and SPC F/R control arms complete the package: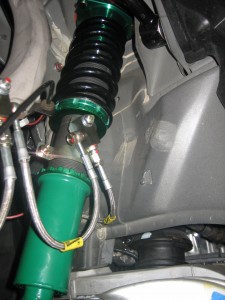 Underhood mods include Injen dual intakes, Berk HFCs and exhaust system followed by an UPREV tune by Rob: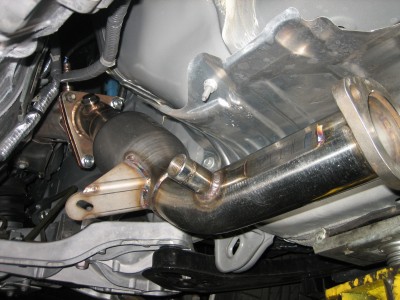 The stock Z34 has rather polarizing styling. You love it or hate it. We think a few low-key changes make the Z look sexier and who better to help achieve this than
Williams Auto Body
. Their "Blackout Package" includes the roof and front/rear bumper treatments. The result arguably is how Nissan should have released the 370!
The EDFC was mounted in the dash and a nice touch is the GT-R start button: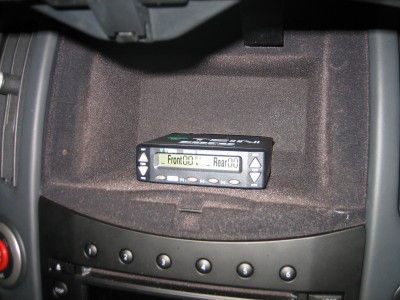 I am a huge GTR fan but after looking at John's Z34 vision and seeing the end result I think this tag line is most appropriate…
" Long live the Z"