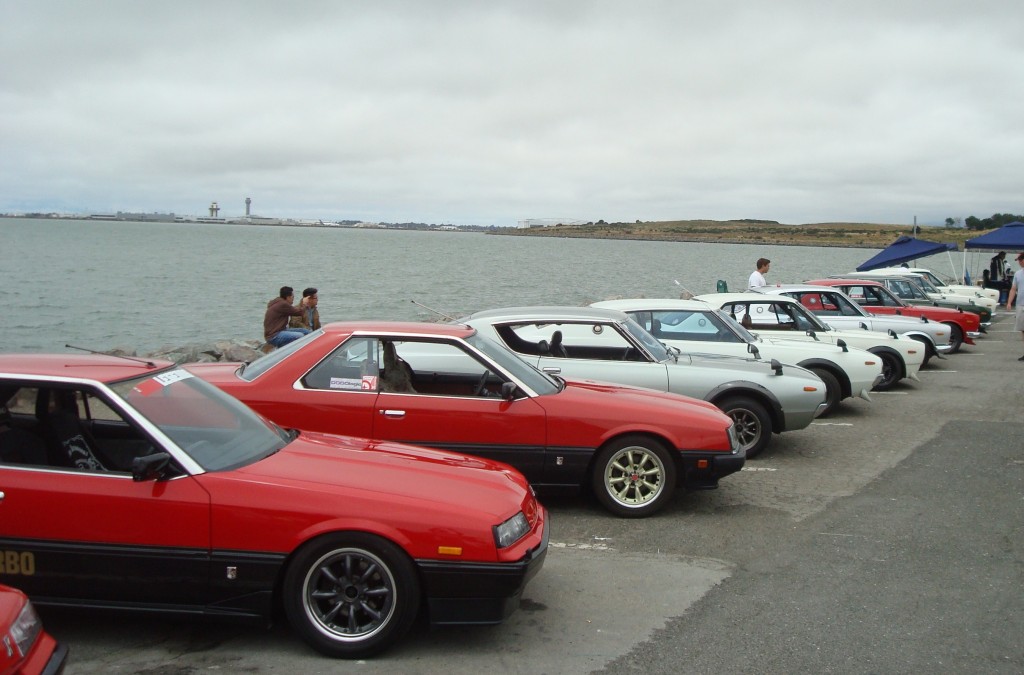 What an incredible gathering of old school imports! Today's Bayline meet was a hit with well over 125 cars attending in the beautiful San Leandro Marina.
We had an impressive caravan of Datsuns and Mazdas(and a Colt) this morning at ZCarGarage. An NSX and Porsche GT3 even joined us…15 cars on the freeway was fun!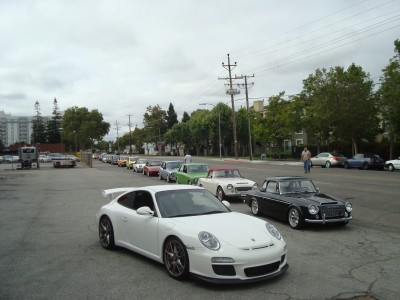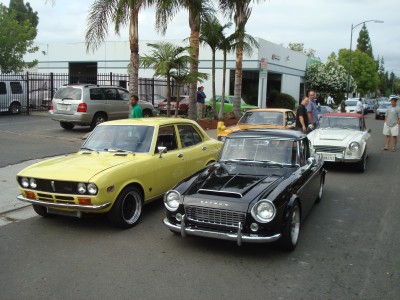 Look out 880N, JDM rides coming through!
When we arrived at the Marina there were already a few Skylines parked. The organizers rounded up 14 Skylines from all-over the country! I have never seen so many in one place. From  early, GC10 "Hakosukas", Ken and Mary  cars, and even a few 80′s DR30 Skylines were present. Which one do you like?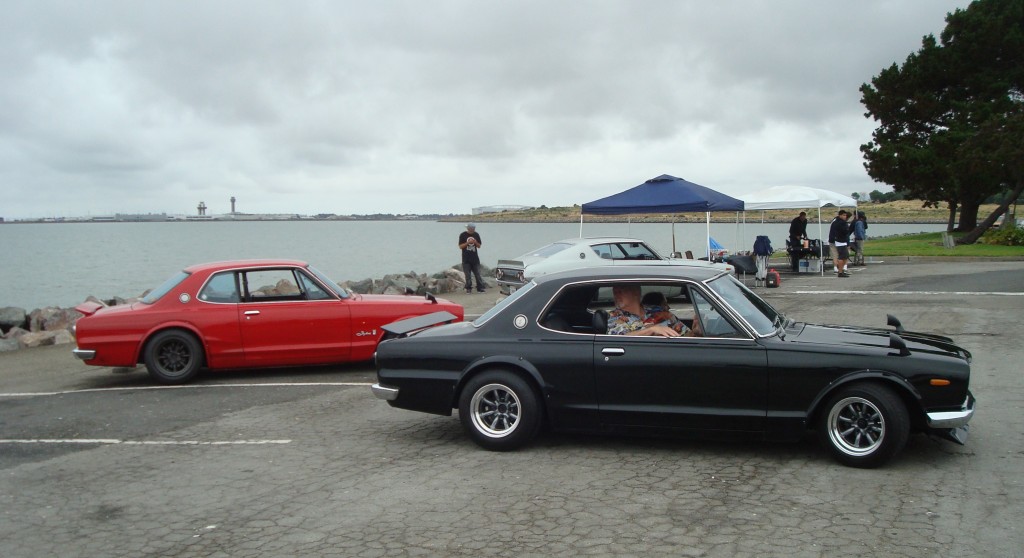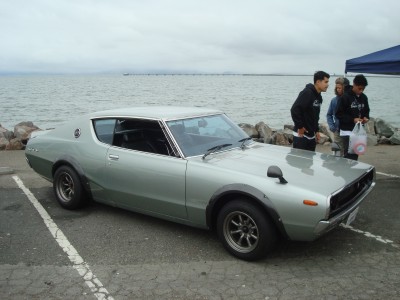 I got to meet Mary from the Nissan commercials!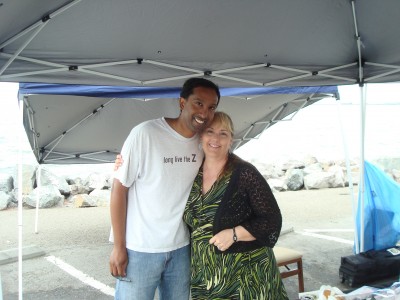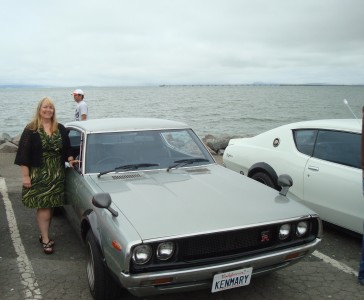 Cars kept pouring through the gates with Datsun being most represented followed by Toyota and Mazda. It truly was an impressive turnout, for a meet or even a registered car show!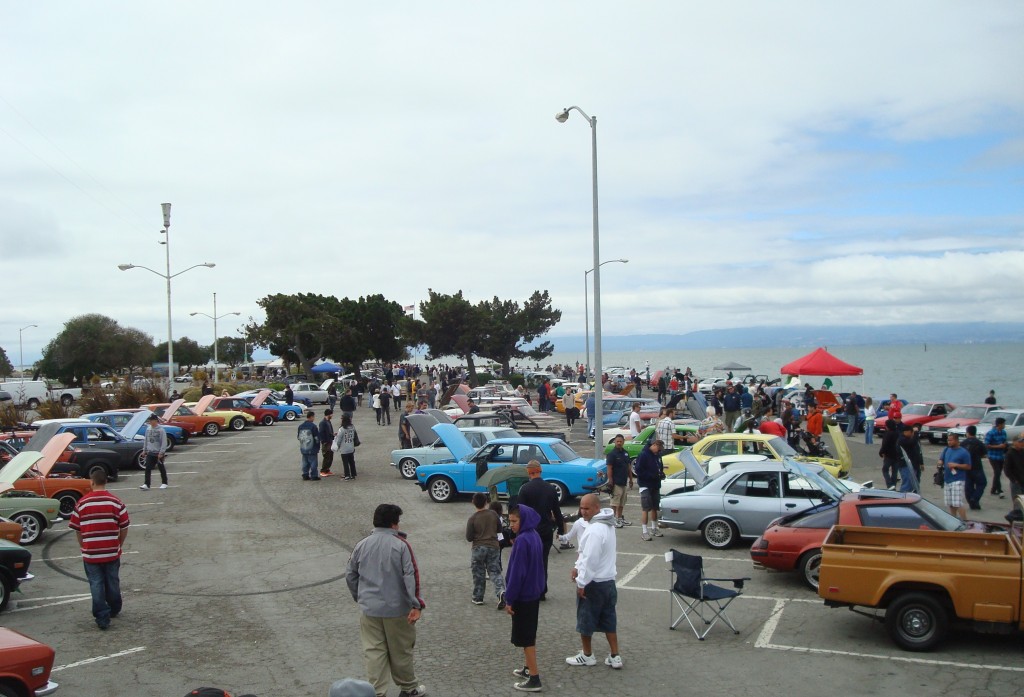 There were so many cool cars to list so don't miss the photo gallery below!
Some highlights…MORE 510s than any JCCS show I have been too! Wagons, sedans, coupes and even…wait for it…a true, Mexican solid-axle 510!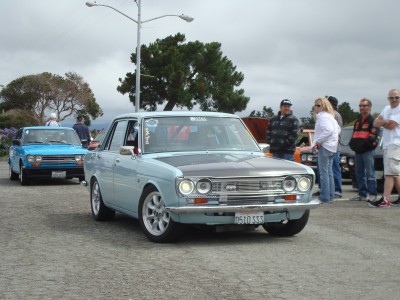 This Datsun pickup was given the full SR20DET treatment, disc brakes, and a host of custom fabrication work: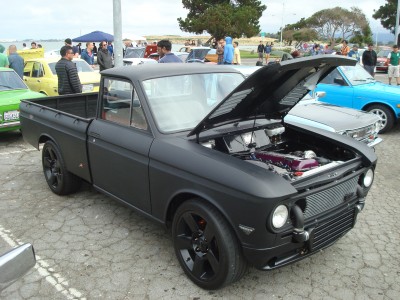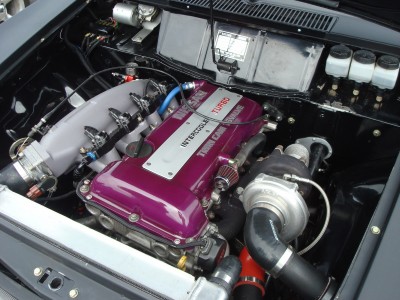 Gorgeous Z-cars from all years: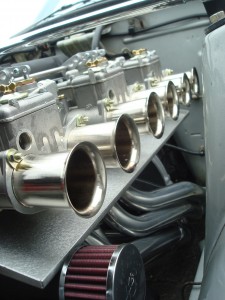 Rows of Toyota Corollas and early Celicas with mild to wild mods. I counted three S2000-powered cars! Nice Cressidas and some burly  7MGTE Celicas too…
Killer Mazdas like this clean REPU, first gen RX-7 and RX sedan: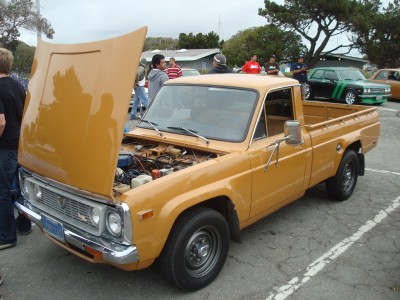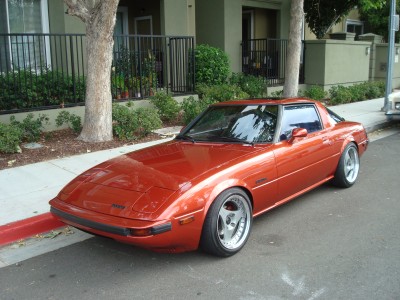 Thanks to HJCG for organizing a memorable event!