Grant K. is the owner if this beautiful Magnetic Black Nismo 370z, affectionately named "Shamu". Grant has a serious need for speed and he came to ZCG for some forced induction. The Z already had full suspension, Brembo BBK, and a host of upgrades to make it track-worthy like a roll bar from TC Design, Wedsport wheels and Recaro seats: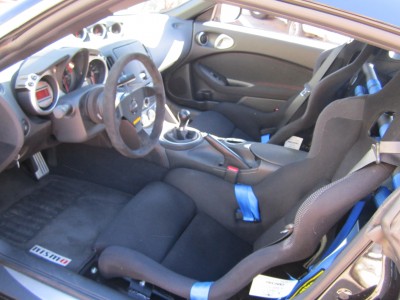 Grant wanted more power so he went with Stillen supercharger kit as its CARB certification was very appealing. Follow the dyno plots below on Shamu's quest for boost: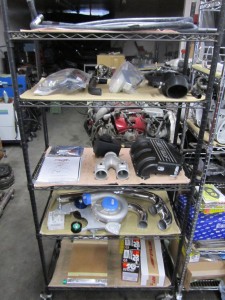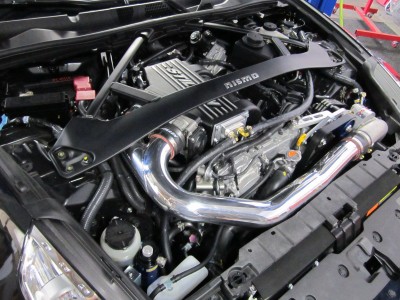 The Nismo put down 287.73hp/241.92tq to the wheels in stock trim. ZCG bolt-ons alone gained almost +30hp/19tq for a total of 316.61hp/260.97tq.  Unfortunately we were not impressed with the numbers out of the box with the Stillen supercharger/tune: 349.83hp/272.88tq …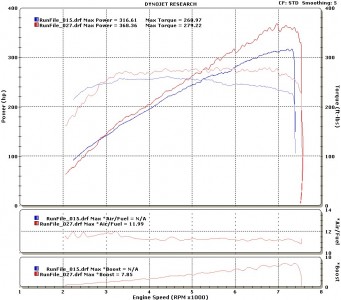 ZCG worked with Grant to ensure his power needs were satisfied so we called up Stillen. With their re-tune we saw a modest increase in power: 368.36hp/279.22tq.  Rob then worked his tuning magic and Shamu now moves to the tune of  403hp/299tq to the wheels!
 The best part about Grant and Shamu: They are Driven!  Here is Grant at a local autocross…Oh, and did I mention that I LOVE the way this Nismo 370z looks?
Shamu enjoyed chasing GT2 and GT3 Porsches and put up comparable lap times, Go Shamu Go!