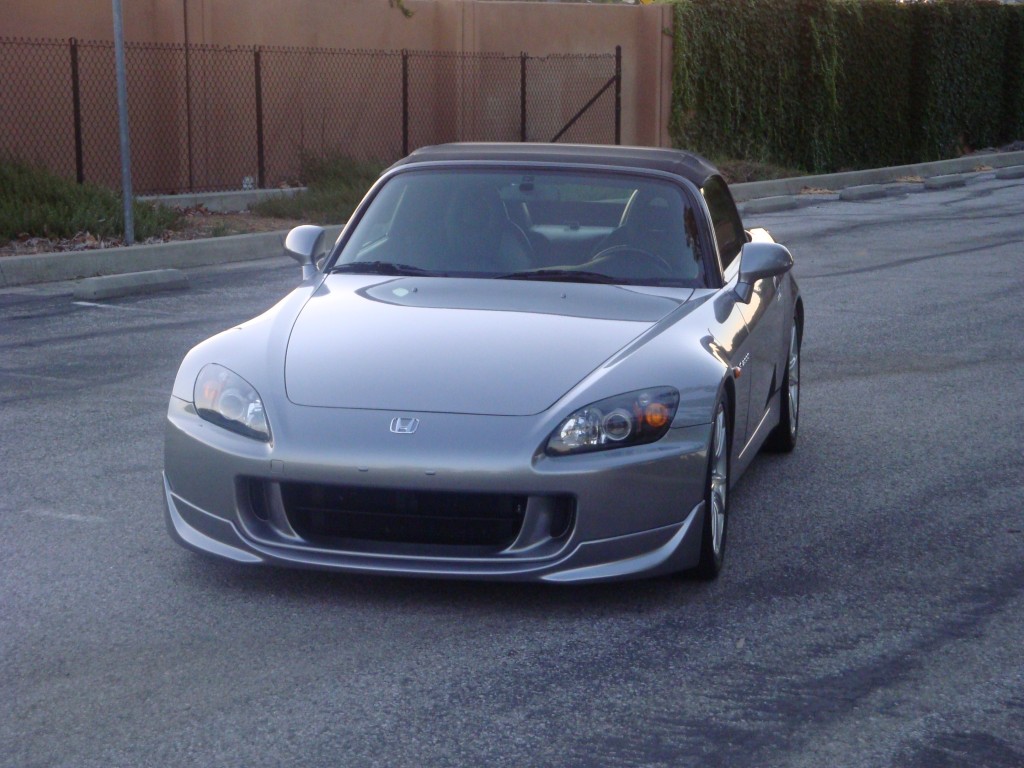 Lennie came to ZCG to troubleshoot his supercharged AP2 Honda S2000. He even installed the blower himself with the following supporting mods:
SOS S/C kit w/Novi Paxton 1200 oil-fed blower
3″ Reichard Racing UltraGrip pulley
AEM EMS 1052U
ID2000s
FBM hanger (dual FB340 pumps) with stock feed kit
Fuel Lab 6 micron fuel filter
InlinePro fuel rail
AEM FPR
-6AN SS fuel return line
Peterson Breather can
Dual diverter valves (Forge Splitter and TurboSmart Kompact)
Berks test pipe
Stock exhaust
Stock exhaust manifold
Stock internals
Rob and the ZCG crew helped solve the problem, tracing it back to a spark issue. Now it was ready to roll on the dyno: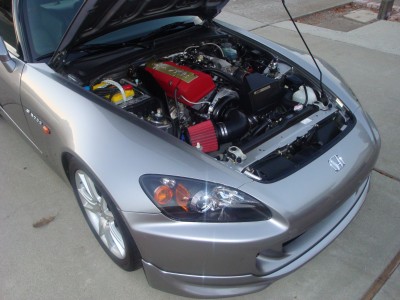 This little Honda roadster put down some impressive numbers: 491hp/319tq at the wheels! Not bad for a 2.2L 4-cylinder. Gotta love that 8400rpm rev too: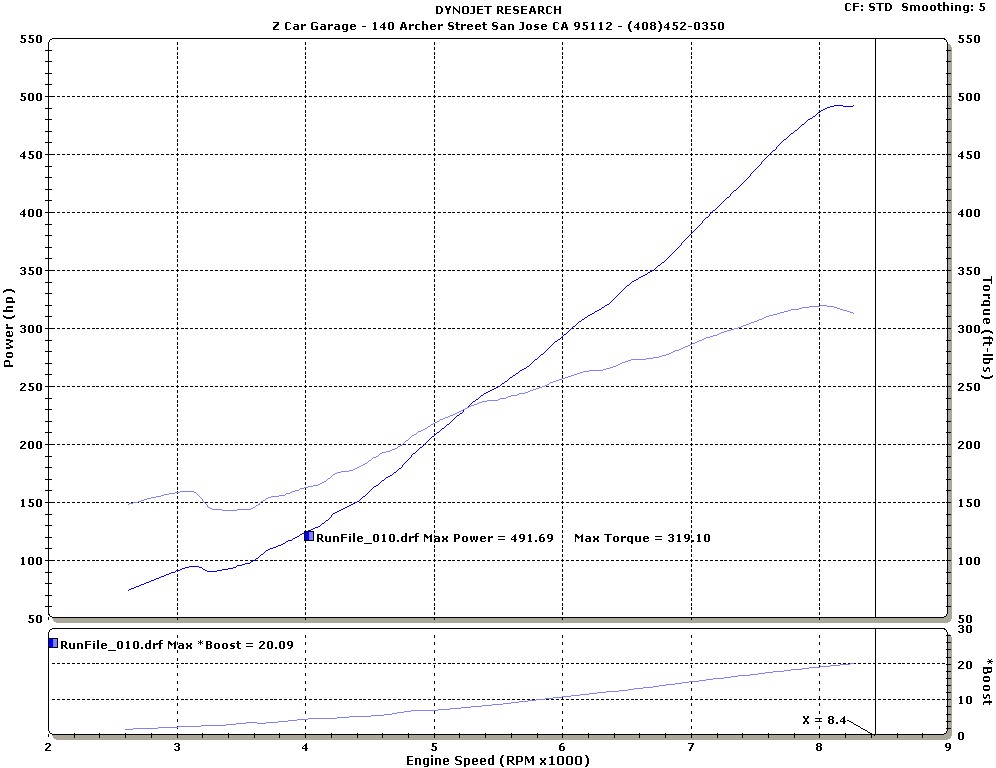 Here is a video clip of the dyno run, enjoy!