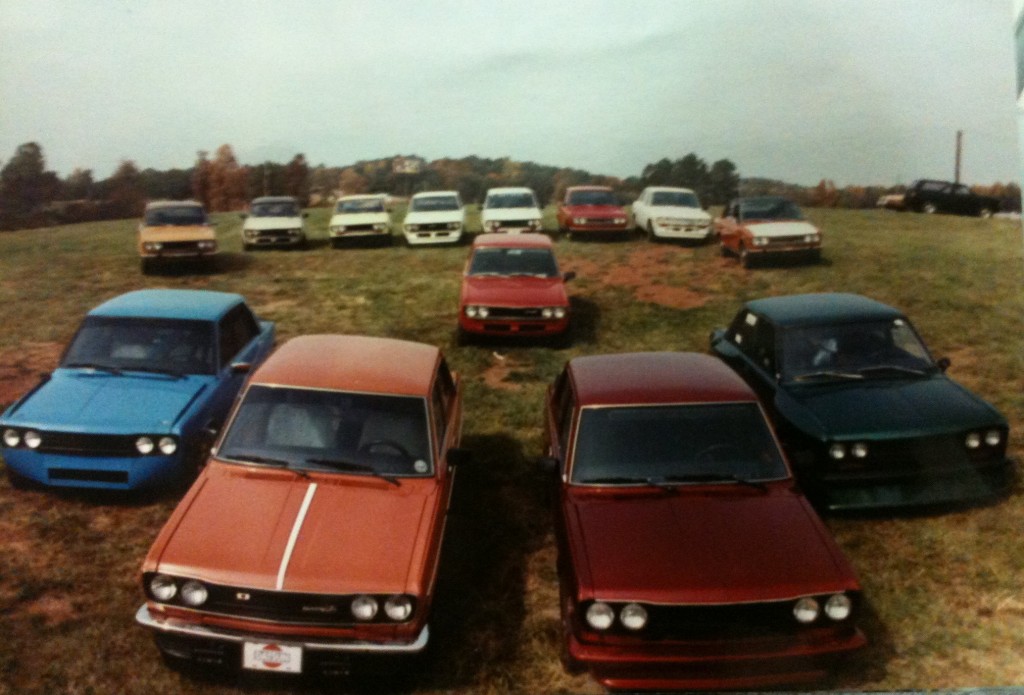 Happy Friday! Here are 2 vintage photos of 510s from Georgia. The photo above was taken at Road Atlanta in the 80's. You might recognize blue the Dime on the left, it is none other than
Turbo 6
. Thanks to Jonathan S for sending these nostalgic pictures!
Above right shows Turbo6 just before it was delivered to ZCG in 2011. We look forward to giving you an update on its restoration as re-painting is nearly complete. Catch more progress pics
HERE
. So, with Turbo 6 and the 
Box Flare
turbo 510 here are more Georgia 510s making their way to California? You bet! This yellow 4-door 510 also came from Georgia last month and we can't wait to get it back on the road running in prime condition. Here are a few teaser pics stay tuned for a full report next week!