Today I joined two fellow Datsun Roadster owners for a nice drive to Sunol from San Jose. We met at Cambrian Park Plaza and headed out to Calaveras Rd. Mike drove his silver 67.5 SPL, Glenn drove his red '68 SRL, and I drove the blue 67.5 SRL.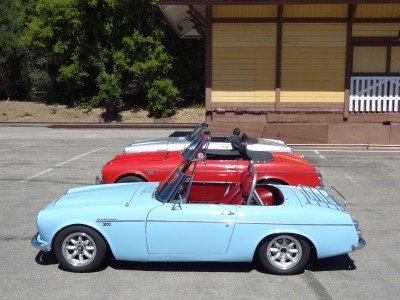 The weather was beautiful and it was just the right kind of drive for a Sunday morning. This was also a nice shakedown run to make sure our cars are ready for the upcoming 500 mile trip south for the 
Solvang Datsun Roadster Show
!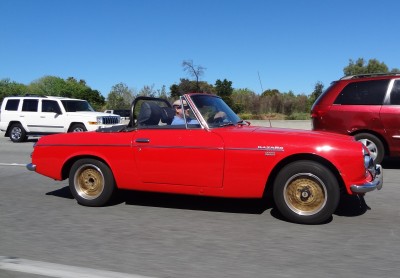 Here is a short video clip I took from behind the wheel of Sora Blue. It's hard to capture the wonderful sounds, smells, and sights of motoring in a topless 40year old sports car,  but this is pretty close 🙂  Try it in 1080p:
Pictures from previous Fun Runs:
Feb 2013
August 2012
March 2012
July 2010
Stay tuned for more opportunities to Enjoy the Ride with local Datsun enthusiasts!
More pictures after the jump
…[read more]