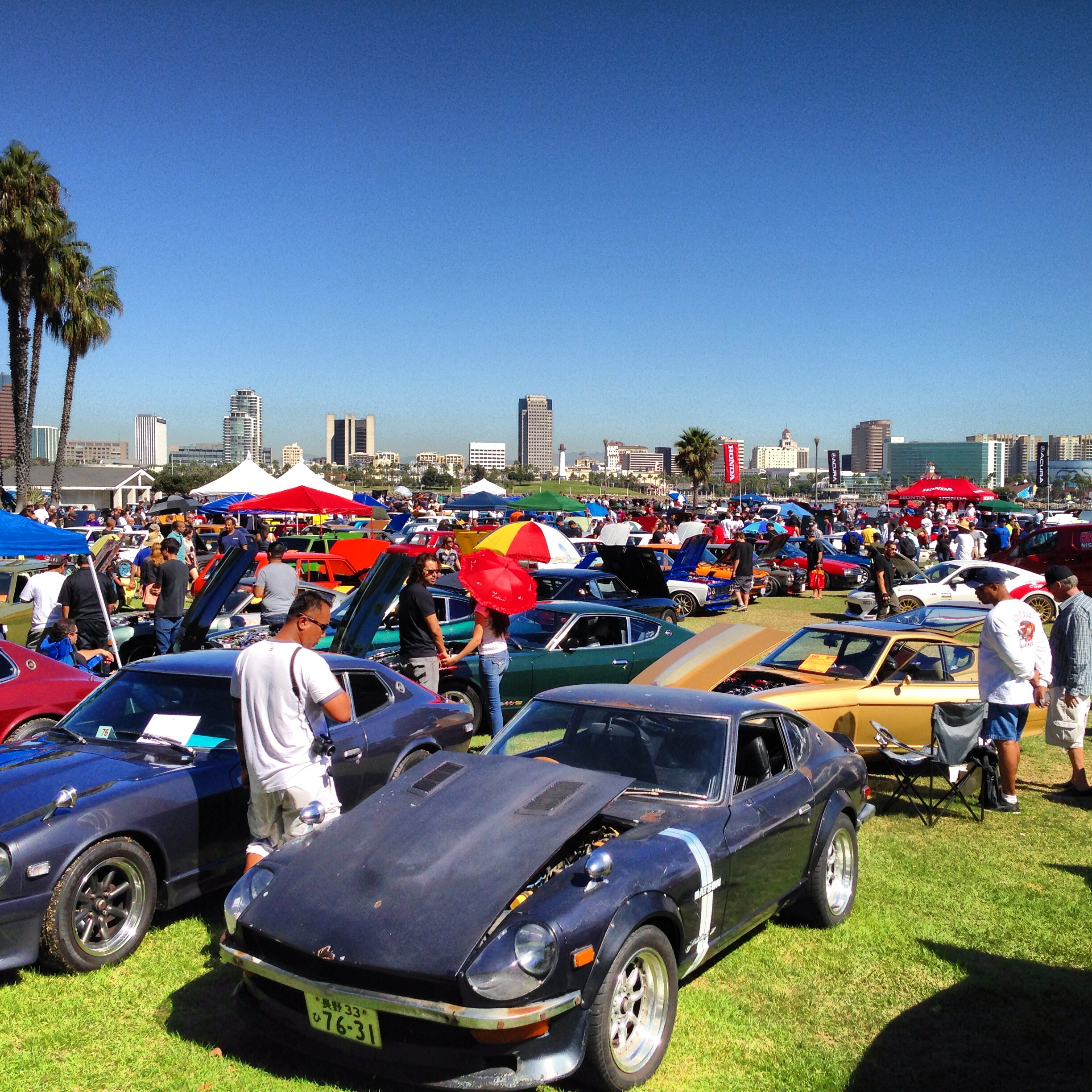 We enjoyed driving our Datsuns to the
2012 Japanese Classic Car Show
despite blistering 100+ degree weather. This year we flew down to Long Beach to visit the 2013 JCCS near the Queen Mary.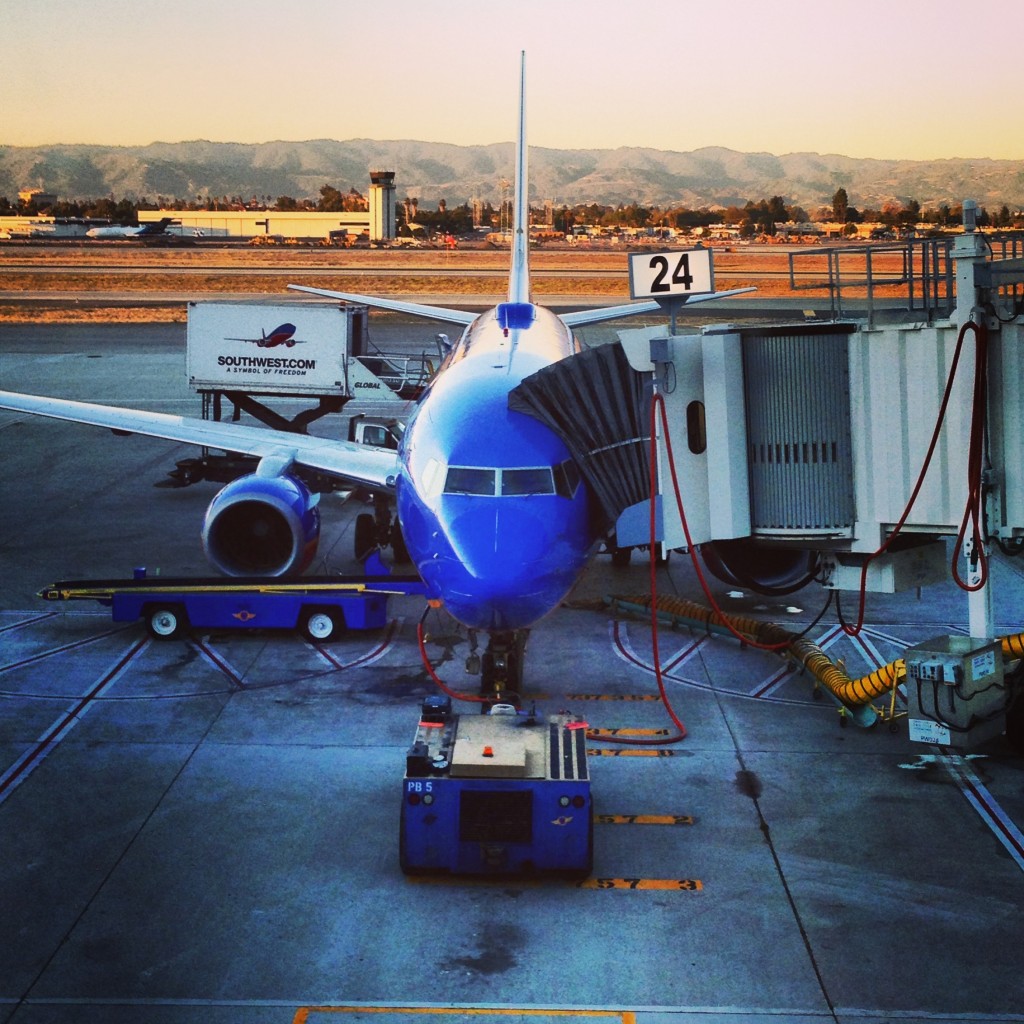 The show started in 2005 with a modest following and over the years spectators have flocked in crazy numbers; this year was no exception and the crowds were a bit overwhelming at times.  We did appreciate the JCCS crew's new, efficient ticket/entry setup! Weather was beautiful with an incredible array of J-tin from time-capsule survivors to wildly modified restorations.   So let's get to the stars of the show….
Datsuns were well represented though scattered throughout the main grass and parking lot areas. I love seeing fresh cars as well as familiar faces.  This VG30 510 caught my eye with it's clean aesthetic and sanitary engine bay: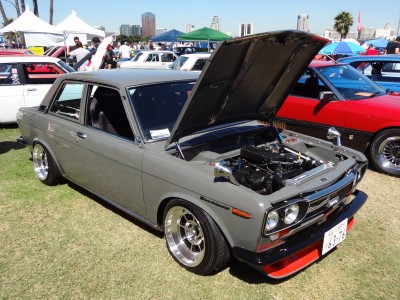 Who can miss the die-hard Datsun Roadster owners and their beloved open-top sports cars! The SoCal Roadster Owners club lined up their cars with bone stock and modified examples. These guys drive their cars. Mike A has accumulated almost 40k miles in the last year with his S14 SR20-swapped 1968 SPL: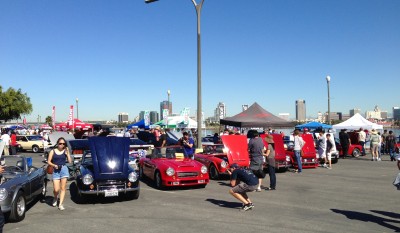 This red late-model roadster had a molded front end, flared bodywork and an interesting dash setup: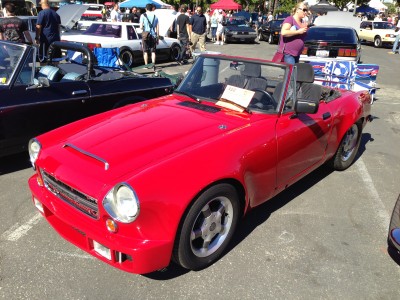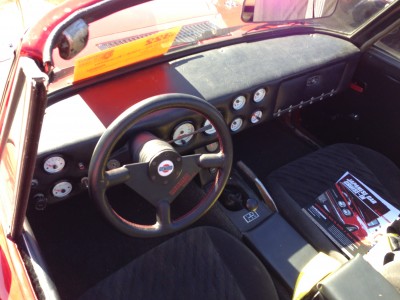 If you are a fan of S30s and Z-cars in general JCCS had almost every classic generation displayed.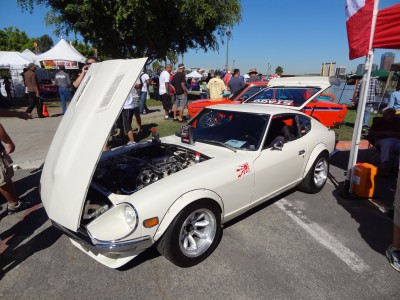 There were several RB-powered Zs but this triple-Weber carb'd L-series was pretty:
Vintage Skylines abound! JDM Legends built this Prince Motor Company Skyline in race livery:
Beautiful red Hakosuka,  KenMeri, GC10 and DR30 Skylines: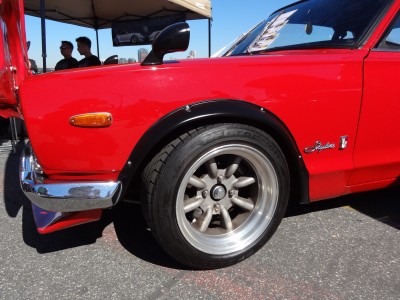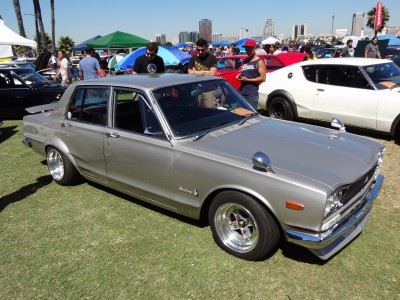 Z31 300zx's made a strong showing and my favorite was this Shiro edition on DSM wheels(left).  S12 chassis cars also caught my eye especially this clean RB26DETT-powered hatch: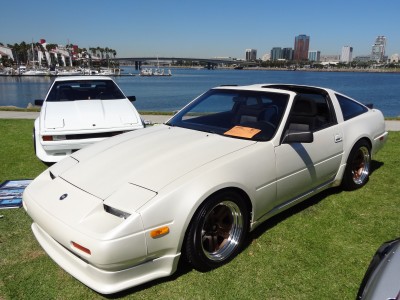 Datsun trucks might have been the most numerous with tasteful resto-mods and zany creations. I thought this little F20c-powered pickup was over the top until I realized it was also boosted!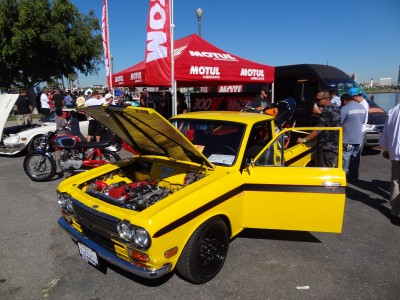 Two of my favorite wagons, both sporting SR20DET powerplants but totally different build themes: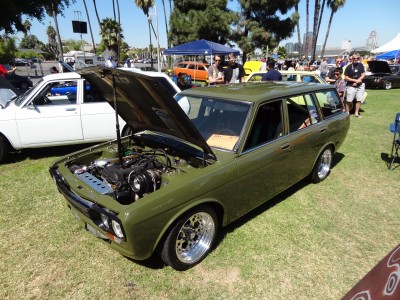 Datsun 1200s, Sunny's and even a few large bumper GXs: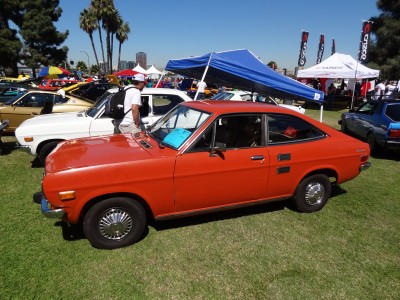 Every year I look forward to seeing JDM wheels both old-school and reproduction. I dub this JCCS as Year of the Mesh! Deep-dish or multi-piece the mesh style was in full-effect from SSR, Epsilon, Bahn, Volk, Work and others: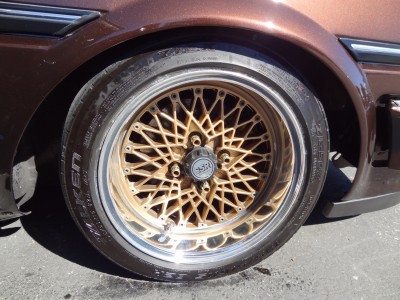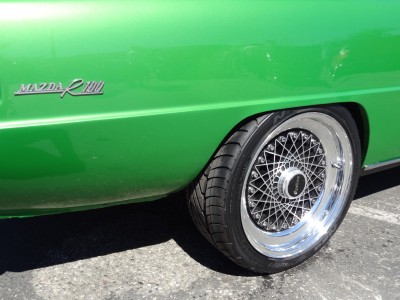 I spotted these ultra-rare Impul Hoshinos and Riverside Riverge wheels….ps those are replicas on the right, gotcha!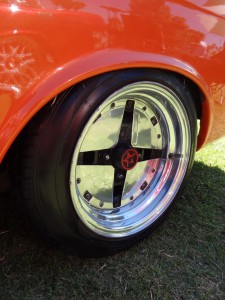 Toyota has always been a huge corporate presence followed by Mazda, and this year Honda even displayed their own rare vehicles. So you've probably heard about Nissan celebrating 80 years…why not display the collection at largest gathering on the West Coast? NISSAN are you listening?
Not one but THREE Toyota 2000GT sports cars were displayed, even a LHD model!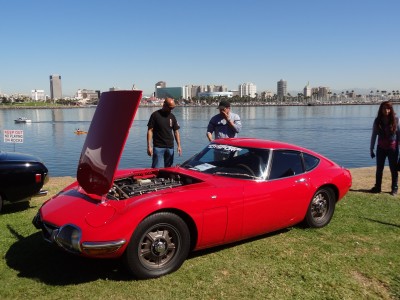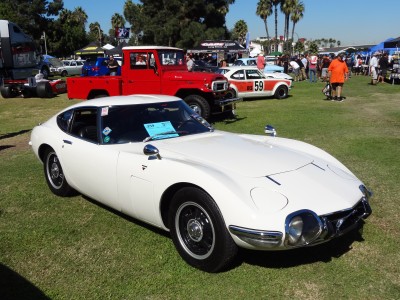 One of the craziest Toyota was Scott Kanemura's Toyota Hilux. Huge Project Mu brakes, VOLK TE37vs, Stack instruments, and the mighty  2JZ-GTE make this one insane truck: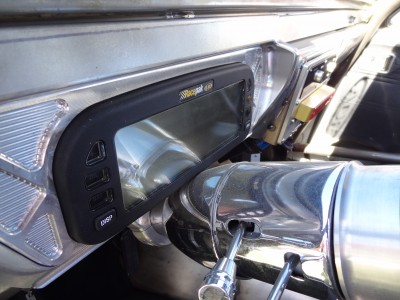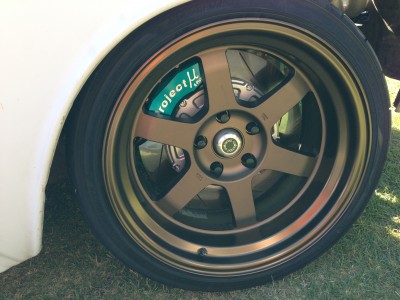 There were so many cool Toyota Celicas, Starlets and Corollas to list! This TRD widebody Starlet was a very impressive build with 275-width Hoosiers!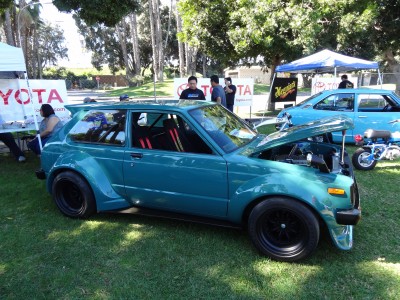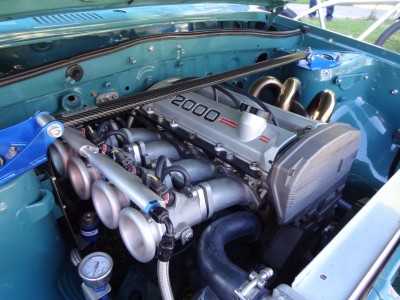 Wild engine swapped Corollas? Check! AE86 with turbo F20C and a late 'rolla with an LS1!
Sinister Crown(with "Yakooza" plates) and one of several Land Cruiser pickups. Many more Toyotas in the gallery!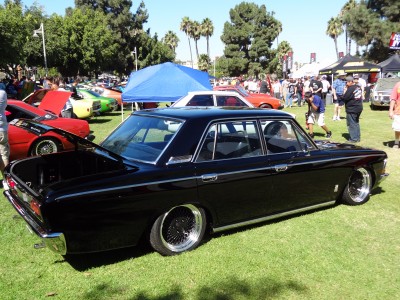 Rotary fans unite as the RX posse had the largest showing of old-school cars I've ever see in one place. This year there were FC Rx-7s and even more stunning examples of first gen FBs…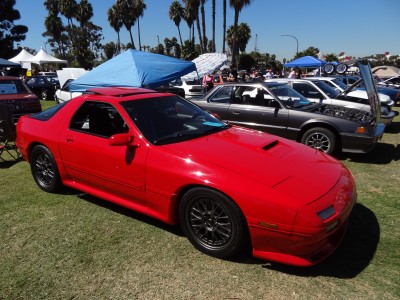 Honda proudly displayed their own collection of rare cars like a Mugen CRX. Almost ten N600s were lined up against the pretty blue water.
This year late model Hondas(read Accords) were displayed. I'm a huge fan of the 1st through 3rd gen Civics, even EF-era and I'm all for showing off neat, tidy builds with personal touches.  Some of these cars looked simply unkempt and boring. That aside here were my favorites:
Spoon 3rd gen, Bisimoto's EF wagon, and one of many ultra-clean CRXs:
My favorite car at the show was Garm B's Subaru 360 microvan. Besides its tiny stature the van is packed full of details!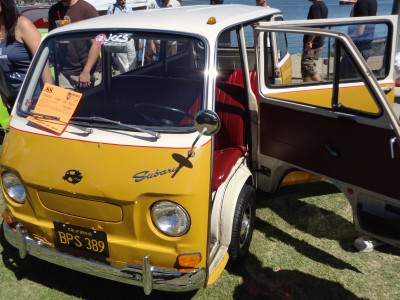 JCCS wouldn't be complete without those stickers and vanity plates: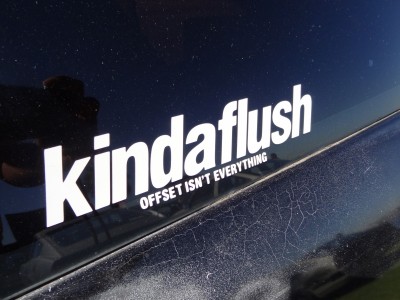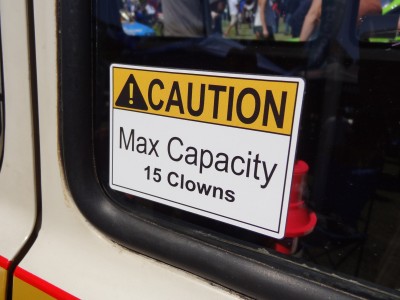 Let's not forget to give respect to those parking lot warriors who made it down to the show in style. There were some real gems to be found outside of the show like this Dodge Colt and Toyota Corona sedan with a perfect stance: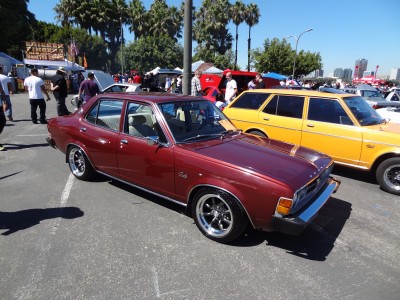 Thanks to the JCCS organizers for hosting another fun event. It will be interesting to see what next year's show offers J-tin lovers young and old!
Lots of pictures in the gallery below so don't forget to click after the jump!
…[read more]