Three for Thursday! Here are 3 owners that visited Z Car Garage for upgrades so they could Enjoy The Ride. Thomas C was experiencing brake fade/overheating with the Akebono caliper setup on his G37 Sedan. We installed a Stoptech Sport Kit with our favorite SS309 pads: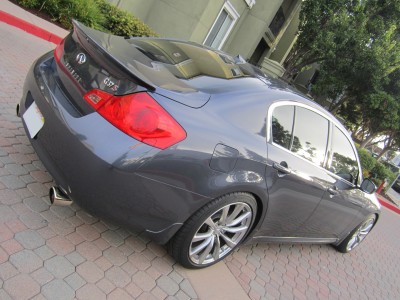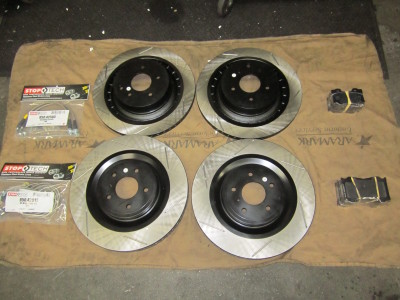 Slotted rotors also help shed heat, before/after shown below: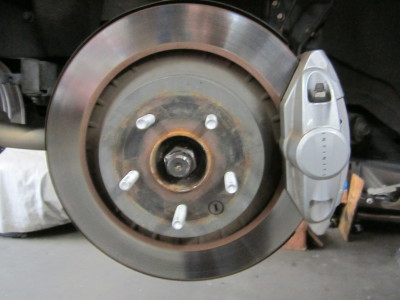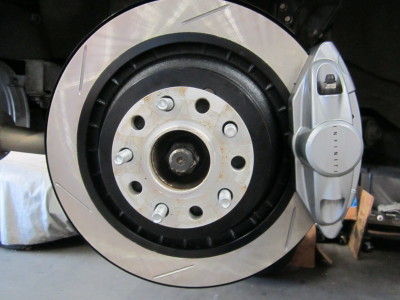 We also UPREV tuned the G now making 291hp/247tq to the wheels:
Rich M wanted firmer shifts from his automatic-equipped G37 Coupe. We installed a TransGo shift kit followed by UPREV tuning:
TransGO kit:
The dyno plot reveals the benefits of UPREV tuning and the TransGo kit. Firmer shifts are evident by the absence of the "loop" (blue curves) seen with OEM automatic-equipped Z/Gs.  Huge peak gains of 20hp/18tq to the wheels and increased area under the curve everywhere means this is power you can feel!
Garth J brought his 2003 350z to us for Stoptech lines, 5/16″ plenum spacer and MREV2 lower intake, and new Bridgestone PP S-04 tires:
With the intake mods and UPREV tuning Garth's Z picked up 7hp/5tq to the wheels. More importantly are the mid-range and top-end gains: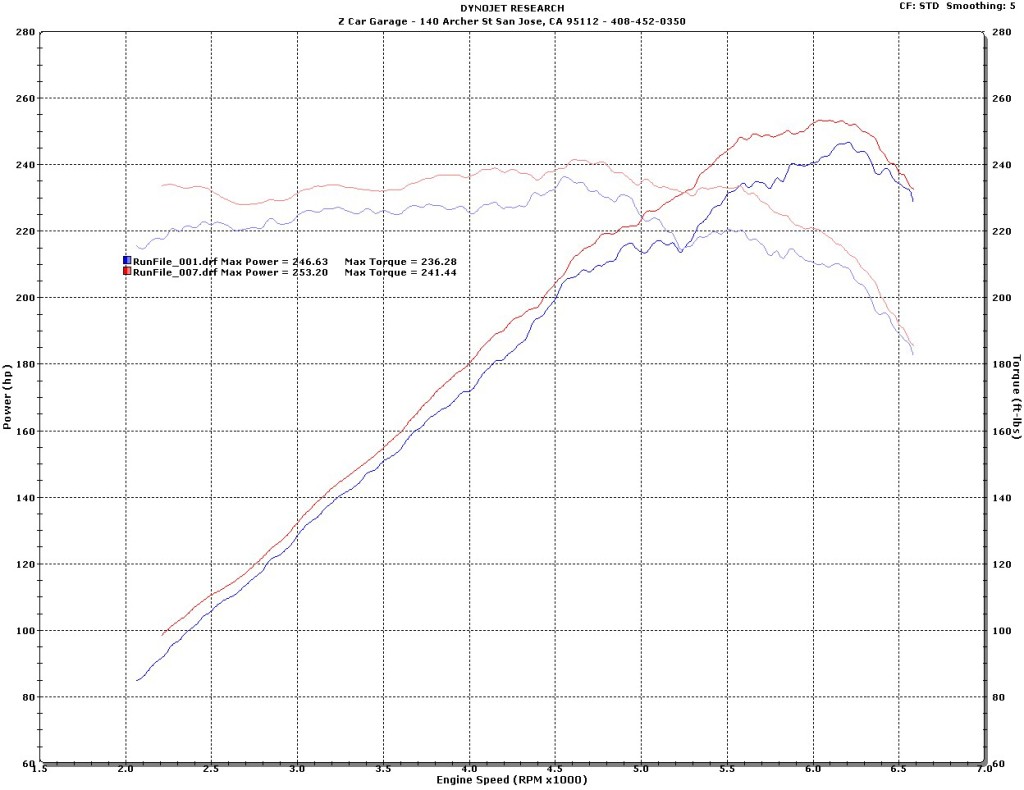 How can we help you enjoy your Z or G?