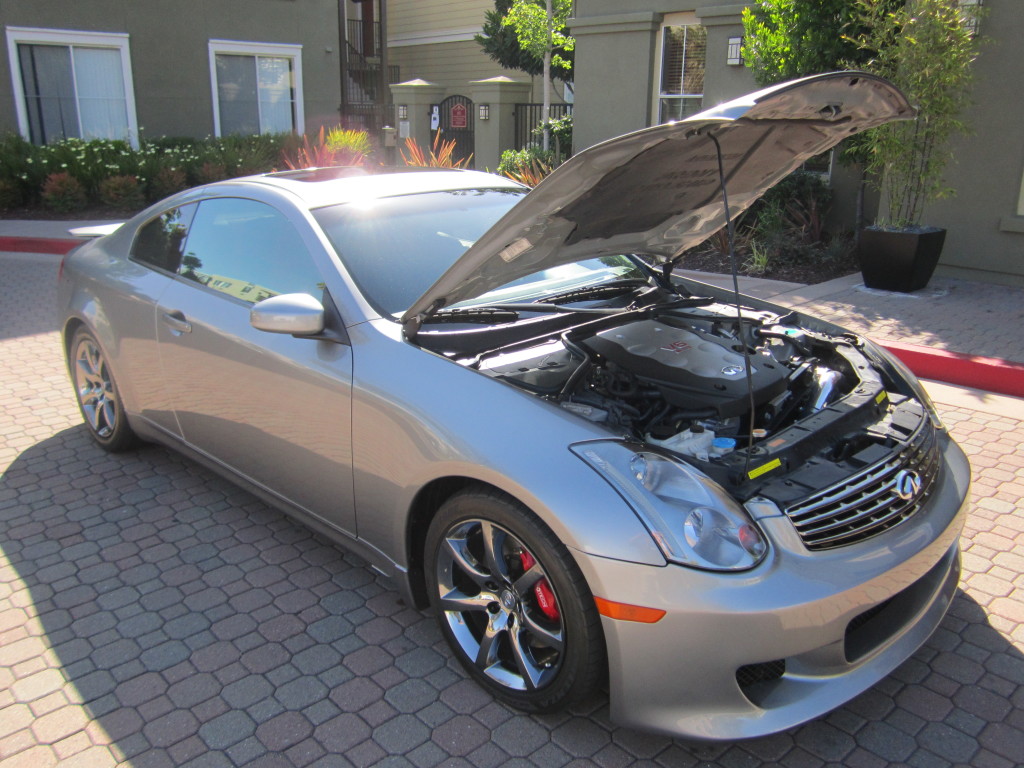 Scott C has been with Z Car Garage since our opening in 2004.  Over the years we have worked with Scott to build his G35 coupe into a formidable sportscar while maintaing its stock-ish looks. With 49k miles on his G35 he visited us in 2010 to discuss Forced Induction options.  We did a full Vortech supercharger installation with supporting mods including a Bassani cat-back exhaust system, JWT cams, headers, ZCG oil cooler and DEFI gauges.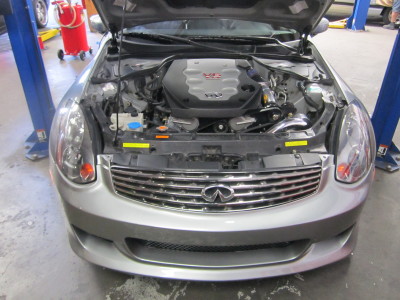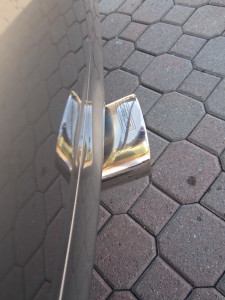 Scott throughly enjoyed his boosted G for a year and in 2011 came back to us for a KarumaZ front fascia to allow more airflow to the intercooler. In 2014 Scott wanted more power so we built a low-compression VQ with forged internals and a host of speed parts. Here is the engine coming out and a few shots of the new internals: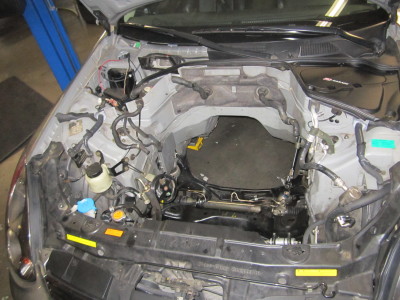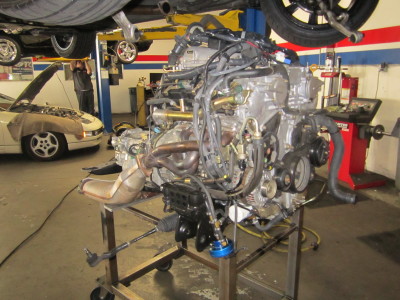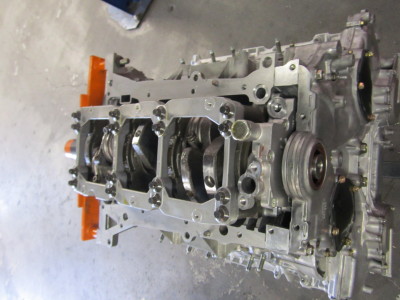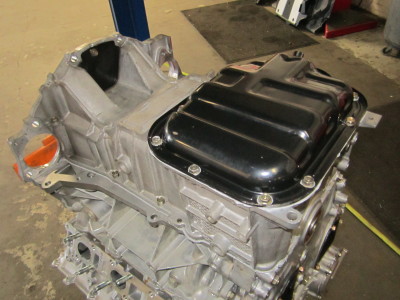 We added 1000cc injectors, GT MAF, Aeromotive 340 fuel pump and a SI blower wheel upgrade: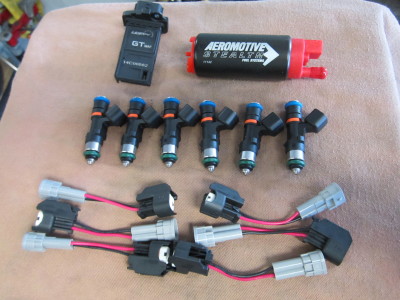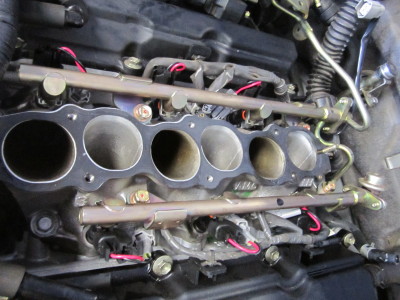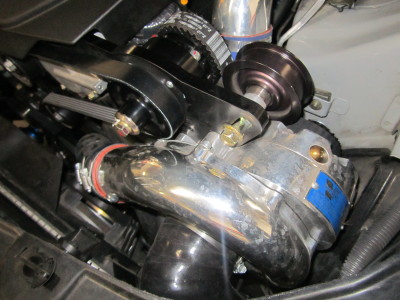 An even larger front mount intercooler: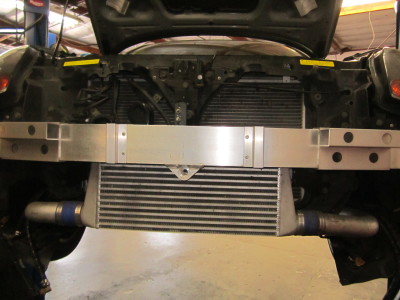 Berk Hi-Flow cats: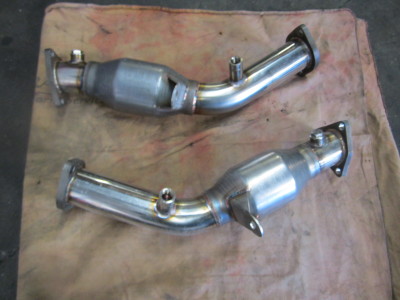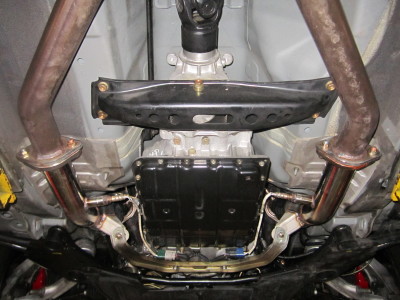 With the built engine and supporting mods in place we UPREV tuned the G35 making 429hp/361tq to the wheels. Significant improvements over the stock-block based setup at 375hp/311tq for this automatic-equipped VQ:
With the added power upgrading the stock braking system naturally was a prudent idea.   Scott's G was treated to a full Stoptech Big-Brake Kit up front using their 332mm rotors and ST-40 calipers in red. Rear brakes were upgraded with a Stoptech Sport Kit and OEM calipers were color matched. We love the 309 pads as they are a sweet compound for aggressive driving.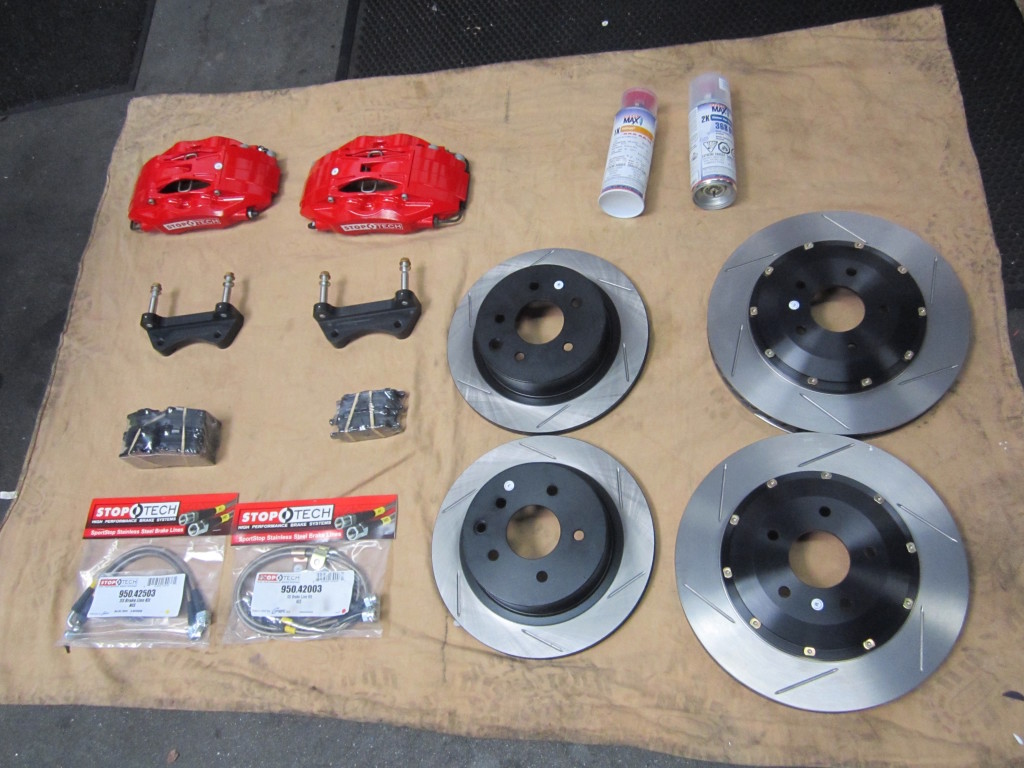 OEM vs Stoptech up front: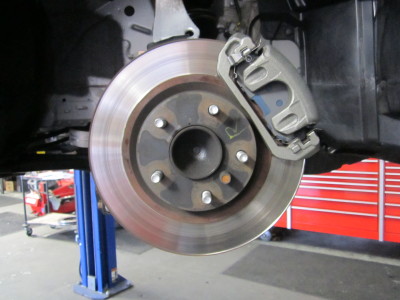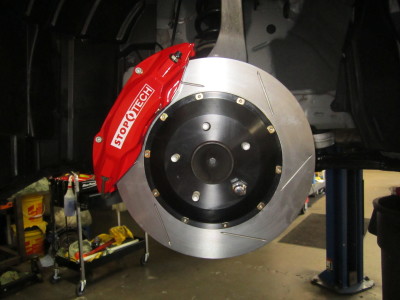 Thick, vented rotors and huge calipers help shed heat for repeated fade-free braking: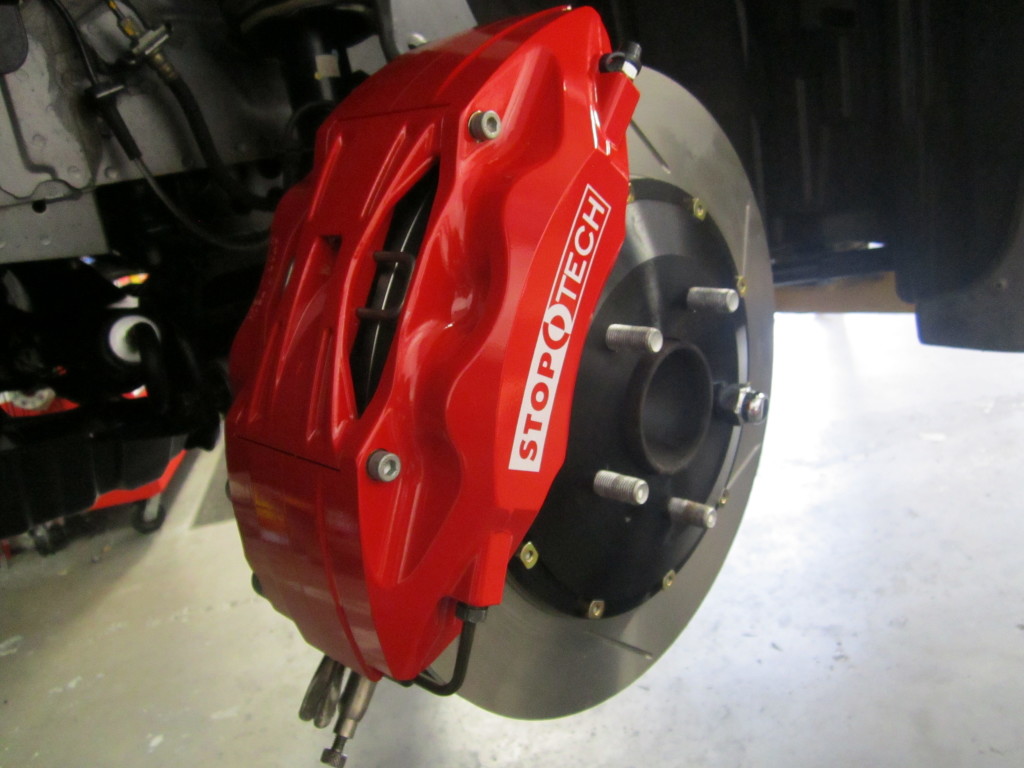 Rear calipers were color-matched and grab Stoptech rotors: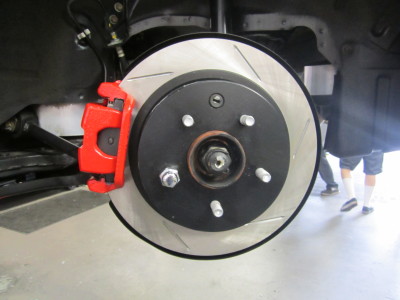 The new calipers look great behind the OEM wheels: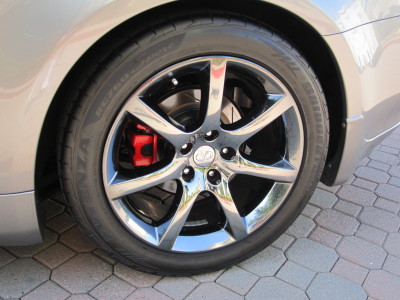 Finally, GT-spec braces add some rigidity to the chassis: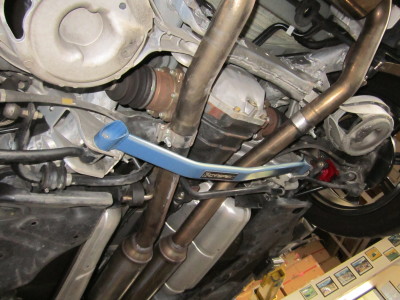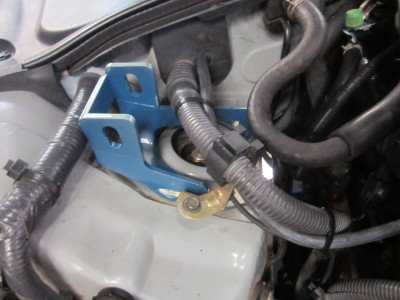 We are happy to see Scott's G35 evolve into a well-rounded 400hp+ street sleeper, Enjoy The Ride!