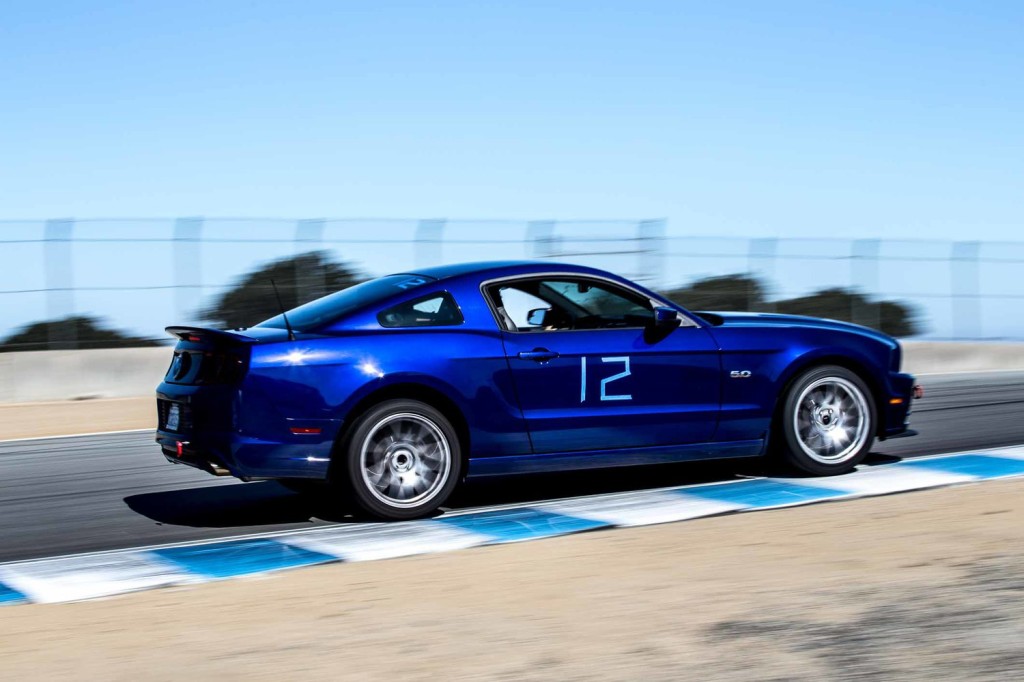 Kevin B has been a long-time customer of Z Car Garage and we have had the pleasure of maintaining and modifying his gorgeous Cherry Red Pearl 300zx Twin Turbo and supercharged Fox-Body Mustang GT.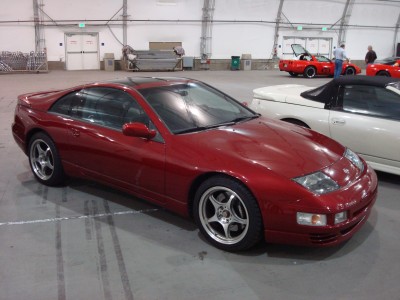 Kevin recently picked up this sweet 2013 Mustang GT (Track-Pack) and immediately began taking it to open track days throughout Northern California. We are fans of the 5.0 Coyote drivetrain with big power from the factory and a capable chassis.
Here is an initial baseline dyno followed by a run after a K&N air filter. The air filter alone gave us solid gains of 9hp/10tq for a total of 379hp/367tq to the wheels. Very impressive numbers!
After tracking the car with much success Kevin noticed excessive front tire wear. The front suspension has no provision for camber adjustment so we installed Maximum Motorsports caster/camber plates to dial in more negative camber.  Further suspension upgrades included Koni yellows followed by a full alignment. We also installed some Forgestar wheels for track days: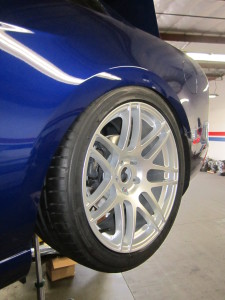 Kevin came back for more track-related items like brake ducts, a front splitter, tow hooks and differential breather. During hard racing the fluid in the rear end heats up and expands. Combine that with extreme cornering and the fluid can spit out of the factory breather vent and all over the track. With this expansion take, the fluid flows up into the tank and then back down when it cools.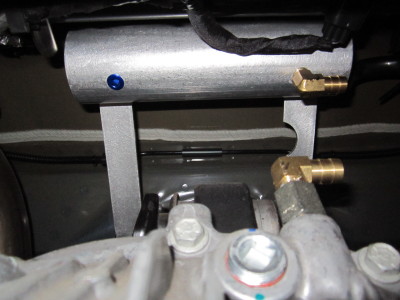 Front brakes can also benefit from extra cooling so we installed a brake ducting kit from Ford Racing.  This helps to reduce front brake temperatures by ducting air to the brake rotors and even uses the factory fog light openings! Fresh rotors were also installed and brake fluid flushed/replaced with Castrol SRF. OEM Brembos squeeze Stoptech 309 pads: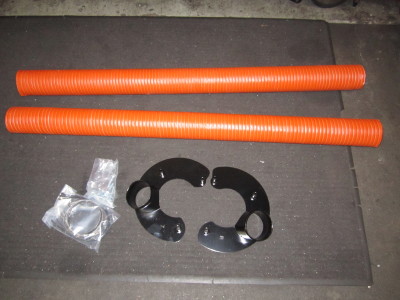 The installation is seamless!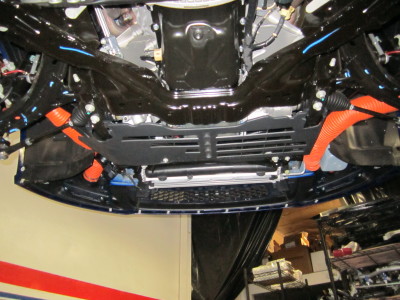 A Boss-302 style front splitter was installed: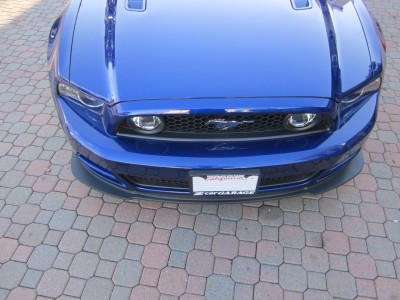 It was great to see Kevin at a SpeedSF track day at Laguna Seca. We hear the Z Car Garage license plate frame is good for another 10hp! Thanks for letting us make your track days more enjoyable!