Jason D has been enjoying his G35 coupe since we finished installation of a Momentum single turbo in late 2011. With over 500whp and 315-width Michelins he started breaking the drive axles and came back for some traction upgrades.  We started by installing 900hp-rated axles to replace the 500hp-rated units:
A common failure that is exacerbated with high horsepower is found in the rear crossmember and differential bushings. All were replaced with Whiteline units:
On the power side we installed JWT C8 cams w/springs: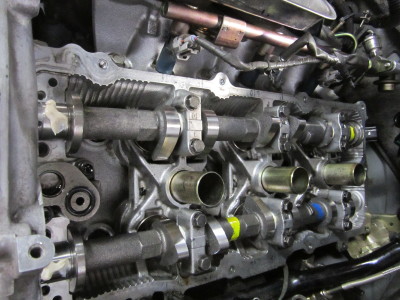 The cams transformed the car and UPREV tuning yielded sweet results on the dyno:
Jason's G now makes 523whp/432tq…peak gains of 26hp and 54tq! Despite a slight trade-off of power below 3500rpm when boost hits both curves jump with as much as 50-70hp/tq until redline.
Enjoy The Ride, Jason!