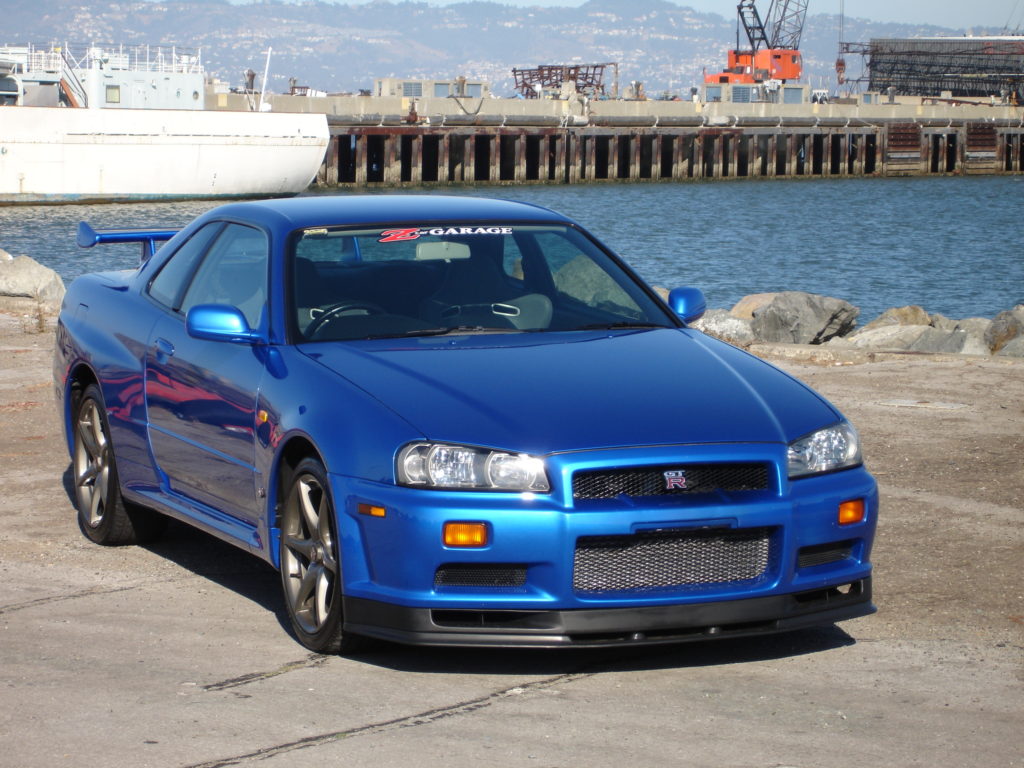 It is #WaybackWednesday how about a nice little stroll down memory lane with us? In 2004 we were lucky to own a 1999 Nissan Skyline GT-R V-spec. We sold the R34 in 2006 and never heard about it until 11 years later and a few days ago Sean from Import a Vehicle.com informed us that the very same R34 had resurfaced. And it was for sale. Yes, after all these years it still looks fantastic!

At the time we purchased it in 2004, the R34 was 1 of 11 Motorex Skylines that were fully legal to own/drive in California. The R34 is currently not legal to import into CA until it meets the 25yr rule (like the R32) in 2024, making this specific car rare fruit indeed. Sean even sent us a picture of the original 5/2006 sales receipt from Rob, found inside the car. This started the reminiscing…and the fact that I didn't give our Skyline a proper send-off blog post!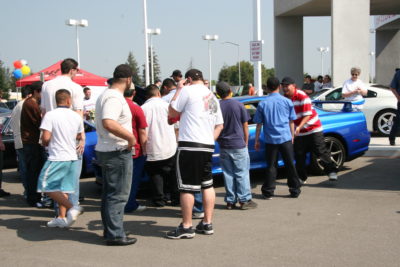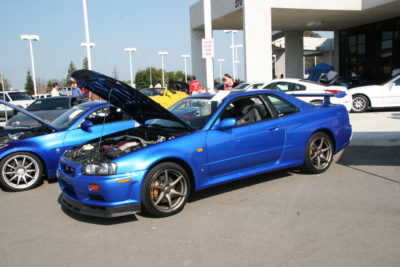 From 2004 to 2006 we had an absolute blast with this car. You couldn't go anywhere without drawing a crowd. It made all the right noises with fireballs coming from the APEXi exhaust and distinct BOV. It was Bayside Blue. Here she is, Bayside in front of (conveniently) the Bay Bridge at the Treasure Island Meet in 2005: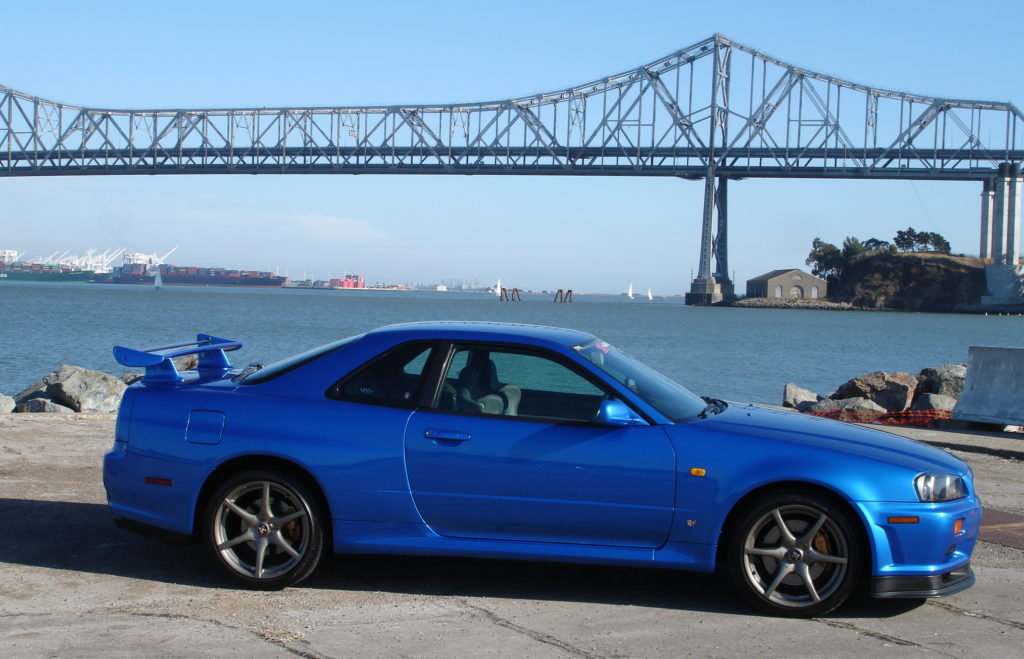 We attended many shows, always driving there and never trailered.  Hot Import Daze 2006: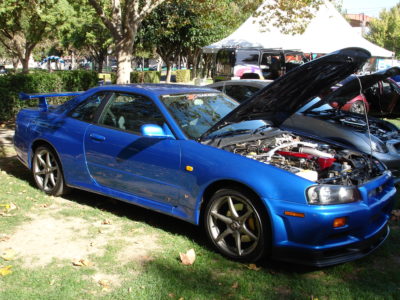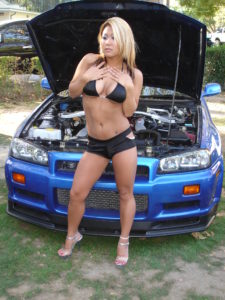 In October 2015 we drove down to Los Angeles for the car casting of Fast and the Furious 3. No,  the R34 didn't make it into the movie, but our friend Chad's LHD G35 did! (Right) The R34 bookends the Z Car Garage display at the 2006 Silicon Valley Auto Show. I always find a way to squeeze my roadster into the shot, I mean c'mon…it's an R34 Skyline GT-R!!!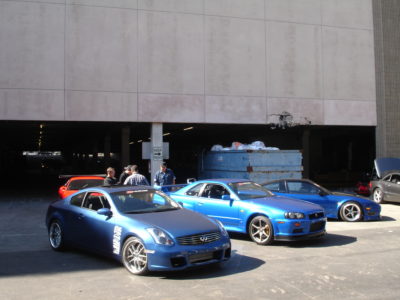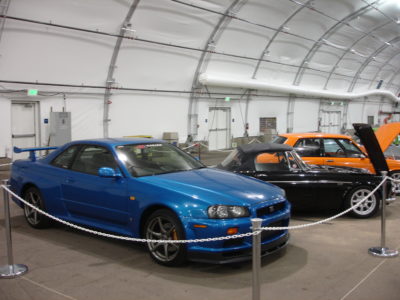 Make no mistake the Skyline was not a garage queen either in our hands. At Sacramento Raceway in 2004 it ran an 11.2 second 1/4 mile! This ranks pretty high on my all-time favorite car memories: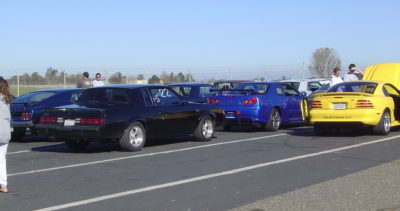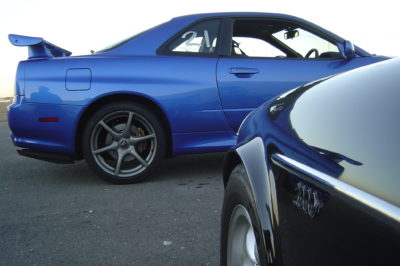 Putting Skyline's vicious ATTESA to the test on the track at Thunderhill Raceway in both wet and dry conditions in 2004/2005: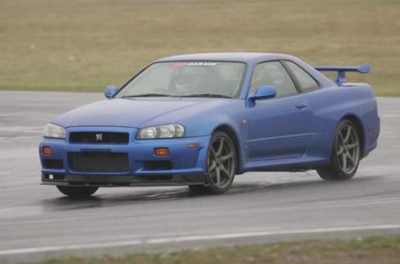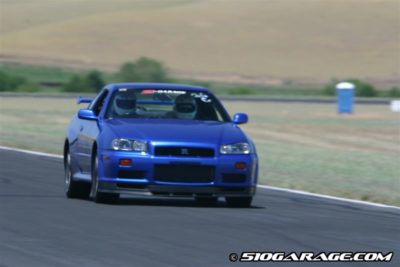 A short video compilation of the R34 in action. Don't expect any HD quality, it was 12 years ago!
I asked Rob what his fondest memory of the R34 was:
 "Just after buying it I was driving to William's to get some paint correction done on the R34. On the freeway people were circling around the car and taking pictures. They had no idea what was going on with the driver inside though. Here I was in a car that I grew up pining after and now my feet were connected to its pedals and my hands were on the steering wheel of it. It was surreal"
I remember washing the R34 before it left for transport. I also remember driving it for the last time and ogling all its crazy features. What a masterpiece of Nissan engineering. It may have been supremely heavy and undesirable amongst hardcore Skyline enthusiasts but it was magical for us.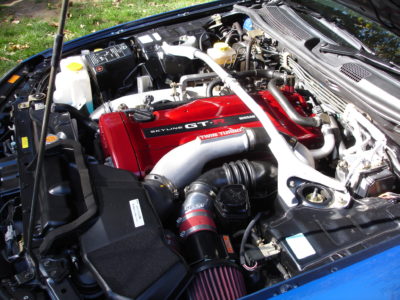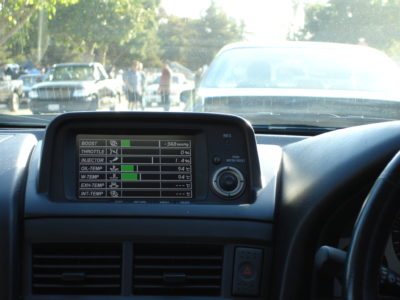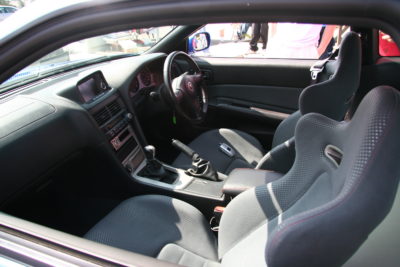 To this day, the R34 has remained on our (update coming soon)
website!
Thank you Sean for thinking of us and for making people's dreams of owning rare Japanese vehicles come true. Good luck and we hope the new owner enjoys the Skyline as we did!
More pics in the gallery
…[read more]