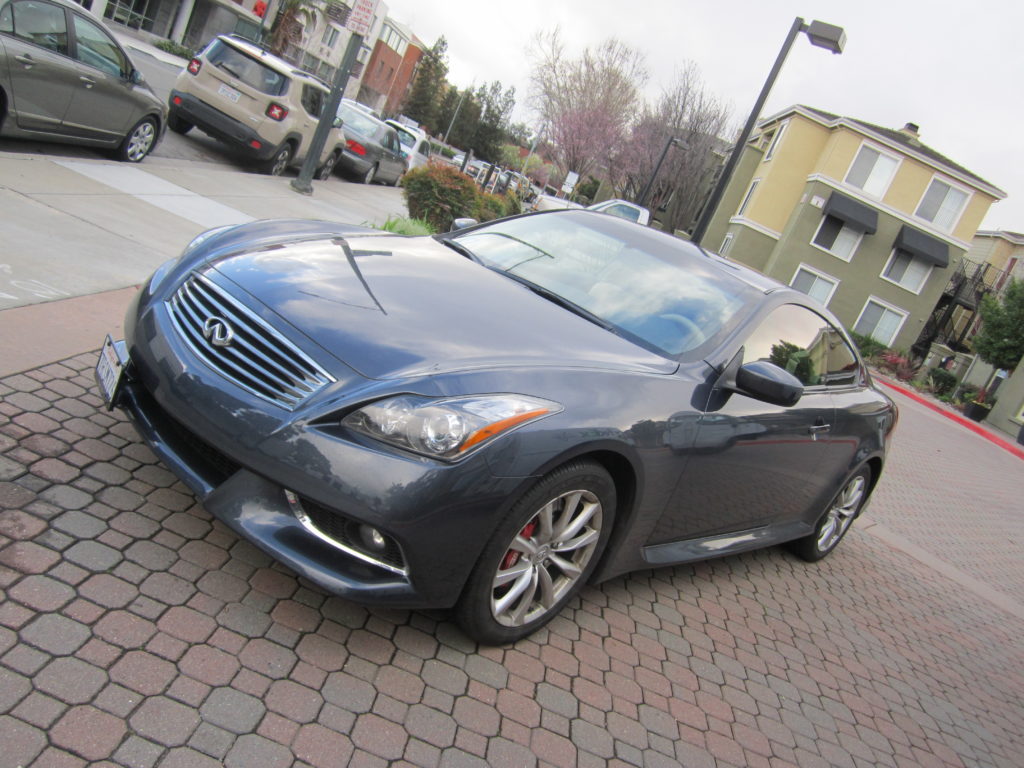 Bob C came from Sacramento with his 2013 awd G37 coupe. He had performed several modifications himself like Stoptech big brakes and now he was ready for power upgrades.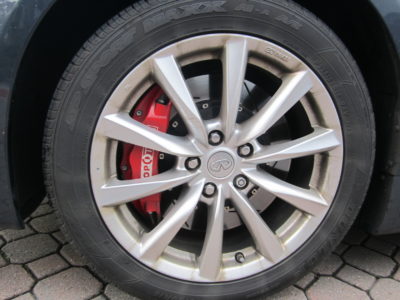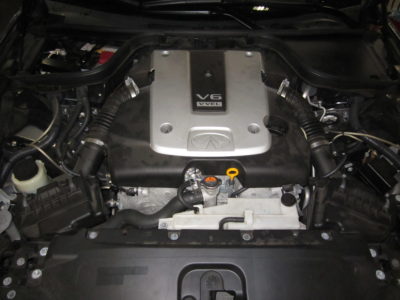 We installed Stillen Gen 3 intakes for Bob and he was a bit nervous because this job requires a little surgery around the radiator support to fit. After the intakes were in we called up Bob and he hung out with us for the day so we could show him how to avoid hacking up the radiator support and make it look awesome.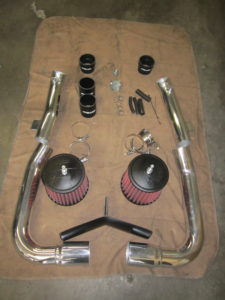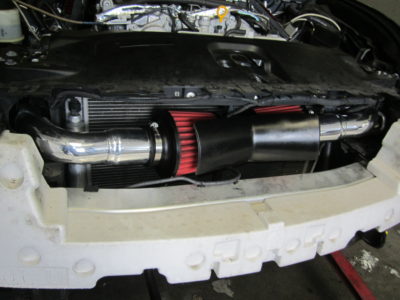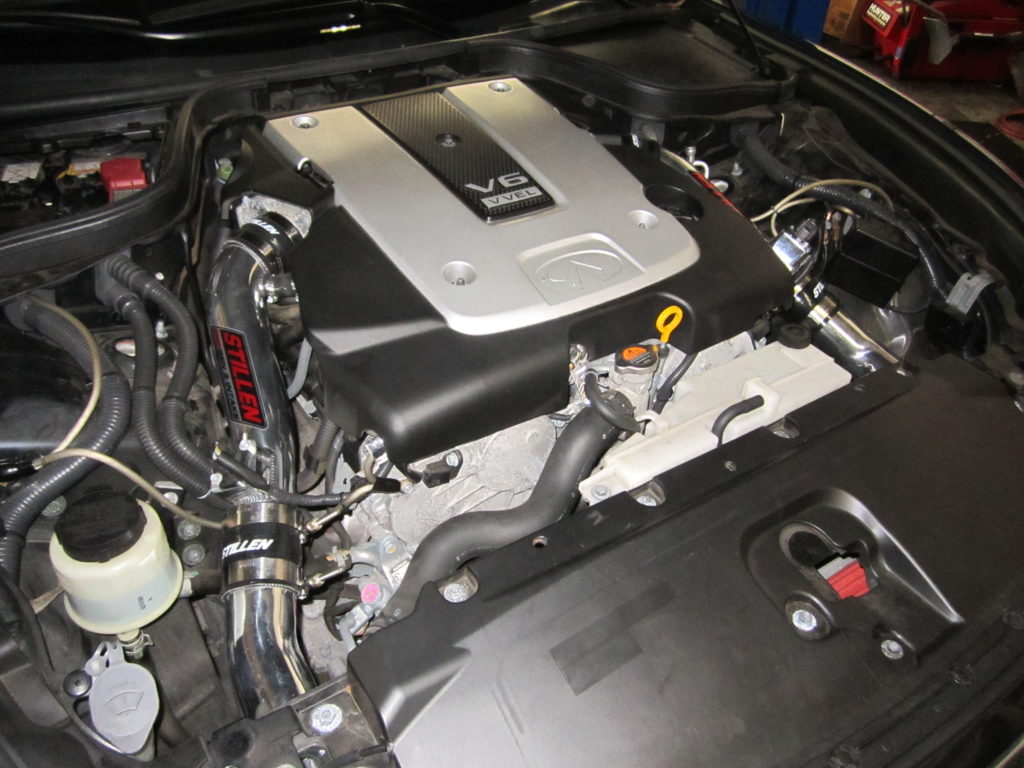 Being an awd model we removed the front driveshaft so we could put it on our 2-wheel dyno. Rob stepped up with some UPREV tuning and you can see the intakes really woke it up. 313hp/252tq to the wheels are gains of 28hp/6tq:
Bob mentioned that prior to visiting us he was hearing a rattling sound, and a dealership couldn't locate the source of the noise. We identified the rattling was from the exhaust touching a factory brace and rectified it.  A week later Bob called us to report that he's enjoying the newfound power and discussed coming back for a 30k service.
Enjoy The Ride!