We love to install bolt-on parts that add power to your Z/G car. At Z Car Garage UPREV tuning can maximize power gains from individual modifications like intake/exhaust upgrades. Here are two examples of how we consistently achieve better performance through tuning, with mods or even without!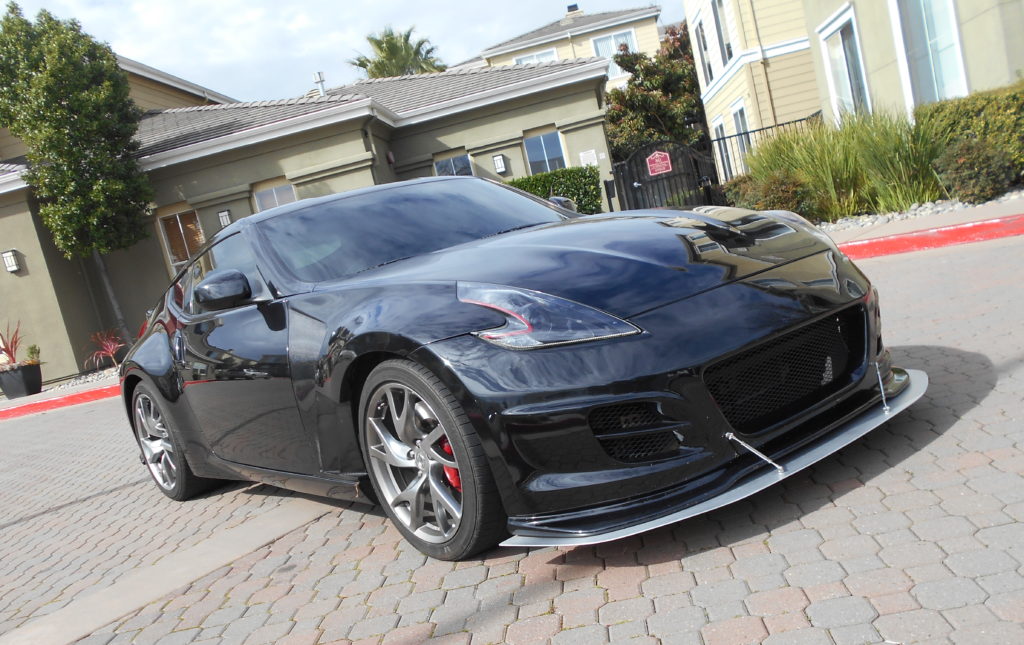 Owen T had his 370z towed out of state for another tuner and he reached out to us for re-tune of an existing tune. The UPREV software is very user-friendly and a must-have for owners that have bolt-ons. Owen's Z34 picked up 16hp/10tq for a total of 309hp/256tq to the wheels. Strong gains throughout the entire rev range: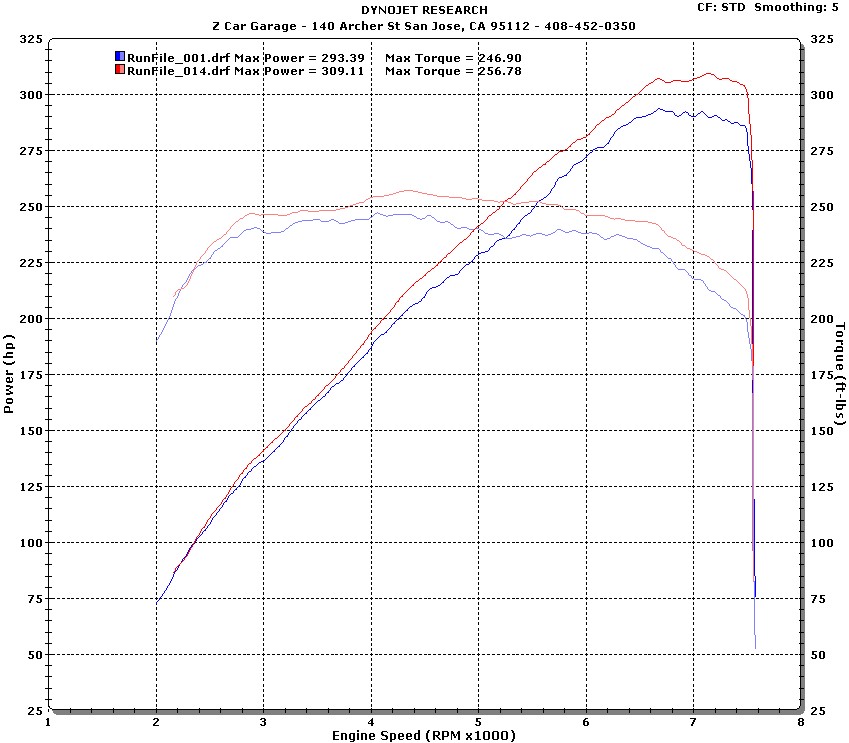 Dave P is a long time customer and we also work in his daughter's 350z in addition to his NISMO 370z. He came down for a re-tune after doing a couple of tweaks to his bolt-ons. Substantial gains on the dyno again with +21hp/12tq for a total of 336hp/277tq to the wheels: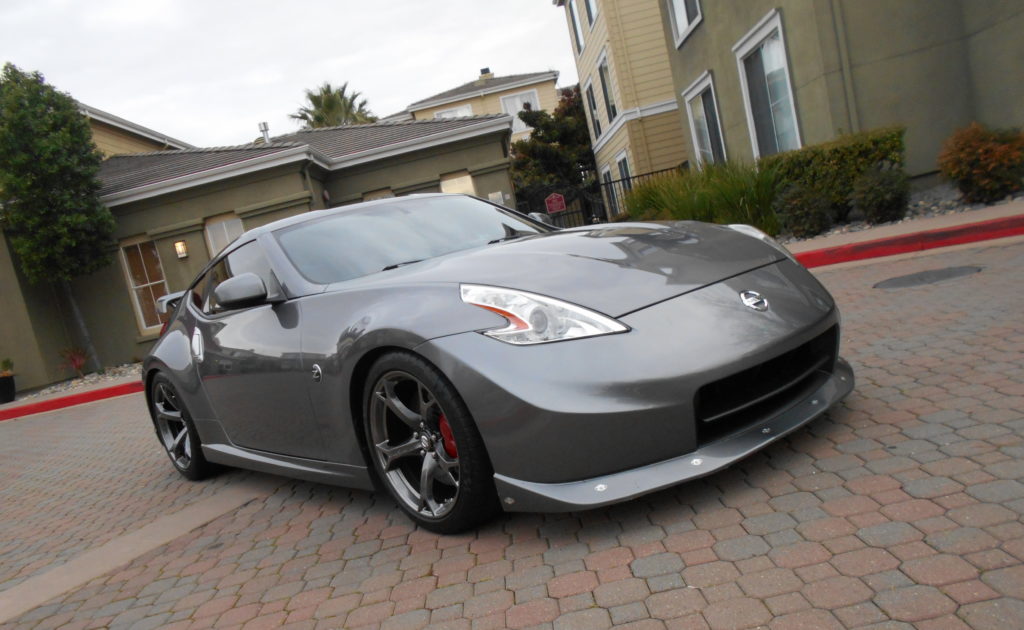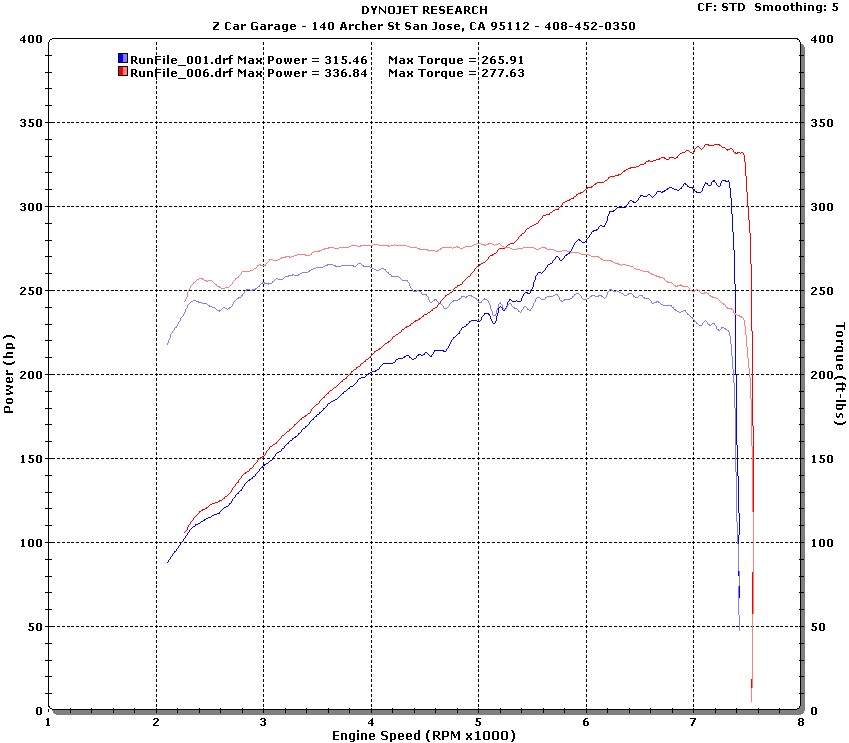 Interested in UPREV tuning for your car? Pricing below:
-UPREV service is $650 (300 flash, 300 tuning, 50 dyno time)
-Re-tune for existing ROM file is $250.