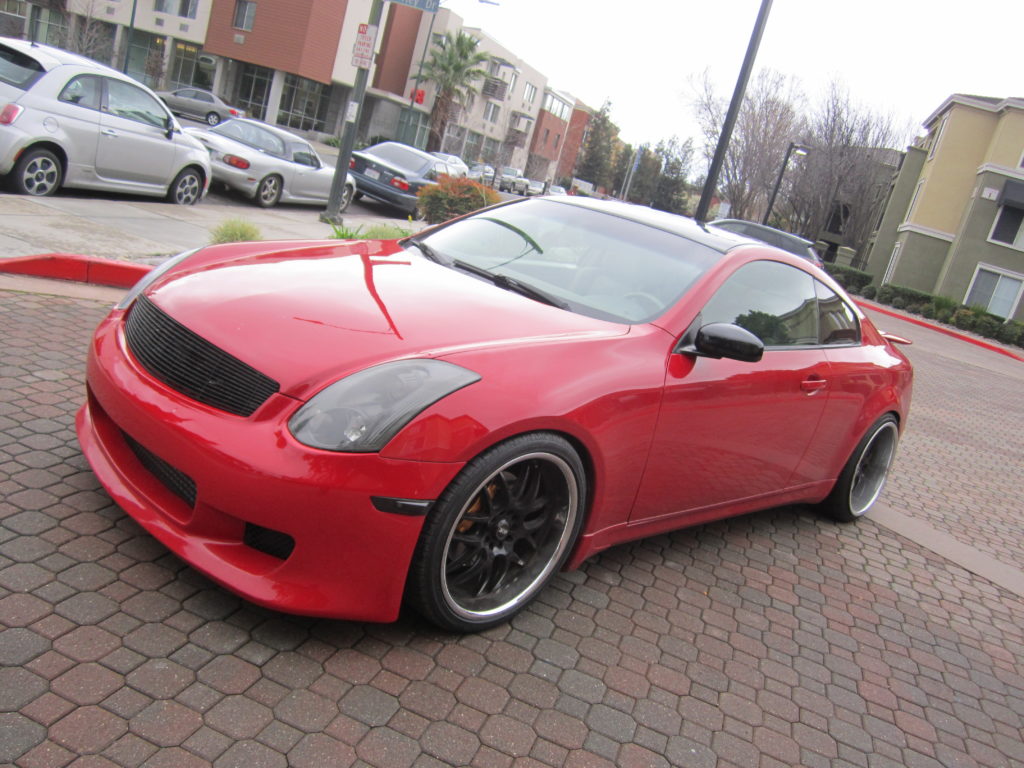 Nick K has been coming to Z Car Garage for several years. He makes the trek all the way from Sacramento and we're proud to be the only shop that gets to work on his 2004 G35 Coupe. In 2012 we first met Nick, UPREV flashed his car and performed routine services.  He had daydreamed of one day doing a supercharger kit.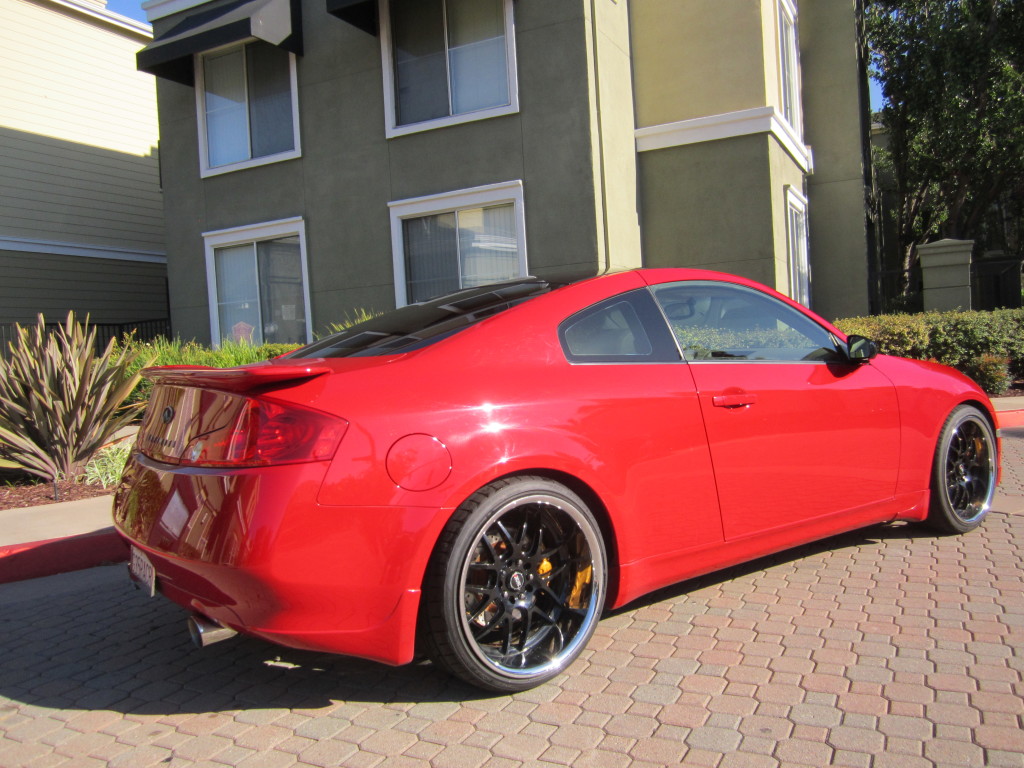 A year later Nick K's engine was tired. With 209k miles on the clock he dropped the G35 off at ZCG in preparation for a fresh start and…boost!  We removed the ailing VQ35 engine and installed a complete VQ35 from a customer who wrecked his car with 50k miles on it: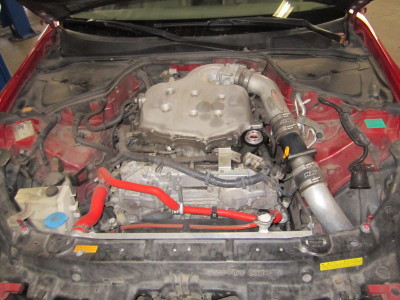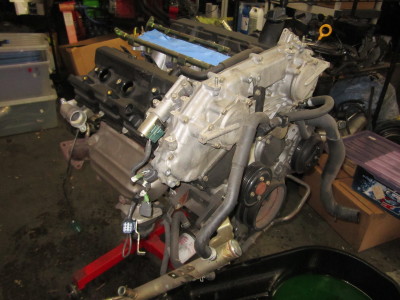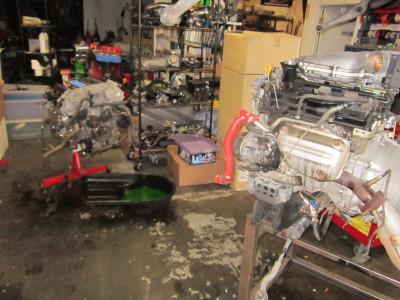 With the engine out it was prudent to install a JWT HD clutch/aluminum flywheel. We did a Vortech tuner supercharger kit using our recipe of 1000cc injectors, GT MAF, and Aeromotive 340 fuel pump. To keep everything cool in Sactown heat we installed a 25-row oil cooler. In 2013, Nick was on his way with a new engine and boost, enjoying a nice 140hp/105tq bump in power for a total of 386hp/334tq to the wheels: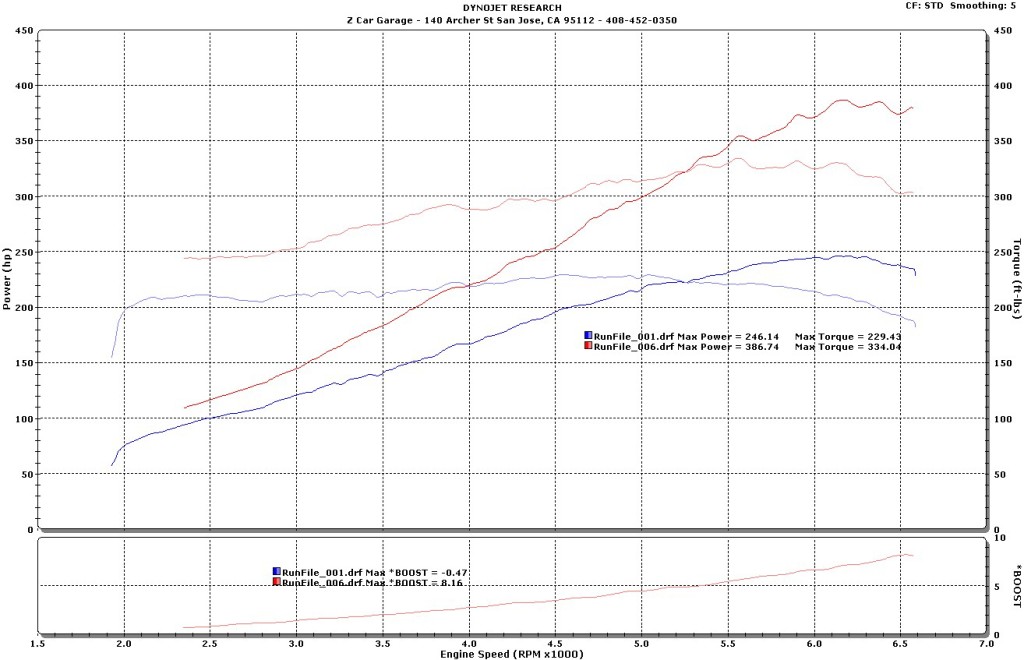 Nick wanted more power so a year later we installed a Bassani exhaust,  ART pipes, upped the pulley and did a re-tune.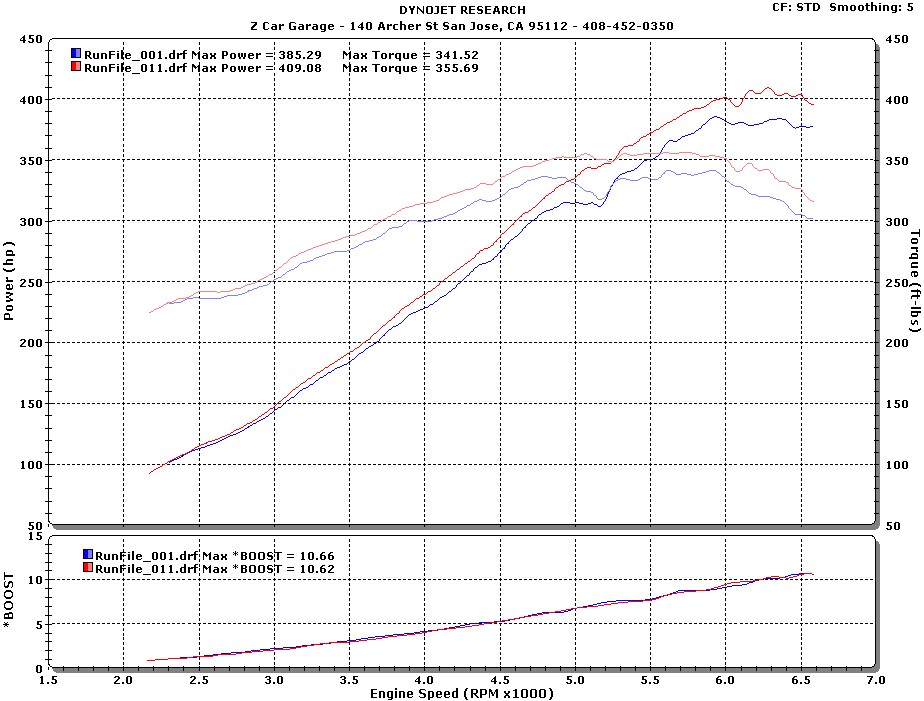 His next visit included larger injectors, a Garret 900hp-rated intercooler, ZCG cold-air intake, and re-tune for more power.  Nick had car re-painted and added a new KarumaZ front bumper allowing more airflow to the IC. Power level was 412hp/365tq to the wheels: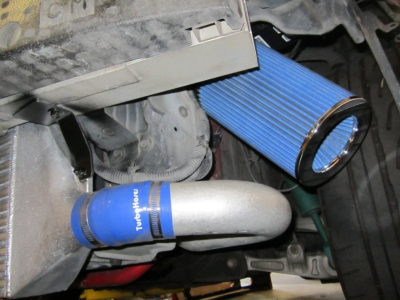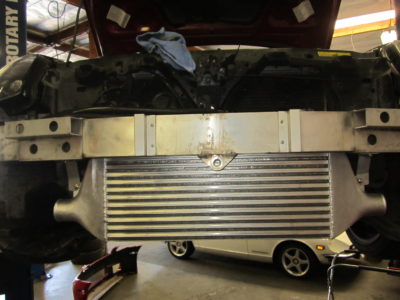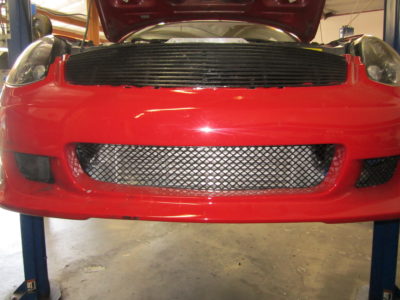 In January of 2015 we installed a full TEIN coil-over suspension with EDFC-active and wireless controls. Body control was kept in check with Hotchkis sway bars and a full alignment with adjustable SPC front/rear control arms.  Whiteline bushings for the TC rods and lower control arms.  Topping off the suspension refresh were new wheel bearings and a set of  Bridgestone RE760 sport tires: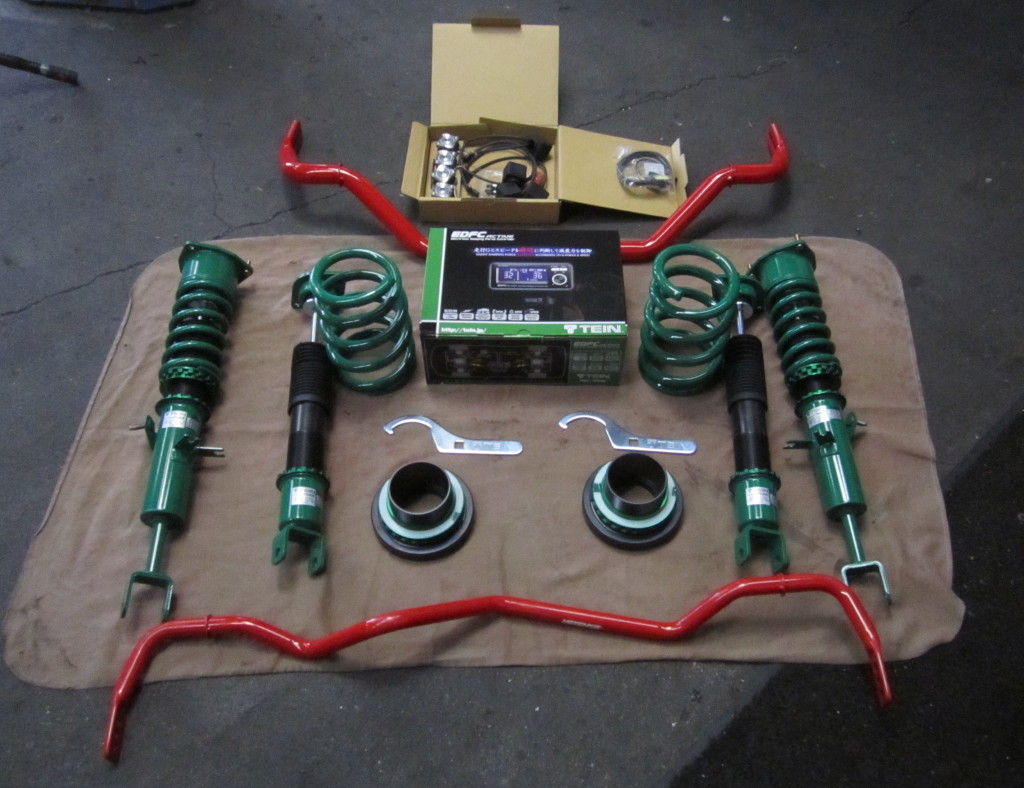 Tein Wireless EDFC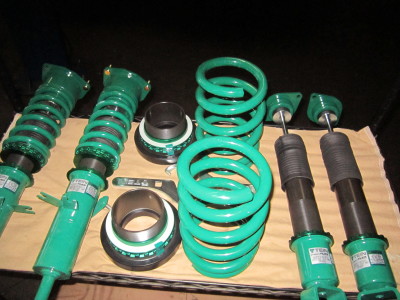 TEIN suspension F/R: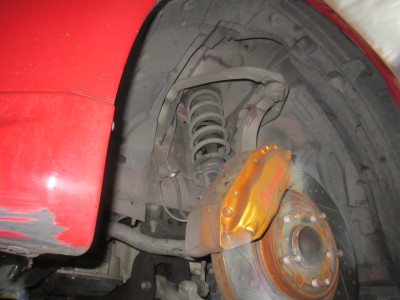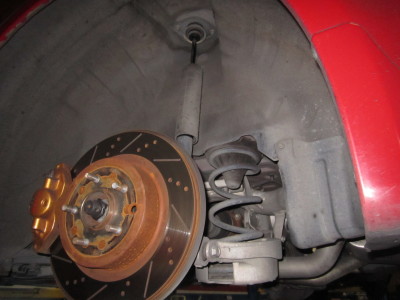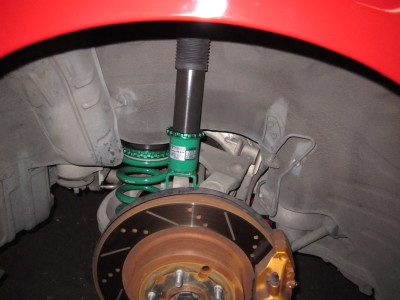 Hotchkis sway bars F/R: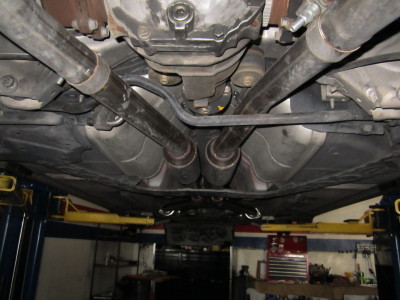 Nick enjoyed the Vortech setup for about 16k miles and like all power hungry owners it was time to turn up the wick. The engine came out for 1000CC EV14 injectors, 2.87 pulley, aluminum KOYO radiator, DC sport headers,  ZCG header heat shield, and silencer kit for the bypass valve. Significant power gains were made through lowered compression, JWT C8 cams with HD springs and a full SI wheel upgrade to the blower: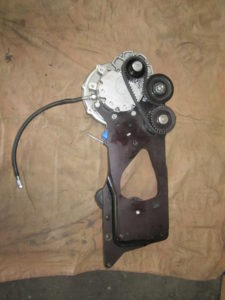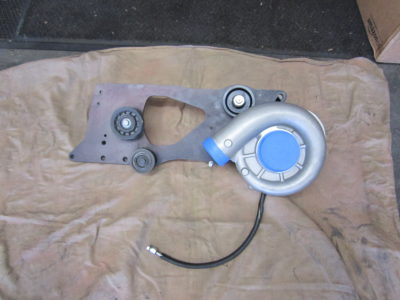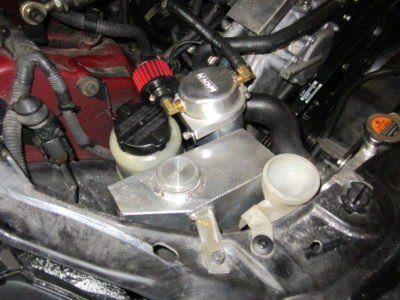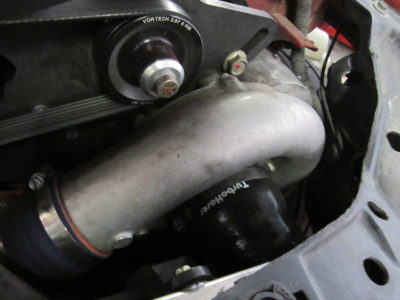 Rob UPREV tuned the G35 with nice results of 506hp/415tq to the wheels, making this one of the most powerful Vortech cars we've dyno'd on 91 octane: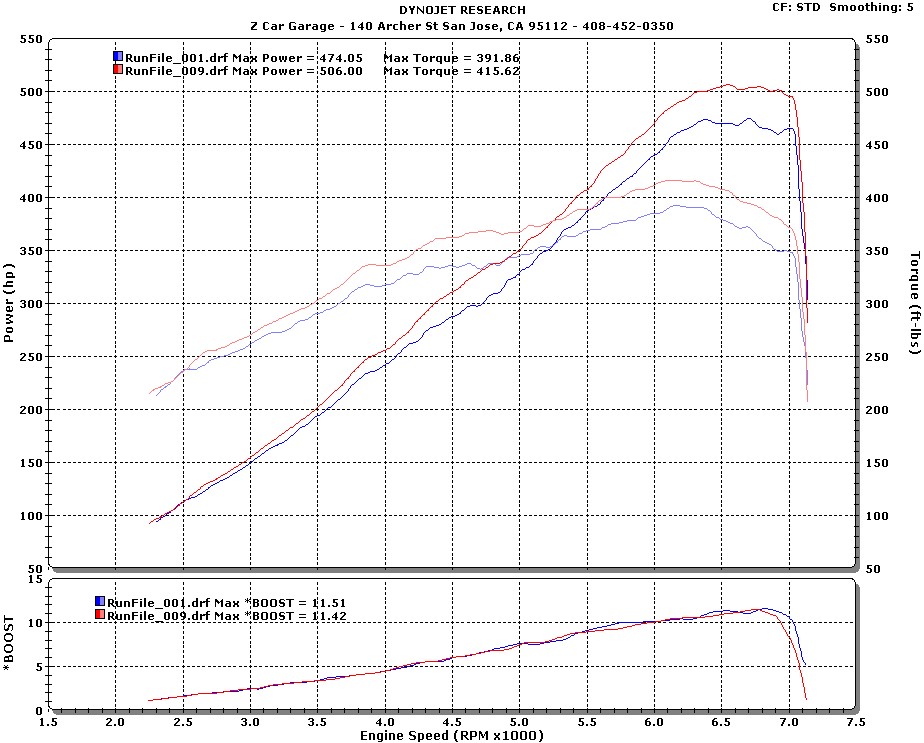 We continued to upgrade the G as parts wore out or failed over time. The brakes were treated to Stoptech slotted rotors with 309 pads.  We also installed PLX Devices KIWI 3 system which allows Nick to monitor A/F ratios and boost via iPhone in the dash: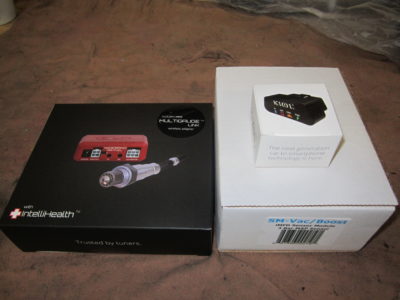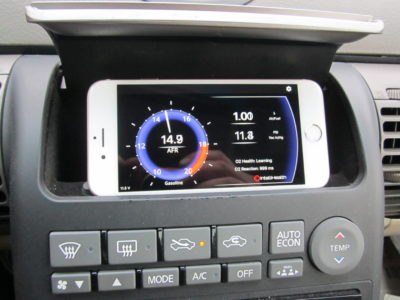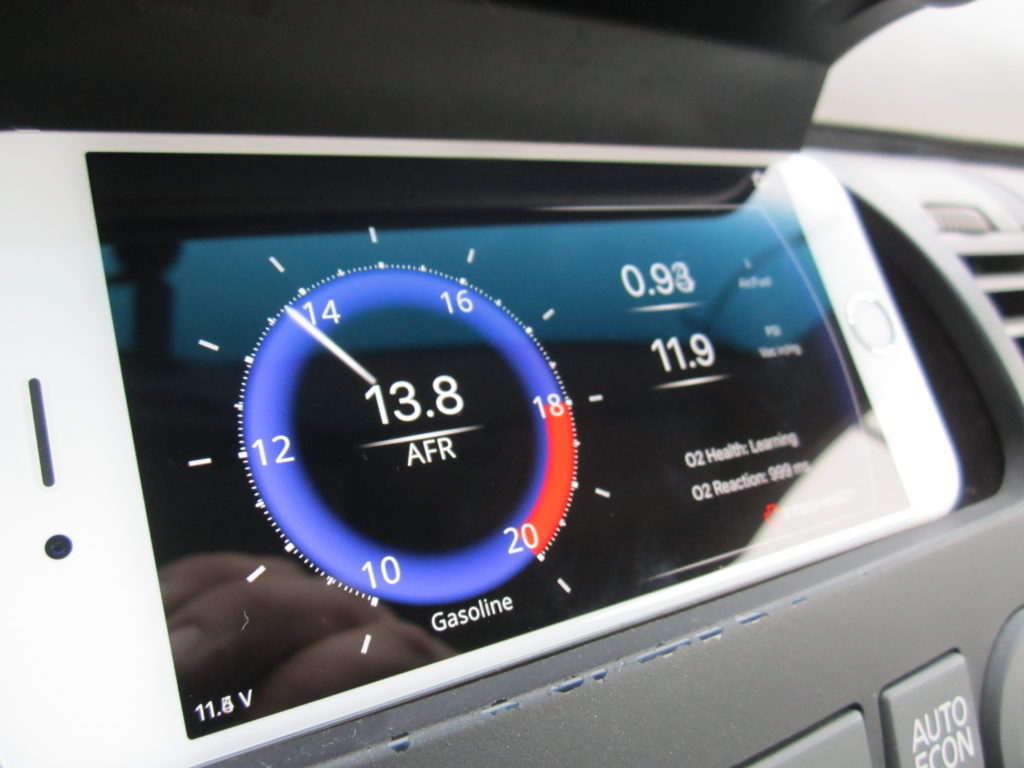 This is Nick's daily driver and the G has an impressive 260k miles on the chassis, still going strong. All of this work was about 5-6 years in the making and he's super happy.  Plans for the future include Haltech ECU control and making a switch to the magic fuel they call ethanol. We enjoy working with you Nick!
Enjoy The Boost!