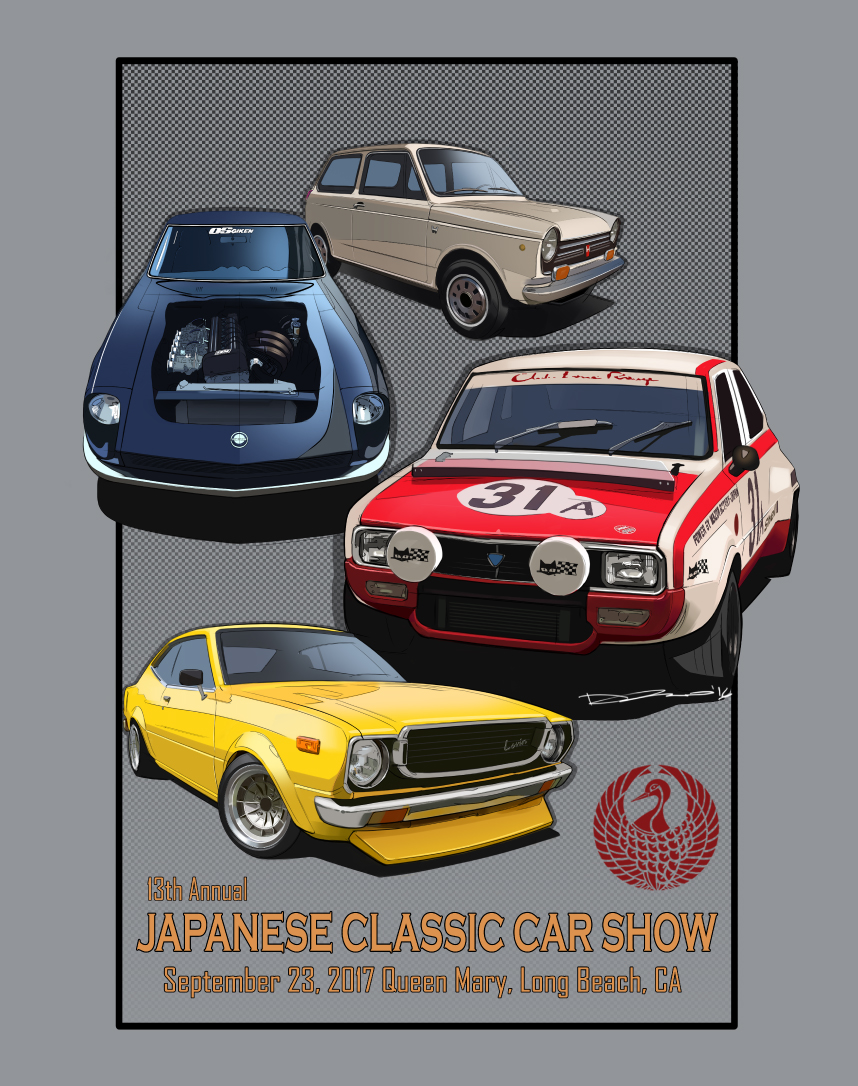 We are proud to be a sponsor of the 13th Annual 2017 Japanese Classic Car Show September 23! The JCCS is a J-Tin lover's paradise and it keeps getting better every year. Take a look at the poster above and you might notice a familiar black Z car. This year our OS Giken TC24 powered 1971 Datsun 240z will be displayed as one of the featured show cars, from the press release: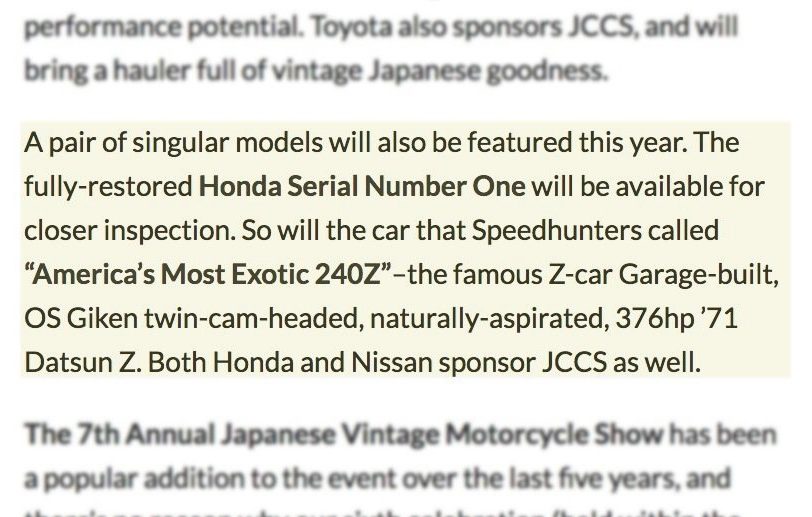 "America's Most Exotic 240z" does have a nice ring to it!  You can see the original article by Mike Garrett over at Speedhunters HERE.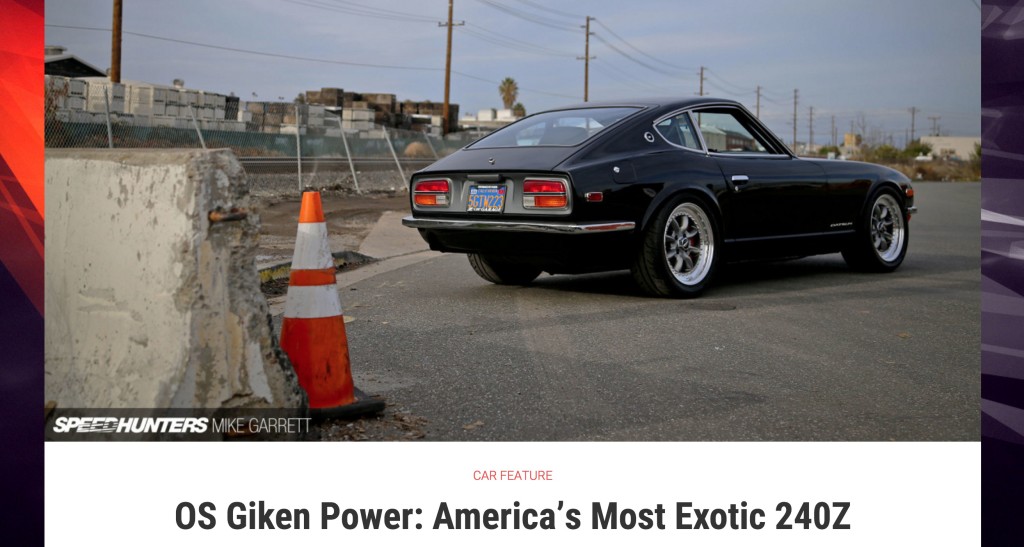 Z Car Garage will have its own booth at the show, so please stop by, check out the Z and say hello!
                    ***JCCS registration opens Saturday, July 1.***
Registration open tomorrow, July 1, so get those applications in and Z you at the show!
In case you missed it, our coverage of last year's JCCS show is HERE and you can see a brief history of the TC24B1Z powered 240z below:
Over 30 years ago OS Giken created the first dual overhead cam (DOHC) 24-valve cylinder head for the Nissan L-series engine: The TC24-B1Z.
Z Car Garage in partnership with OS Giken debuted the first North American (LHD) Datsun 240z to run the TC24-B1Z at the SEMA show in Las Vegas, CA:
ZCG at SEMA 2015
We want to share how this mythical cylinder head sounds, looks and drives.
Turn up your speakers and enjoy!