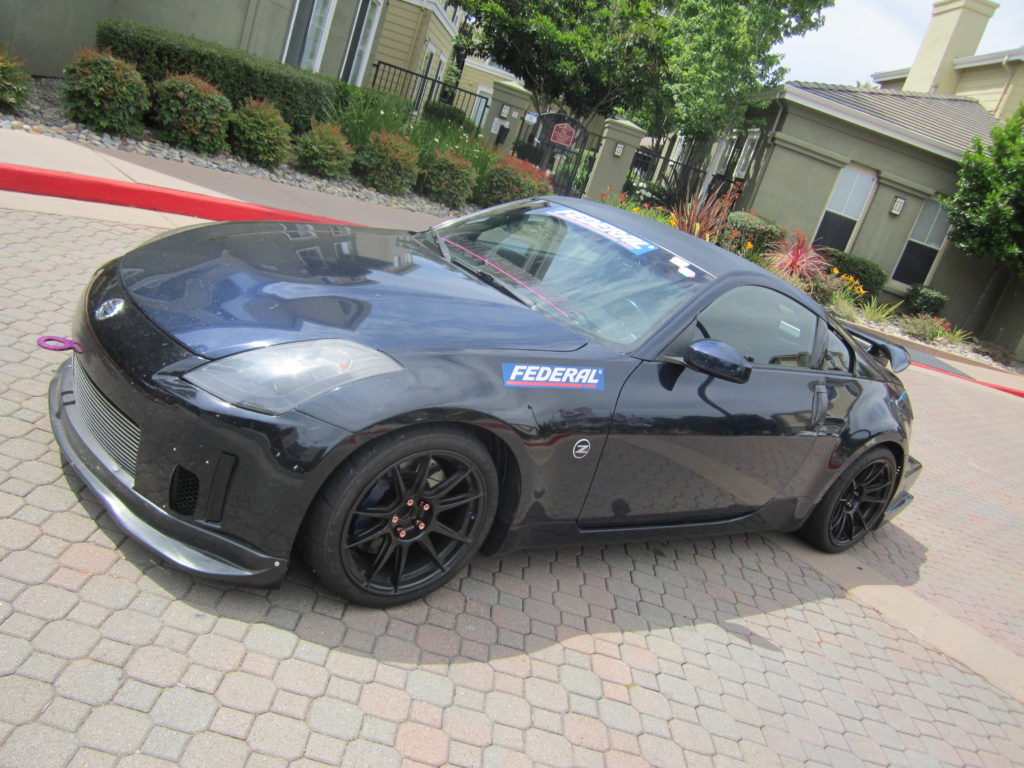 Eric T hails from Benicia, CA and he is one of the key members of Inconceivable Racing along with our customers Matt M and Rasheed B. This is a group of enthusiasts that got into Z cars and are now obsessed with taking them to open track days and events like Shift Sector. What is really cool is that both Eric and his wife run their HR-powered 350z cars together at the track!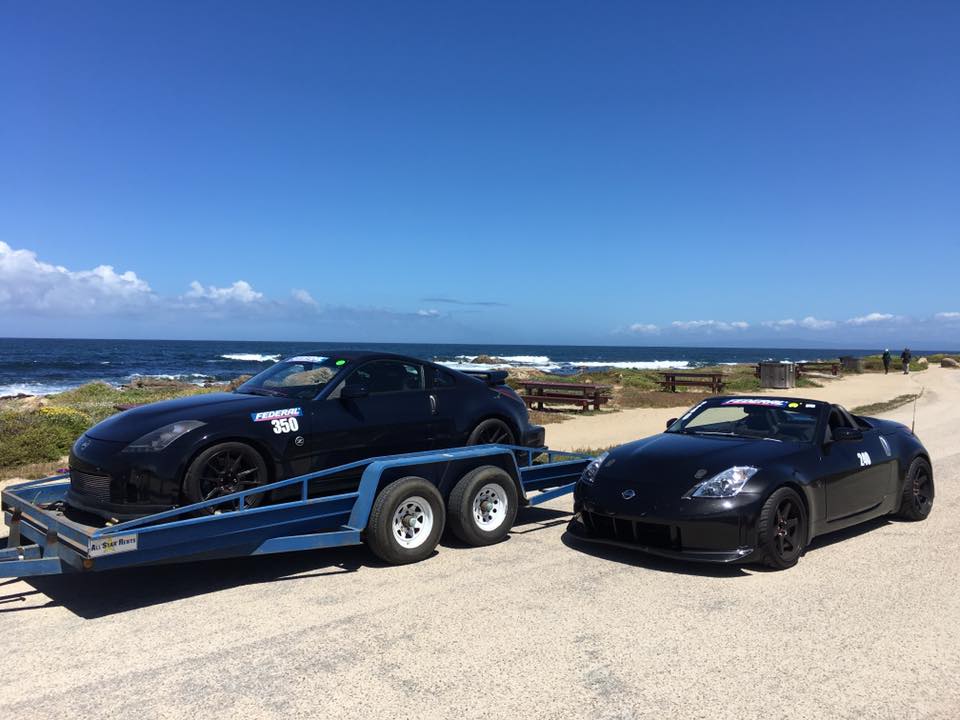 Here are the couple enjoy their Z cars at Laguna Seca. It is a small Z-car world and we have worked on Eric's wife's 350z Convertible because it was our man William's!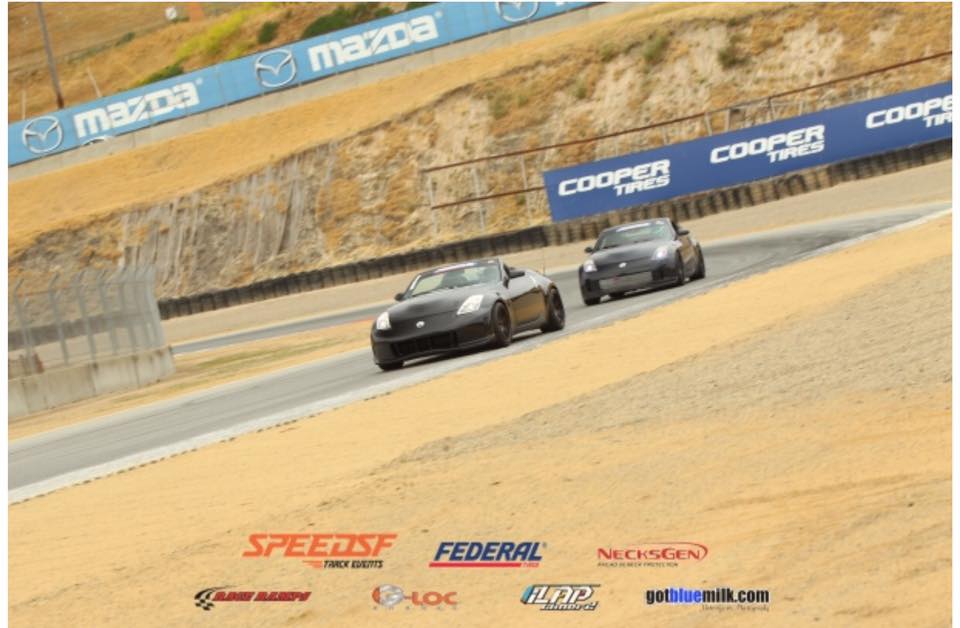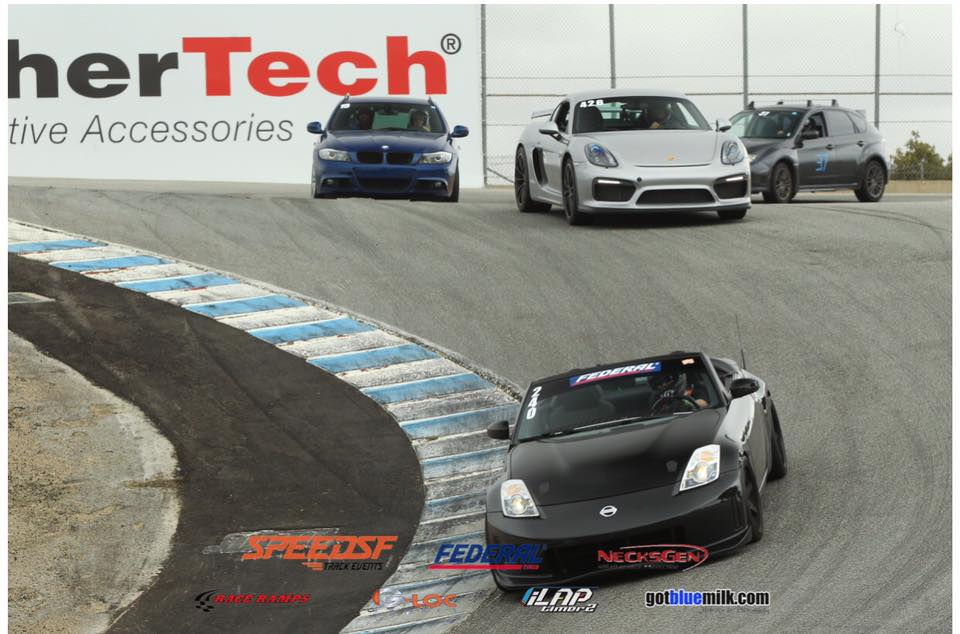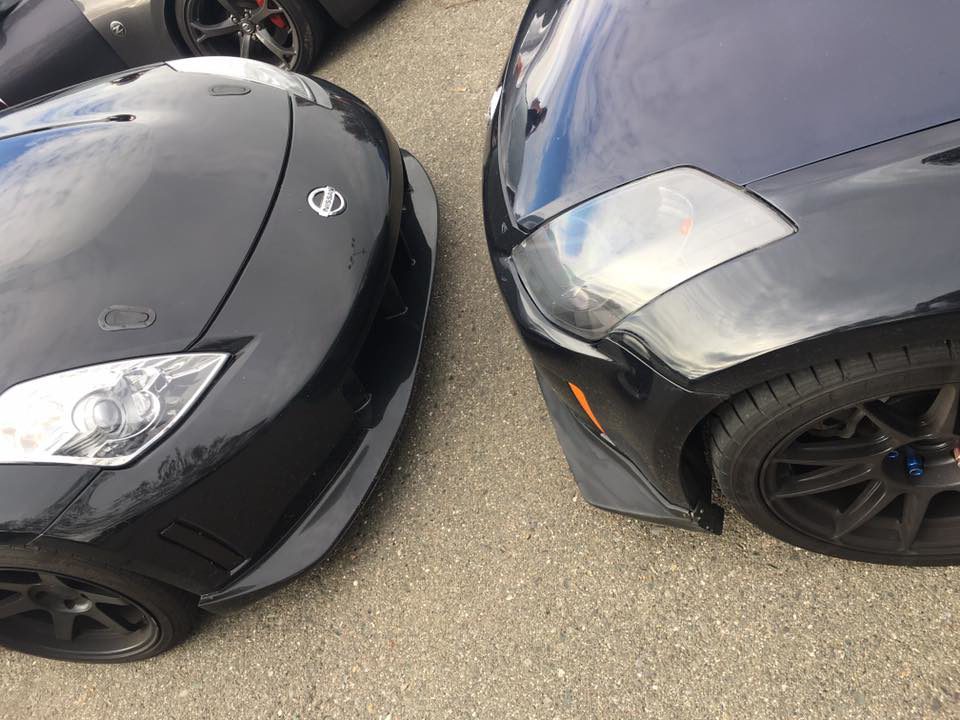 Eric had been to several independent shops and wasn't really happy.  Rasheed told him about ZCG and we met with Eric to help sort his Z.  After driving at Laguna Seca, he was frustrated with corner entry and exit speeds. This was a result of not putting power down effectively through the open differential on his Base-model Z. Our solution was to install the OS Giken limited-slip unit: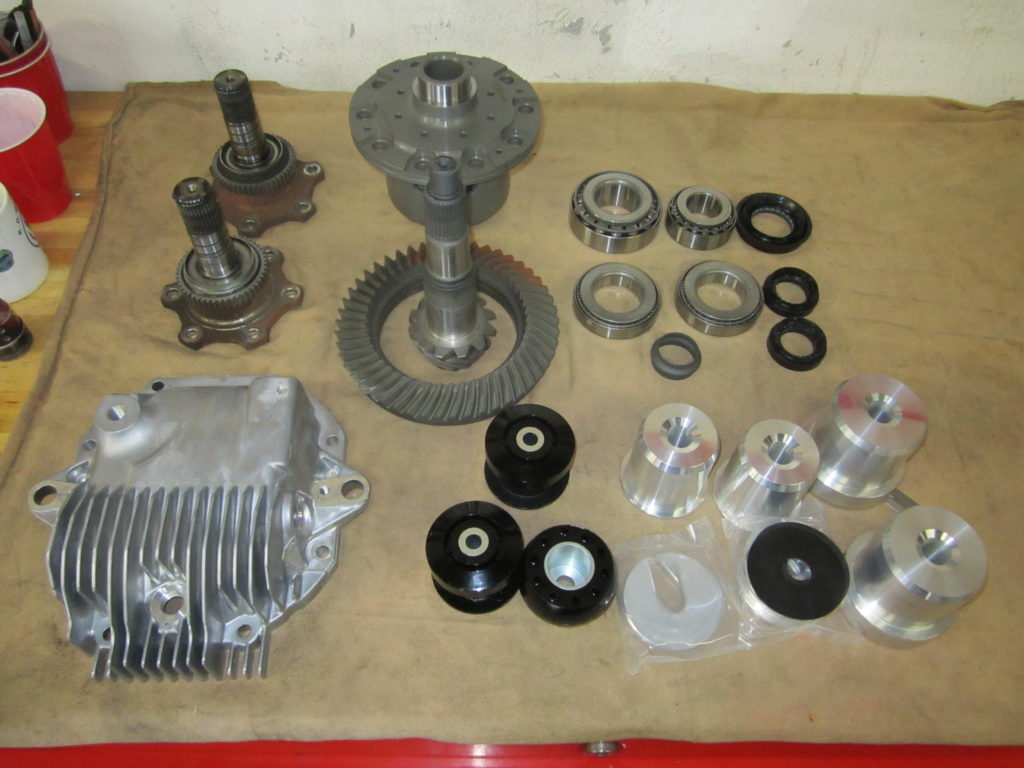 Here is the unit being installed with a 4.08 gear, all new bearings and seals.  We also added a NISMO Diff cover: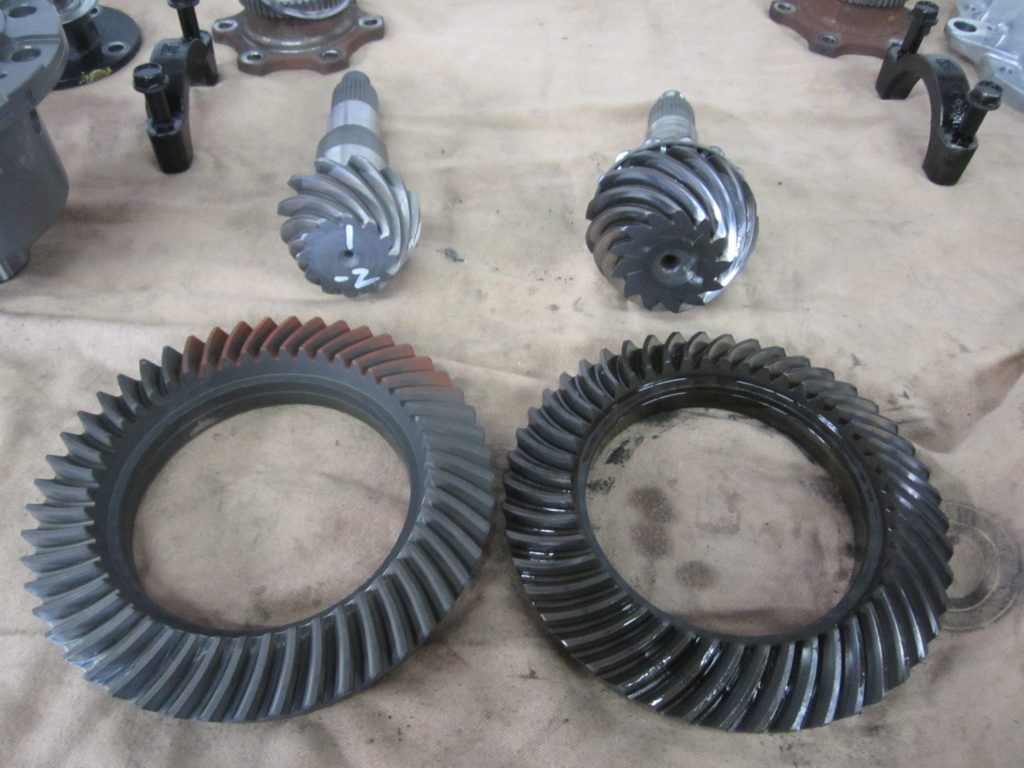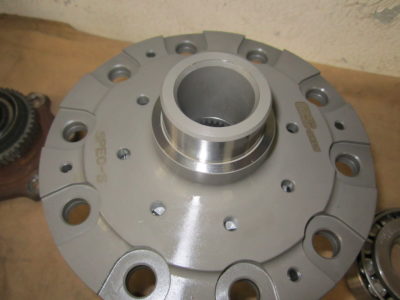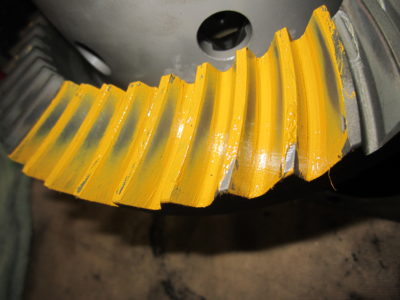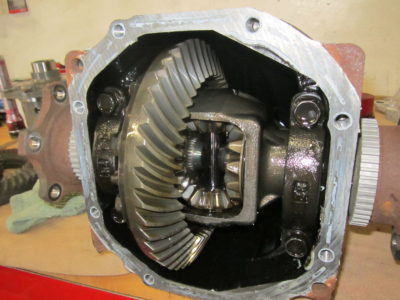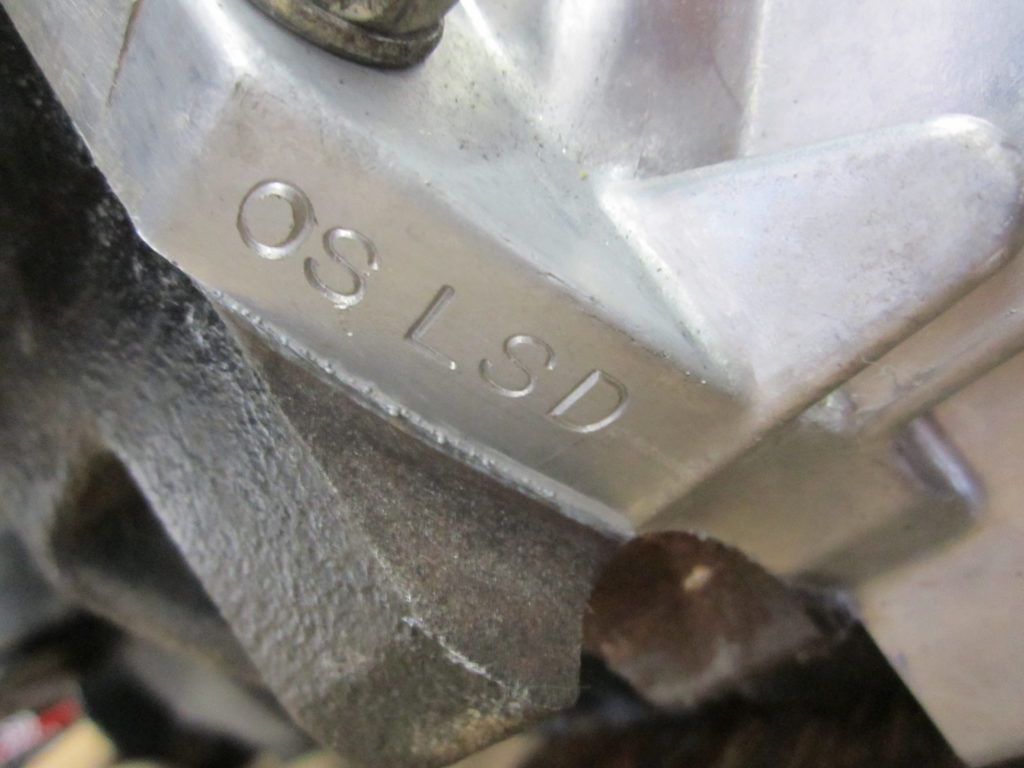 The diff all buttoned-up and installed on the car: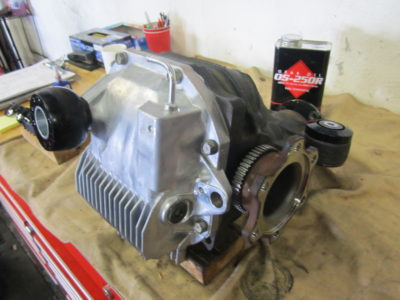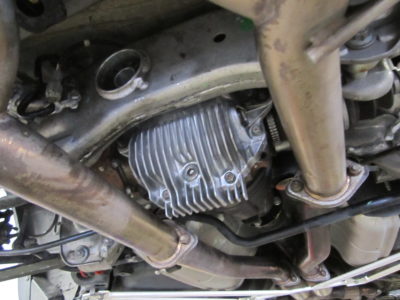 With the car up on the lift we noticed one of the bushings in rear subframe was leaking. The subframe was pulled and all bushings were replaced with with SPL solid bushings. The diff received Whiteline bushings: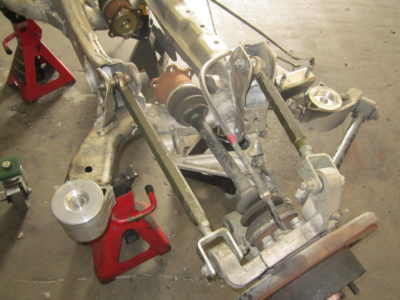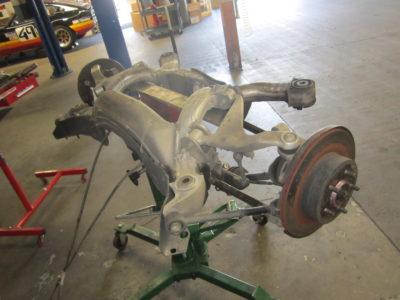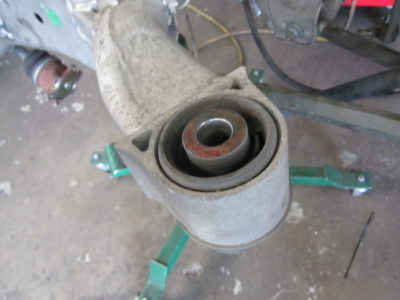 The aftermarket exhaust system was rubbing on the rear chassis brace and had a rubber pad wedged in between as the solution from a previous shop. We fixed it: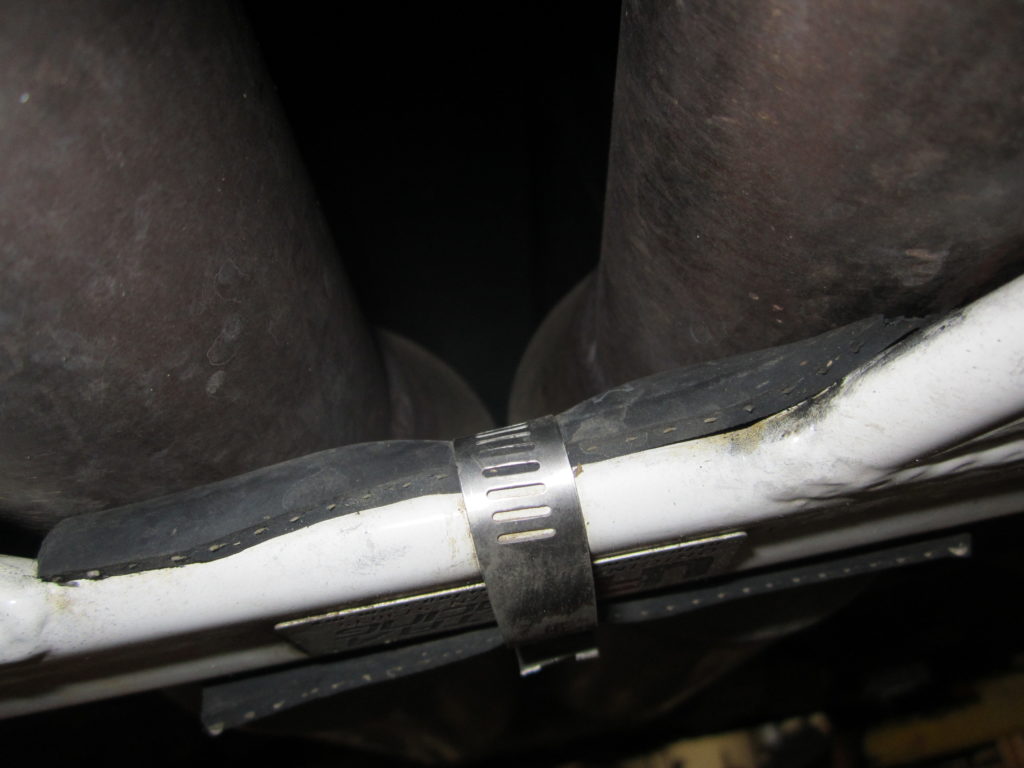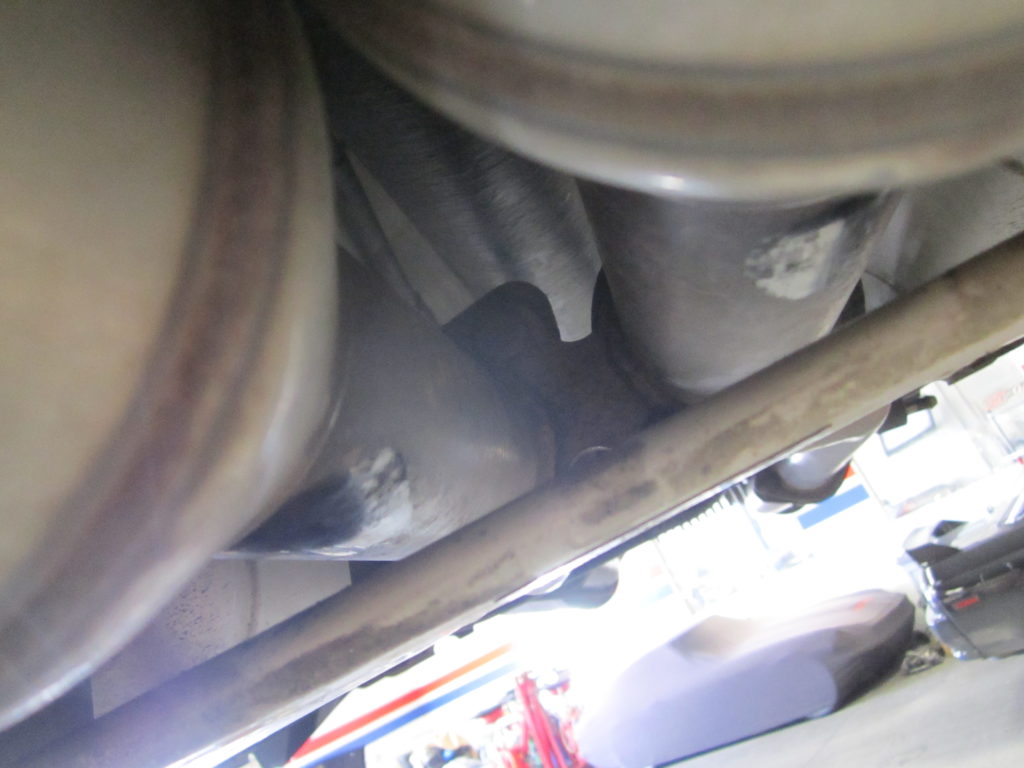 The exhaust was also rubbing on the rear sway bar, where a heater hose complete with hose clamps was used as an isolator. We fixed this well: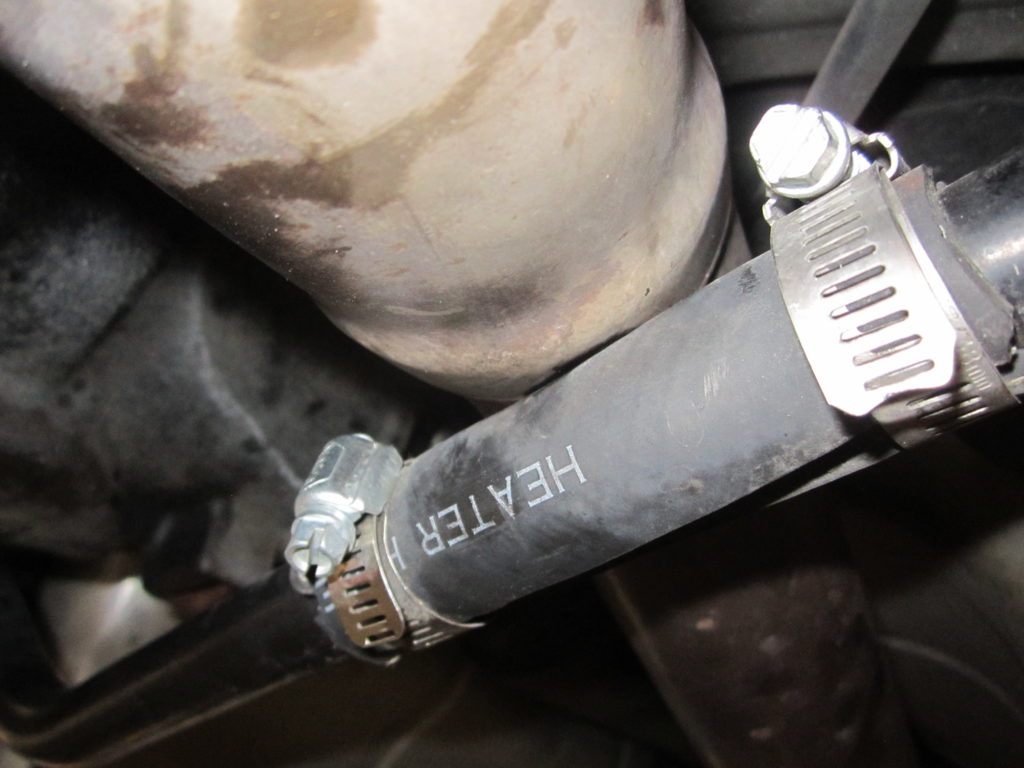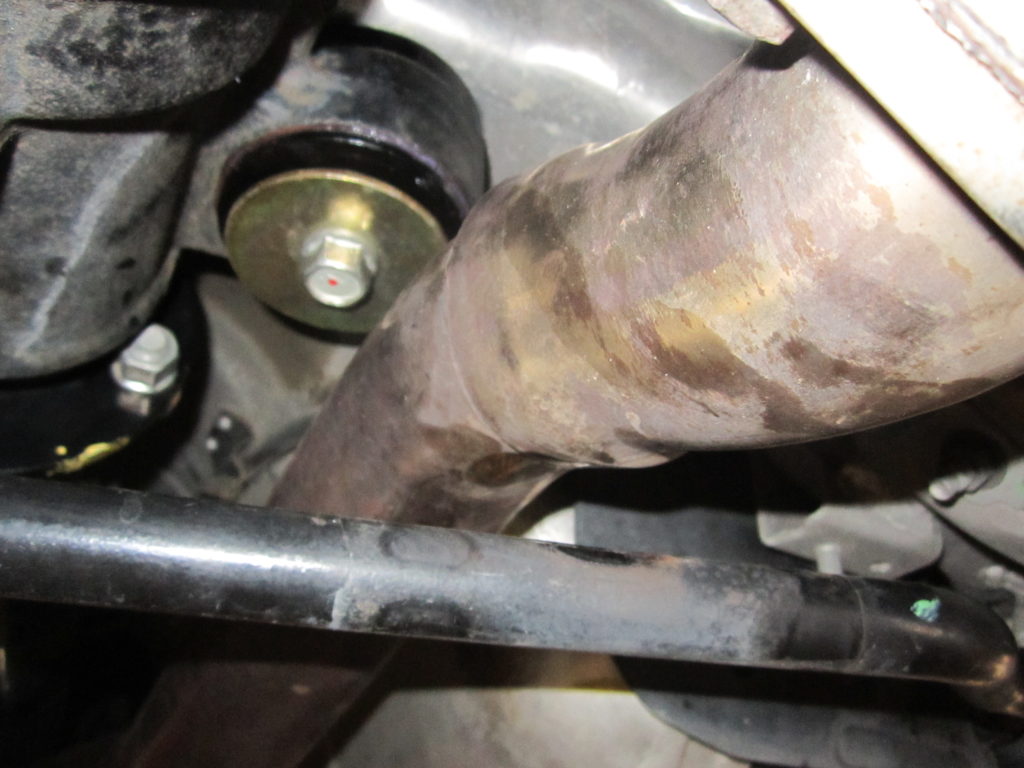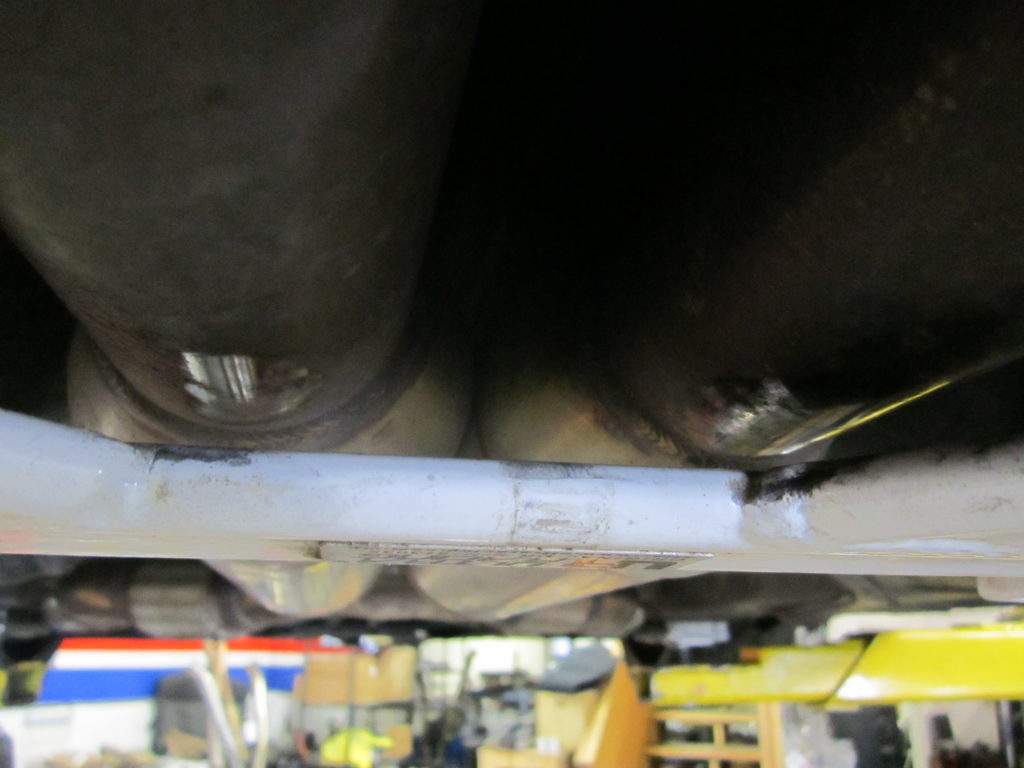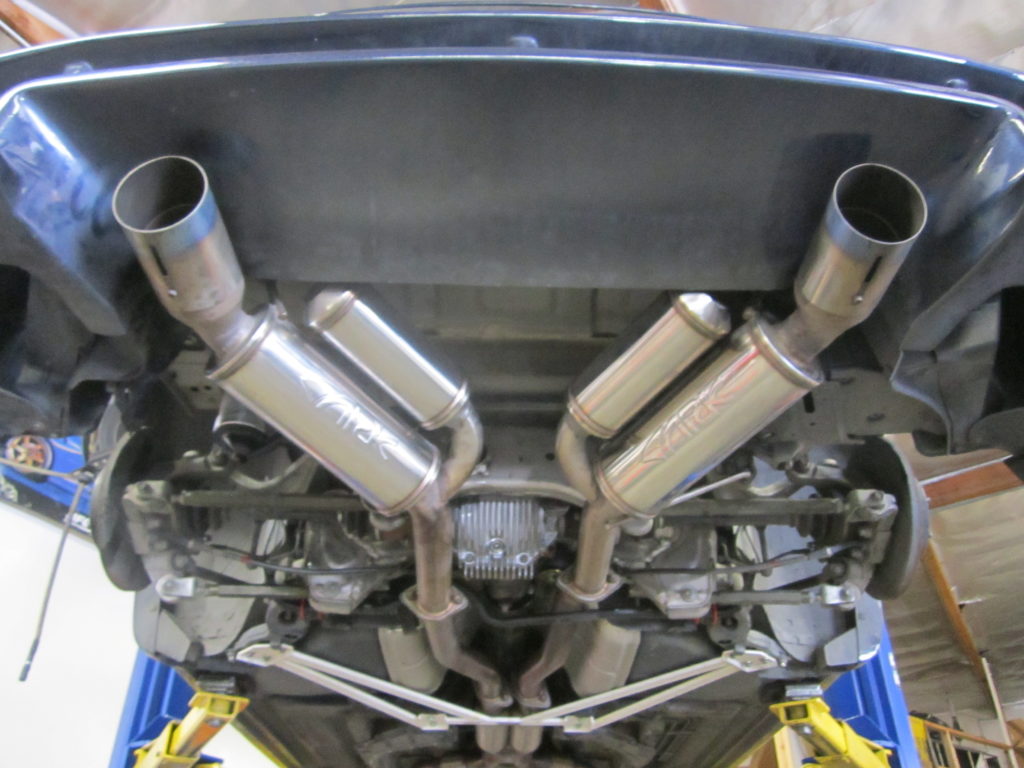 Motordyne ART pipes were installed and the Z was retuned with UPREV: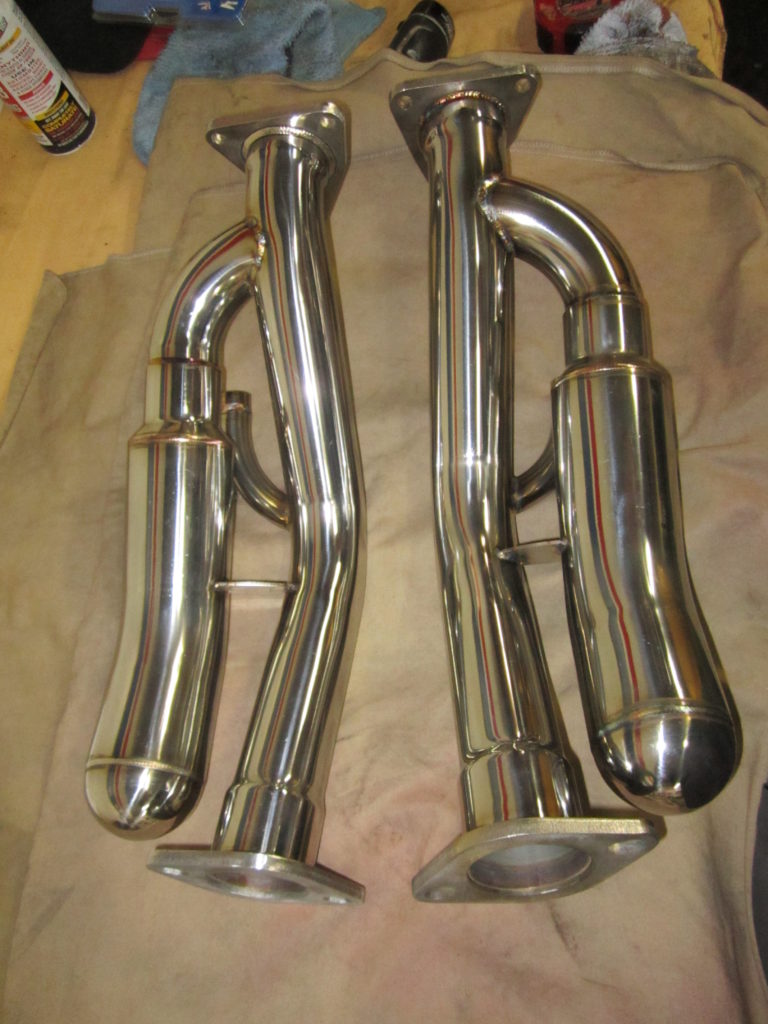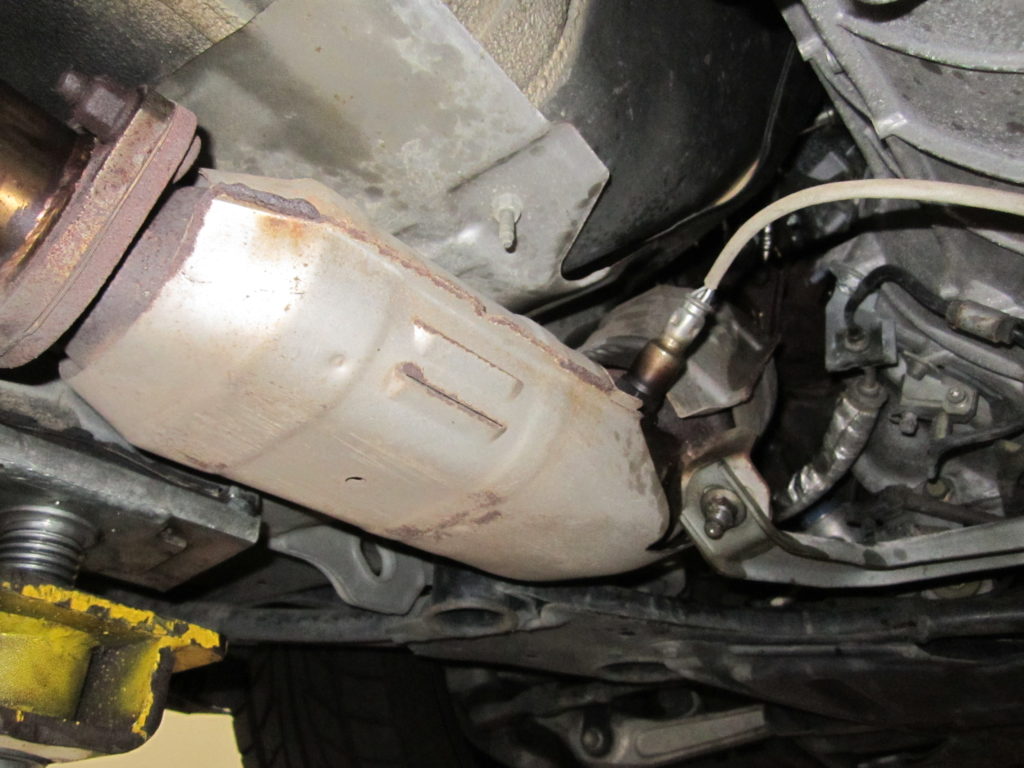 On the dyno we found peak gains of 7hp/11tq for a final 303hp/265tq to the wheels. More importantly the gains can be seen throughout the rev range: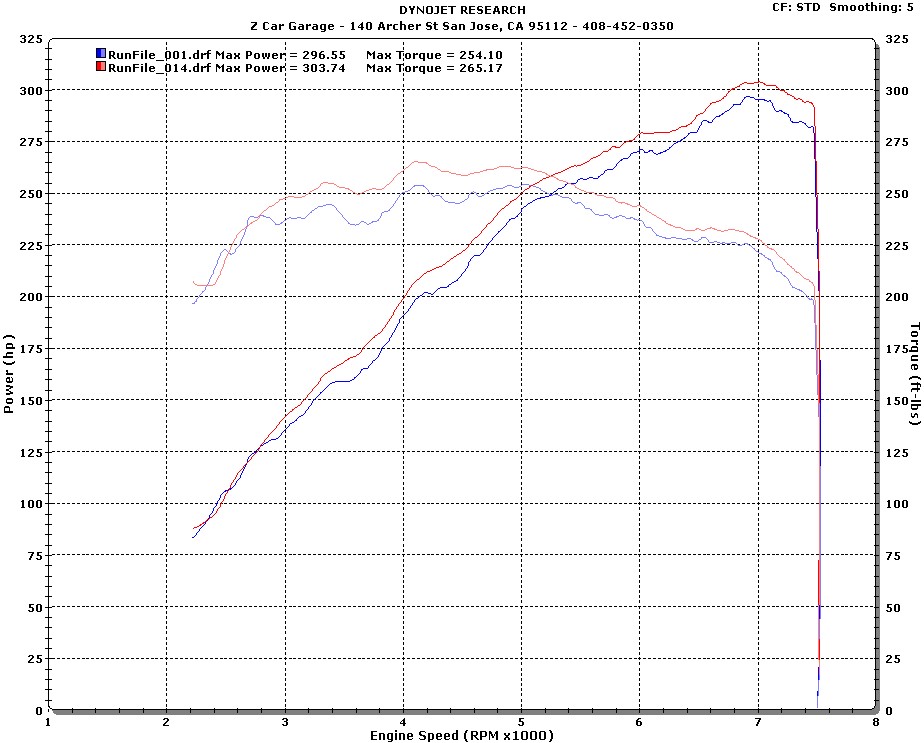 After we performed this work Eric attended a 2-day race event at 'Seca for his birthday. He was super pumped with the Z and it performed well. He's a ZCG believer. Enjoy the Ride, Eric!