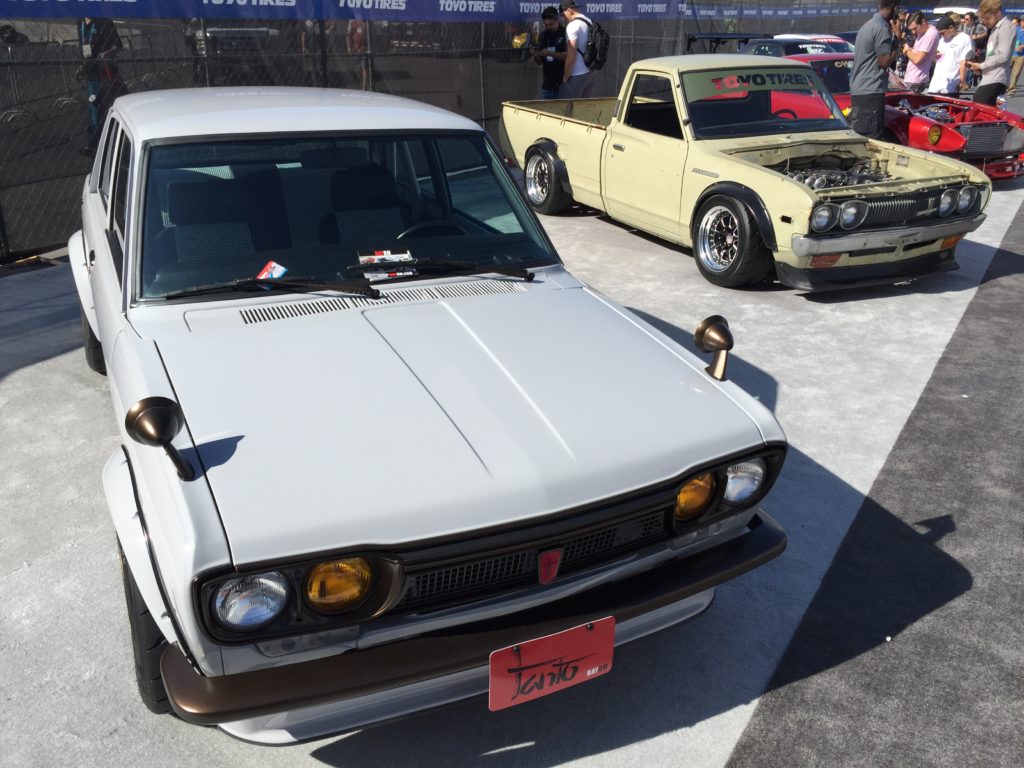 SEMA was a blur this year—but that's really no different than any other year for the most intense sensory overload in car show form on the planet. This trade-only show features all of the latest and greatest builds, technology, and creativity in our industry. While the show has historically been populated by American marques and their aftermarket support, in recent years the influx of Japanese metal (Nissan included) is undeniable.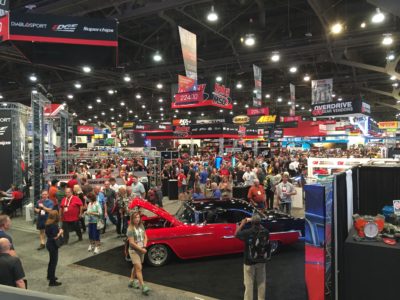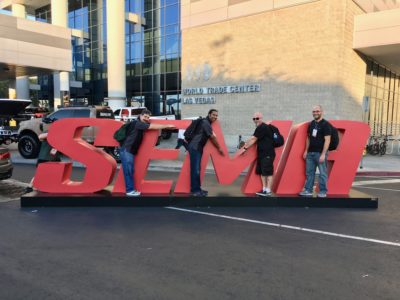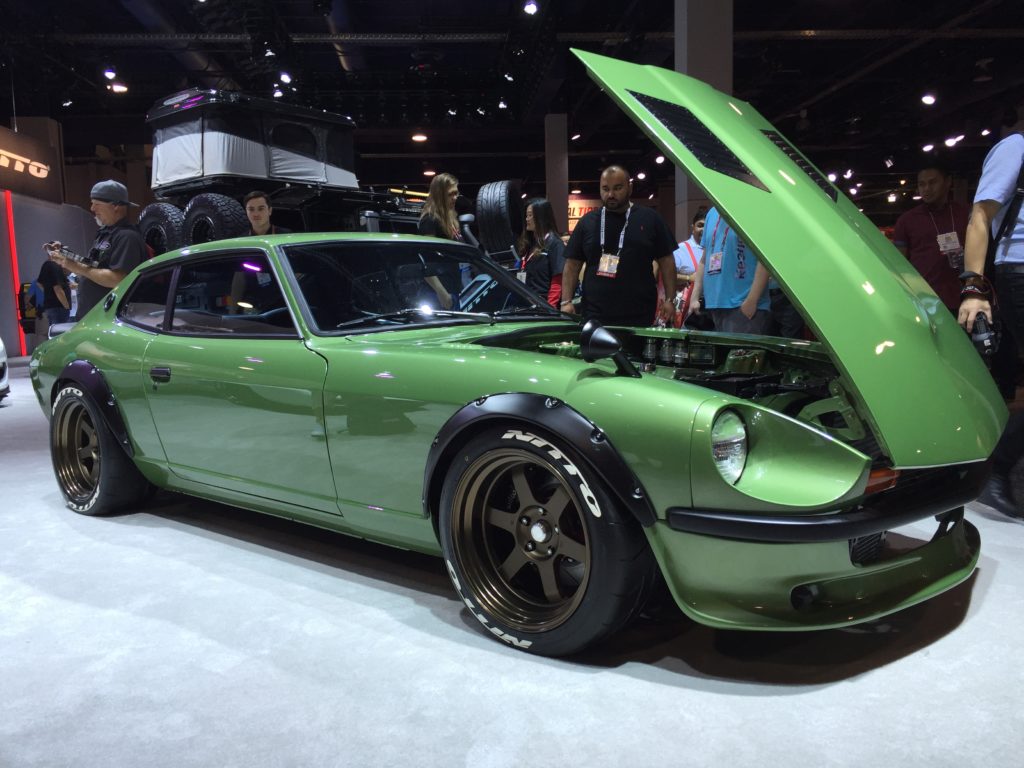 We only attended the show for one day and while the crowds were as appalling as ever in the Las Vegas Convention Center, the quality of cars made it all worth it. It wasn't just "cars" that got us excited, it was the astonishing number of vintage Datsuns/Nissans! The variety was astounding. We counted 16 cars from a 1972 Datsun 510 to 1983 Skyline and everything in between.
Year of the Datsun!
Our Datsun-hunting at SEMA started with Datsun 510s. Pro-drifter Chris Forsberg built this hot-rod 510 wagon for his wife. The Mazworx-built SR20DET is backed by an automatic transmission and even sports air-conditioning. Deep-lipped SSR MKIII wheels fill out the box-flares that are part of the "Hakobird" kit from Carbonsignal. This might be the closest thing to Hakosuka Skyline wagon!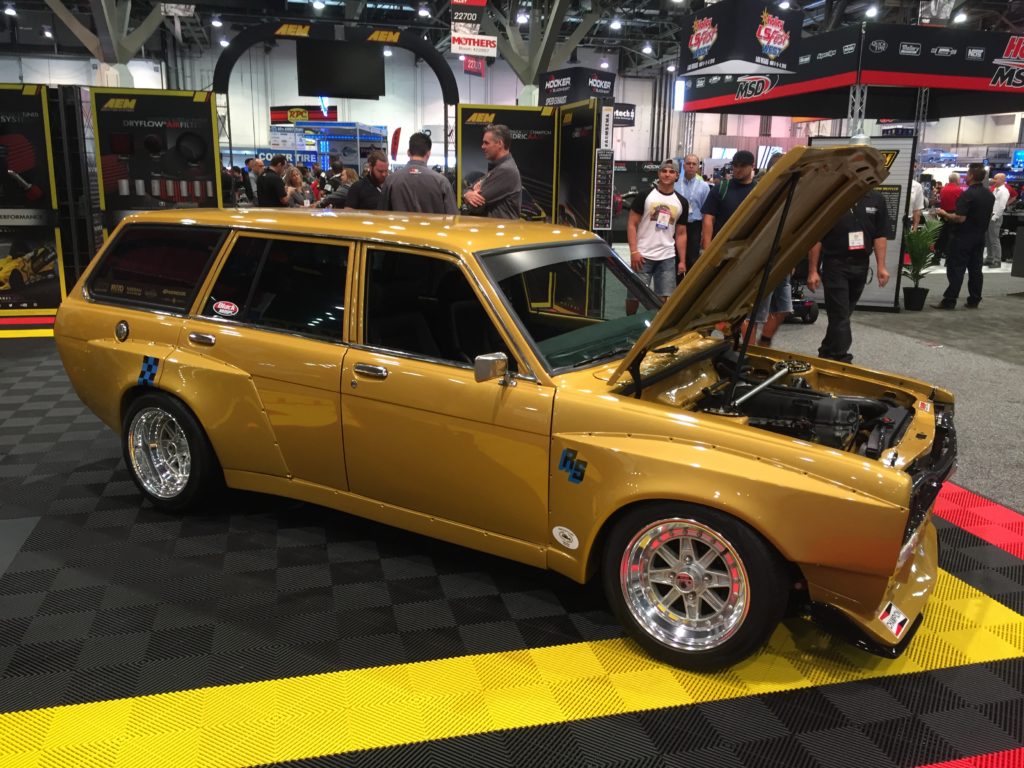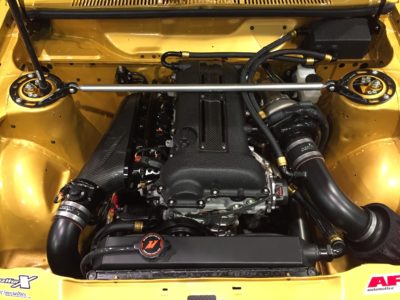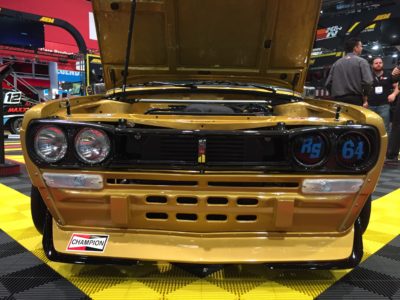 Our friend and fellow 510 racer Troy Ermish built this ultra-clean 510 2-door for actor Daniel Wu. We dig the bronze Watanabe wheels and subtle paint color. A built L-series breathing through dual-Mikuni's and stock-ish interior also makes us happy. You can learn more about the build from our friends over at JNC.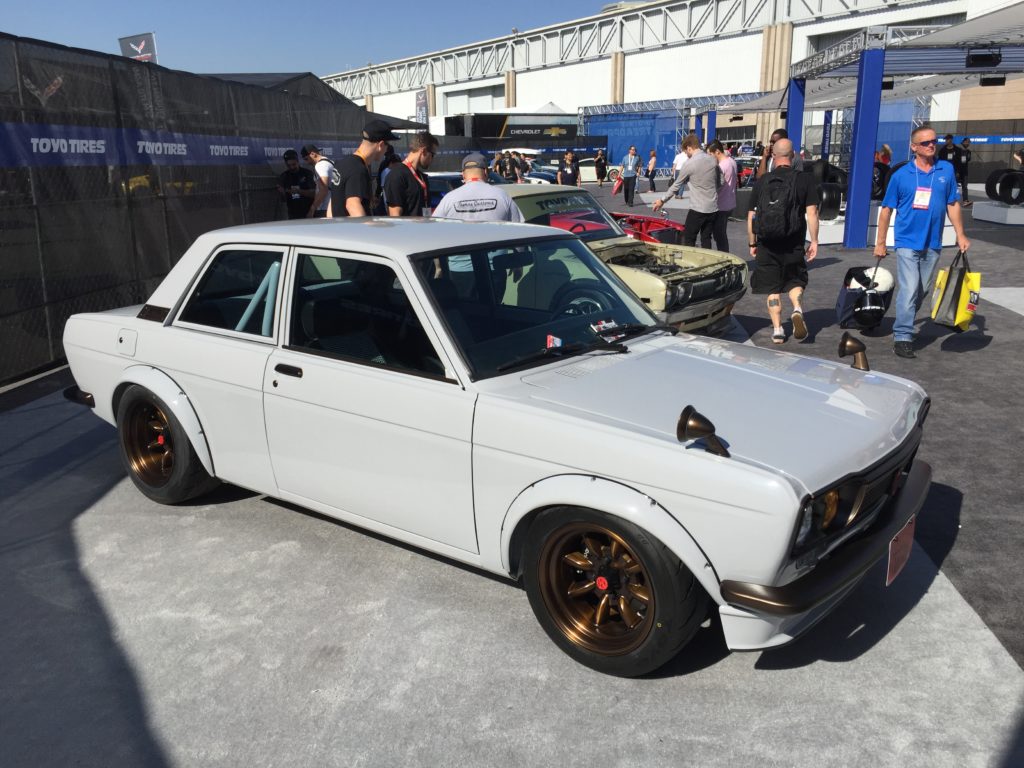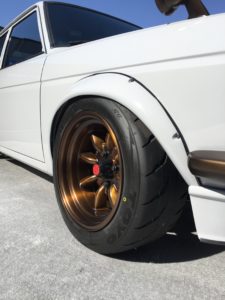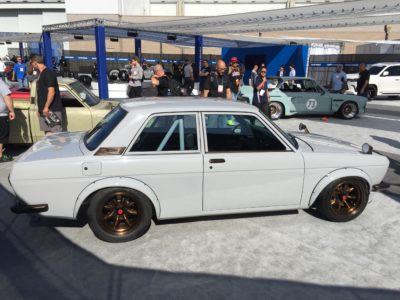 Our final 510 sighting was the legendary Pete Brock's personal car in Braille battery booth. Affectionately known as "Datzilla", we remember first seeing this 450hp small-block V8 beast back in 2008 at the MotoringJ Style show.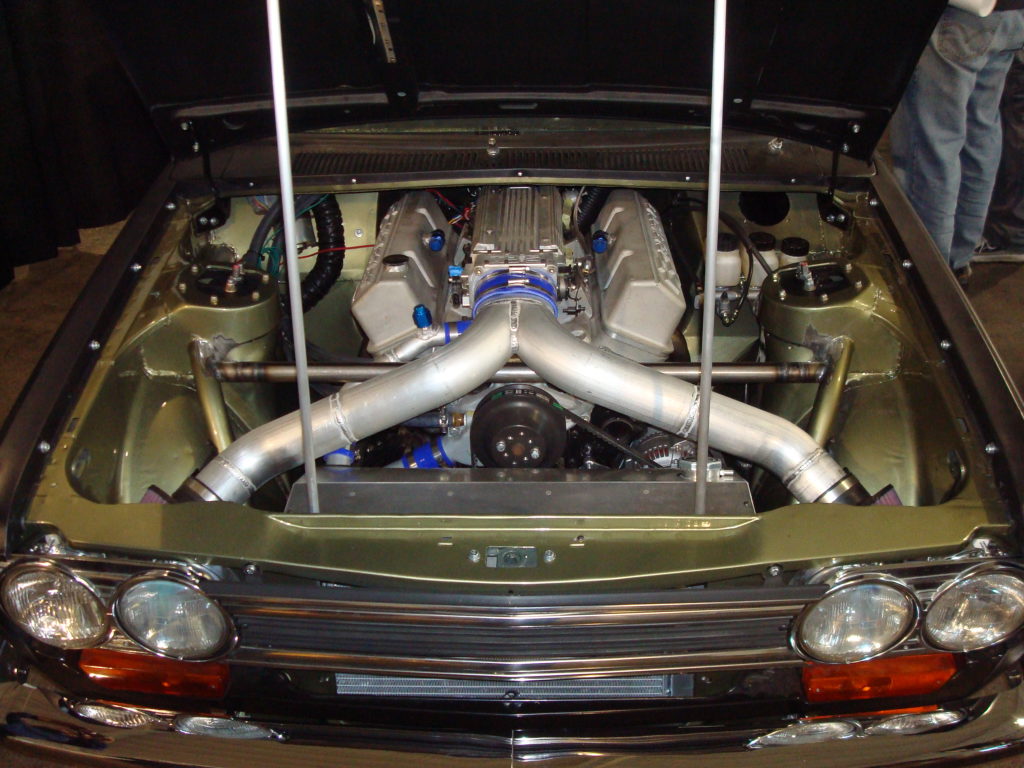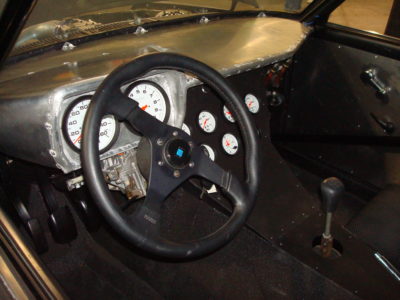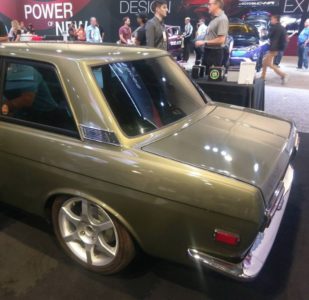 Z Car Fever
A total of NINE S30 Z cars were at SEMA this year. That may not seem like many, but consider just 3 years ago only two Z cars were present. It was hard to pick a favorite but we were impressed with the Gas Monkey Garage 280z and the ChasingJs 240z built by Big Mike and Dominic Le, respectively.
The Gas Monkey Garage 280z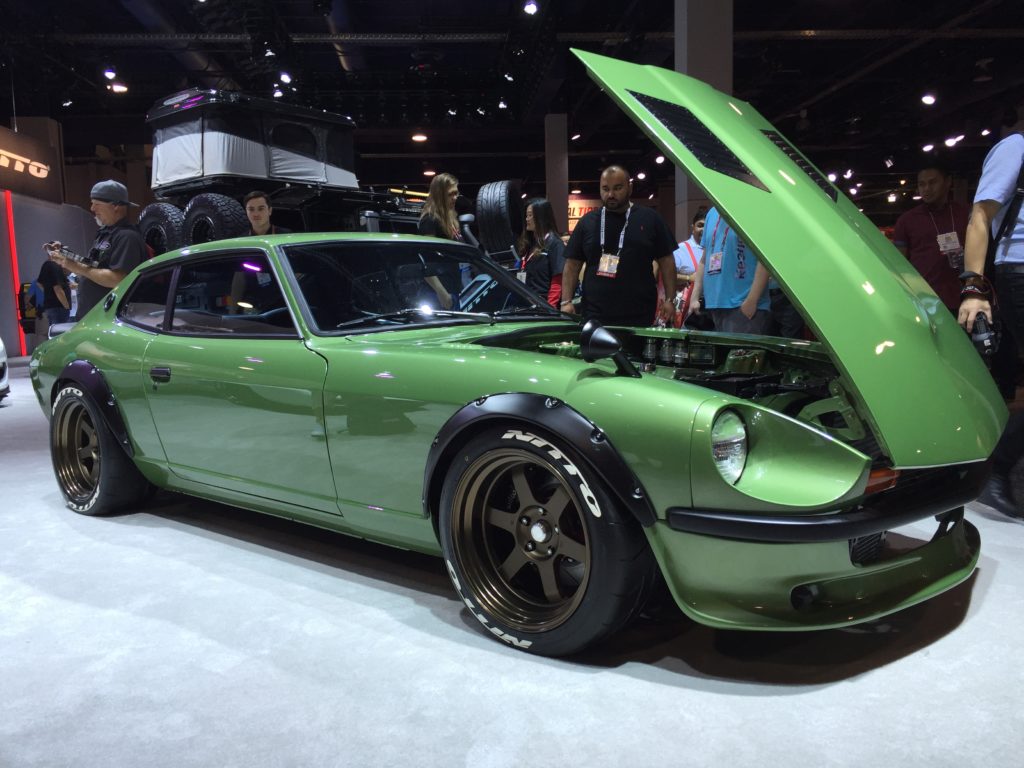 Big Mike was commissioned to design/build this 280Z 2+2 for the TV show Gas Monkey Garage. We loved how he took a often un-loved chassis and created a unique car that Datsun fans and American-iron alike can appreciate. Some quick details that caught our eye: the huge void found in front of the 4-cylinder SR20DET was filled with an OEM-like air filer box. The stock interior features vintage buckets with matching rears. The body color choice was perfect against bronze Volk TE37V wheels. Watch for two episodes covering the build airing on Fast n Loud TV on the Discovery channel!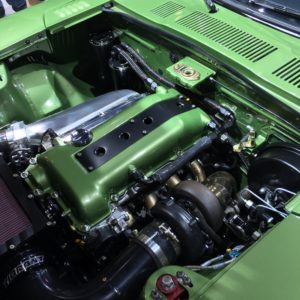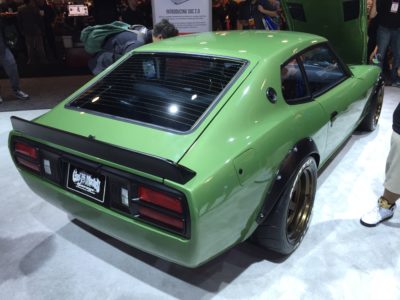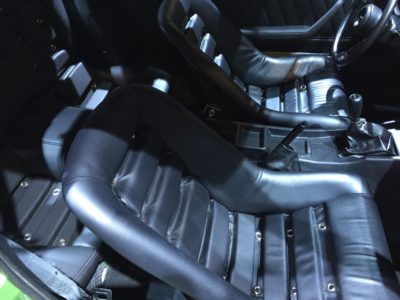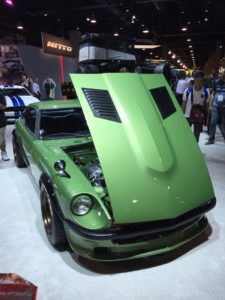 The Chasing J's 240z
Owner Dominic Le is seasoned SEMA builder. You might be familiar with his first SEMA creation, the Hakotora that was featured on Jay Leno's Garage.  This year he chose to build his personal Z car and it was full of trick parts. Large flares housed WORK Equip 40 wheels matched to the metallic red paint, which shifted into gorgeous wine-like hues throughout the day.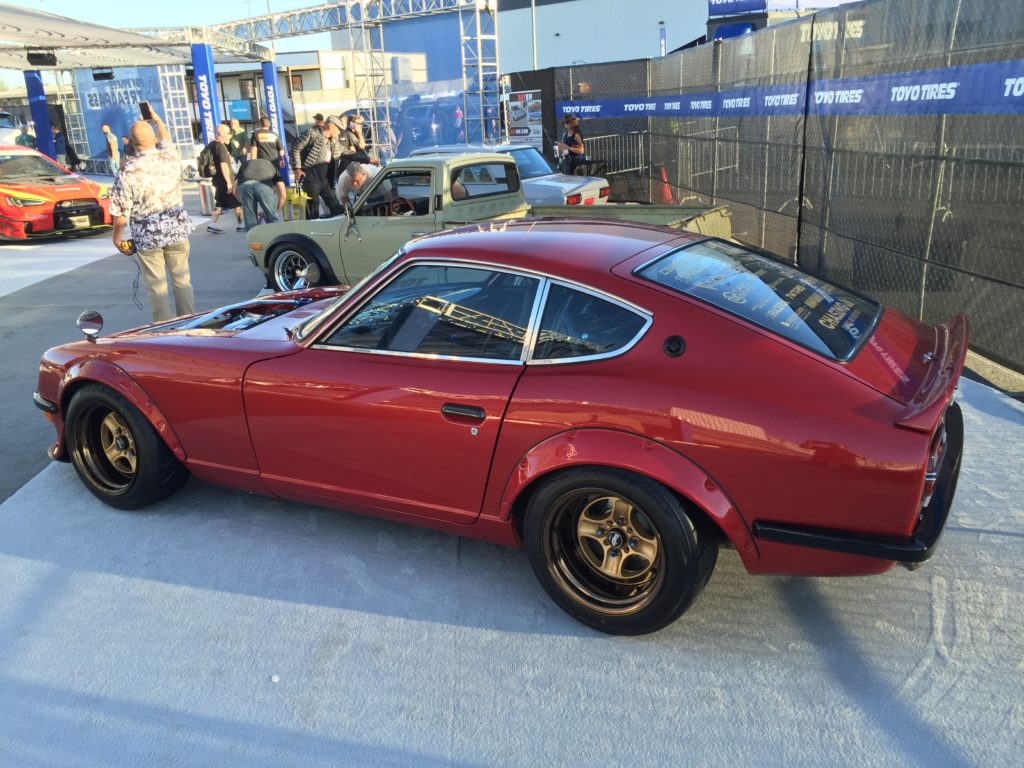 The gleaming, polished SR20DET was shod with numerous titanium parts. Nuts/bolts, fasteners, even the radiator shroud and dimple die cover was fabricated entirely from titanium! Eagle eyes will notice the lack of a throttle cable-this one's drive-by-wire! We also liked the carbon fiber bumpers and splitter that were finished in a color-shifting red: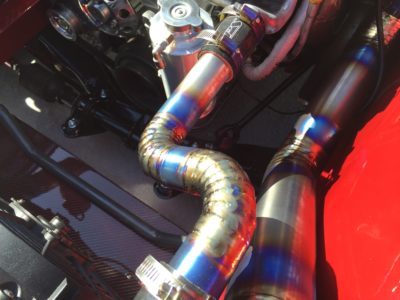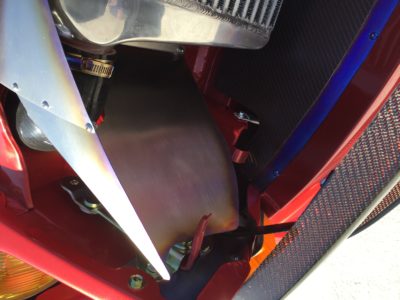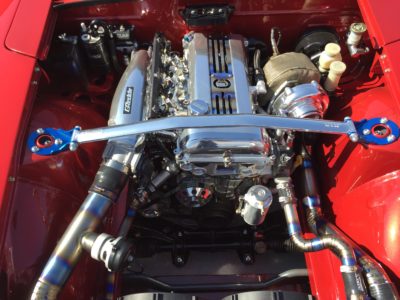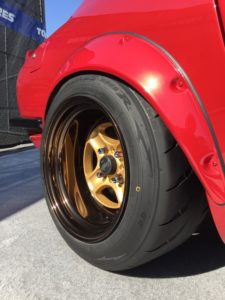 Hot Wheels car designer Jun Imai displayed his 260z at the KW Suspension booth. This Z has seen many iterations over the years, now wearing a full Rocketbunny body kit and massively-lipped CCW wheels. SU-powered L-series motivation remains constant. Gotta love that matching Hot Wheels car!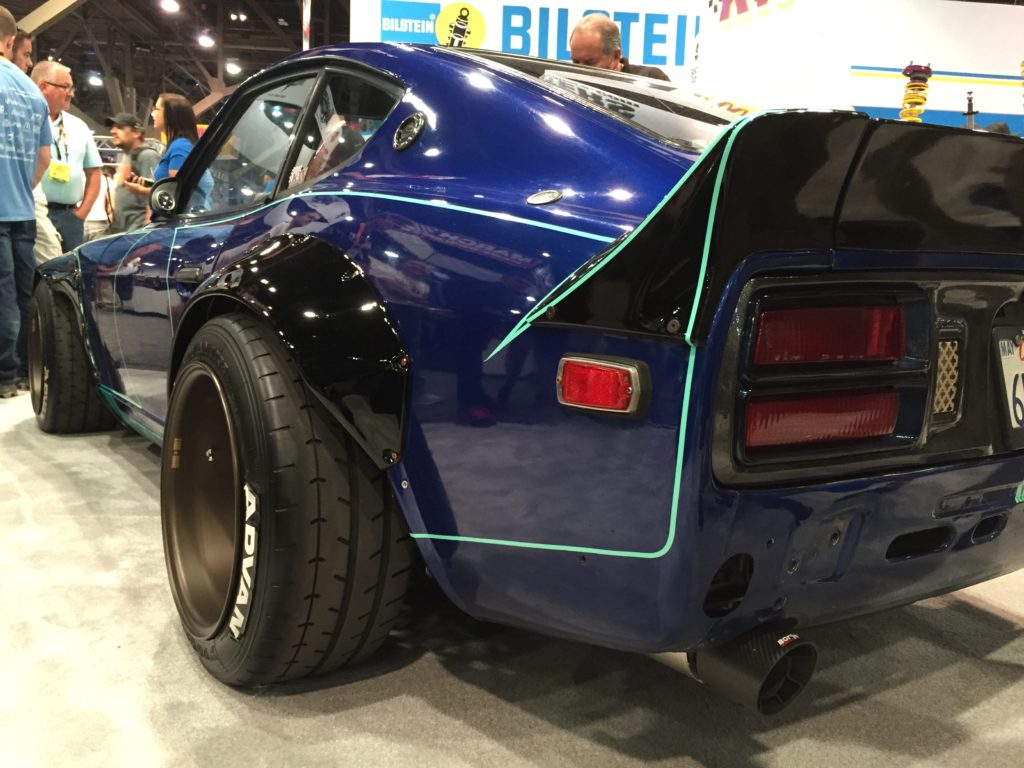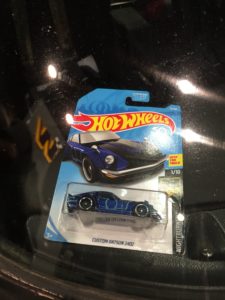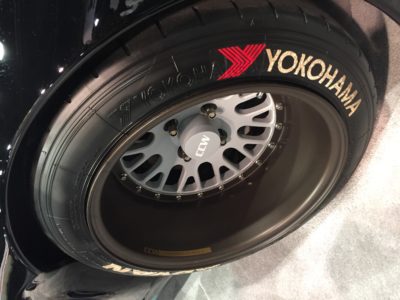 Partner to his freshly-debuted Datsun Wagon was Chris Forsberg's 1975 280z in the Valvoline booth outside.  This RB25DET-powered,  CarbonSignal G-nose-style body kitted drift machine gets driven hard. It also serves as a comfortable cruiser and has a full alcantara dash, also supplied by CarbonSignal.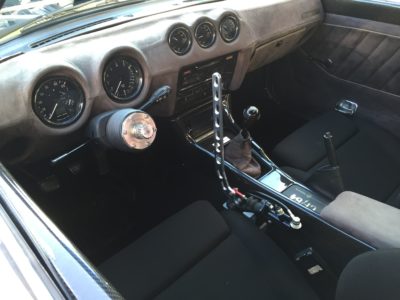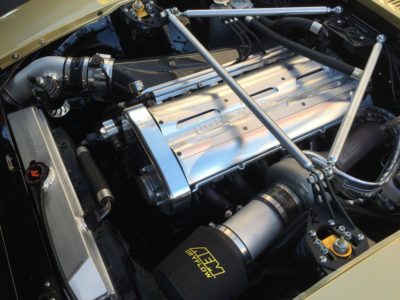 Speaking of CarbonSignal, they also had the Fast Passion Auto-built "KarumaZ" on display in the Main Hall. This S30 wears CS' bespoke body kit highlighted by a unique front bumper with cues from the newest NISMO 370z.  It also sported a ragtop sunroof…reminded us of the 80's!  RB26DETT power underhood with a single-turbo backs up its aggressive looks: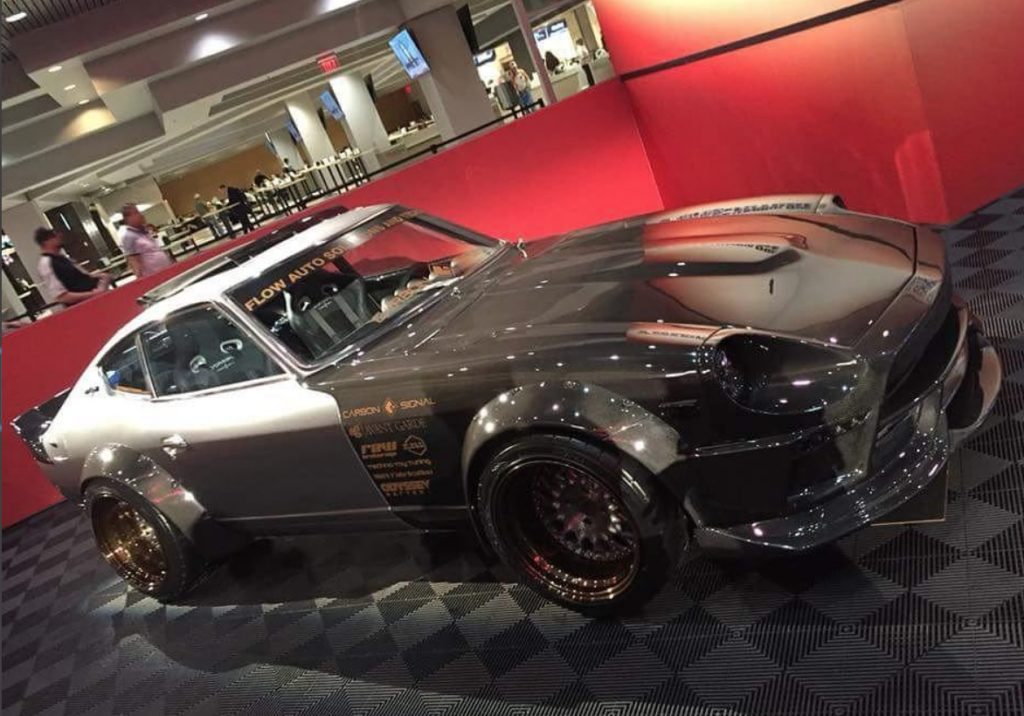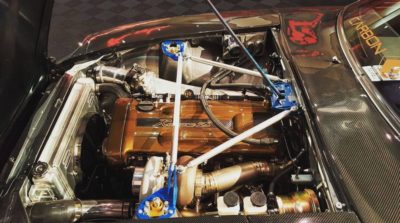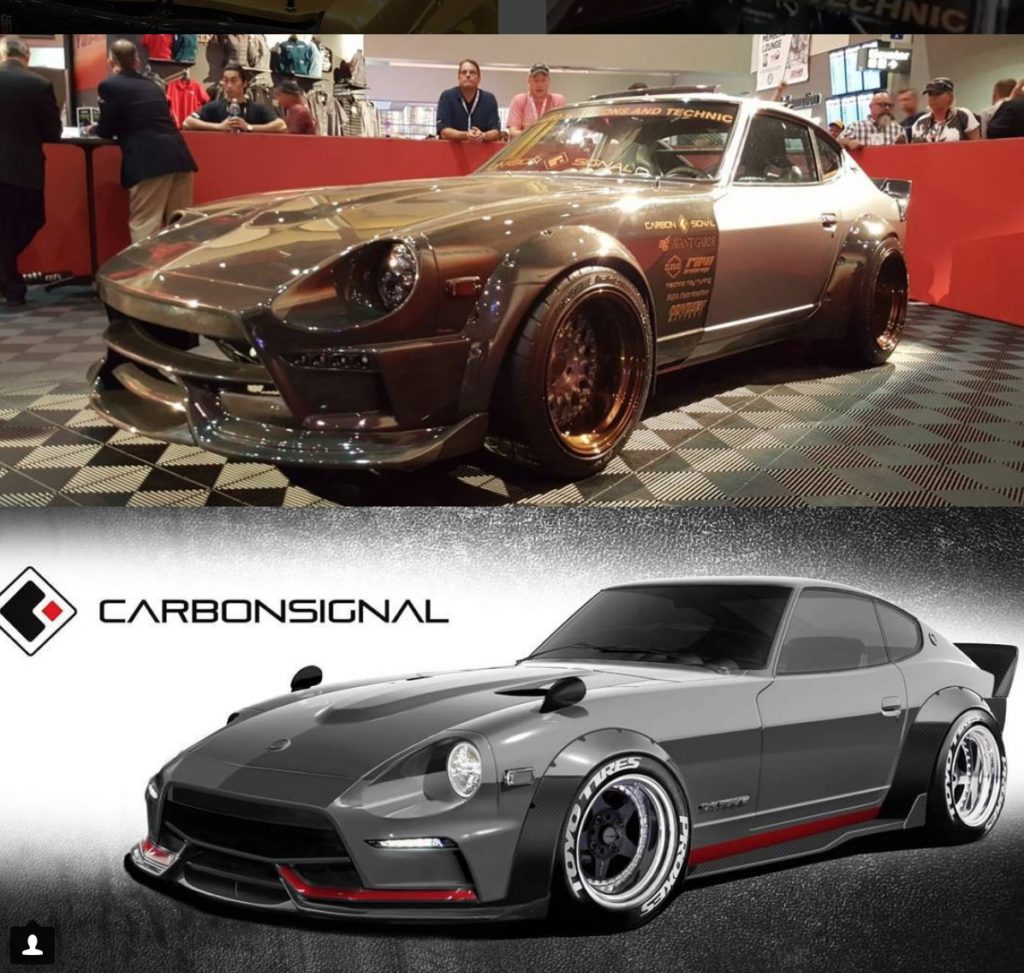 I was excited to find Jack Markidian's Series 1 S30 at the Vogtland booth. I had the pleasure of driving with him
on the Touge California 2016. He's set the car up for track duty and it makes all the right noises with a triple-Mikuni'd L30 stroker.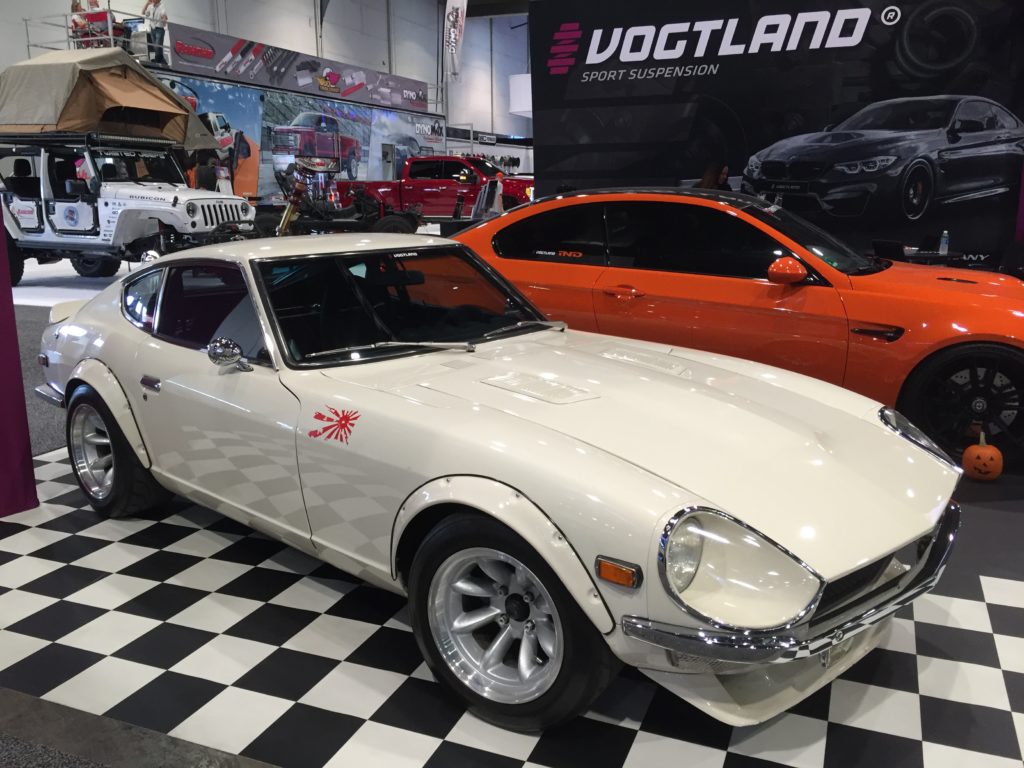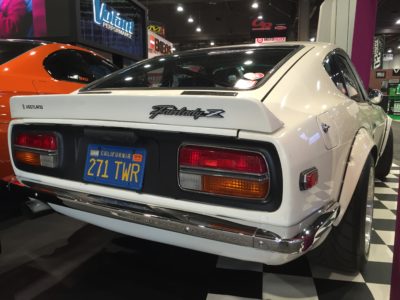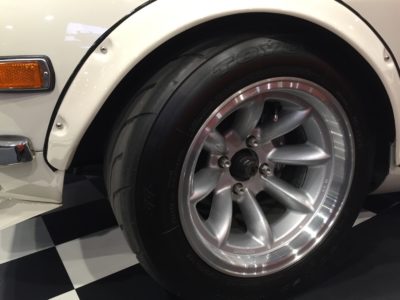 Another JCCS veteran, we spotted Saul Valencia's 1972 Datsun 240Z outside.  Outfitted with a custom wide body kit and painted in candy orange, it just barely calls attention away from the insanley turbocharged LS V8 drivetrain. The interior was reupholstered in custom suede and leather before SOS Customz fabricated a custom roll cage and dash tinwork.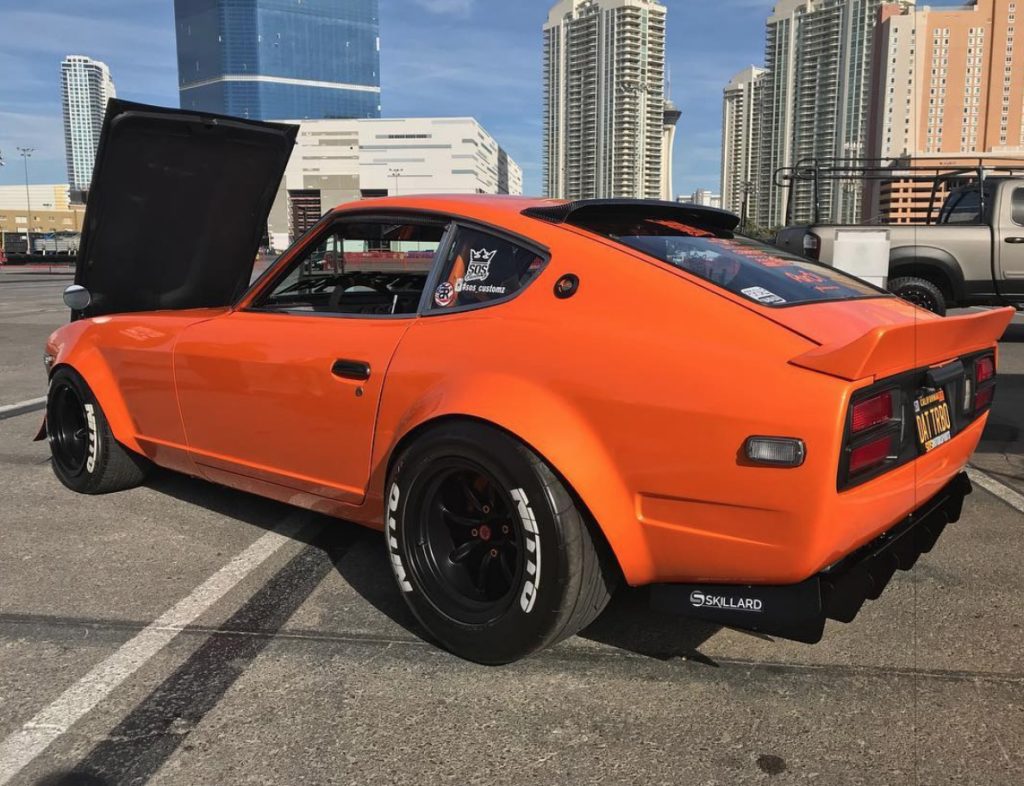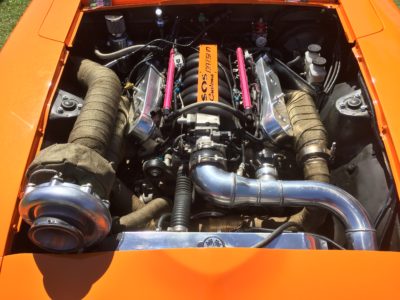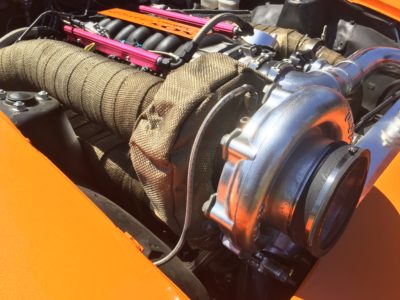 We found this S30 in the ROTA Wheels booth looking sharp with a nice paint scheme. The BRE-style twin megaphone exit pipes must sound nice behind the RB26DETT filling the engine bay!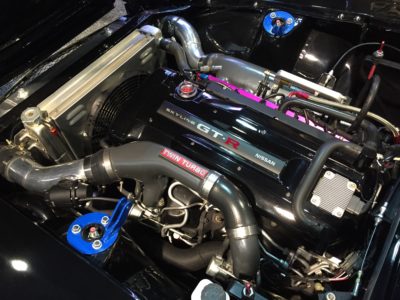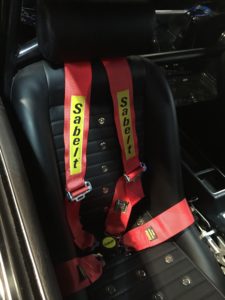 Our final S30 Z spotting was the infamous "ROTSUN" from the TV show Roadkill.  This "project car" had a Chevy 4.3L V6 and now has a  Ford 5.0 L V8 from a Fox Mustang with a Power Stroke diesel turbocharger. The interior was, well, ratty. Thanks Sean Garner for the photo!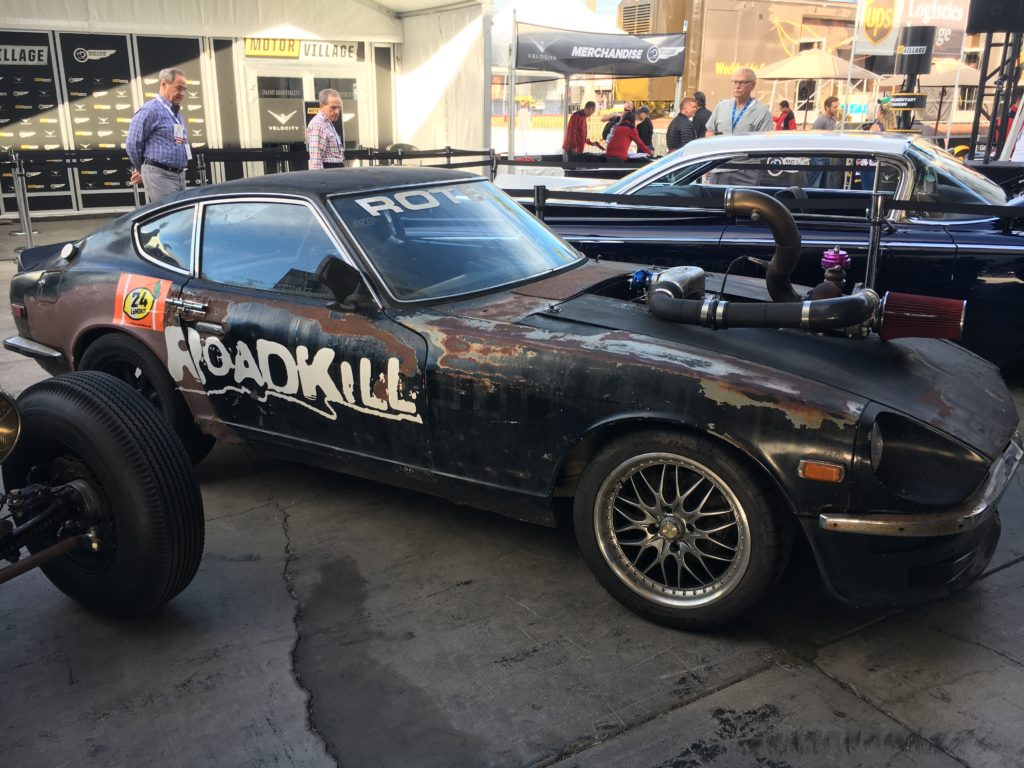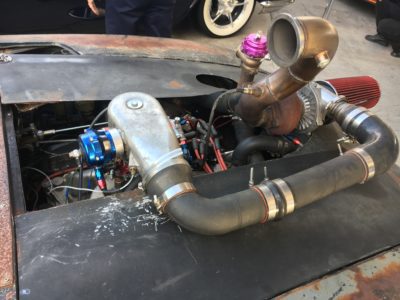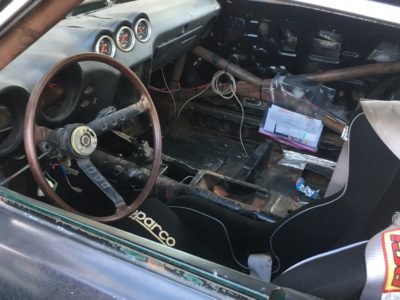 Datsun Trucks!
Pro BMX-racer Coco Zurita's drift project truck wore a bare metal finish and RB25DET drivetrain under a heavily massaged chassis: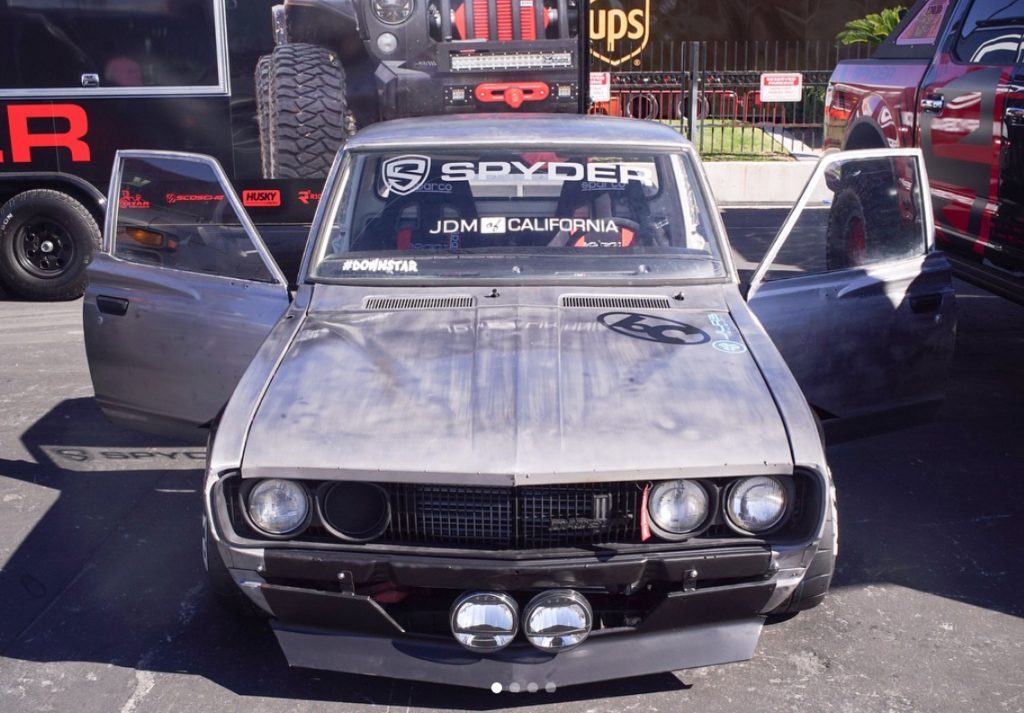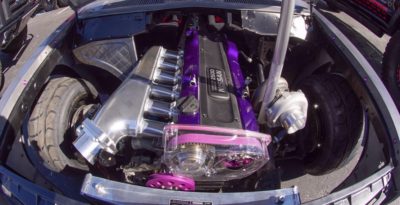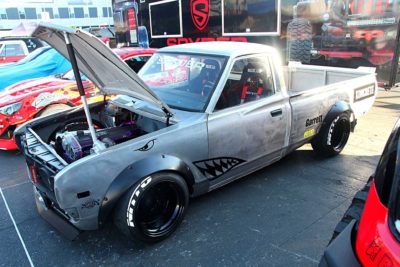 In the Toyo Tread pass there was Barramundi Design's 620. Wearing their bespoke "Dorado" wheels with perfectly-sized sidewalls this truck was on bagged suspension to fill out the Rocketbunny fender flare kit. Neat sounds must emanate from the ITB'd NA SR20.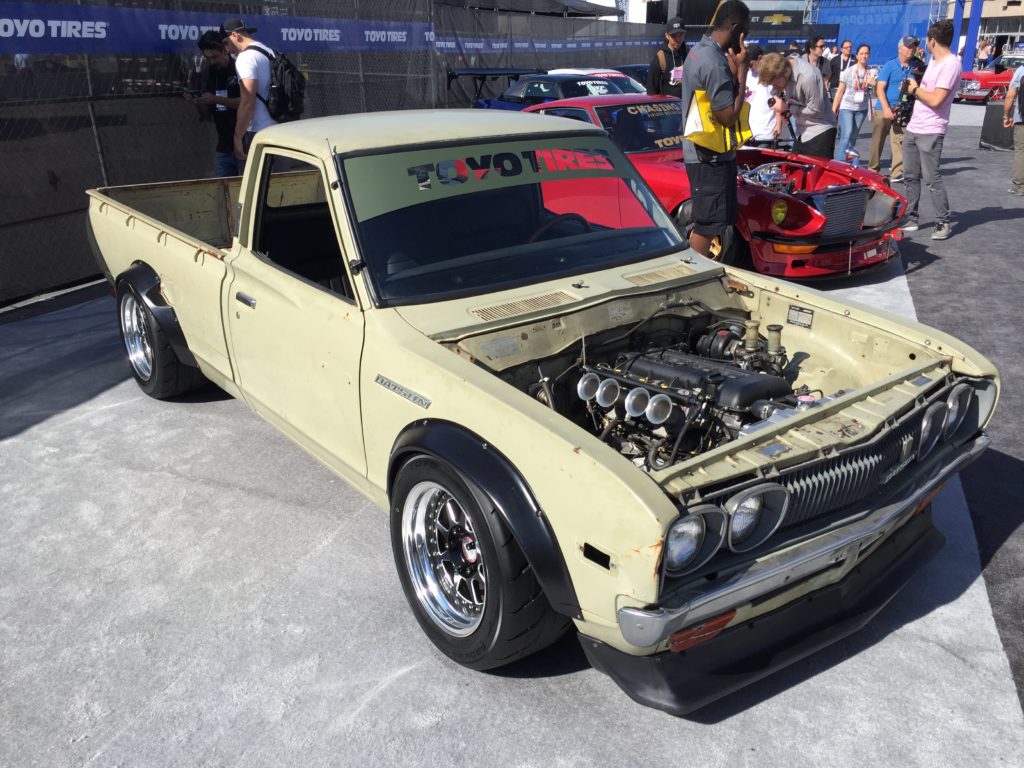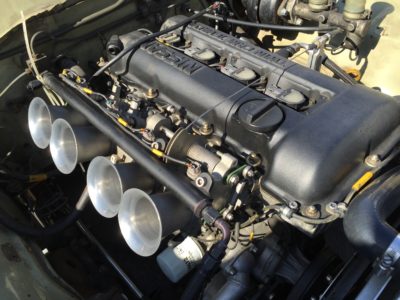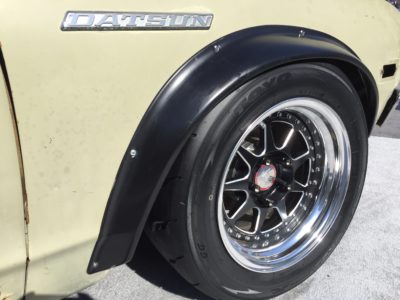 Our final vintage Datsun/Nissan finds included these two Skylines. Joel Tan's 1972 Nissan Skyline might look familiar to you as it has been shown at JCCS. The neat WORKS-inspired livery went perfectly with the Star Sharks and XR-4s on either side of the car.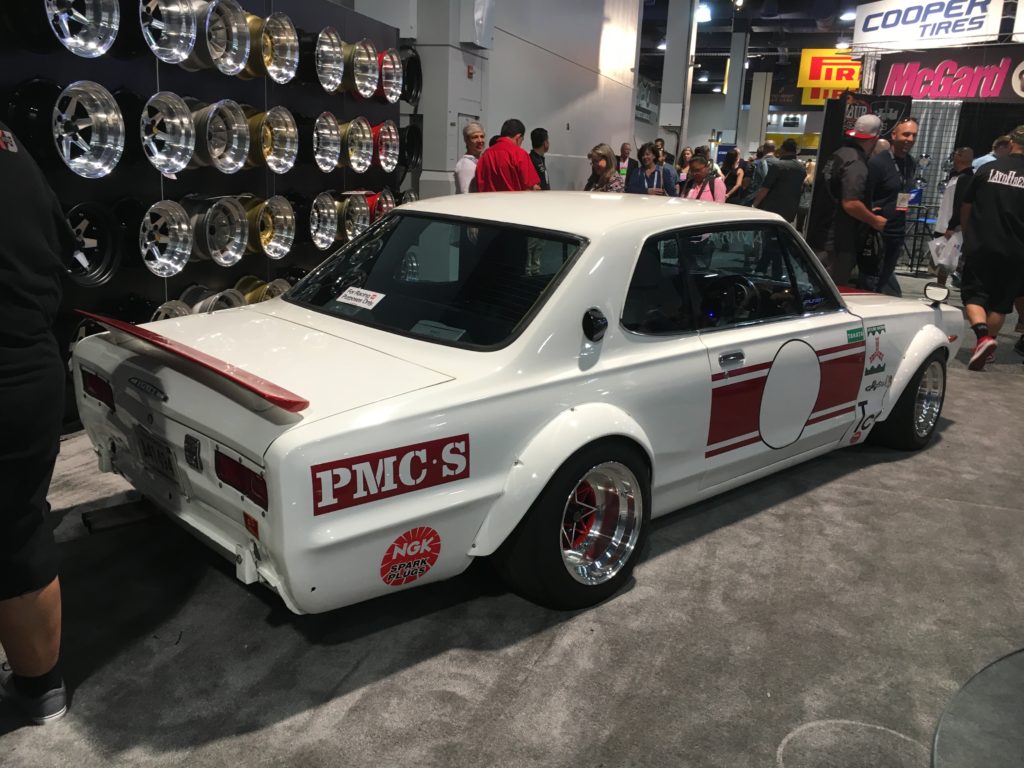 Jay Kho's 1983 Nissan Skyline was looking great in the Enkei wheels booth. The gold RPF1s looked surprisingly good with the decidedly 80's lines of the DR30.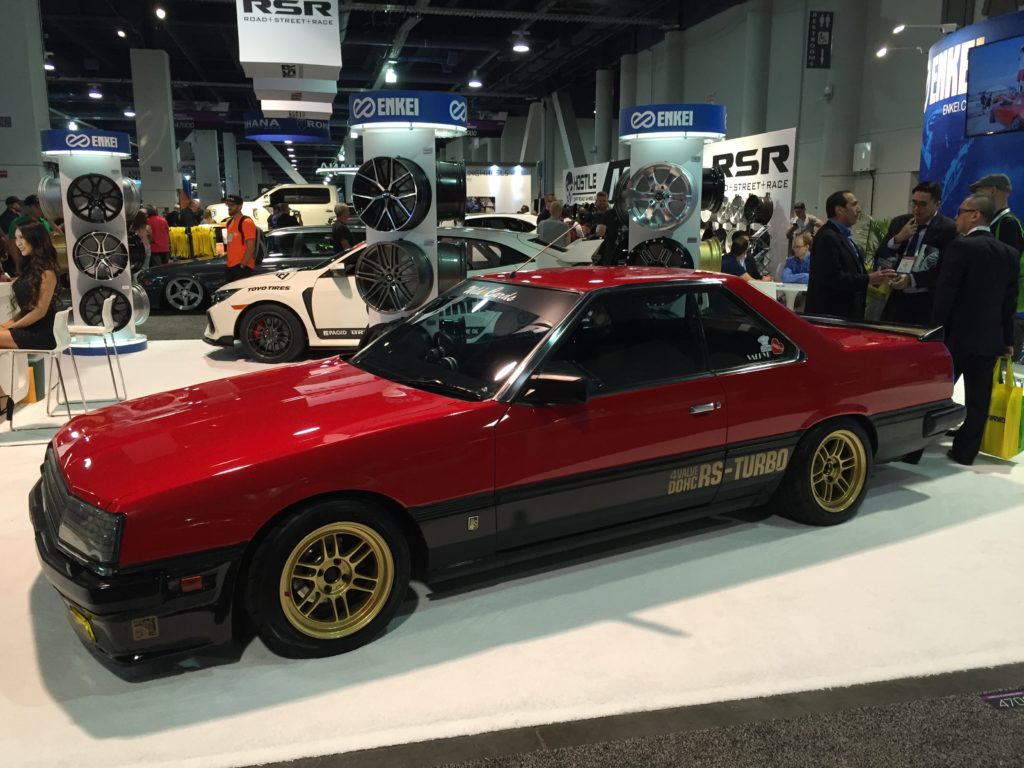 Wow! That was all 16 vintage Datsuns/Nissans we could find. In one day. Did we miss any? Let us know!
OS Giken
We couldn't wait to see our friends at the OS Giken booth, and they did not disappoint. There in all its chain-driven glory stood before us the fabled TC16-C1! We will have a full story on this cross-flow, twin-cam cylinder head made for your 4-cylinder L-series engine.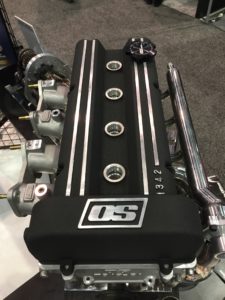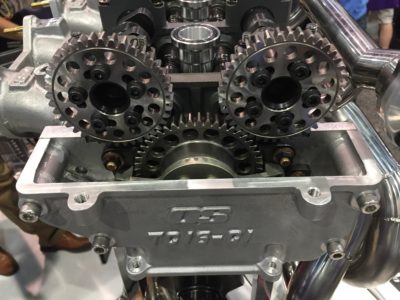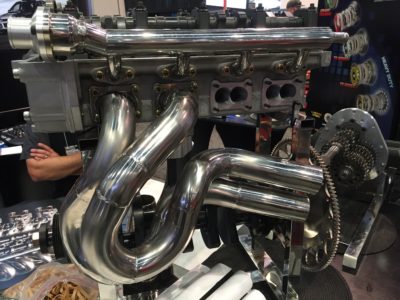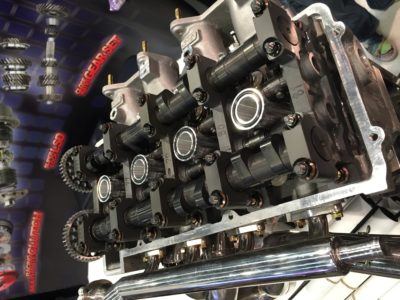 Late model Nissans
With the old school Datsuns under our belt we scanned the convention halls for newer Nissans. Here were a few notables:
This S15 stopped me instantly. In the Fortune Auto booth sat this clean, period modified beauty.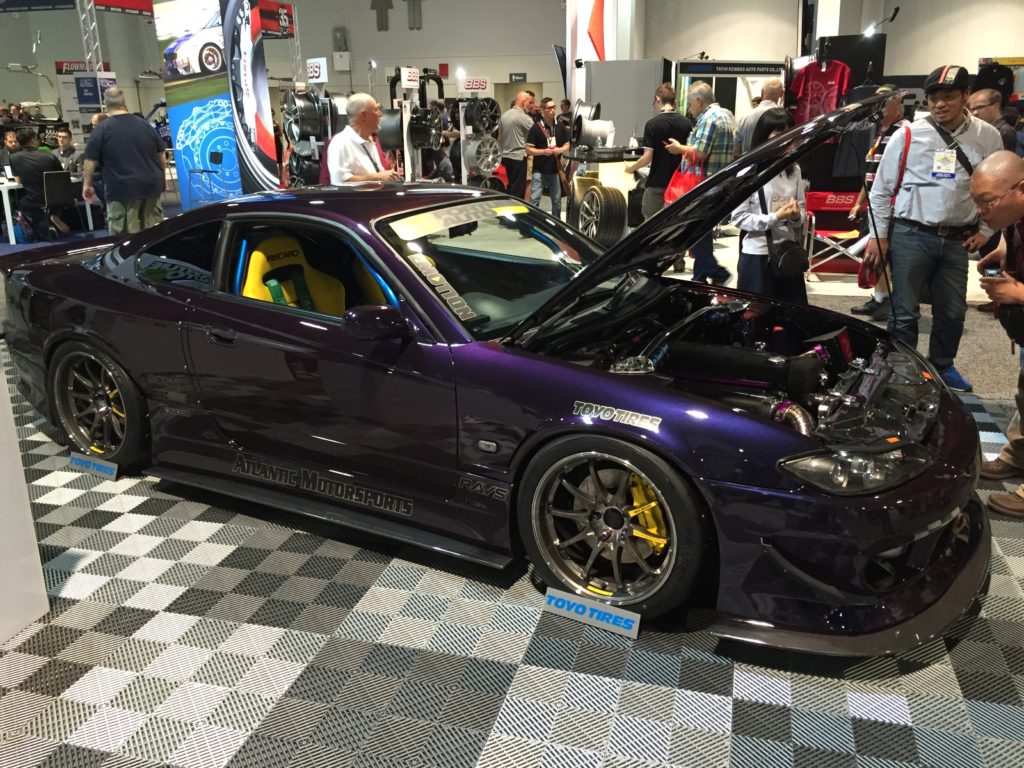 Built by Atlantic Motrosports, this Silvia had a 600hp RB26, VOLK CE28N wheels and the brightest Recaro seats I have ever seen!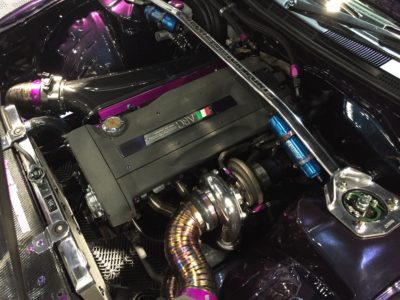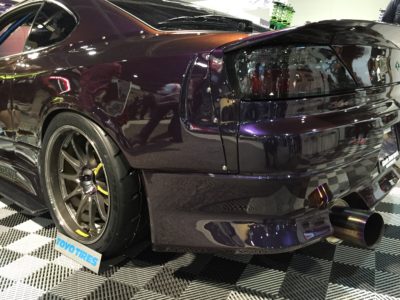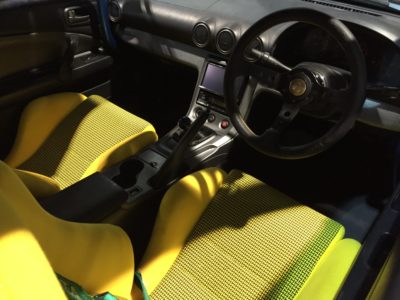 So many R35 GT-Rs. A familiar R35 setup for competition in Ultimate Street Car Challenge: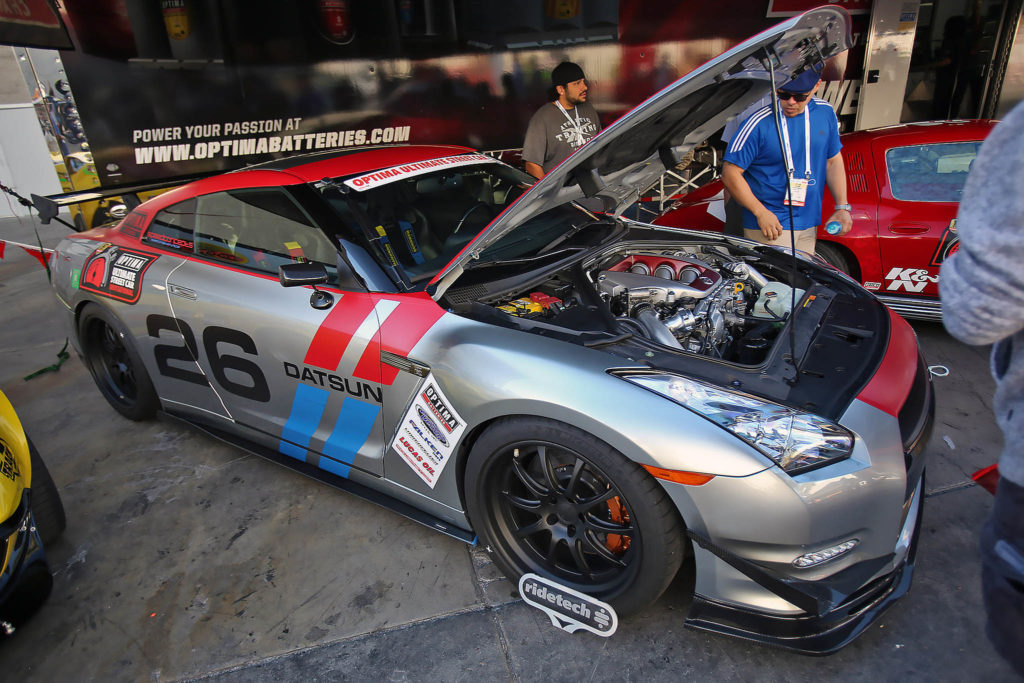 Oh, the blasphemy! An LSX powered GTR: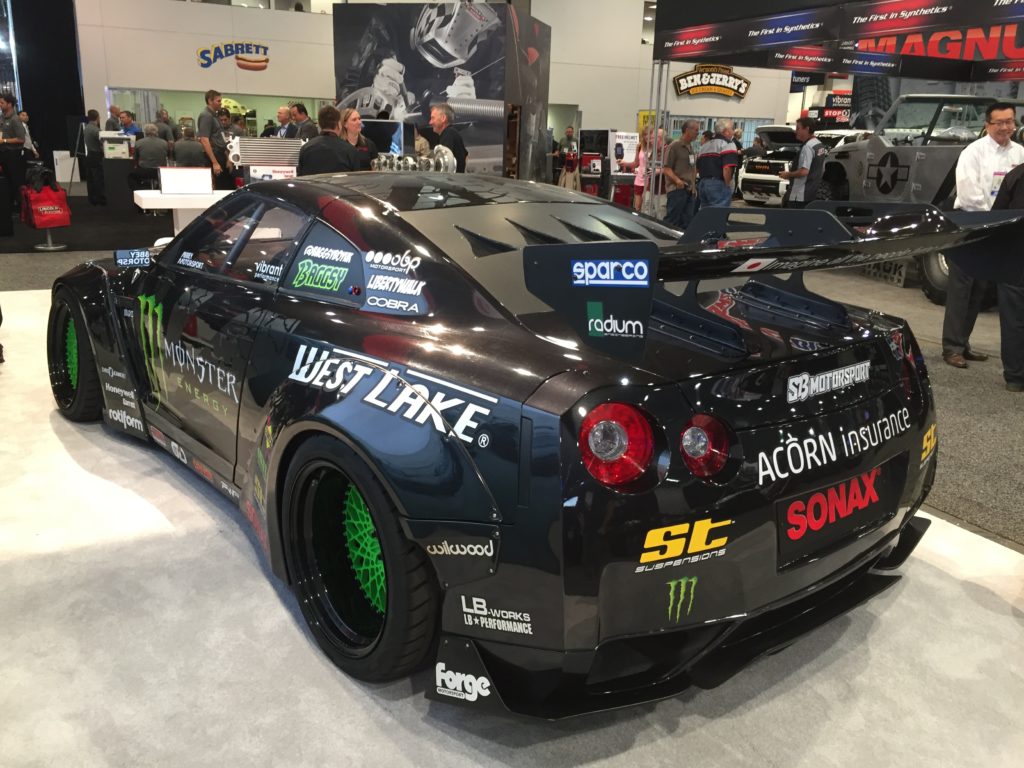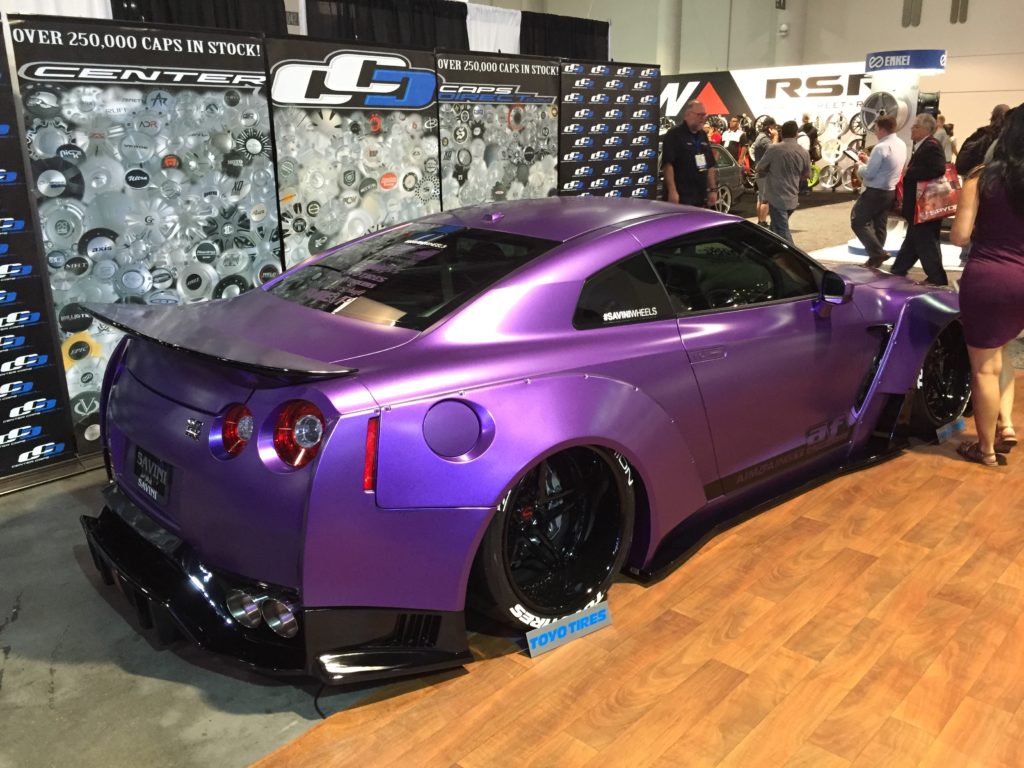 Two R32 GT-Rs. This one was a carbon fiber-frenzy!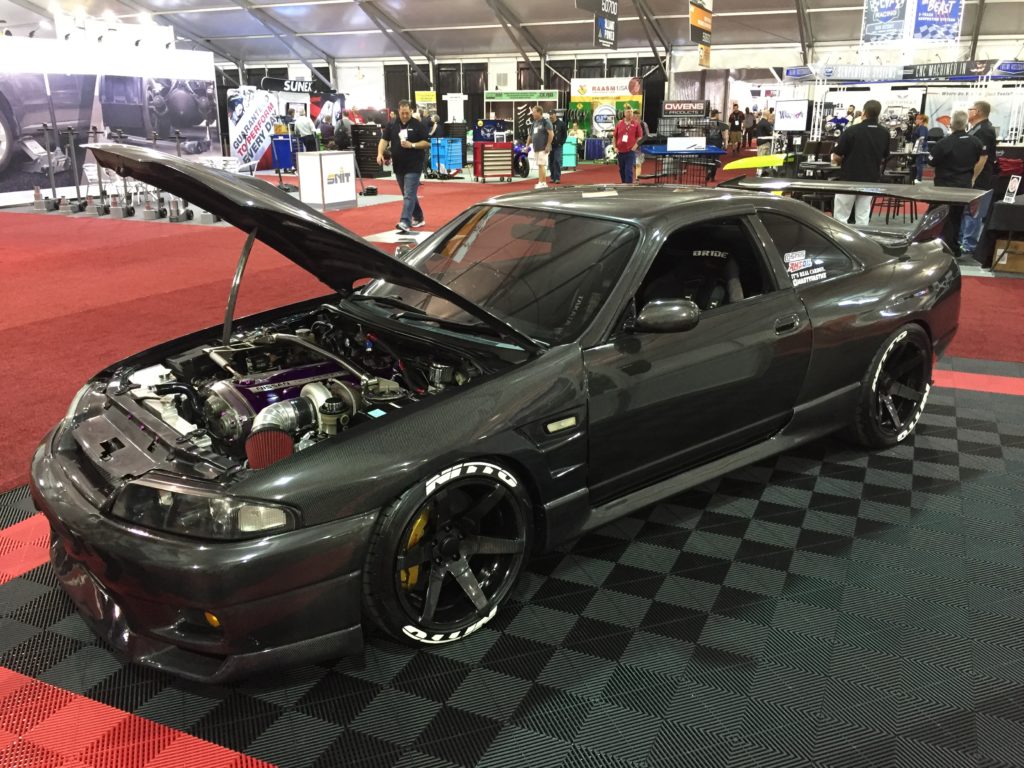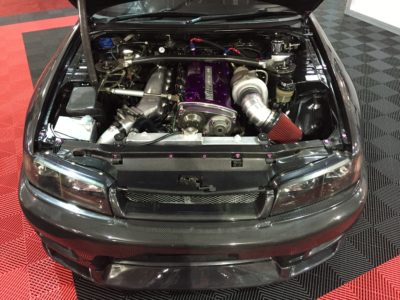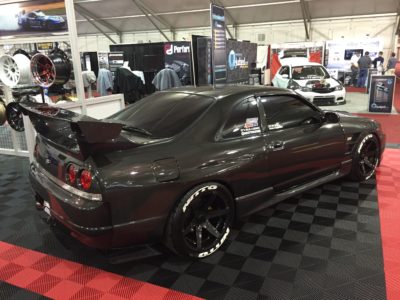 R32 outside sporting a Pandem widebody kit: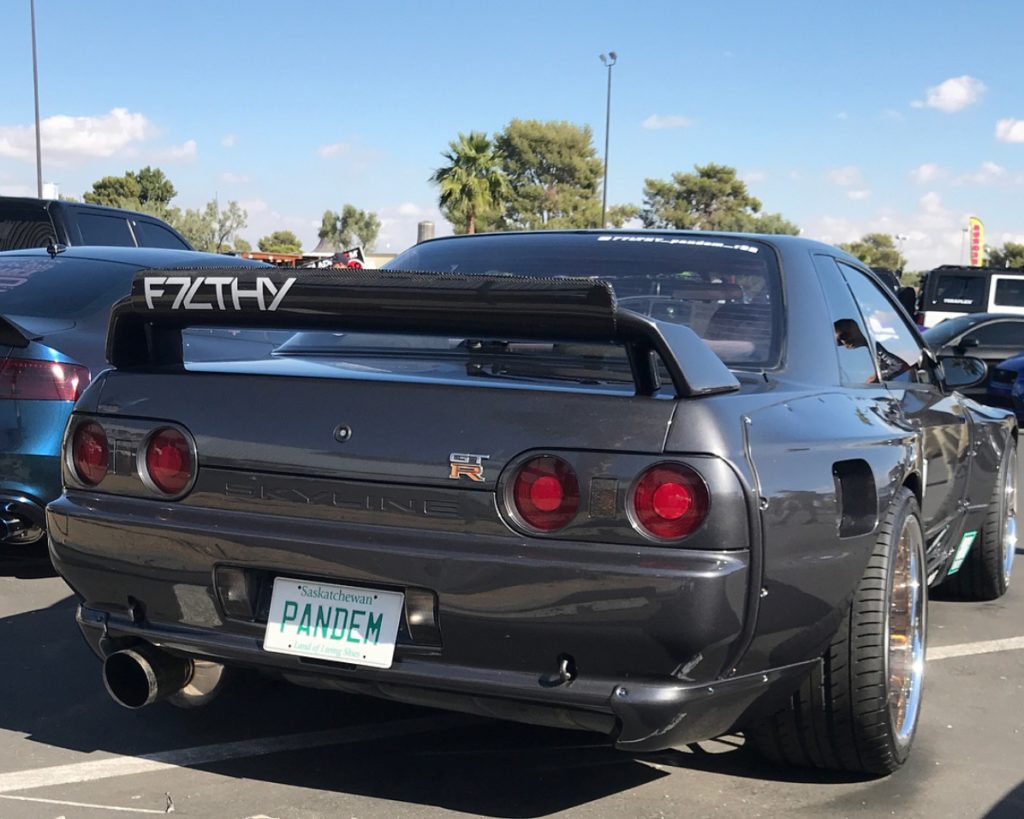 350z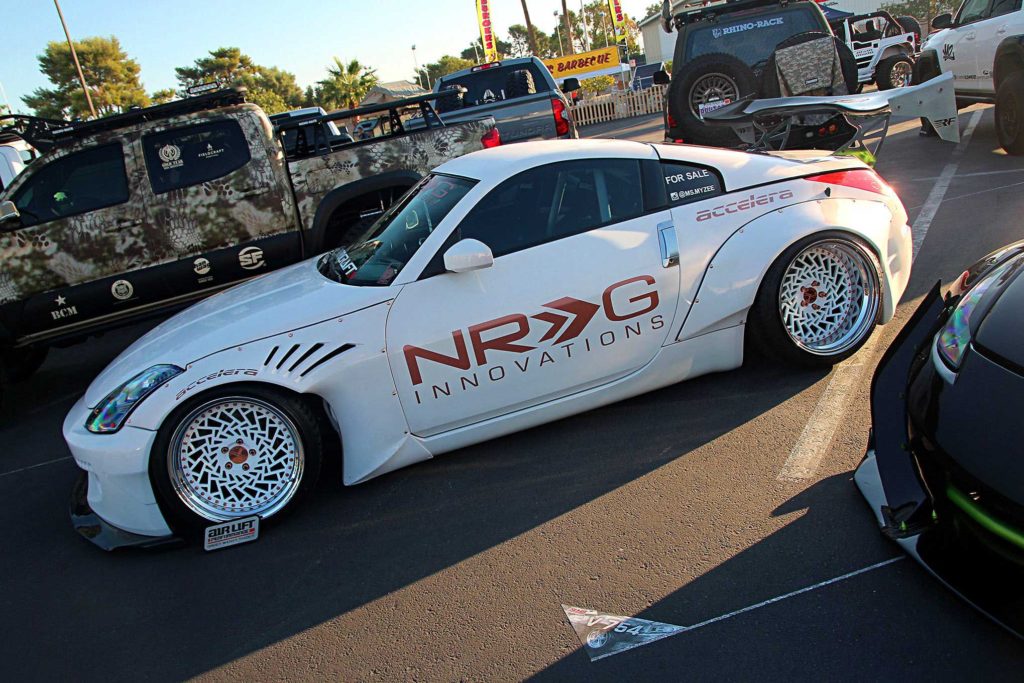 370z kitted and sitting on massive WORK VS-X wheels: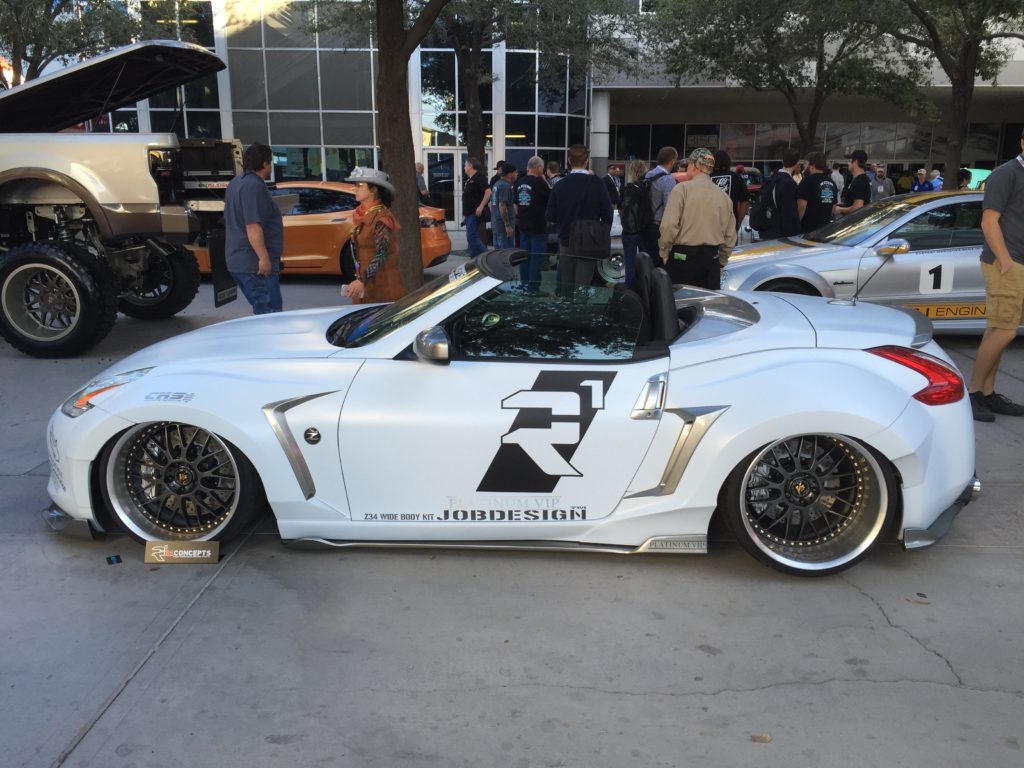 Abo-san's R32 drift sedan at the Zestino tires booth: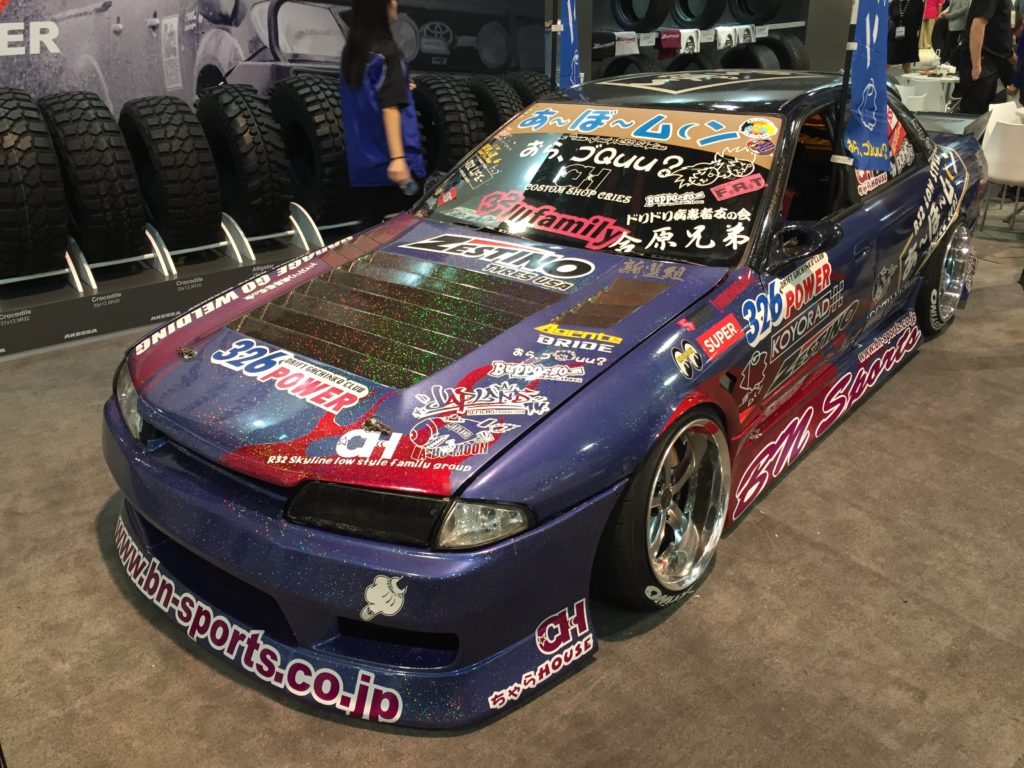 Rob "Chairslayer" Parsons S13. Find out how he drifts with just his hands HERE.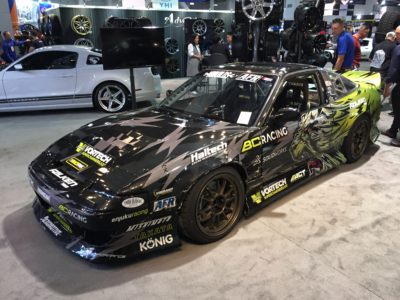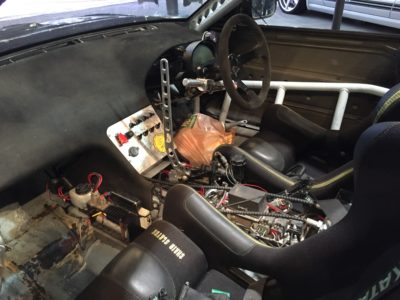 The BMW E9 Widebody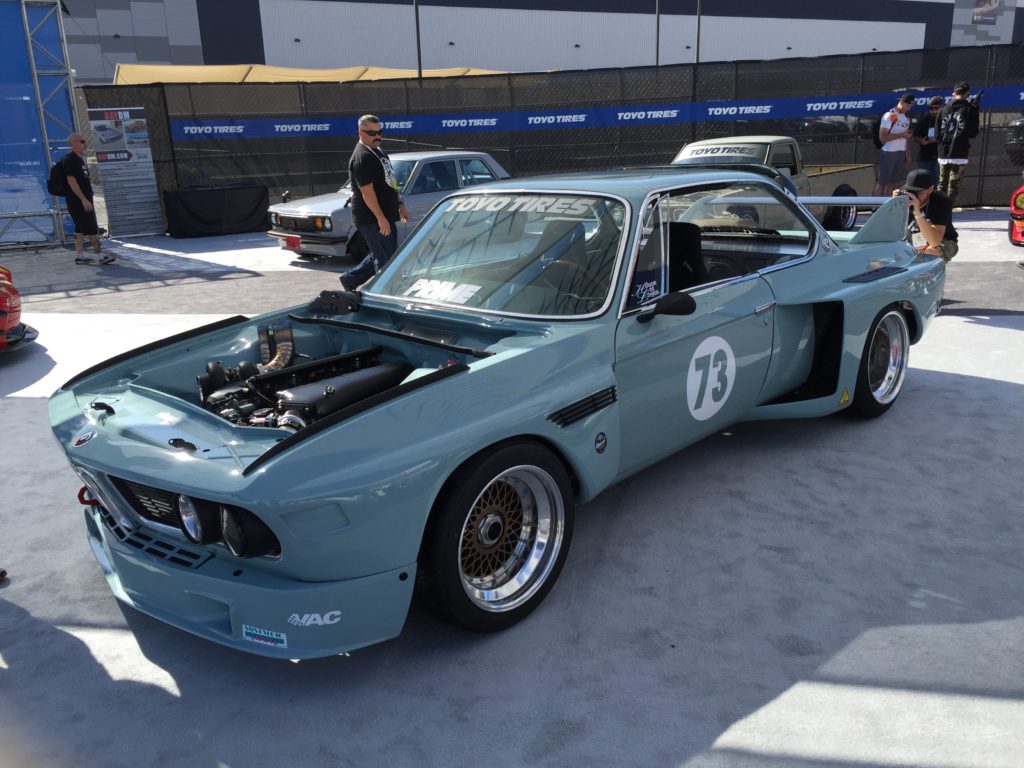 Ok this is not a Nissan or a Datsun, but the builder is fellow Datsun Roadster owner Willie Gutierrez!  He took a classic E9 chassis and built a badass CSL-inspired hot rod with a full turbocharged S52 drivetrain. Note the authentic center-lock BBS wheels! Willie won the Grant Turismo award for "Best European Import"!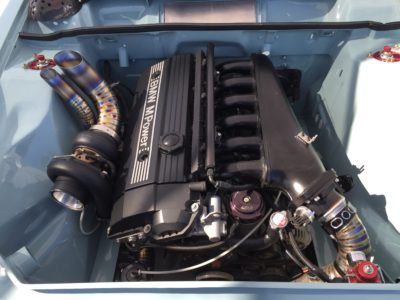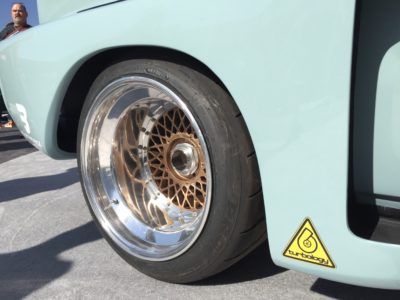 Our Favorite American Cars
Robert Downey Jr.'s  1970 Ford Mustang Boss 302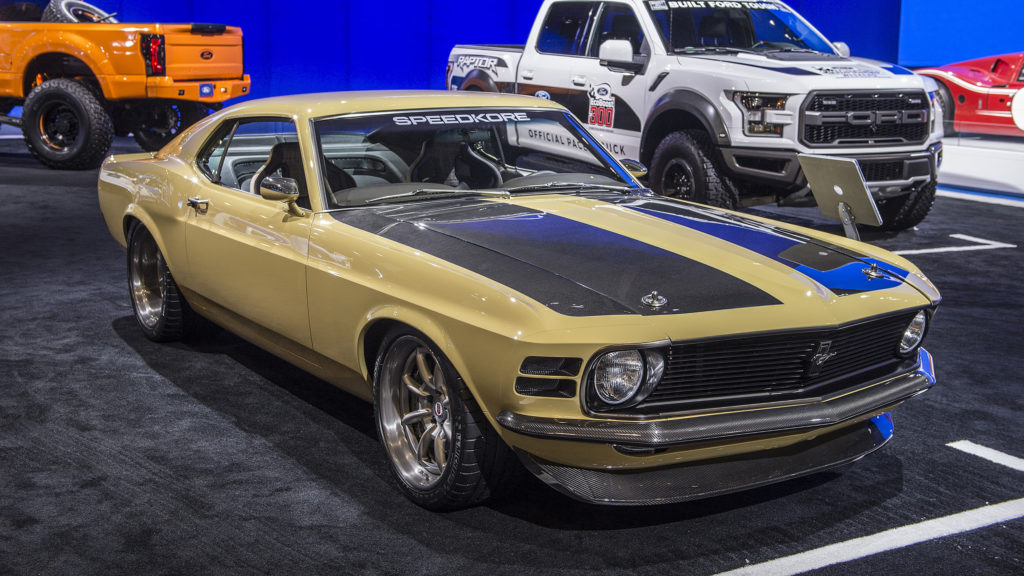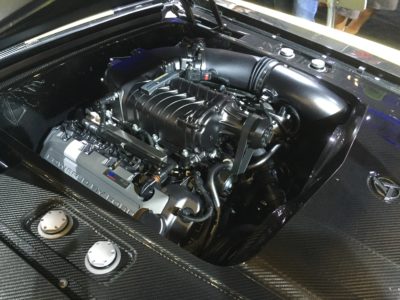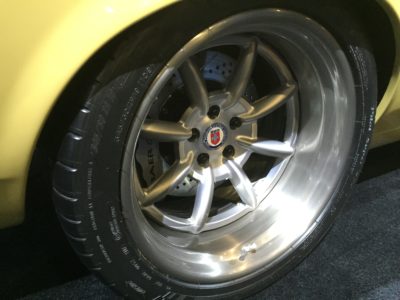 We LOVED this SpeedKore-built Boss Mustang sitting front and center in the gigantic Ford booth. It ticked all the boxes for us: Ford Performance Aluminator 5.0-liter V-8 with a Stage 2 Ford Performance/Roush supercharger, Detroit Speed chassis and what we think are the next Watanabe RS-8 wheels, offered by HRE!
Jesse James's 1964 Dodge Polara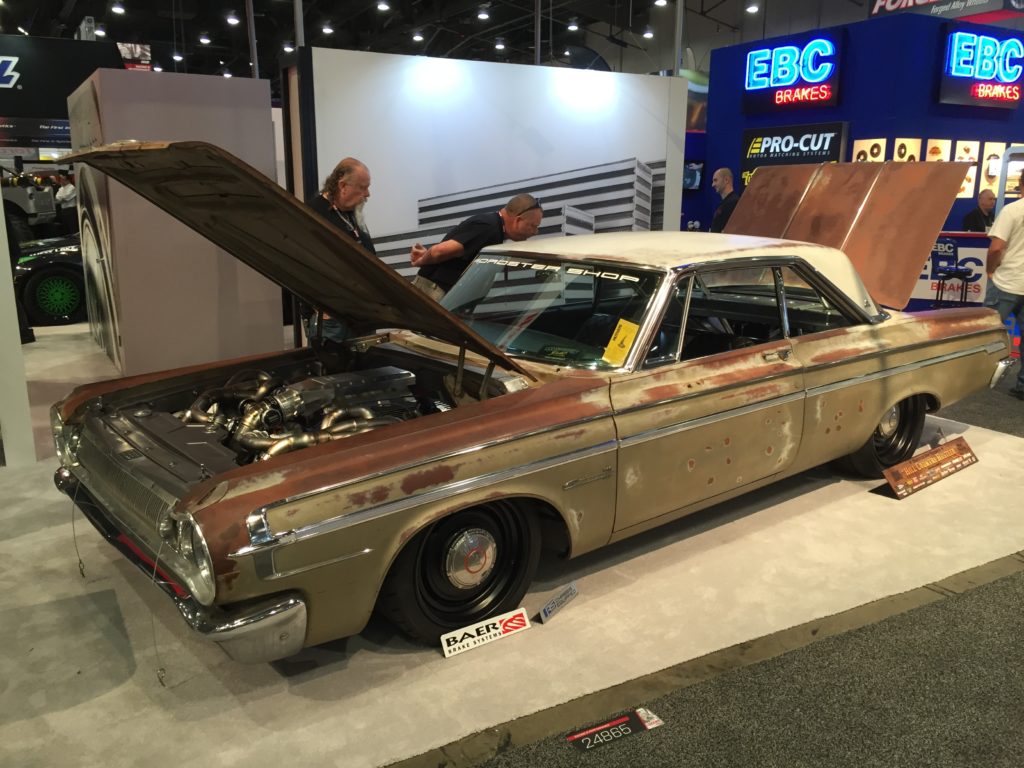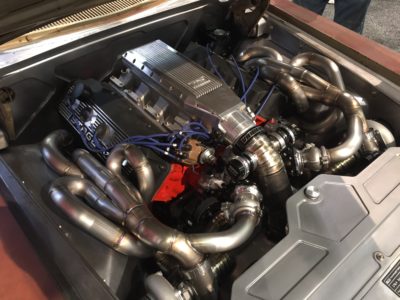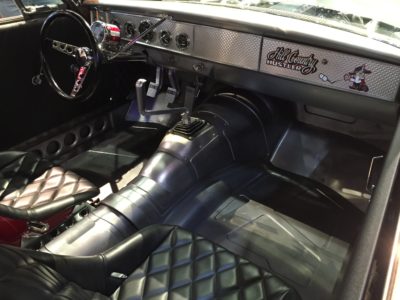 The Roadster Shop built this '64 Polara for famous motorcycle builder Jesse James. Power come from a 426ci Wegner Motorsports-built Hemi, with a custom intake manifold and titanium turbo manifold, connected to twin Honeywell Garrett GTX3582R turbochargers for 1500hp! A complete, bespoke interior oozes style and fabrication skills.
Big Fish Garage C10 JIMMY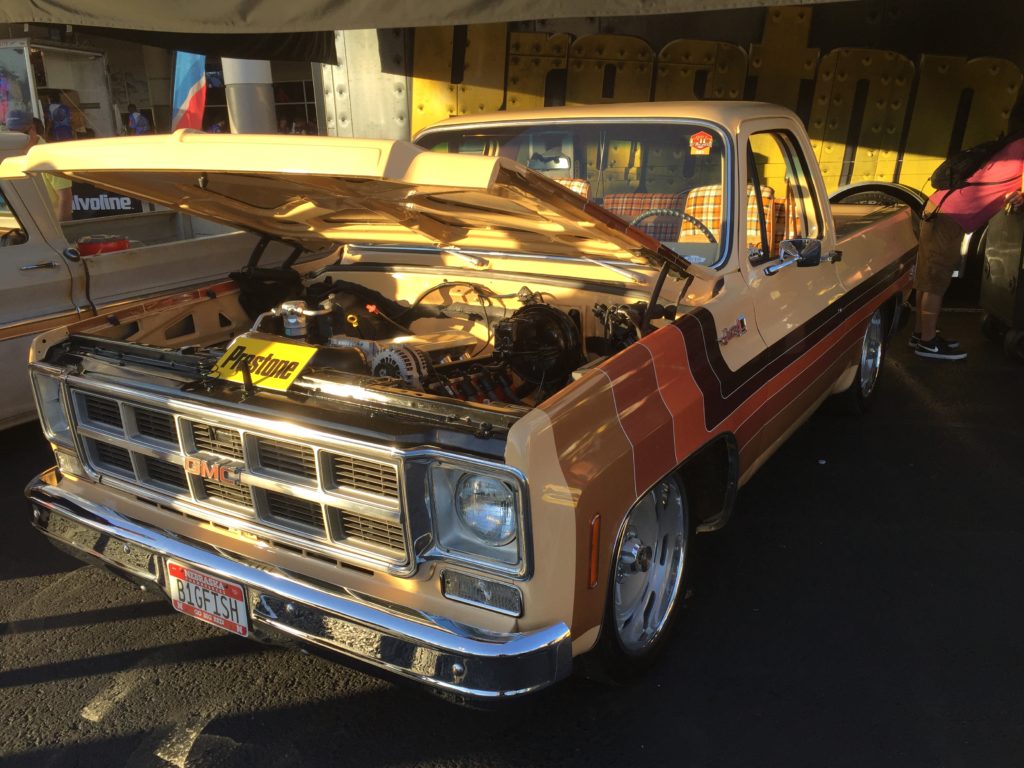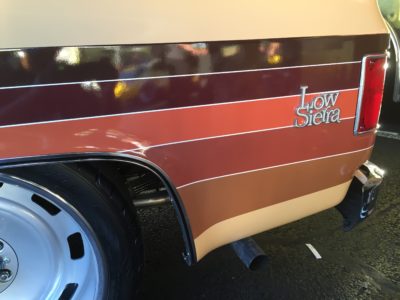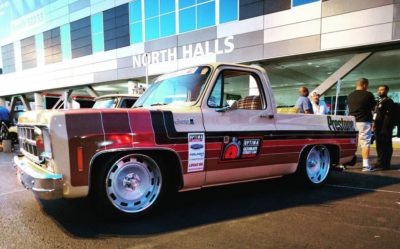 This stubby GMC truck was actually participating in the Ultimate Street Car Challenge! It was rad from the oversized rallye-style wheels to the exterior stripes and vintage interior…"Low Sierra" made me double take.
More American muscle: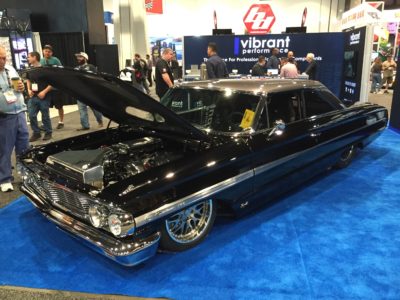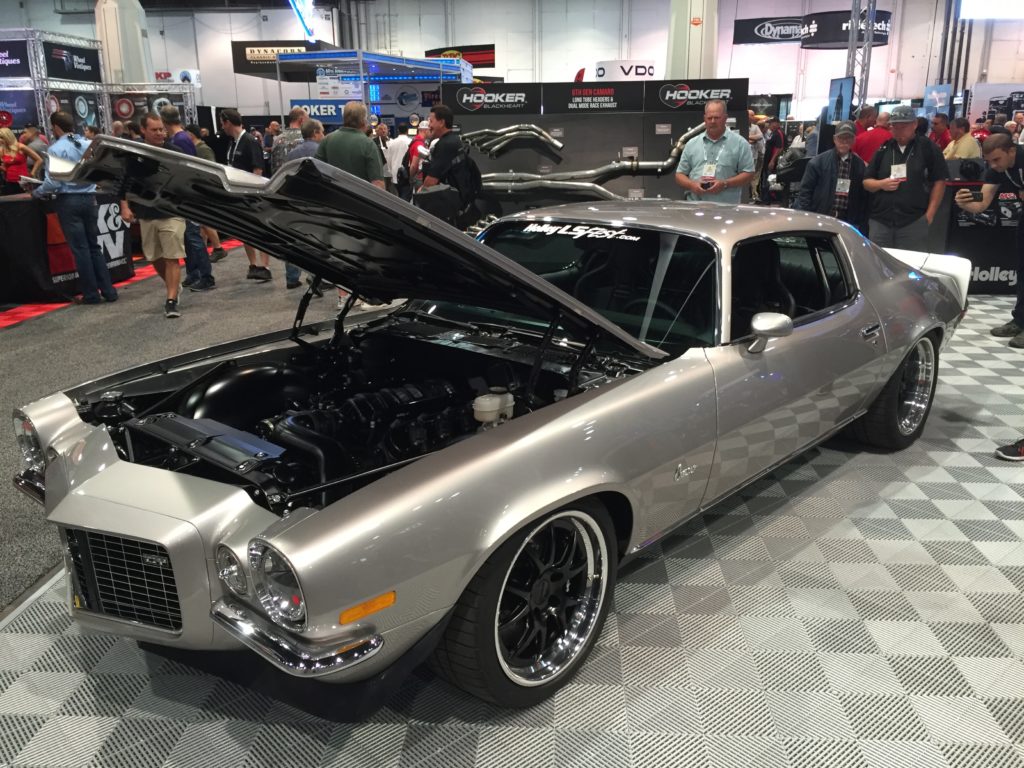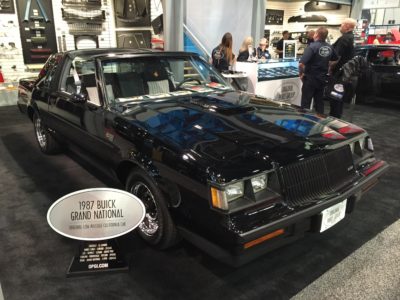 Ford put on yet another spectacular display. Headlining was the new Ford GT alongside the original LeMans-winning car. Sadly, no Nissan booth to speak of.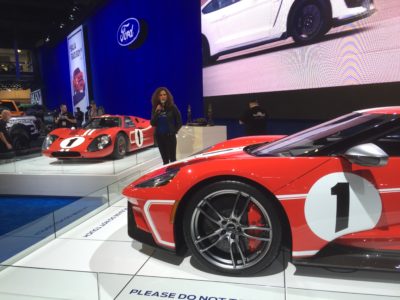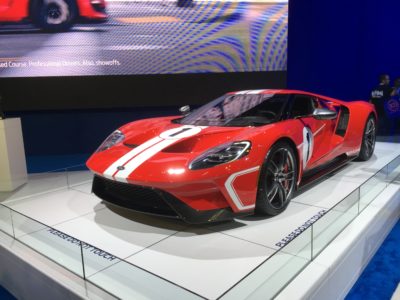 The Porsche Paradox
Three heavy-hitters in the Porsche scene were present at SEMA. Singer, Magnus Walker, and newcomer Guntherwerks.
Singer: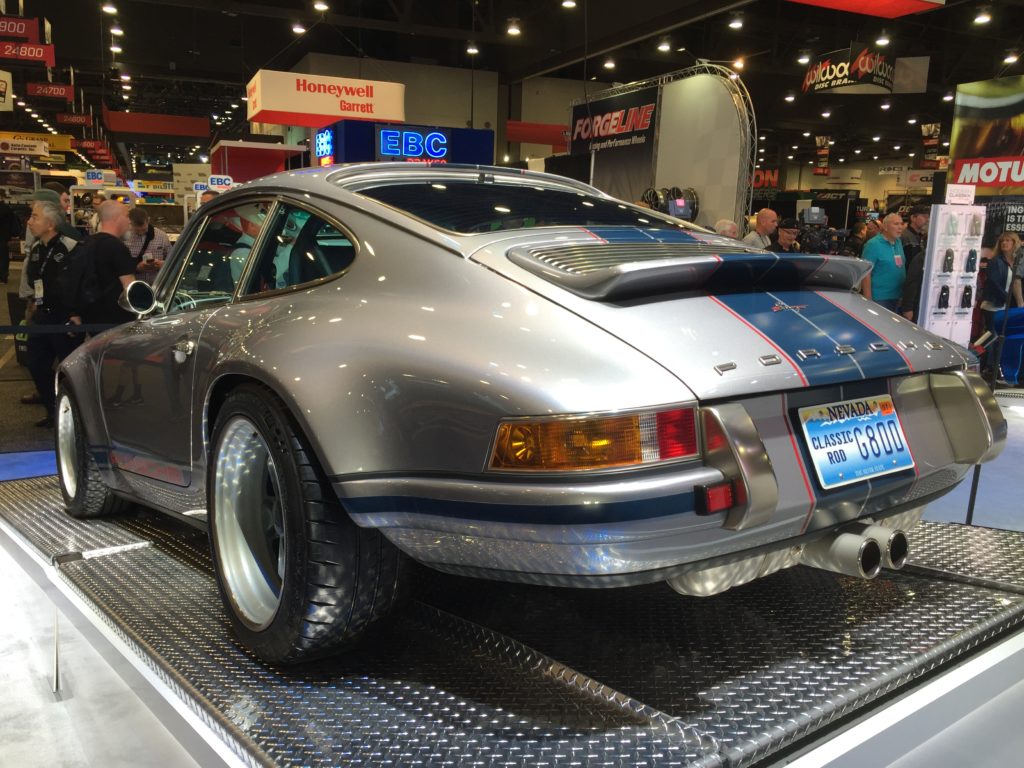 Magnus: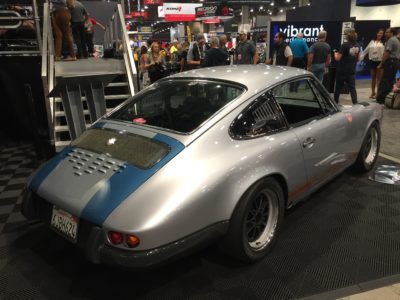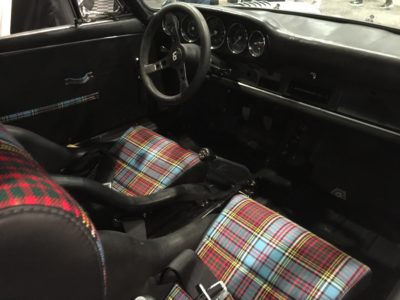 Guntherwerks magnificent 400R: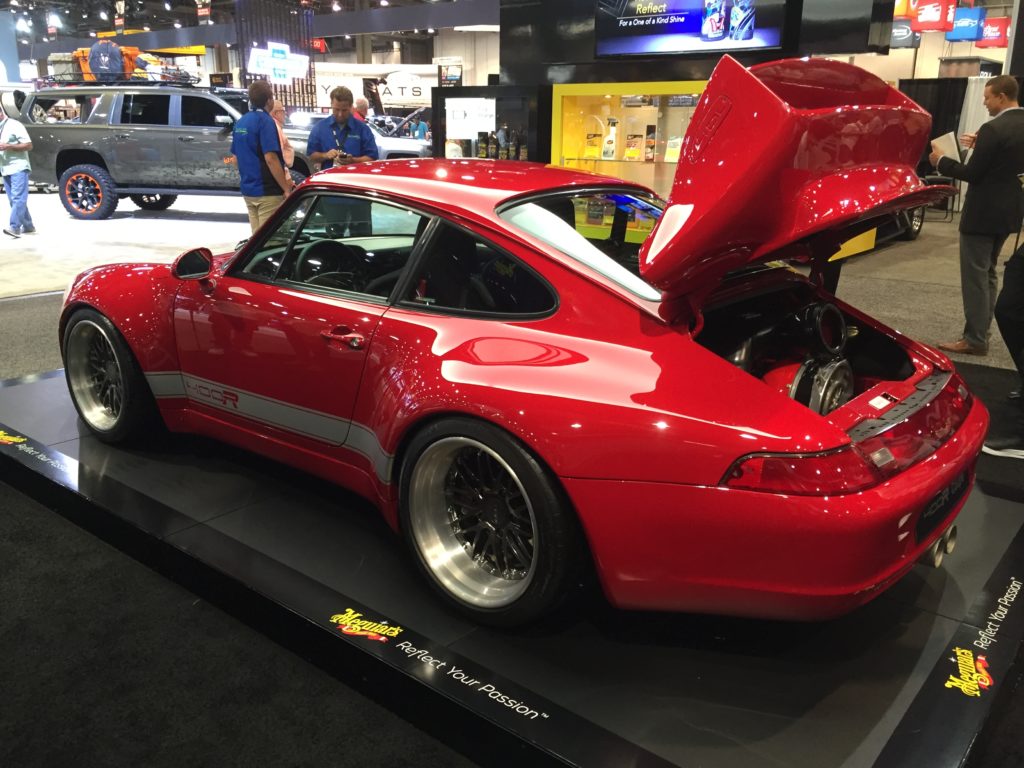 LS1 Volkswagen GTI!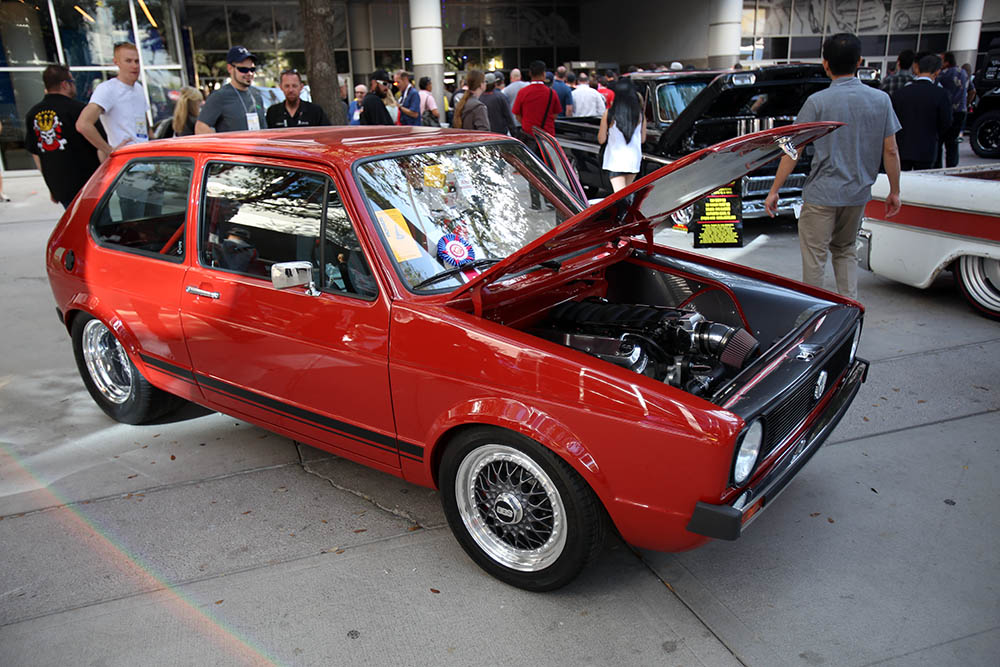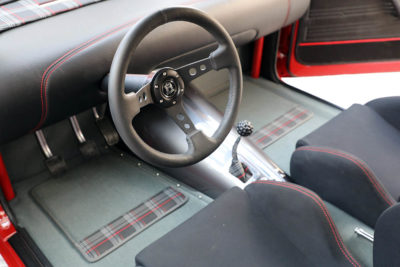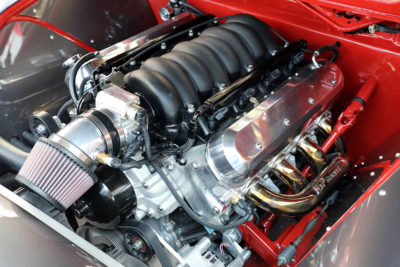 As soon as I saw the huge tires from the back of this GTI I had to know what was powering it.  Turns out it is a 6.0 truck engine with an LS3 top end. Behind the powerplant is a Muncie four-speed and a narrowed Ford 9-inch. Crazy. And very clean too!
Crazy Lifted Trucks
Yup. Every year these huge trucks swarm the outside displays of the convention center. This year was no exception: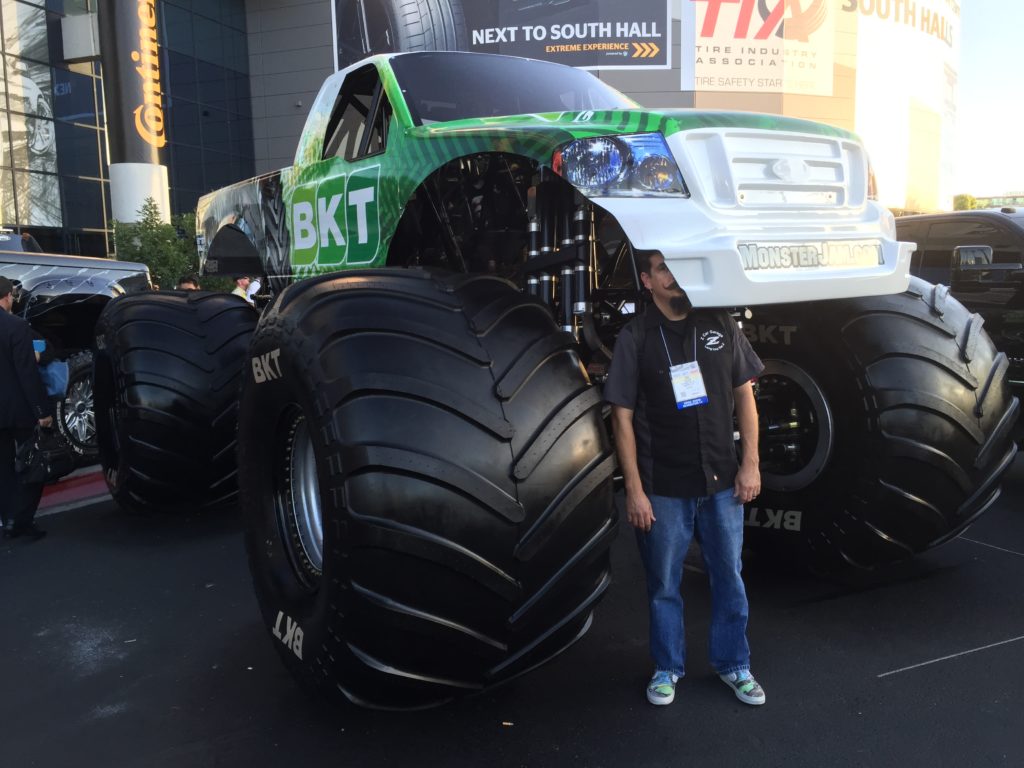 There were some impressively large rigs though, like this 1995 Peterbilt with air ride suspension, custom paint, tanks and interior. It's now called Rock Bottom.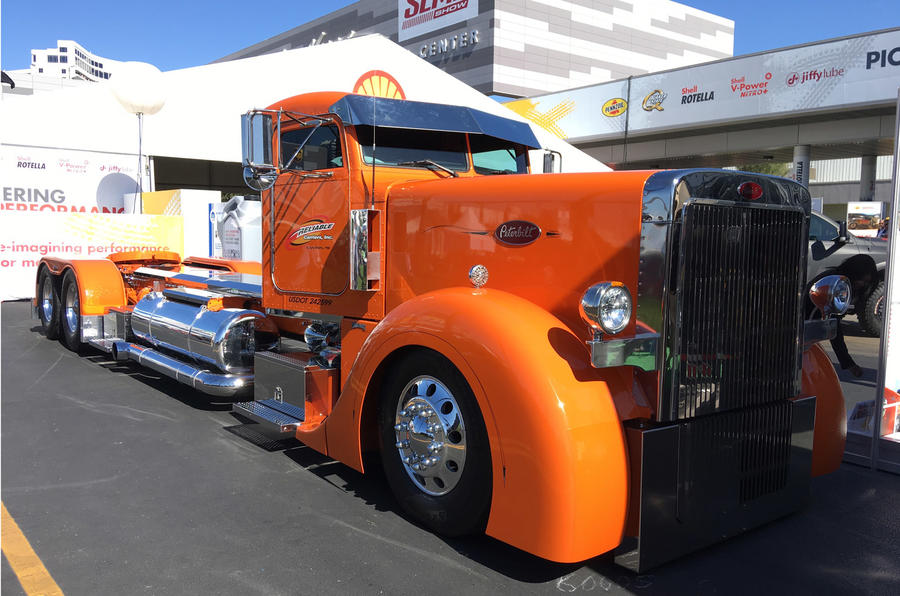 Of course, not all trucks were as flamboyant as these. SEMA even had some J-Tin trucks like these gems from the The FJ Company: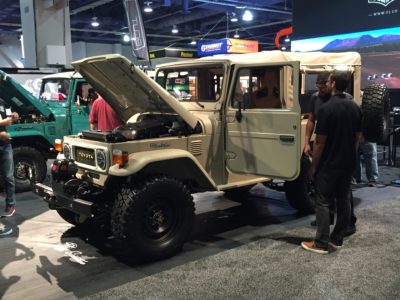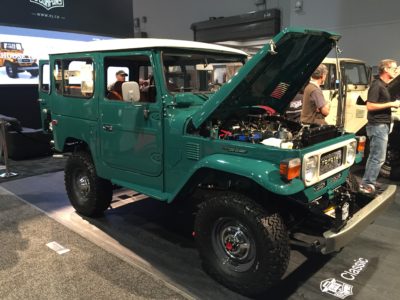 The Wild and Crazy
If I had to choose the wildest vehicle at SEMA 2017 it would be this one. The 1939 Pymouth "air-radical" pickup. The owner apparently loves cars and aeroplanes so he stuck an air-radial engine from a 1950s seaplane in it. Seems legit!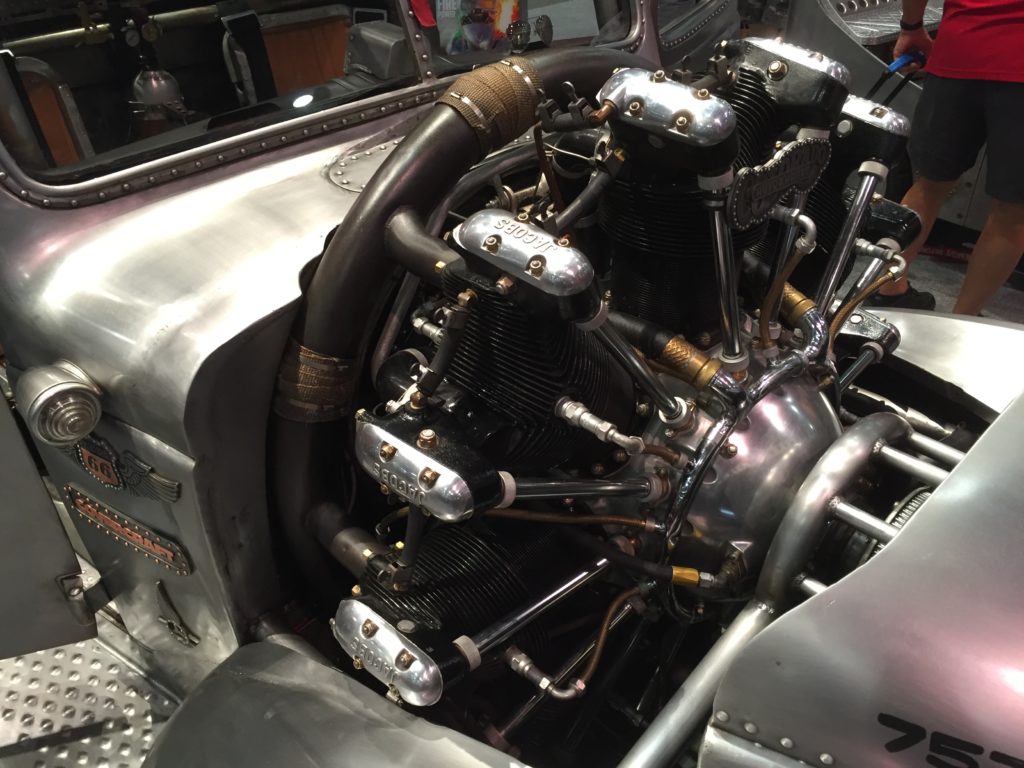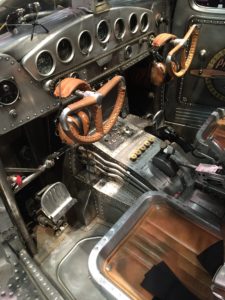 Runner Up goes to:
The mystery car, that used to be a BMW M4!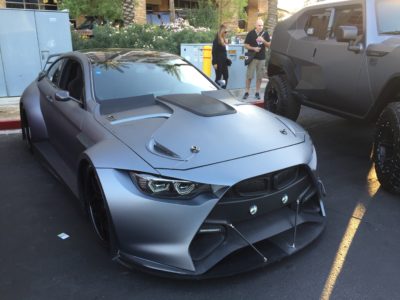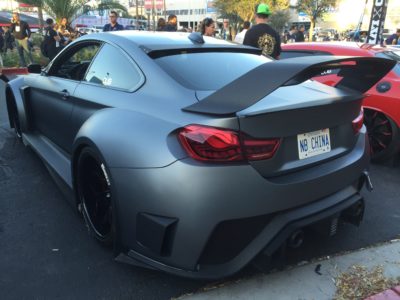 Lovely Loners
Not every SEMA car belongs to a booth or has optimal floor space for getting high foot traffic. Some of the empty hallways and connectors contain hidden gems that are worth seeing!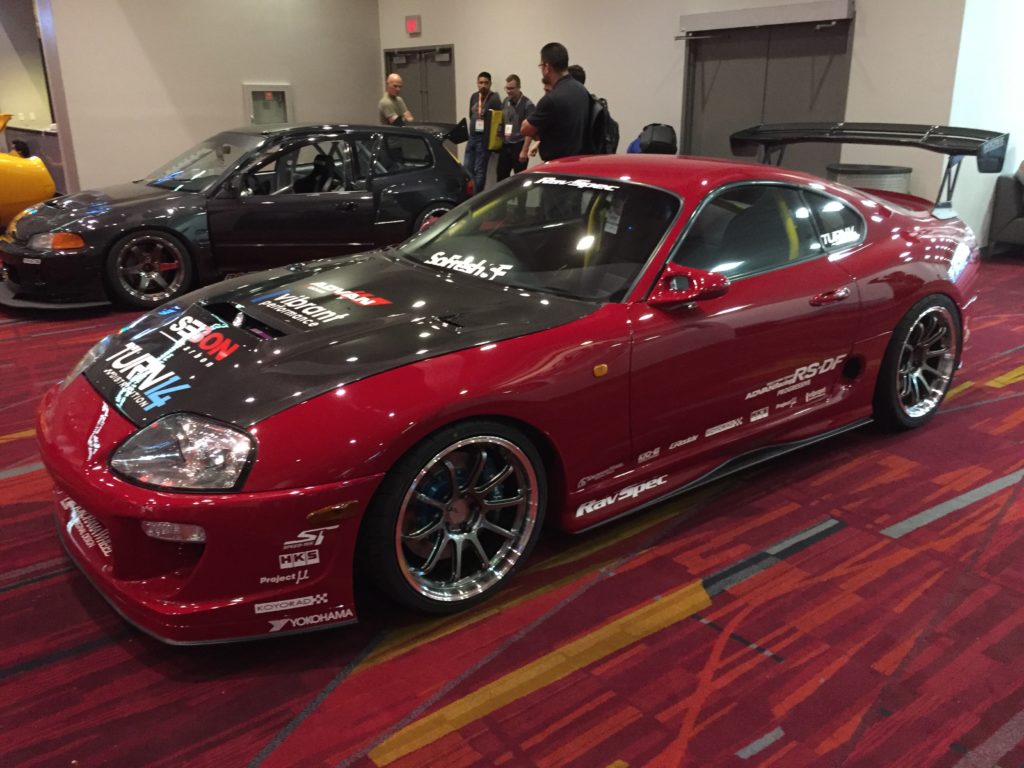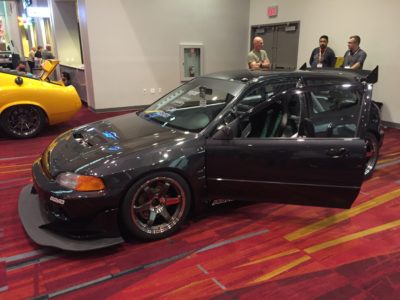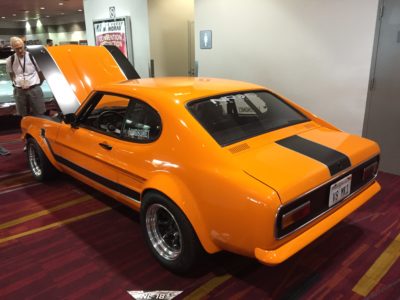 We hope you enjoyed our coverage of the 2017 SEMA Show. There are many more cars to see and you can view them in our mega-picture galley below. Thank you to Sean Garner, Sebastian C of Specialty-Z, and our friends at OS Giken, UPREV, Ecutek, and Stoptech.