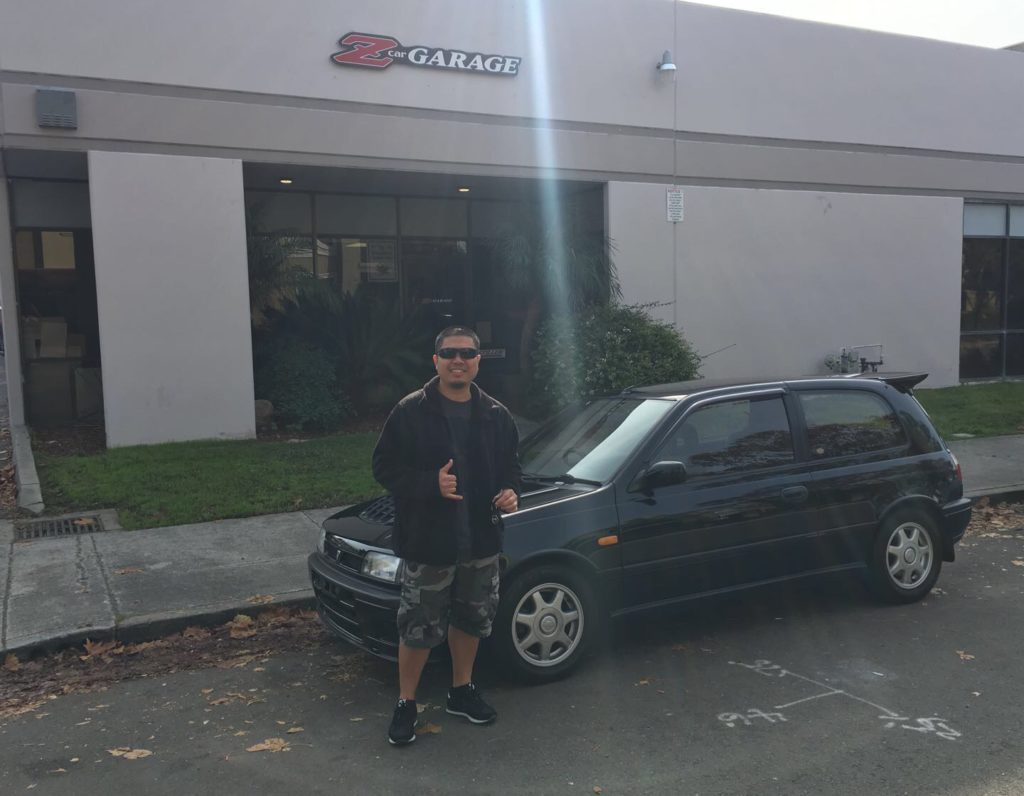 The 1990 Nissan Pulsar GTi-R we recently listed 
For Sale
has found a new home! We are excited to see this Baby Godzilla go to Leo J, a hardcore Pulsar enthusiast!  This just in from Leo:
"I was looking for another Pulsar for about 3 years since I left my old GTiR in Germany (2014) where I was stationed last (USAF retired). And yes, sure thing…when I called Rob to inquire about the car, he answered my questions with a very polite and professional tone. Told him that I was interested in buying the car (gave him a little history about me that I was former military, in search of a Pulsar GTiR and that I had owned 2 GTiRs, 1st one a rust bucket, and the 2nd in a little better shape, both Okinawa island cars…then brought the 2nd to Korea and then to Germany)."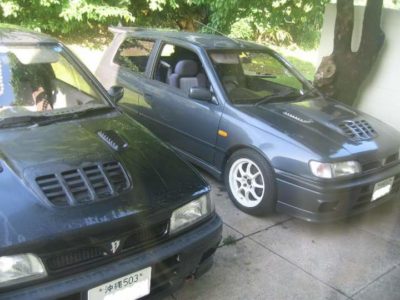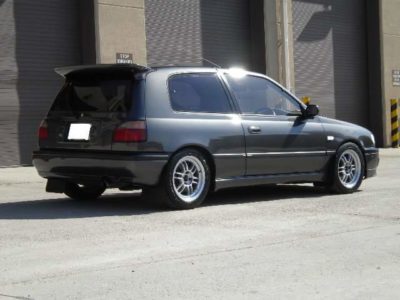 "I asked Rob if I could check it out in person, so we set up a day and both agreed with it. A few days later…saw the car in person and I was in awe as this was 100 times much better shape and in very good condition compare to the ones I've seen in the US for sale!"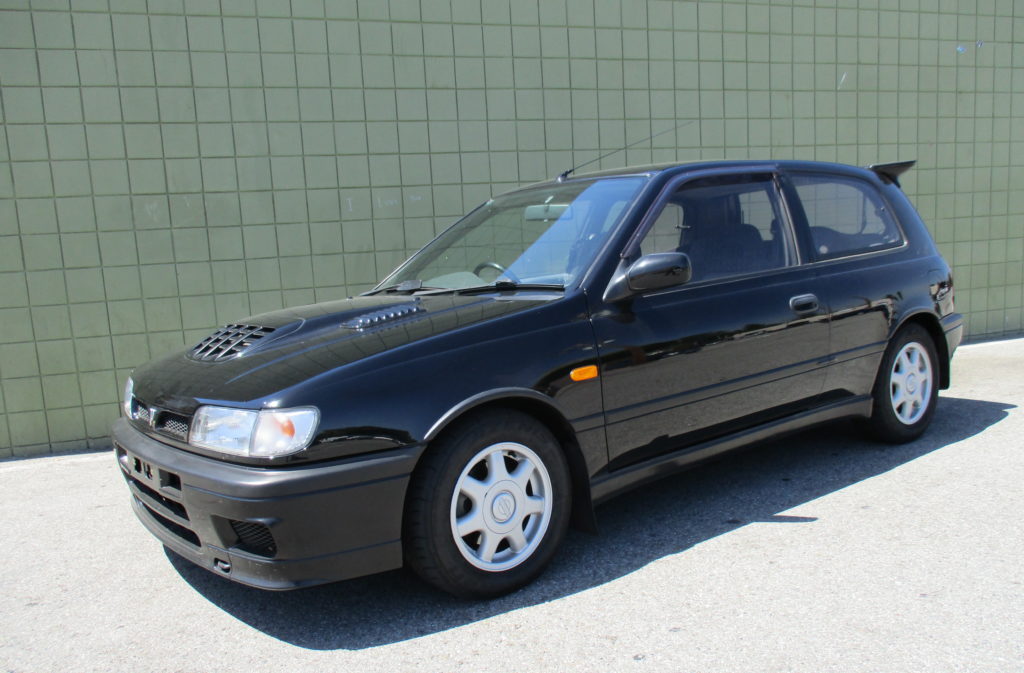 "So Rob took me for a test drive and the car's acceleration and handling were amazing and on point (this was the feeling I've been missing for three years)!  He drove it like he stole it, lol. I took it for a test drive and fell in love with that feeling again! Right there and then, I was sold! I knew then that Z Car Garage is a competent and a more than capable shop that you can trust and count on.  All in all, it was a very pleasant and worry free buying experience and wouldn't hesitate one second to recommend Rob and ZCG to anyone!"
We were also pleased to find out that Leo drove the Pulsar all the way home from the Bay Area to Reno, through ice and snow!
"To be honest,  I didn't want to drive it on that snow or ice, but had to get back home for family. I was cursing and crying (lol) at the same time I heard all that sand getting thrown under the wheel. Gary, the previous owner said the car was never driven in the rain, and now I'm driving it on the road with ice, sand, and salt!…washed it really well as soon as I got home though."
Beginning the trip in Sunnyvale, and a masking tape check at a rest stop: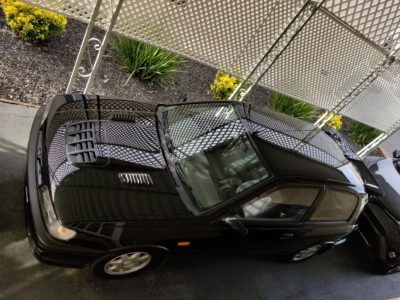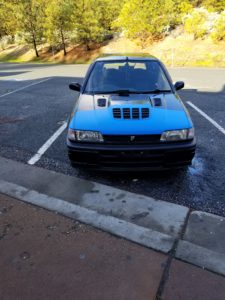 Cruising on the freeway: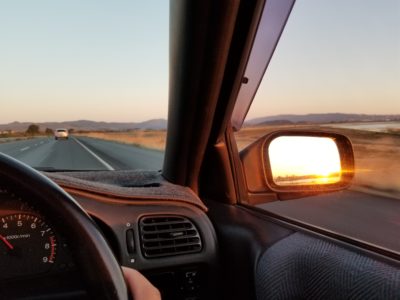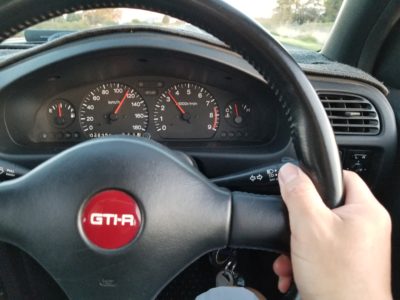 A quick stop at Travis AFB: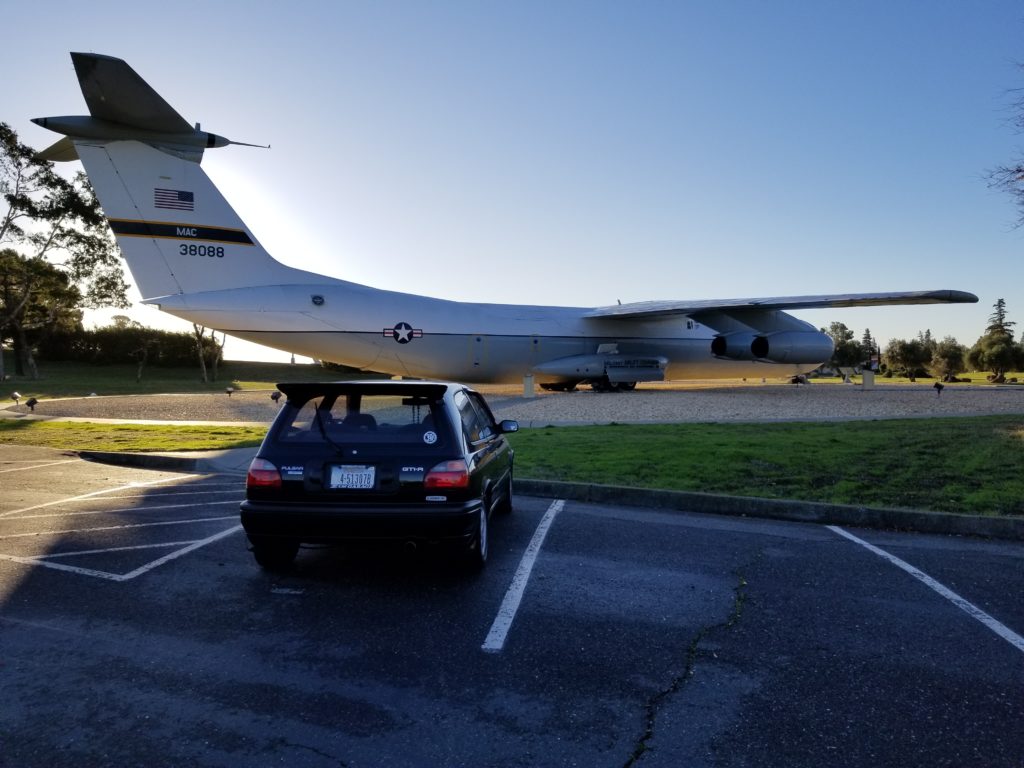 Donner Pass, and finally at home, masking tape job still intact: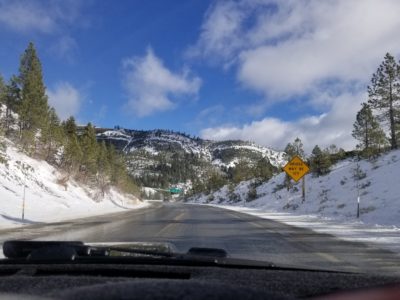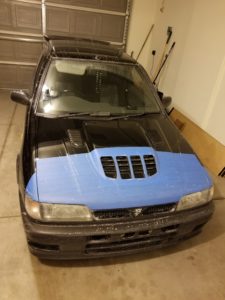 Enjoy The Ride Leo! Find your next Nissan/Infiniti/Datsun on Z Car Garage's For Sale page. We will have new listings beginning next week!