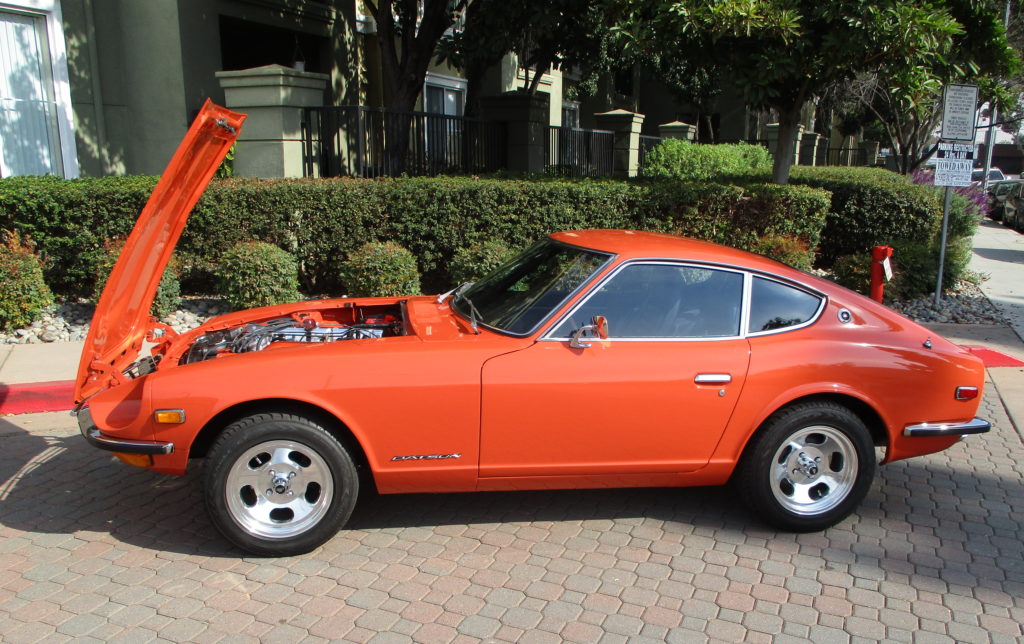 We love to hear about Father-Son project cars! Liam O's father has owned this '72 S30 for many years and he wanted to restore it with him. They had the engine built by Rebello and a body shop perform final assembly of the the car. Liam was experiencing a heavy exhaust smell inside the cabin and it simply wasn't enjoyable driving this beautiful Z. He contacted Z Car Garage and upon inspection we found several items needing attention.
First, we corrected some cooling issues and installed a Koyo race radiator: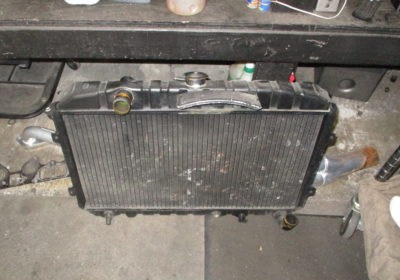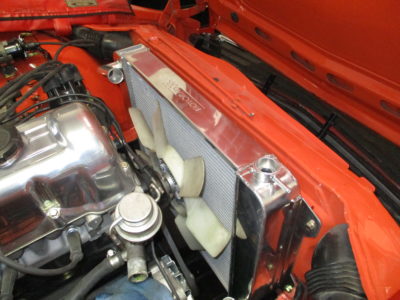 Before we troubleshooted the exhaust/fuel smell in the cabin we fixed the exhaust system. This L-series cylinder head had square exhaust ports and the header that was installed on the engine had round ports: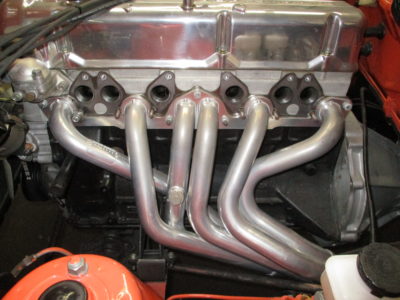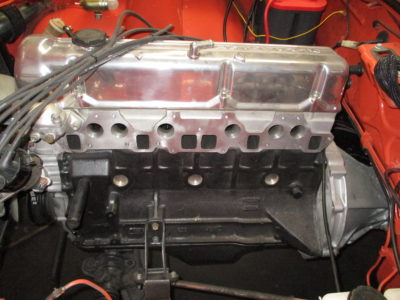 We installed the correct, matching square port exhaust header (6 into 1) from MSA: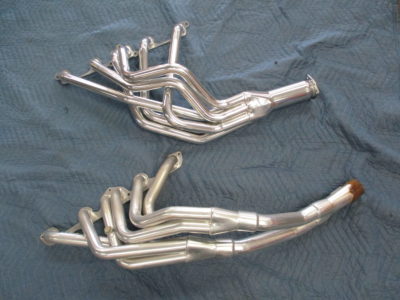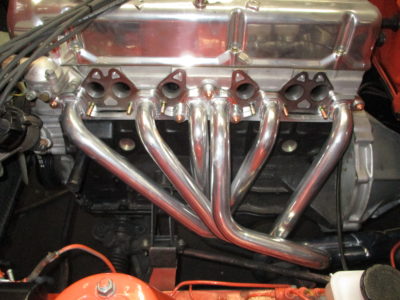 We replaced the exhaust system: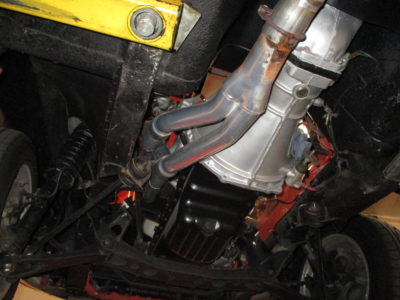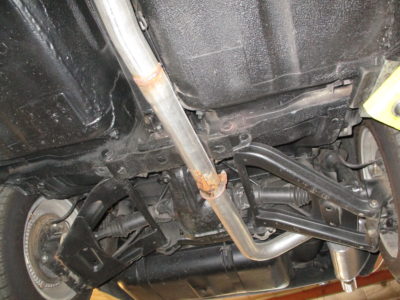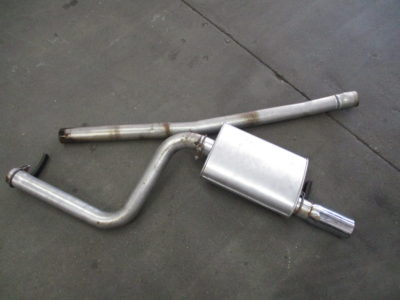 Next we tackled the cabin to seal out unwanted exhaust. The door seals were replaced: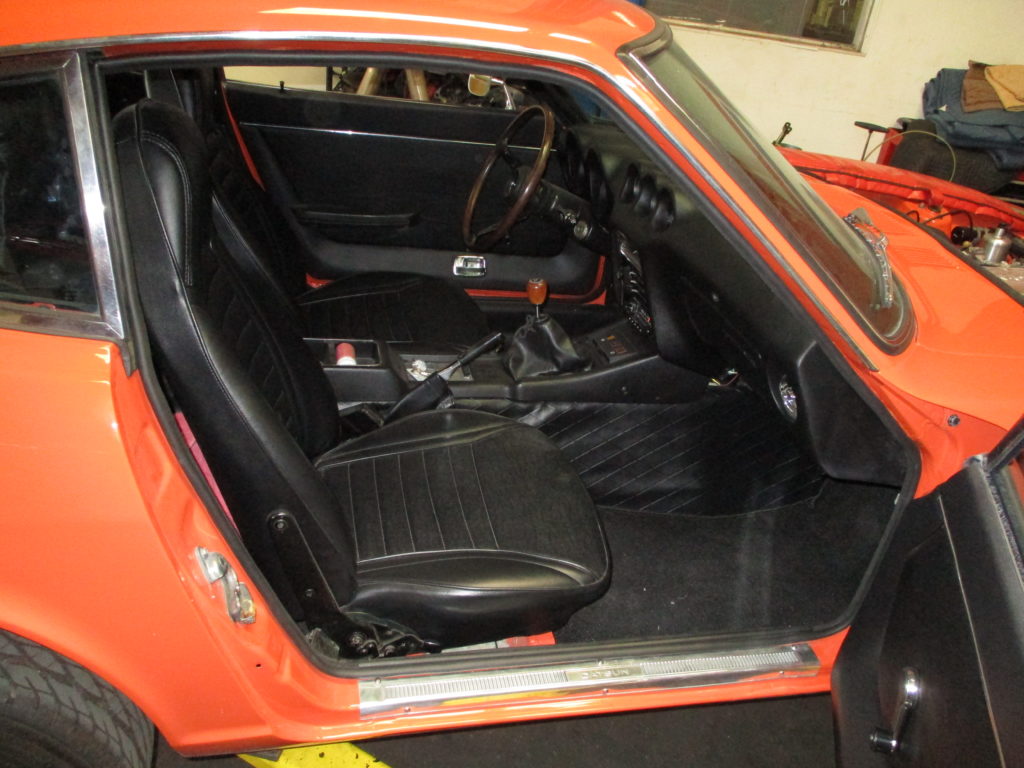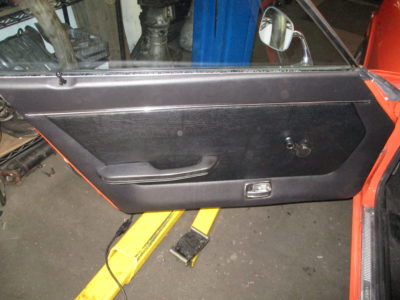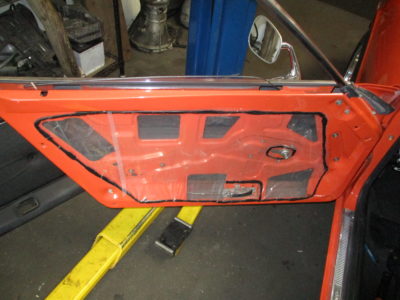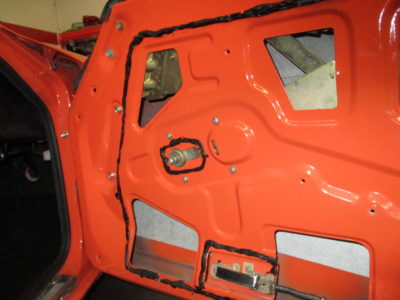 The venting for gas tank and associated vapor hoses were all replaced. If they're old and sweating fuel vapor you will smell fuel inside the cabin. If the car is not sealed up, you will smell exhaust. Sometimes it can be overbearing: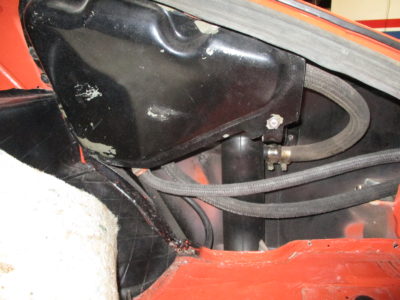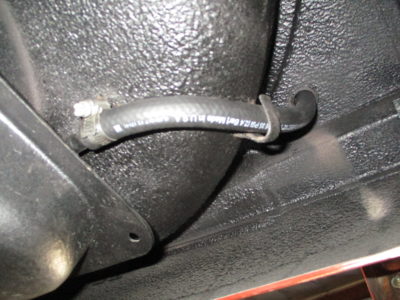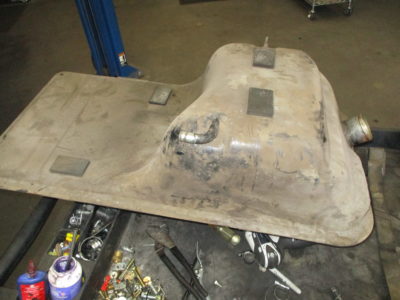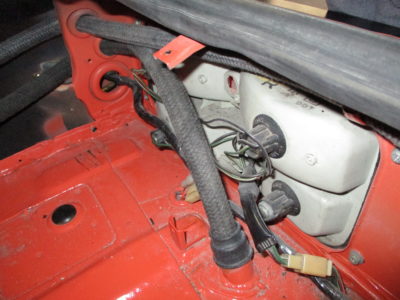 William painted hatch area to get a nice seal on the weatherstripping/seals: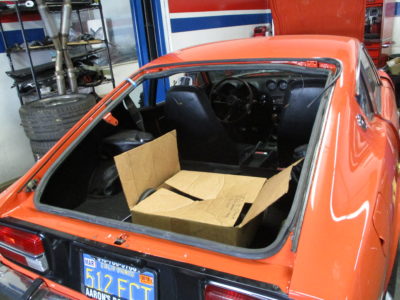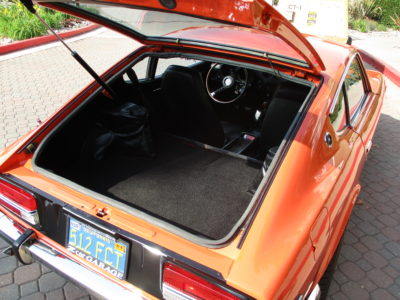 We ended up going through the entire car, adding some nice ZCG touches along the way. The engine was treated to a major tuning session on our dyno: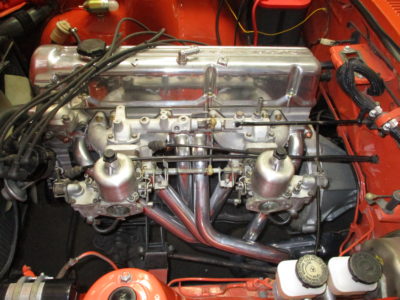 The Rebello 2.8L street engine with SUs made 168hp/171tq to the wheels:
Engine bay all buttoned up: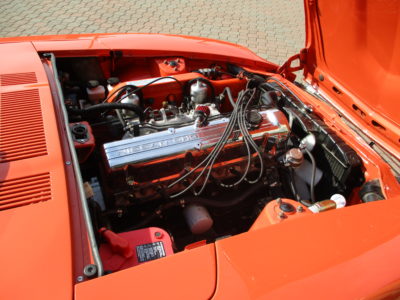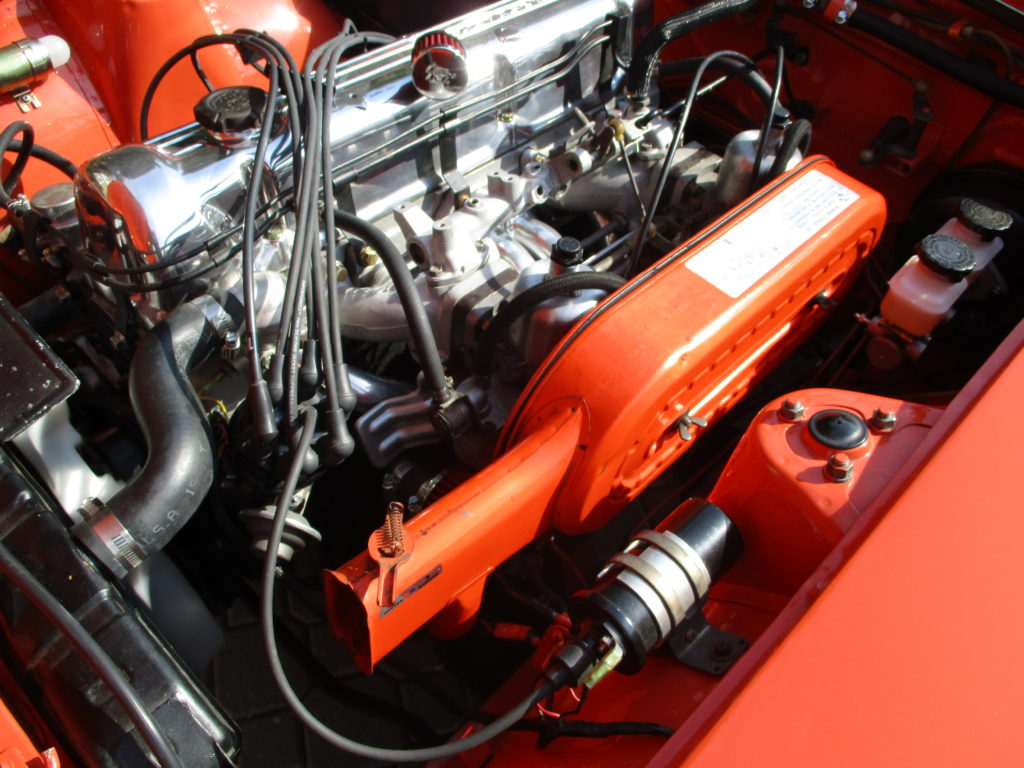 More little things like painting the brake booster. We also went through the entire braking system: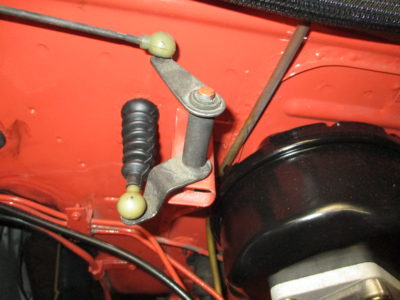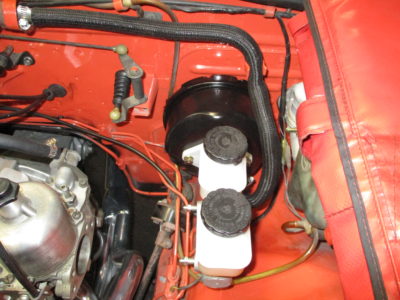 It's no mystery with the Z's hatch design and aerodynamics that having no seal (or a compromised one) in that area will result in exhaust smell in the cabin. After we worked on Liam's car we had reduced the smell, but it wasn't totally gone. We have our own apparatus to run a smoke test inside the car to visualize leaks. We sealed it up and took it one step further by adding a high flow cat in the back of the exhaust system. Now Liam is driving this Z all over the Bay Area and he is tickled pink about it. So are we.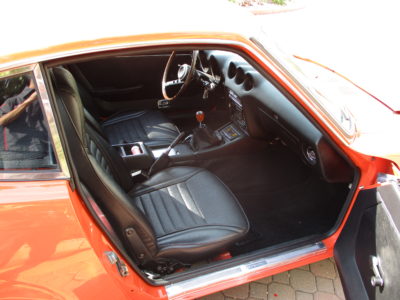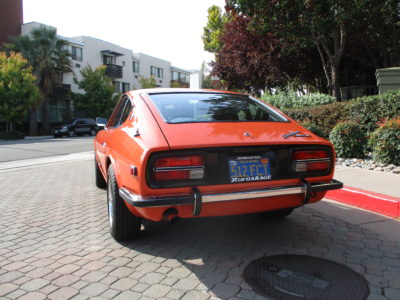 Long Live The Z!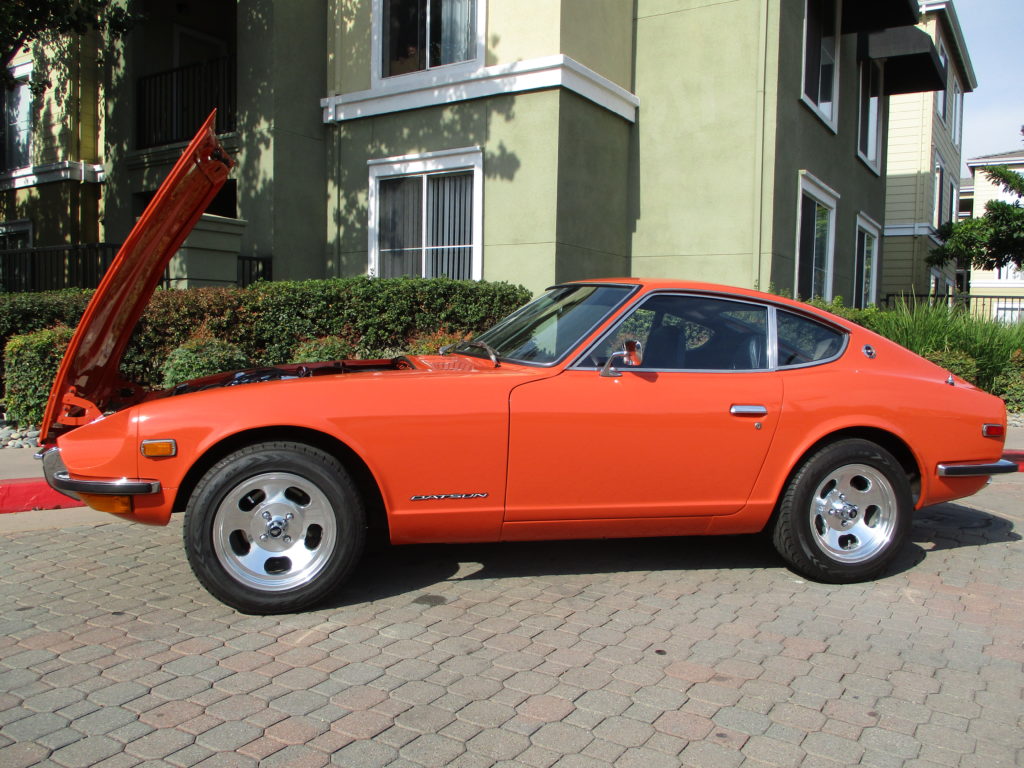 More pictures in the gallery below:
…[read more]