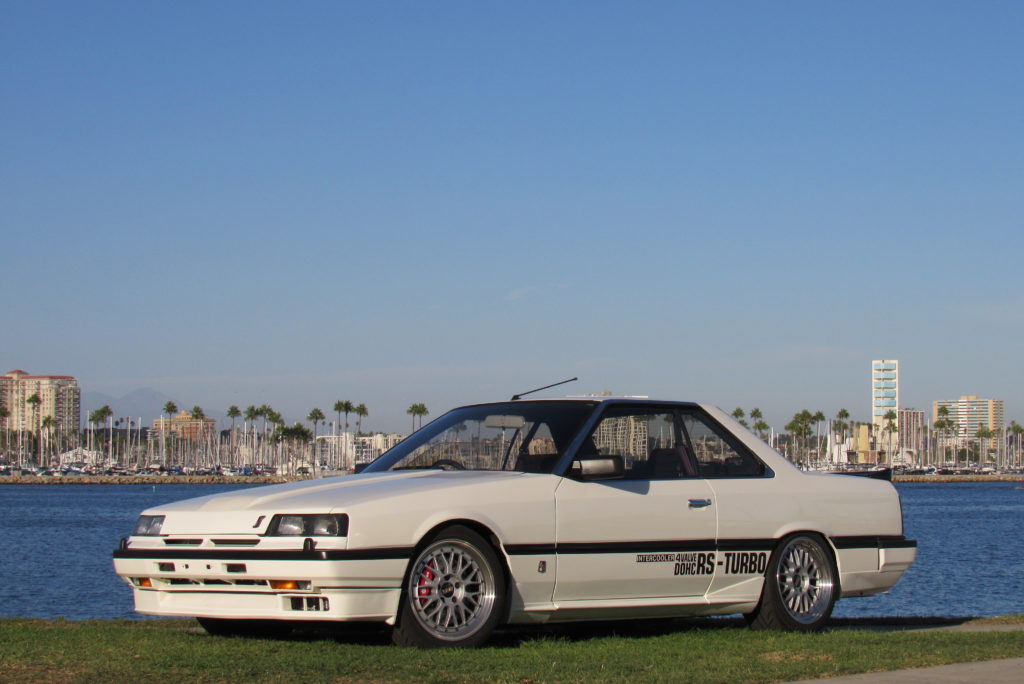 Eric Straw is a long time friend of the shop and hails from Oregon. Last year he visited Z Car Garage on the way down to the JCCS show where he debuted his latest masterpiece, this 1984 Nissan Skyline RS-X. Most Americans are familiar with the classic 70's Skylines and later GT-R series, but this 6th generation (R30) chassis remains unknown unless you are a JDM-nerd. In Japan the R30 sold well and had a great following with Nissan enlisting the famous actor/racer Paul Newman to appear in ad campaigns. The R30 also formed the basis for the insanely cool SuperSilhouette race car: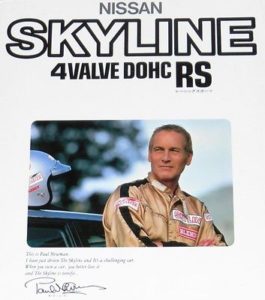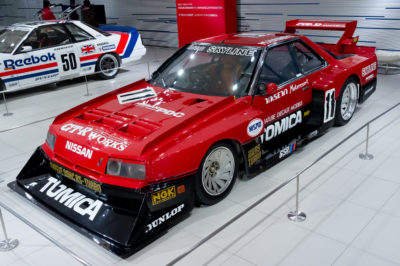 The details of Eric's R30 are endless. I don't want to reveal too much as it deserves a major media feature first. It would be easy to write thousands, if not ten thousand words about the character, the touches, and the simple uniqueness that make the "Straw30" one of a kind. Where I fall short of storytelling, I hope photos suffice.
To get an appreciation of Eric's talent as a fabricator and his build aesthetic take a quick look at his other Datsuns, a 1969 Datsun Roadster and 1971 Datsun 510: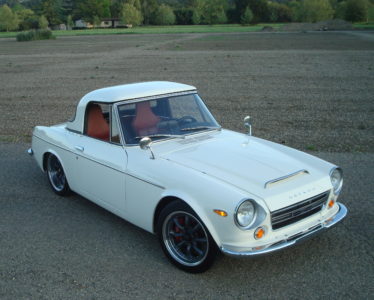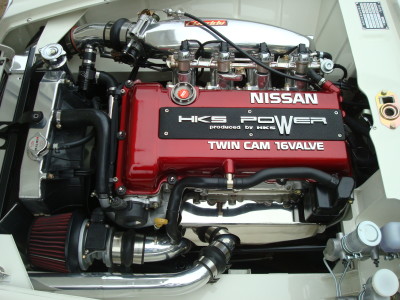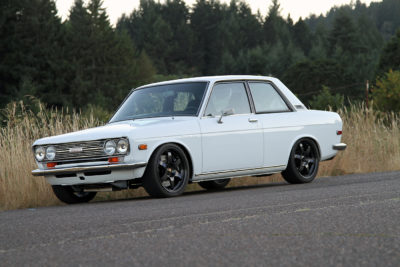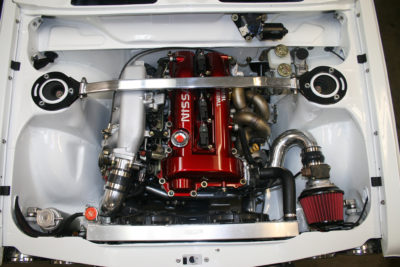 Both deserve their own feature but can you see a theme starting to build here? Eric has a penchant for white paint and red valve covers…and turbocharged Nissan powerplants!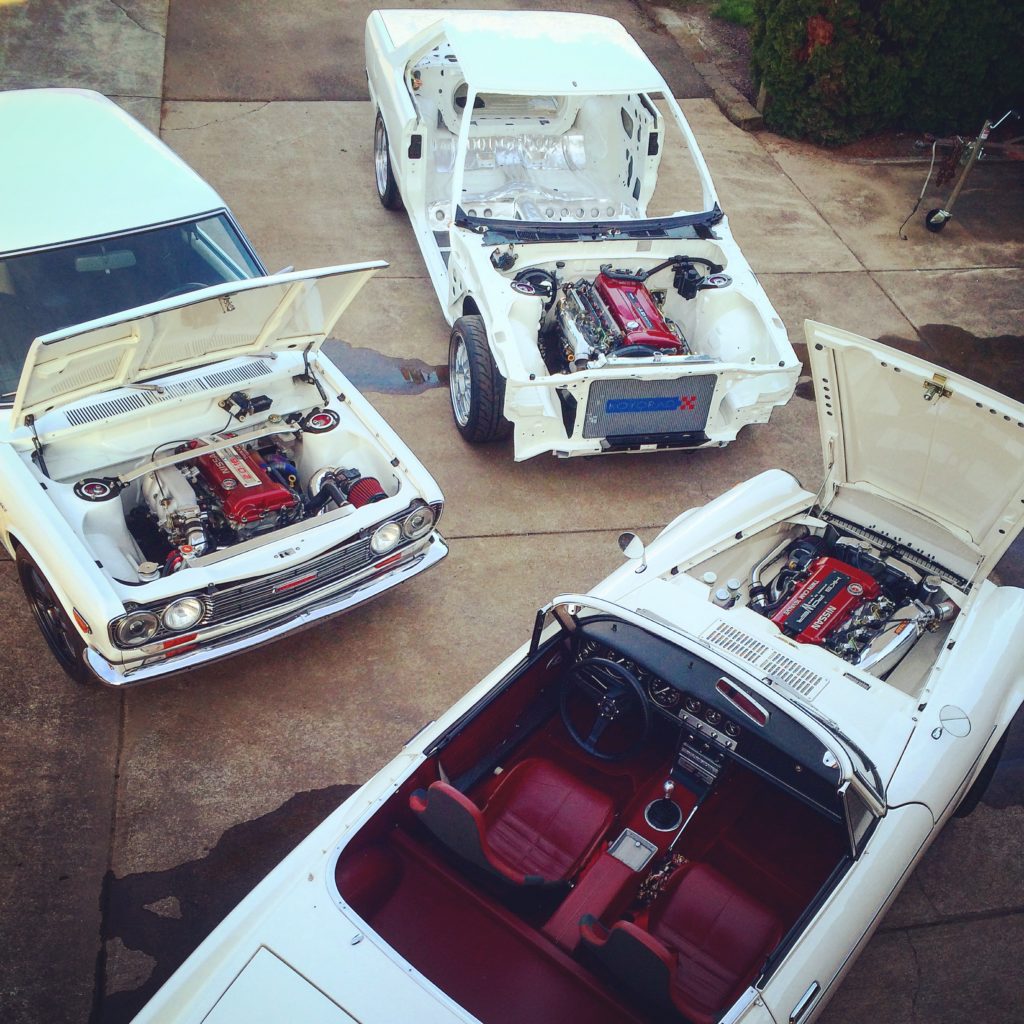 Finding A Skyline
It all started with an ad spotted on our good friend's site, Bring A Trailer for a 1984 Skyline without an engine. This appeared to be the perfect specimen with the distinctive Tekkamen or "Iron Mask" front end compared to pre-facelift models with a conventional grille. Fellow Datsun enthusiast/restorer Michael Spreadbury of Spriso Motorsports joined Eric on the trek to Washington to pick up the R30.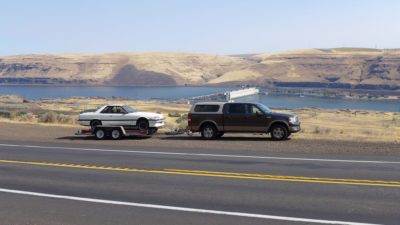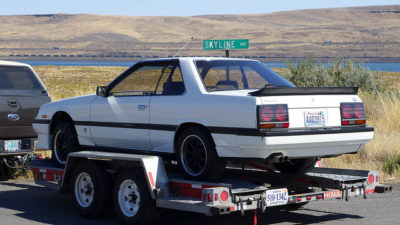 As with most of these vintage Japanese cars, rust was a hidden issue as Eric discovered:
"When I first saw the car I wanted to make a really fun driver with lots of power and for sure RB powered. I didn't plan on restoring the body when I bought it. After digging in, it was obvious I had to do a complete restoration as there was a lot of rust."
Chassis restoration
What begun as an engine swap turned into a full blown bare metal restoration. Eric's work simply goes beyond an OEM restoration. There are so many areas of custom fabrication throughout the chassis. We simply have not seen this level of care and love executed on an R30.  Here is Eric putting in work:
…[read more]