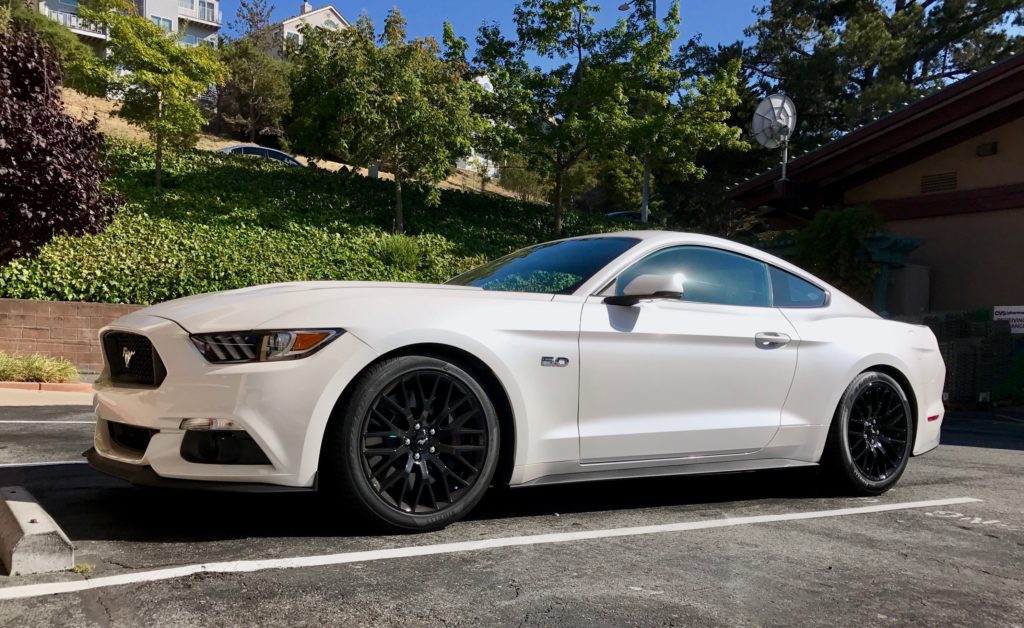 Hello and good morning Dear Zcarblog readers! We have many customer car and event reports to bring you this week, so let's get to it.
If you are a fan of Japanese classic cars there's a good chance that you have visited Japanese Nostalgic Car. JNC's senior minicar correspondent and all-around J-Tin guru is Ricky Silverio and he is also a Z-car owner! Here is his pristine, 10k-mile 2003 350z Track model that we will be performing services on soon: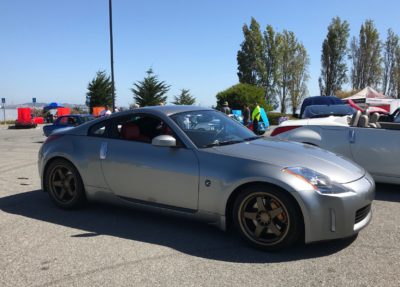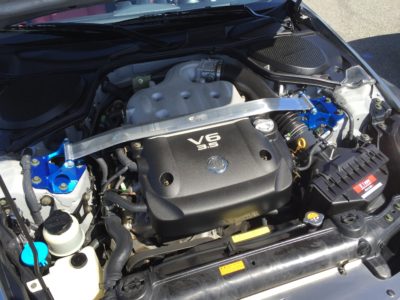 Enough about Z cars let's talk about the other steed in his stable…Ricky recently visited Z Car Garage with his 2017 Mustang GT:
"Although the public knows the shop specializes in Nissans, I am aware of the broad range in specialty that ZCG possesses. What really stands out in the cars no one knows about is the DSE equipped Camaro that was done a few years ago as well as the myriad race and special projects. That's what makes me know that ZCG is a misnomer as everything can be accommodated at the shop."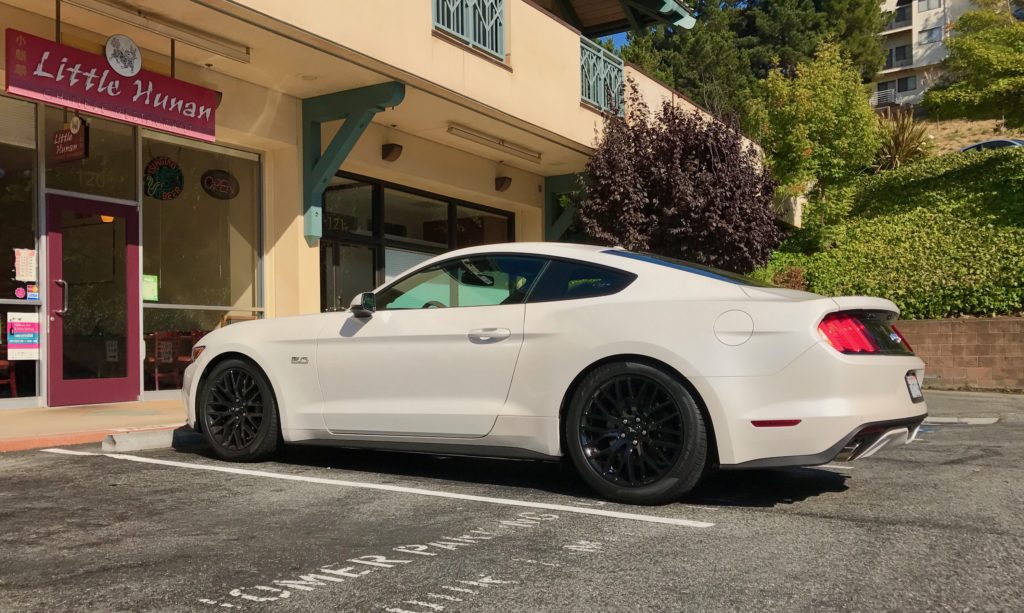 The Premium-package equipped Mustang came to us with only 226 miles on the odometer and we happily obliged Ricky's request to begin modifying it. Ride height and handling were addressed with an Eibach Pro-kit: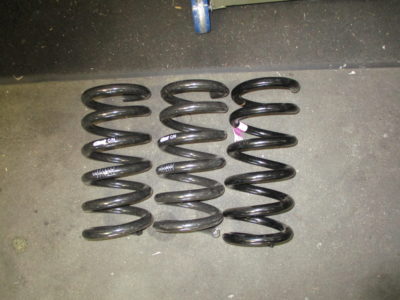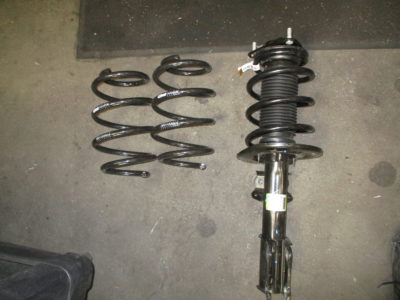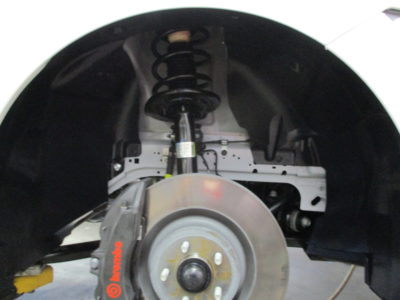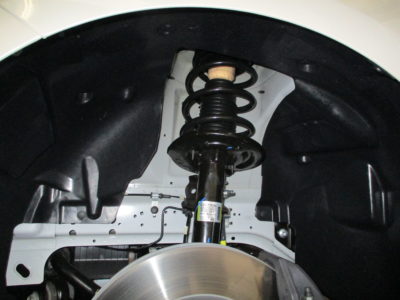 We discussed Ricky's driving preferences and intentions (neutral, good turn in, street-use) when choosing alignment settings following the new spring installation. He was stoked:
"Although I chose mild springs I was surprised that brake dive was eliminated, turn in was very crisp and the car became more tossable. Firmness was slightly higher but the difference is huge which surprised me. But I must add the alignment specs really made the difference and ZCG delivered as always!"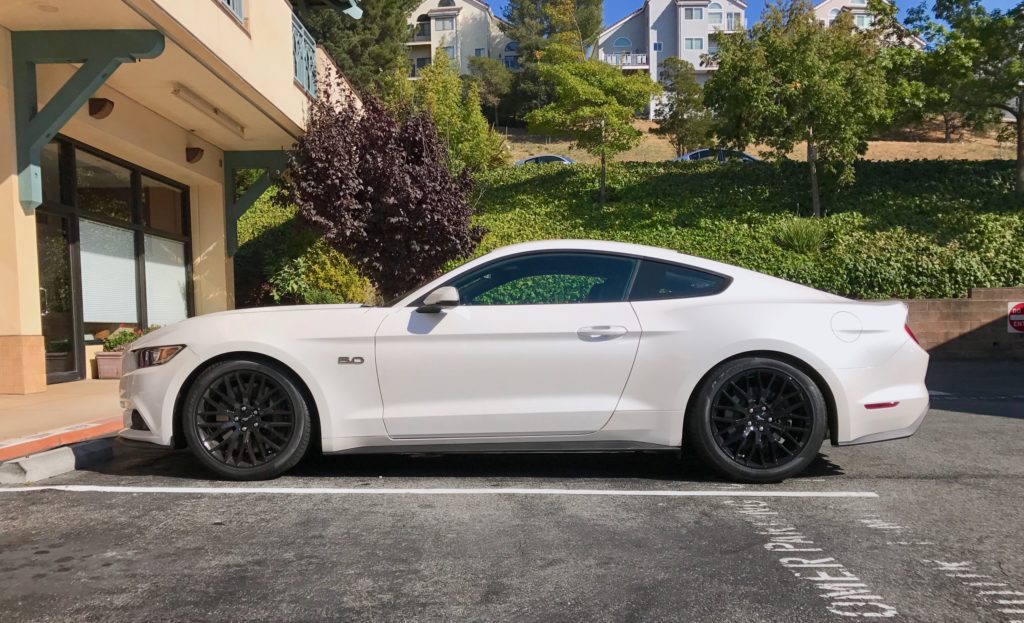 What's next for the Mustang? Since Ricky is comfortable with ZCG, on his next visit we will perform a baseline dyno and intake/exhaust mods. Ricky will have joined the ranks of a rather peculiar correlation between Z car owners and Mustangs demonstrated by our customers Jeff V, Kevin B and Scott L. Z/Mustang associations aside, Ricky is a car enthusiast with a love that started with Japanese cars and encompassed all:
"I love all cars and although I have been versed in Japanese cars since the day I was born, I dig everything! I used to have old minis and European Ford escorts and my uncle was into restoring old 60s American cars (Mustangs too) so that's where my love for muscle cars were born."
Here is Ricky's ridiculously clean, 30k-mile NA Miata sitting on Enkei RPF1s and tasteful interior upgrades: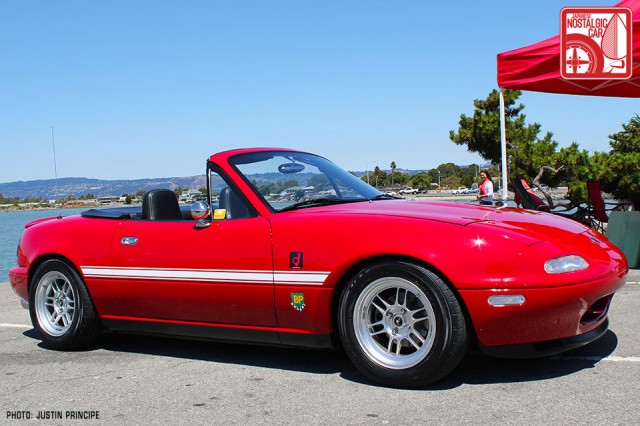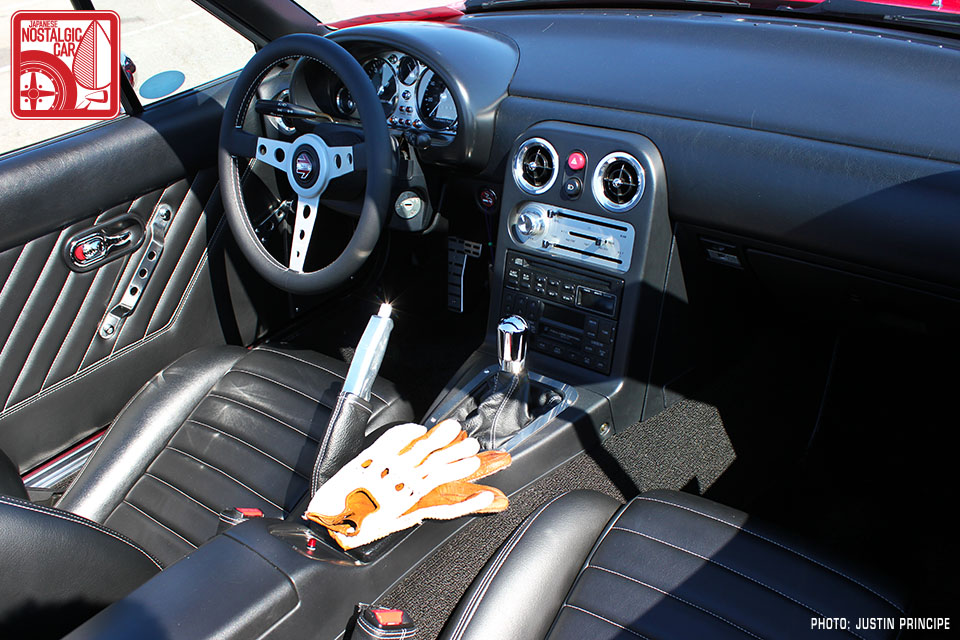 Ricky and I had some lively discussions about his latest Ford purchase and the new S550 Mustang's design.
"The S550 Mustang chassis when it came out gave me the best of both worlds. Iconic car and platform but now with IRS and finally true world car engineering and refined elegant and beautiful design. The Americanness of the car can be found in its size (I'm still getting used to its length and width) as well as its V8, typical ford panel fit, rattles and various hard plastic surfaces. Other than that the experience is vastly different as the car really is a now a "normal" globally accepted and designed car. From its IRS, Getrag 6 speed, it feels more European / Japanese in dynamics."
We both agreed that the new Mustang is the spiritual successor of the S15 Silvia, an "S16" if you will or the car Nissan should have built!  Ricky then took it up a notch drawing a connection between an old school Toyota and the Ford:
"Totally agree Alvin that by subliminal design (even chassis code with an S and 5) that with the Ecoboost the Mustang truly channels the S15 Silvia! With the V8 it even channels the true first release of the original Celica Liftback (twin cam 2 liter) which the US never got, especially in white":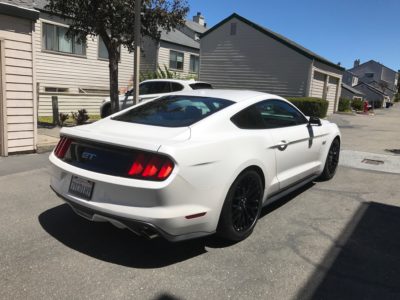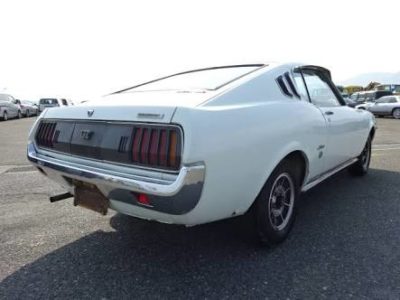 "That's what does it for me. It channels those Japanese cars but also caters to the heritage of the Mustang which is what inspired the Japanese cars in the first place! Imagine Japanese cars inspired by the original Mustang, and now the newest Mustang channeling the qualities and design of the cars that were inspired by it. Mind blown."
Even though we are a Nissan specialty shop we never leave our customers hanging with their other rides. We love the new S550 and Ford is one of those companies that gets it. More to come as we work on Ricky's Z33 and GT!