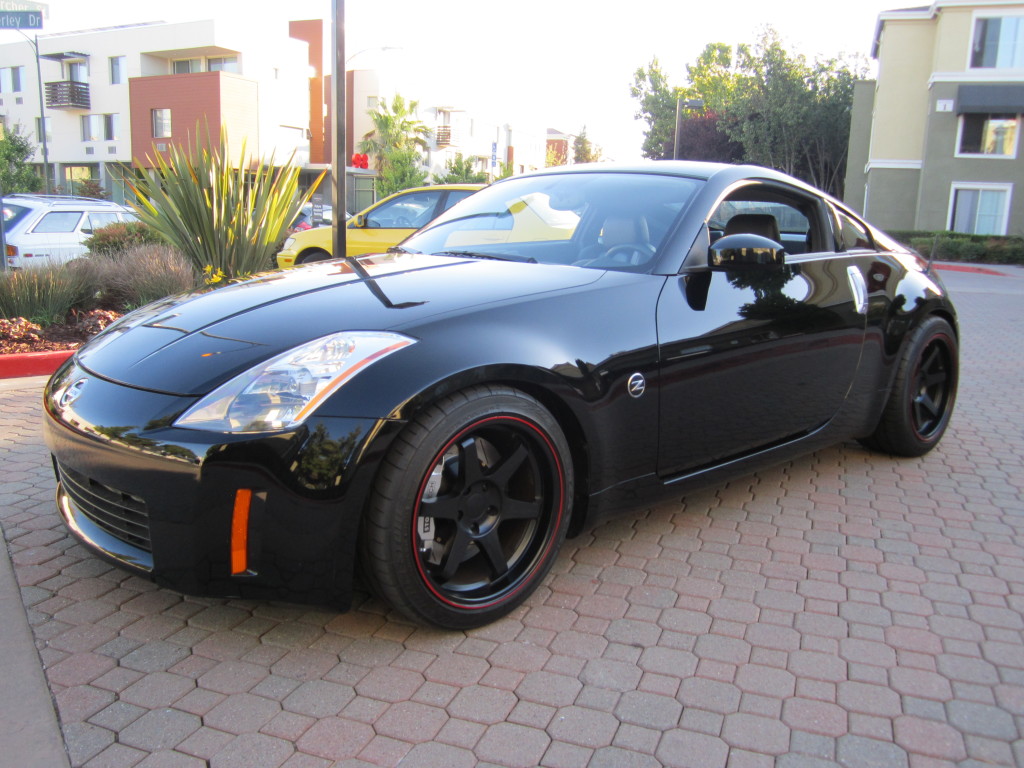 We have been working on Jared C's 350z since he purchased it. He absolutely loves this Z car but does not get to drive it all the time. So when the occasion arrives and he gets behind the wheel, this Z is driven hard.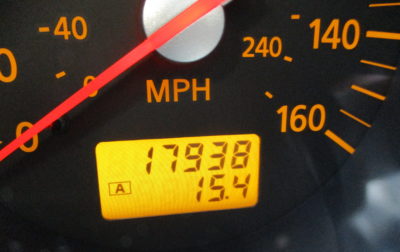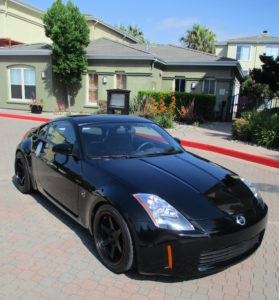 Last time when we checked in on Jared's 350z it was making above average power/tq both NA and with the Vortech. Recently Jared let us know that he was at a point in his life where he wanted to make as much power as possible. We happily obliged. In June of this year after passing a smog check we began the power upgrades, starting with the Garett 900 hp FMIC assembly: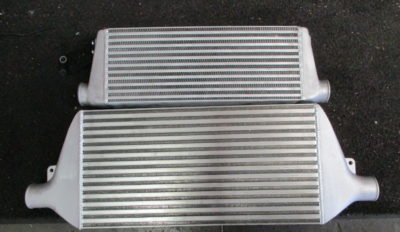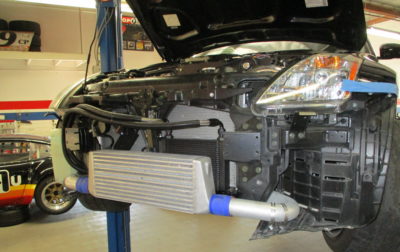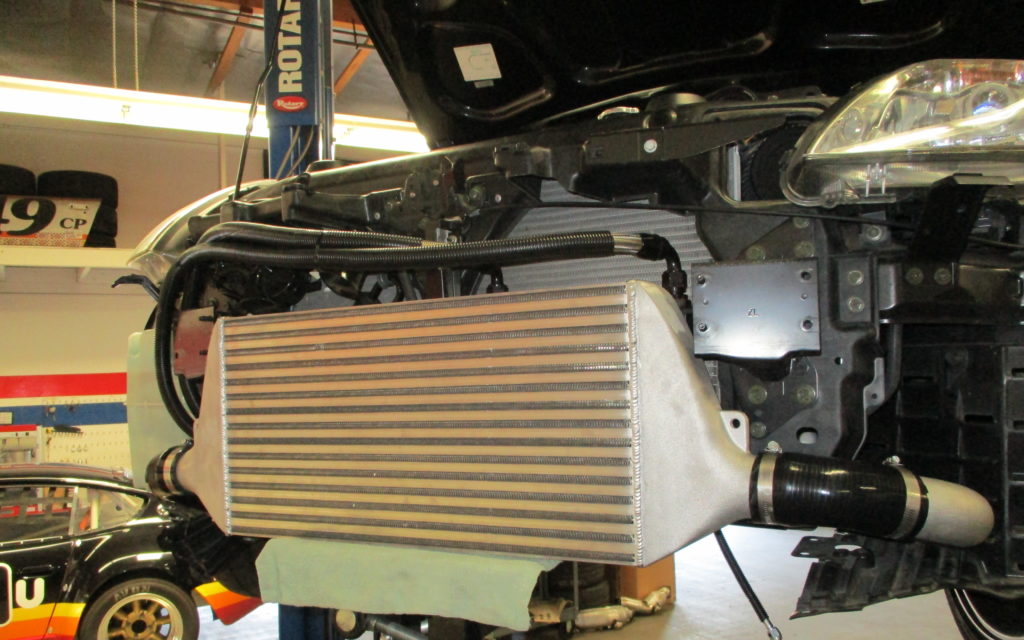 We installed our ZCG cold-air intake: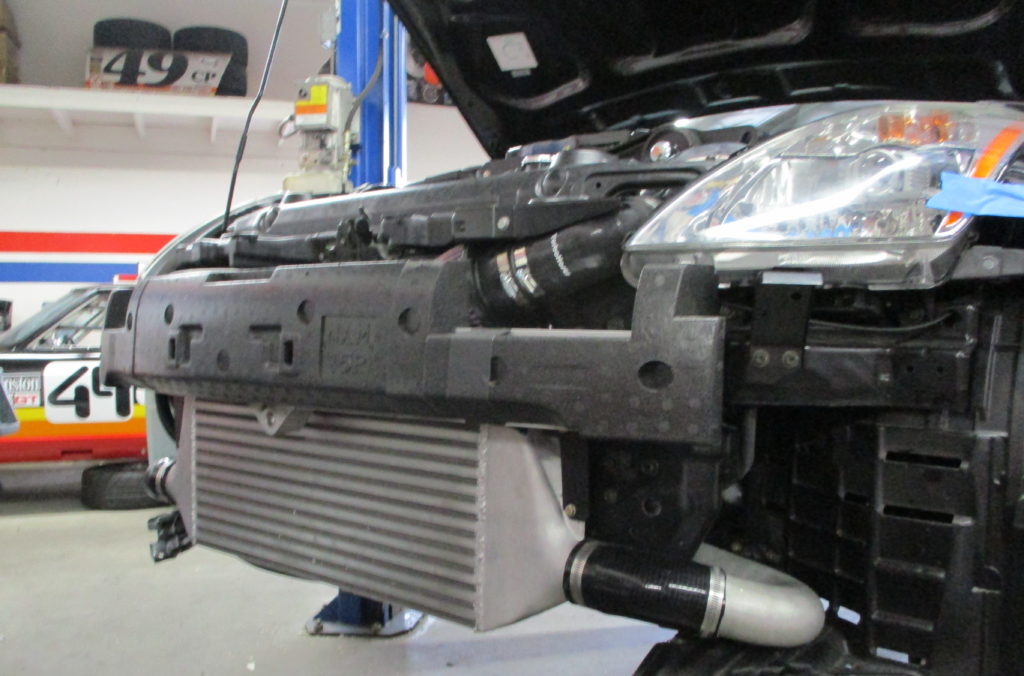 Jared's Z had been tuned for 91 octane and for the power levels he wanted this would be a limiting factor due to conservative timing.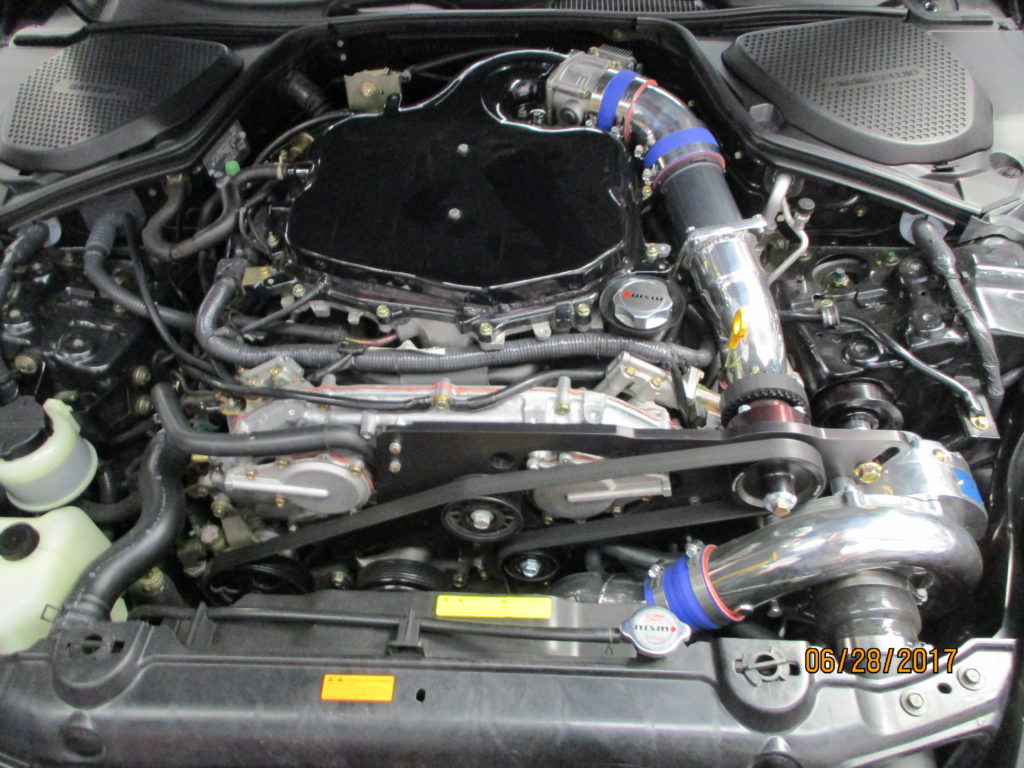 We proceeded with a 100 octane tune and made 443hp/360tq at the wheels: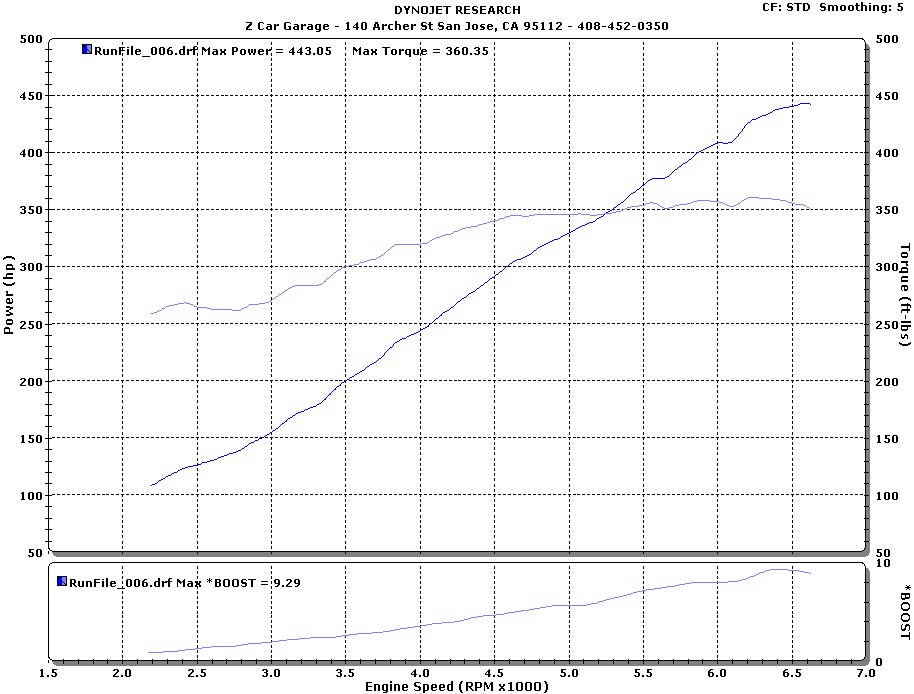 With more power we also wanted to ensure that rest of the car was safe and in good shape. We changed the oil and replaced the Vortech fluid. The Stoptech BBK from his last visit was a very wise upgrade!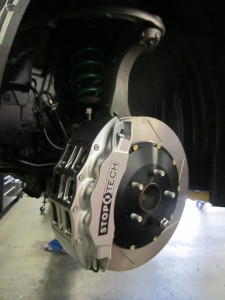 Enjoy The Boost Jared!