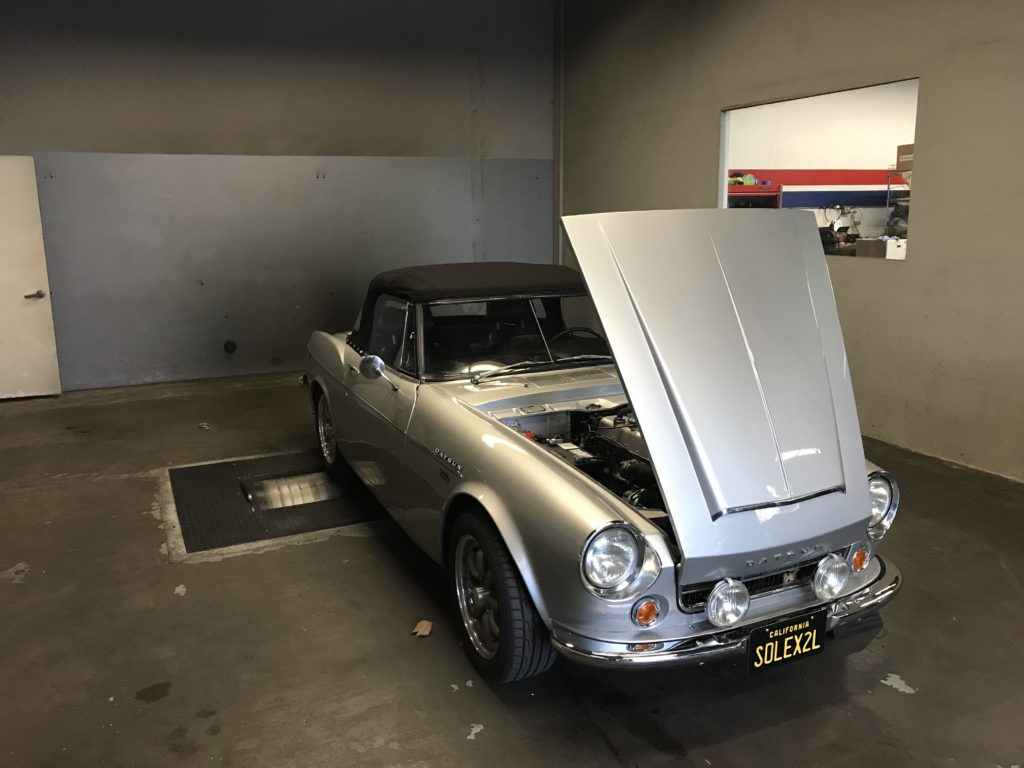 Datsun Roadsters hold a special place in our heart and we had the opportunity to tune a very beautiful example. Brian K is the owner of this rare 1967 Datsun 2000 #427. Although he hails from the East Bay, we first saw his roadster when we 
visted Spriso Motorsports in Oregon
. Brian had just completed a full, frame-off restoration on the roadster and embarked on a long roadtrip/shakedown: Datsuns Are Driven!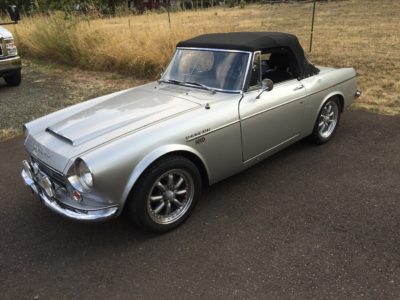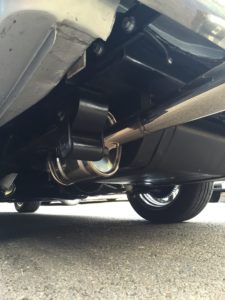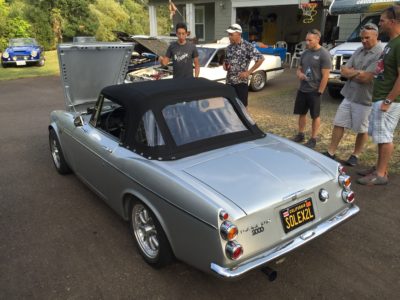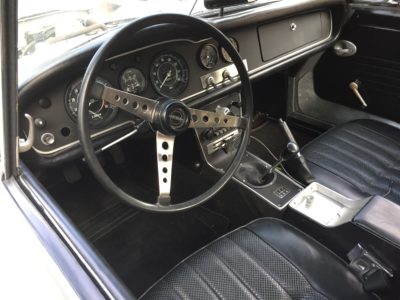 After breaking in the Hasselgren-built U20 engine, Brian wanted to have the roadster dyno-tuned and test different air filter setups.  Here is the U20 below, sporting dual Mikuni-Solex 44 carbs, C cam and .040 over pistons.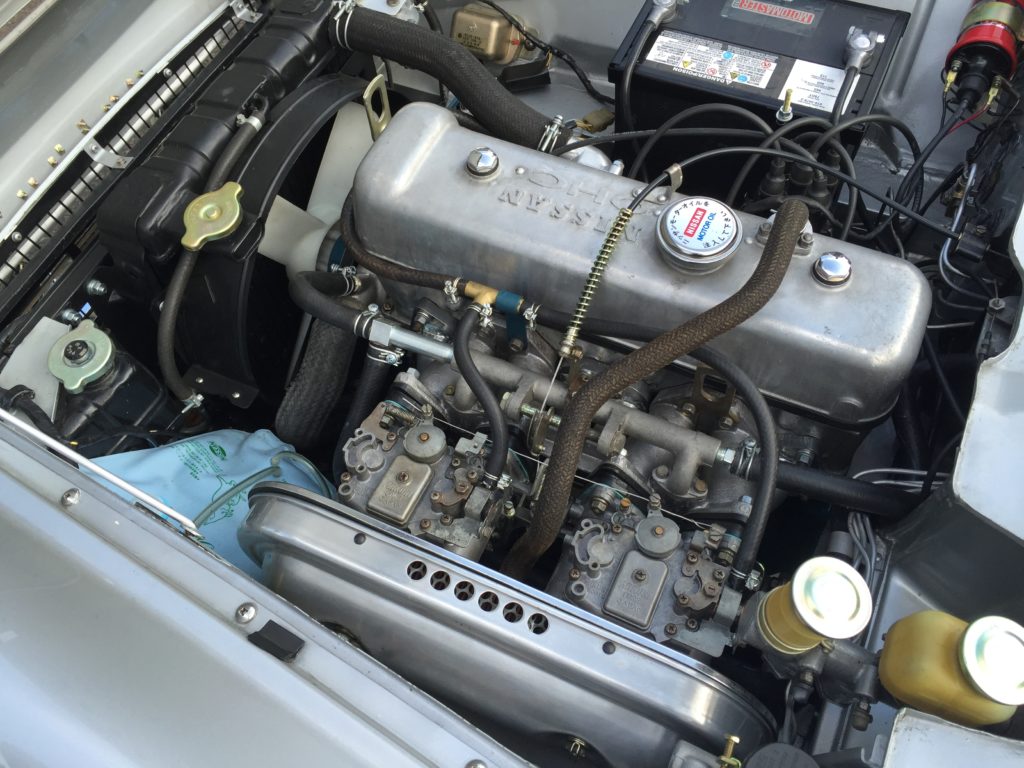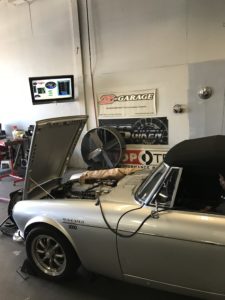 We supplied Brian with the correct main jets for the Mikiuni's and tuning commenced! It was interesting to see (and hear) significant gains just from the open (early) vs closed (late) OEM filter housings. Brian's roadster baselined at 121hp/122tq and left with 142hp/134tq to the wheels: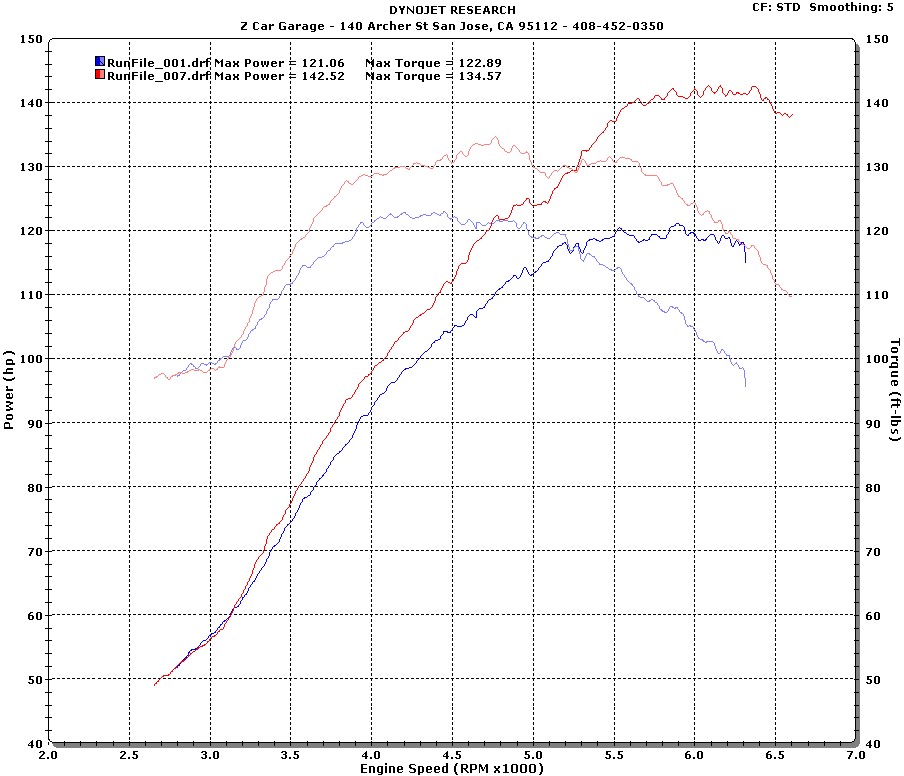 The dyno plot reveals nice gains throughout the entire rev range in addition to higher peak numbers. Well over 100tq is available from 3000rpm to 6600rpm! Keep in mind this is on 91 octane running 9:5:1 compression. A good tune is priceless. Brian was stoked on the tuning session.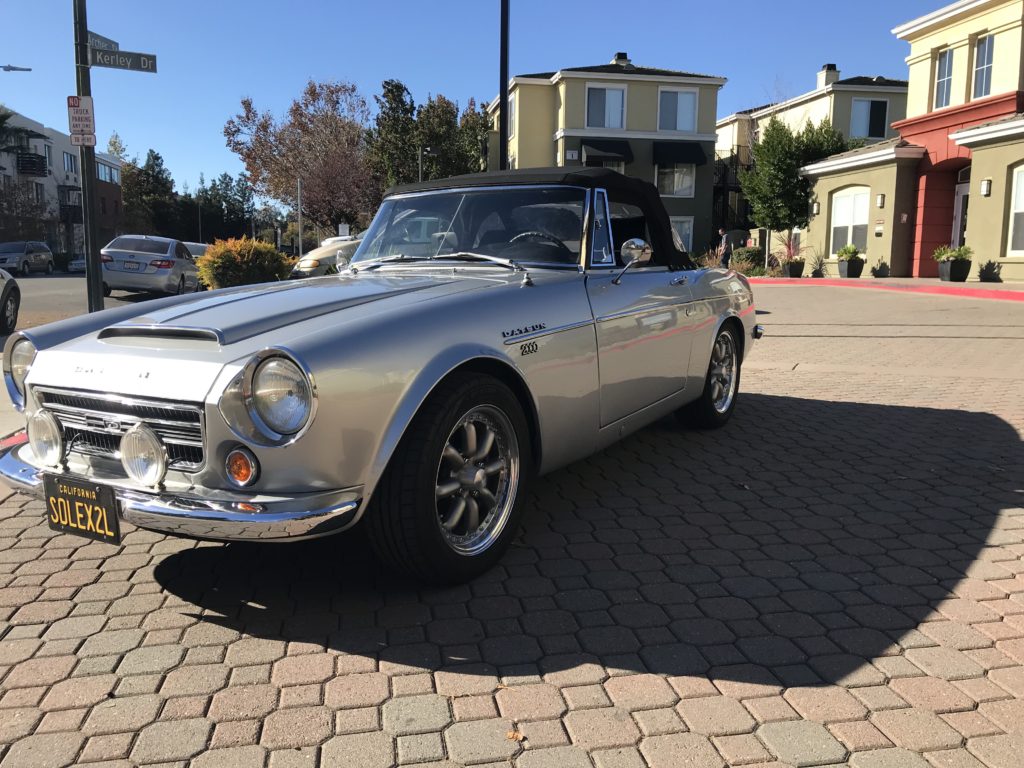 When he's not enjoying his many Datsuns, Brian owns/operates a machine shop called KaD Models and you can catch him on Instagram under "kadmodels". Enjoy The Ride Brian!