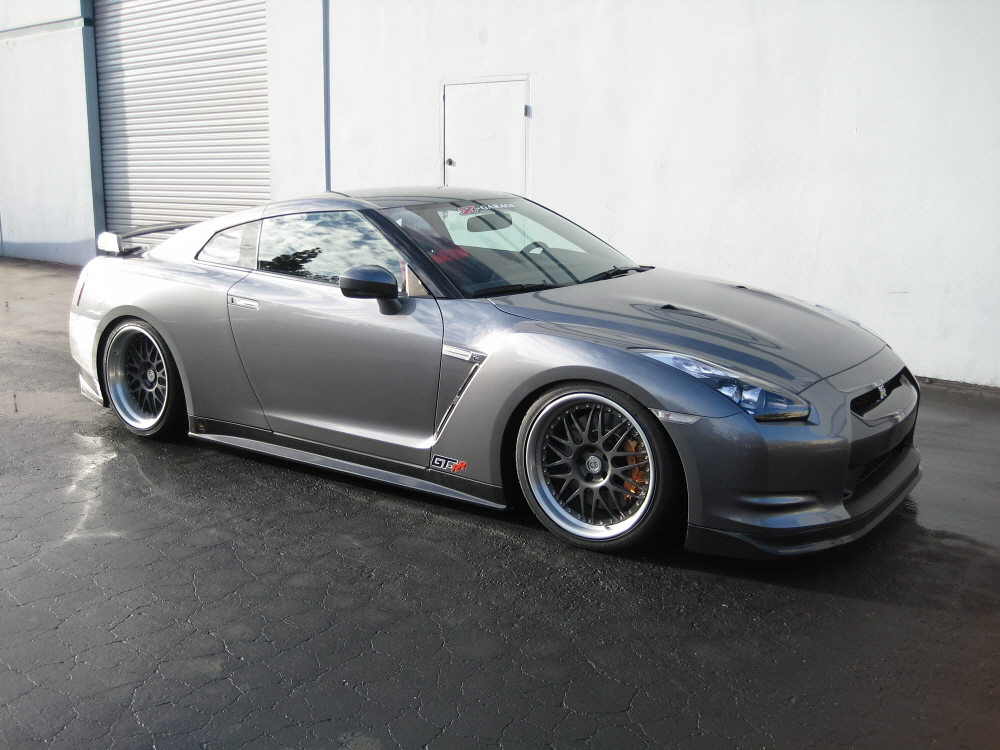 First off let me say that there is an extensive list of parts that are on order right now to be installed on the car as soon as the car gets back from SEMA.  This GT-R is going to make one awesome transformation.
The build was finished at 11:30 on Friday night to everyone's relief and is one the smoothest last minute builds that we have done and we are extremely happy with how well the car turned out.  The GT-R was loaded on the transporter on Sunday morning for it's trip to SEMA in Las Vegas.  The ground was wet but the sky was clear which made for some pretty cool last minute photos.  As you can see the car is almost bottomed out on the Top Secret coil overs to make the wheel and tire combo look right, this took a few innovative solutions to getting it on and off the lifts in the shop.  We adapted and overcame as usual.
On a side note, the red Status seats pictured in the build are not the seats that were supposed to be delivered and installed.  The correct seats are going to be installed once the car gets to Las Vegas.  They are a carbon fiber backed with leather and Alcantara inserts.  I will have pictures of them once they get installed.
We can't thank everyone enough who had a hand in this project.