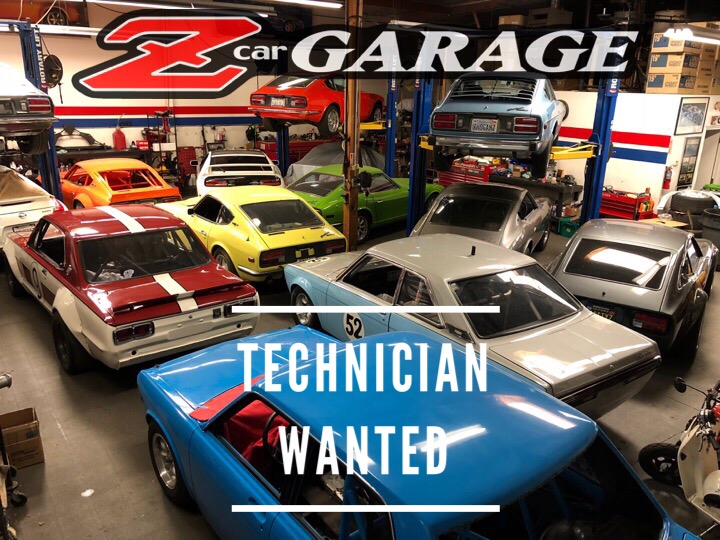 Z Car Garage is expanding to support our vintage, late model and motorsport work. We are seeking an experienced and skilled automotive technician to join our team. This is not an average automotive job. We work 4-10hr days and offer competitive pay/benefits.
Requirements: Automotive experience, your own set of tools, willingness to learn, and be part of a team.
Nissan/Datsun experience is NOT a requirement, you just need to have passion.
Interested or know someone who might be a good fit? Share this, spread the word and please contact rob@zcargarage.com or call us at (408)452-0350.