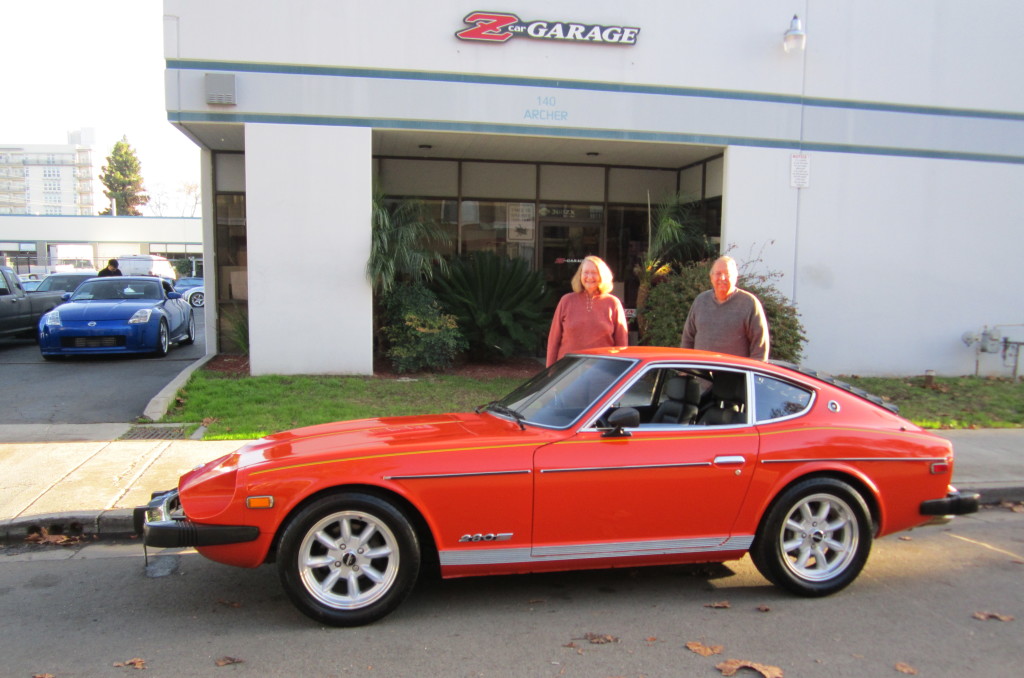 At Z Car Garage we are fortunate to be a part of many Nissan/Datsun enthusiasts lives. Here is a great story of how we helped re-kindle one couple's love for their Z. Ruth and Larry bought their 1978 280z brand new and immediately enjoyed it with Ruth daily driving for several years. Unfortunately, life gets in the way and Ruth put the car in storage for a long period.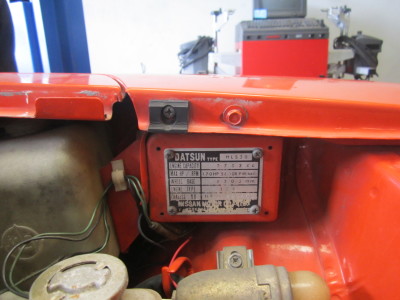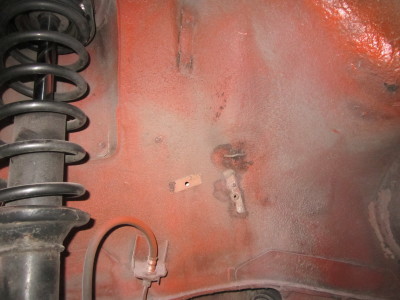 We met the couple in 2008 when Ruth came in to ZCG to get the Z up and running which resulted in a full mechanical refresh.  All hydraulics (brakes/clutch) were restored. The suspension was treated to urethane bushings and Tokico 5-way struts with Eibach springs and a set of beautiful set of Panasports. Finally, we cut and buffed the paint and Ruth's Z took on a new look…it was almost like 1978 again!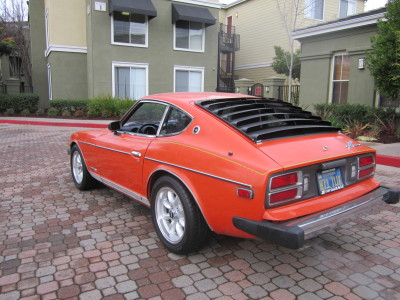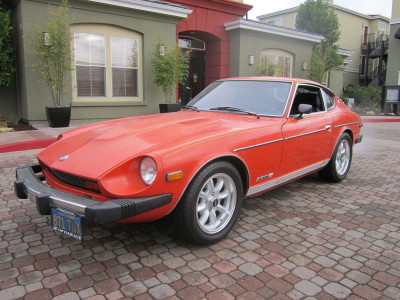 The next step for them to drive and enjoy the car happened a few years later when we restored the entire interior of the car: a full dashboard restoration, Recaro LXF seats (Leather!), custom carpet kit, sound deadening, all weatherstripping, seals, etc.  These are all the details that ZCG performs to take a 280z from an awesome car from the 70's to a timeless classic that can be driven anywhere.
The Little Things:  sill lock trim!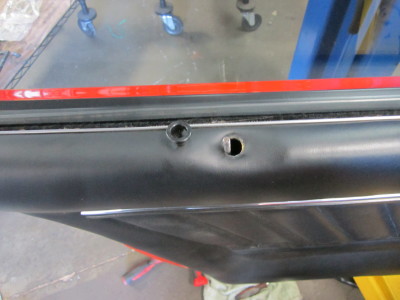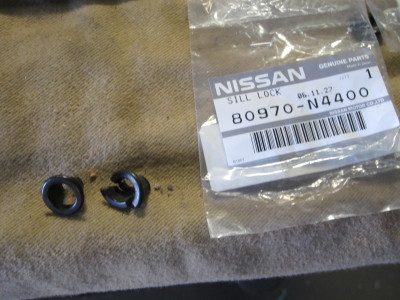 Dashboard: gauges and knobs: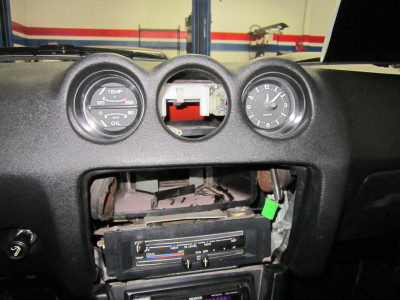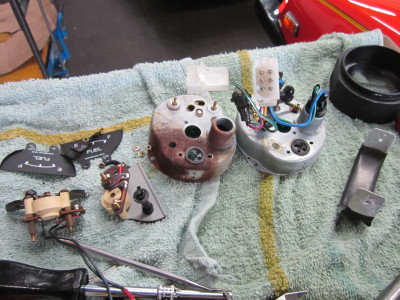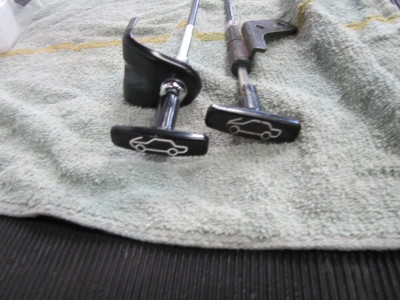 The result of the interior restoration: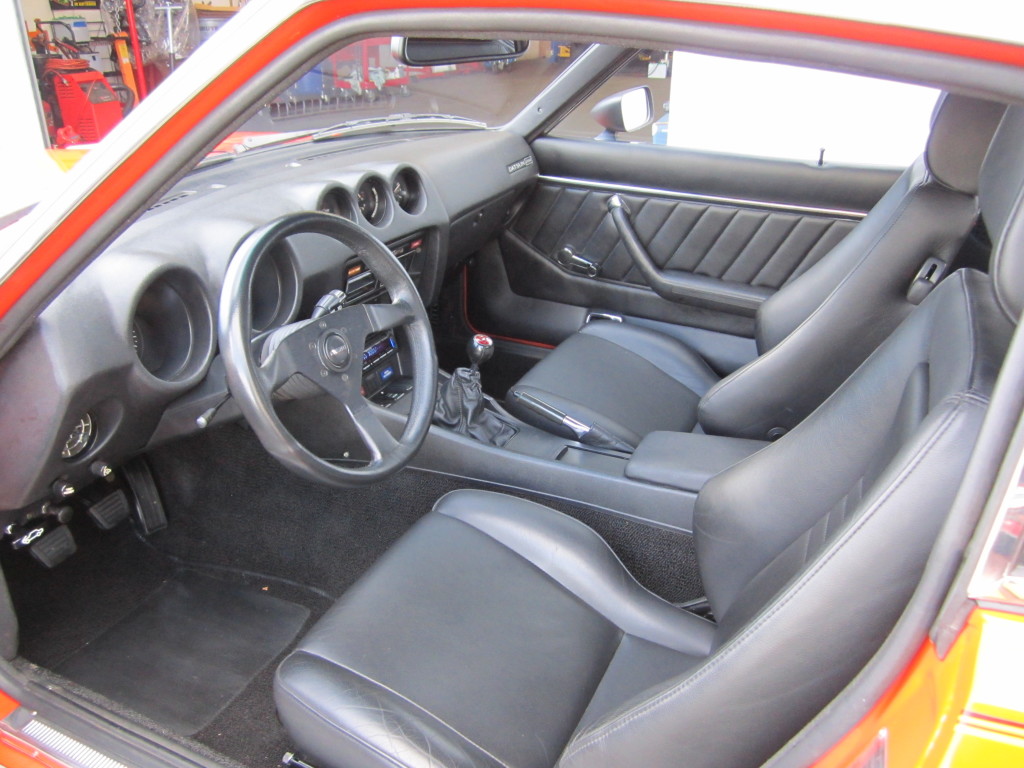 It had been years since we had seen the Roth's other than routine maintenance. It was time to dive back into the project with a full external restoration.  The cut/buff from a few years back wasn't sufficient and it showed in areas like the hood. Those amazing pinstripes and lower rocker trim were looking a bit tired as well: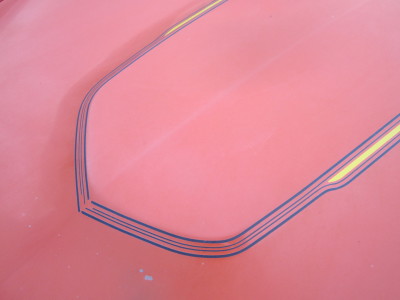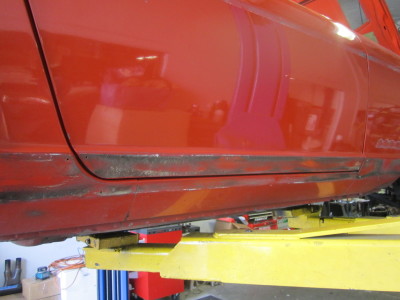 We called upon our man William from William's Auto Body and both Ruth and Larry had two requests: 1) The Z car must be as awesome inside as outside and 2) we absolutely must keep the pinstriping that had been on the car since new. William was more than up to to the task. This time we went ahead and installed electric power steering for ease/use, our upgraded rearview mirror (as featured on Gary Roser's car, report later) which includes a backup camera, GPS, temp: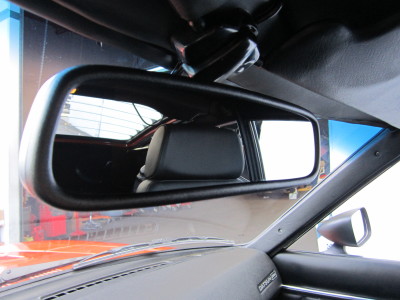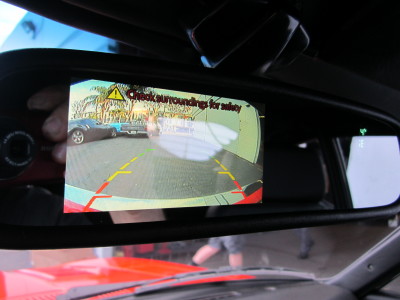 Re-chromed bumpers and restored guards: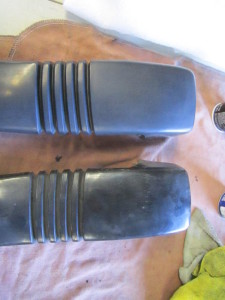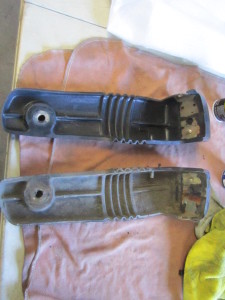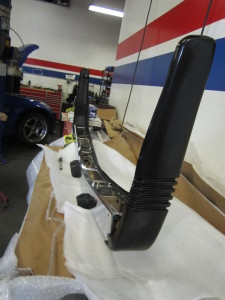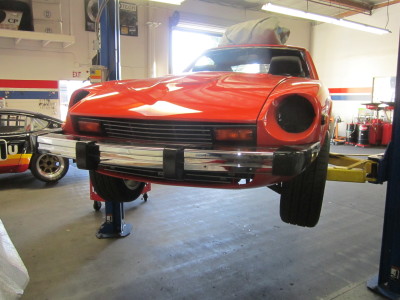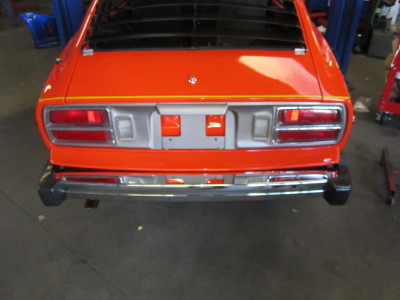 Full glass/chrome trim/weatherstrip R&R. All NOS Nissan!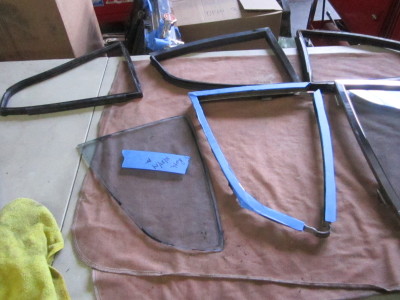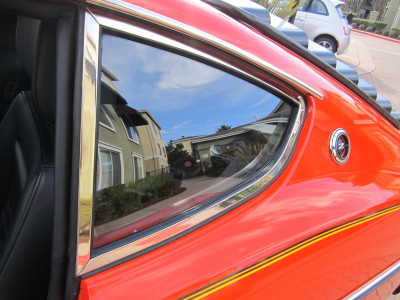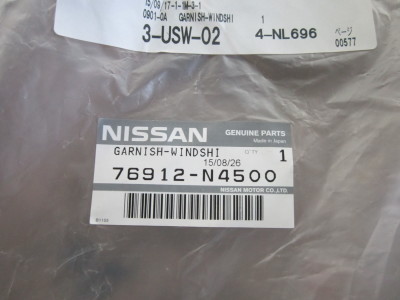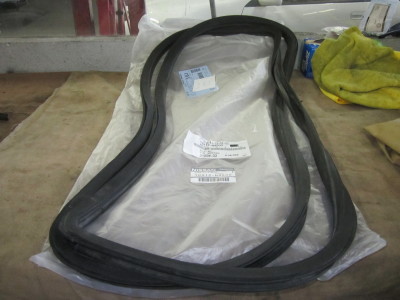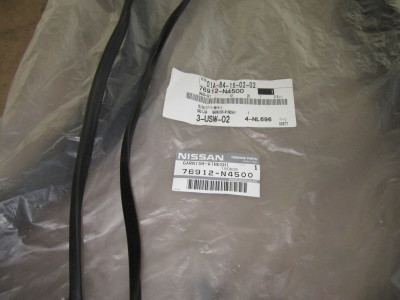 Inner fender liners: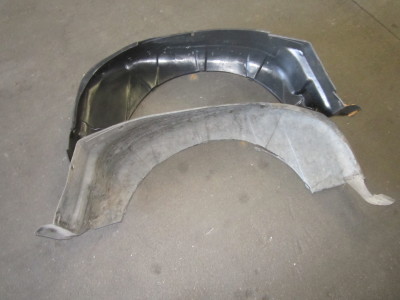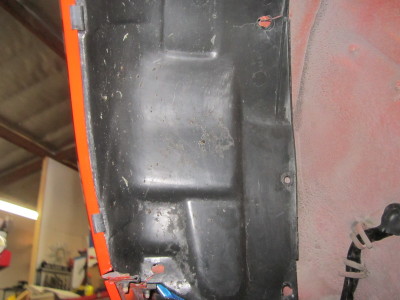 NOS emblems replace pitted/fading orignal pieces: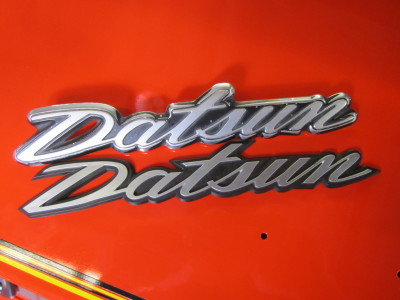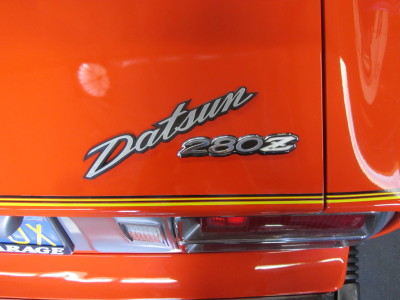 Rear tail light panel: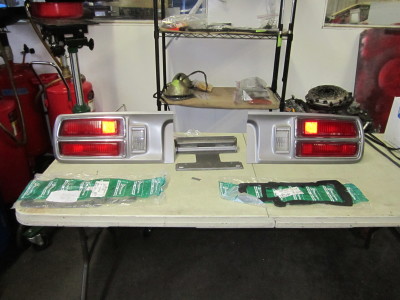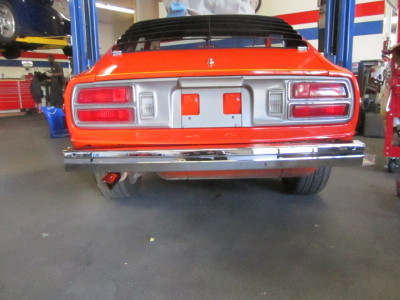 Restored side moulding: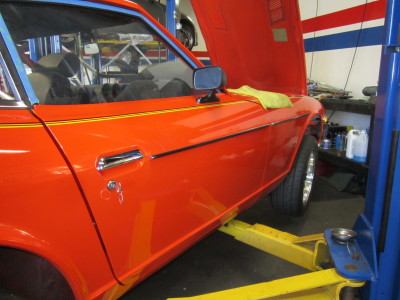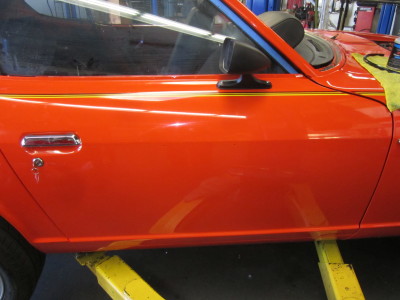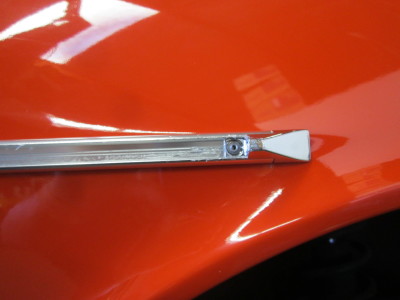 William applied the factory paint color and the Z looks fantastic. We cleaned up the louvers too.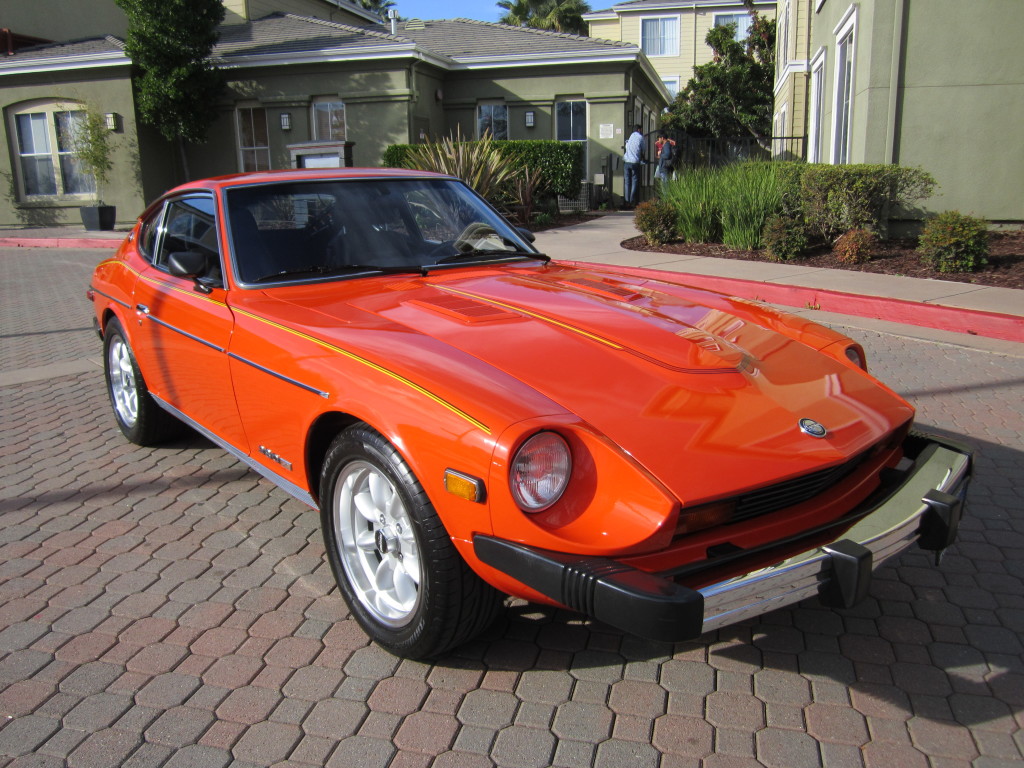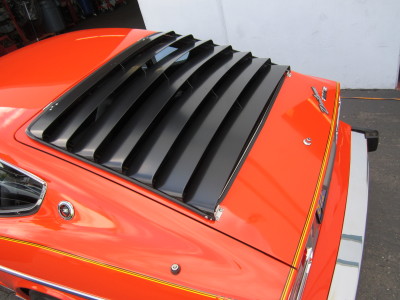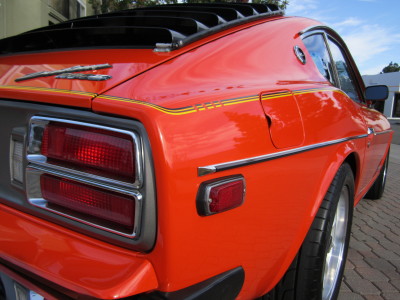 The best part, of course, is that Ruth and Larry are still in love with their 280z! Enjoy The Ride and thank you for letting us be a part of your journey. Your dedication and passion for the Z is contagious and we love it!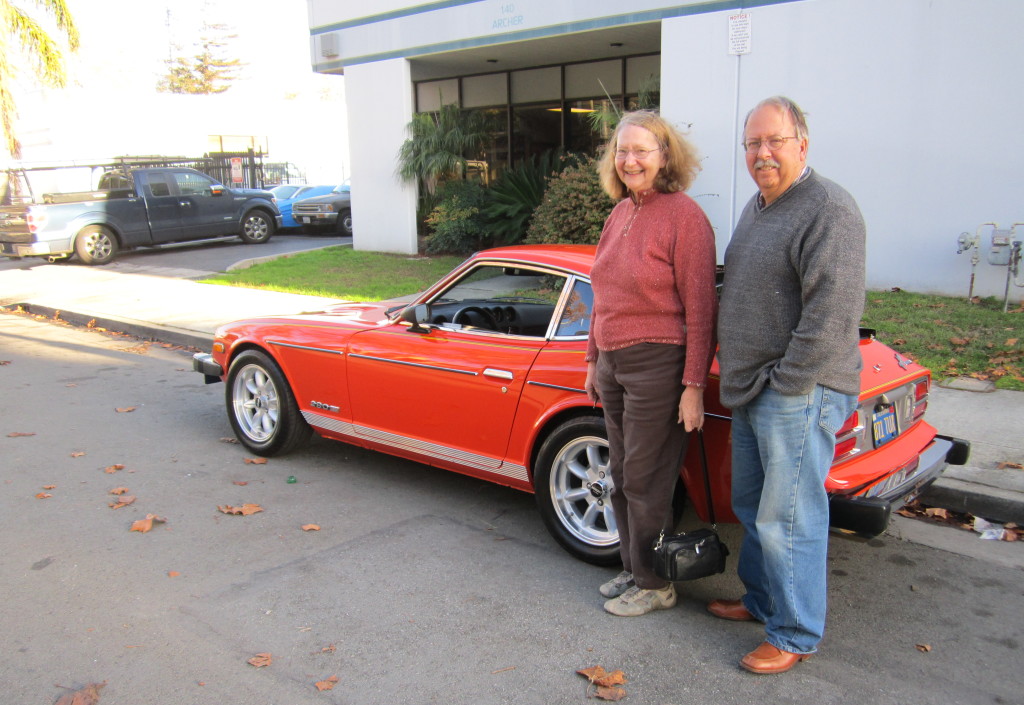 More pictures in our gallery below: …[read more]
Comments Off

on Love Thy Z: Larry and Ruth's Datsun 280z