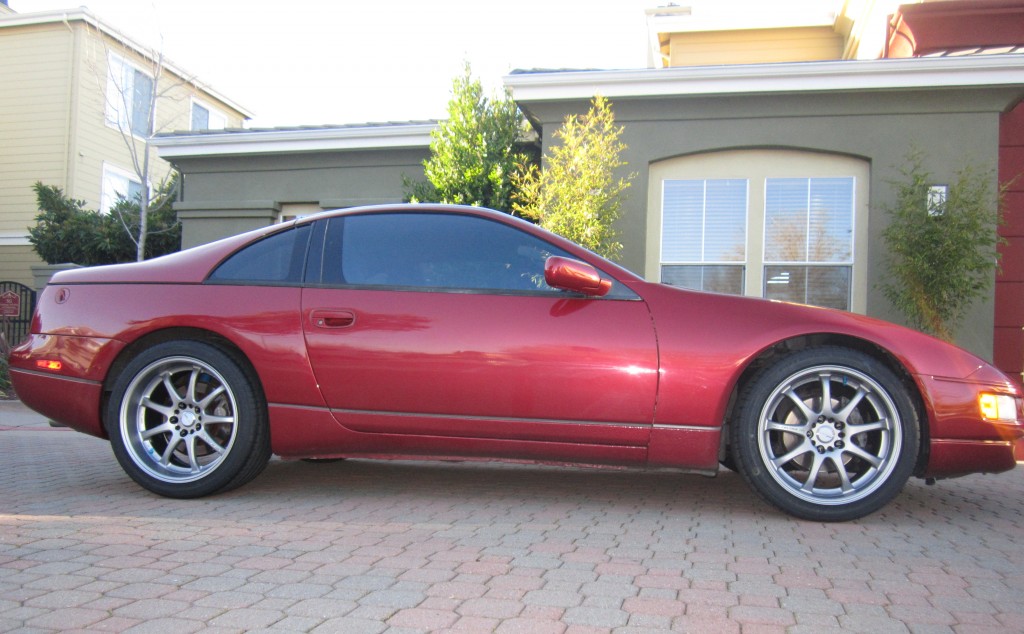 Kevin M came to Z Car Garage with his gorgeous Cherry Red Pearl 300zx slicktop. We took care of several maintenance items including a new clutch/flywheel, JWT POP charger air filter, A/C sorting, new tach and finally eliminating an annoying hood rattle.
Here is the new filter: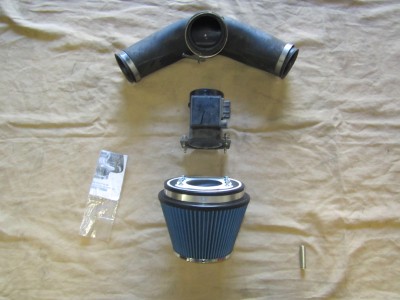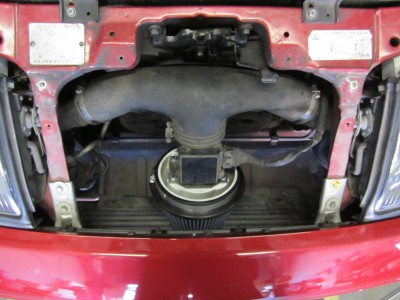 We installed a used flywheel with a new JWT Heavy Duty clutch: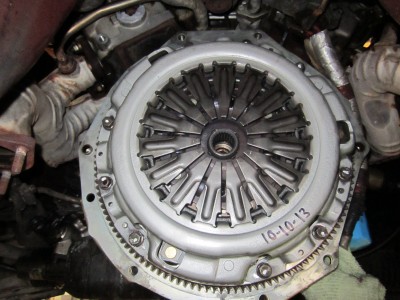 The Z also got some new shoes. Kevin has great taste and we applaud his wheel choice: 18″ WORK XD9s!!! The transformation is amazing: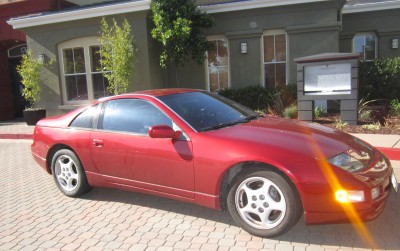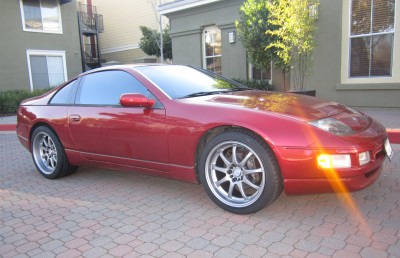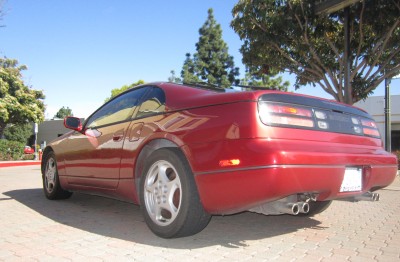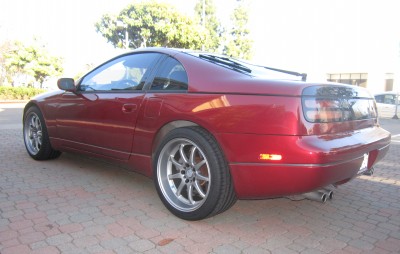 New Bridgstone tires with 275s in back fill the wheel wells nicely. We love the lip and spoke design on the WORKs.  A slight drop in ride height would be sweet…maybe Kevin will be visit us again for suspension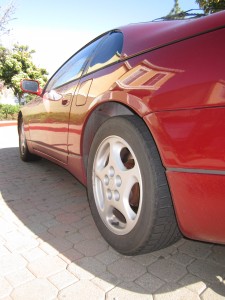 Enjoy The Ride Kevin!