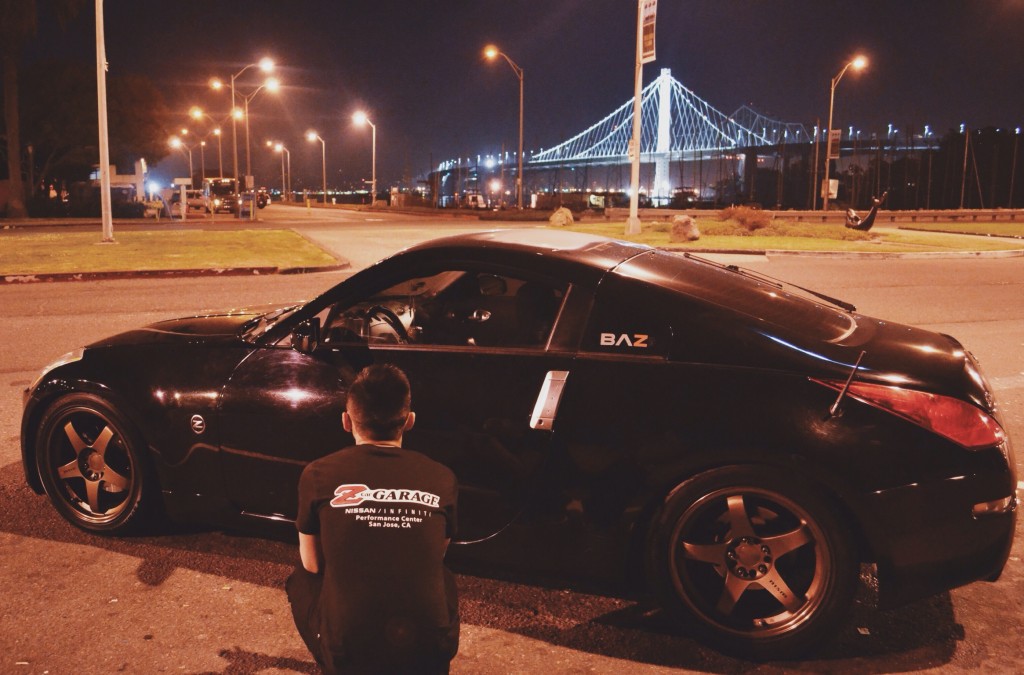 Josh R called us up for some free Z Car Garage swag.  Rob happily sent out a few things but they never reached Josh. This was unacceptable so Rob sent him a care package with key chains, shirts, lanyards and ensured delivery with the boys in brown.
Josh got finally got his swag and mentioned that he'd be back with his Z33 if he needed some tuning and we are happy to report that we worked on his Z recently!  We installed ART pipes, Motordyne MREV manifold /plenum spacer and finished the bolt-ons off with an UPREV tune.
Here are the ART pipes in place of the factory cats:
Before/after: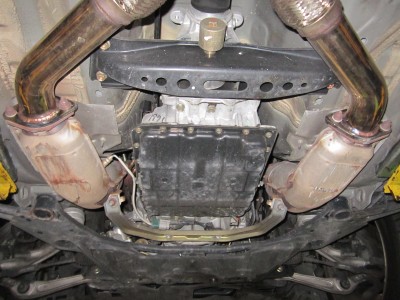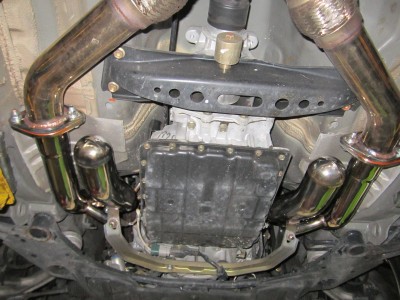 On the dyno we started with a baseline of 227hp/215tq and after bolt-on/tuning ended up with 254hp/233tq to the wheels: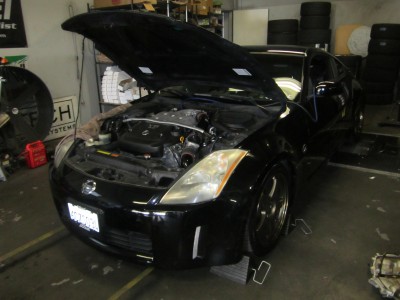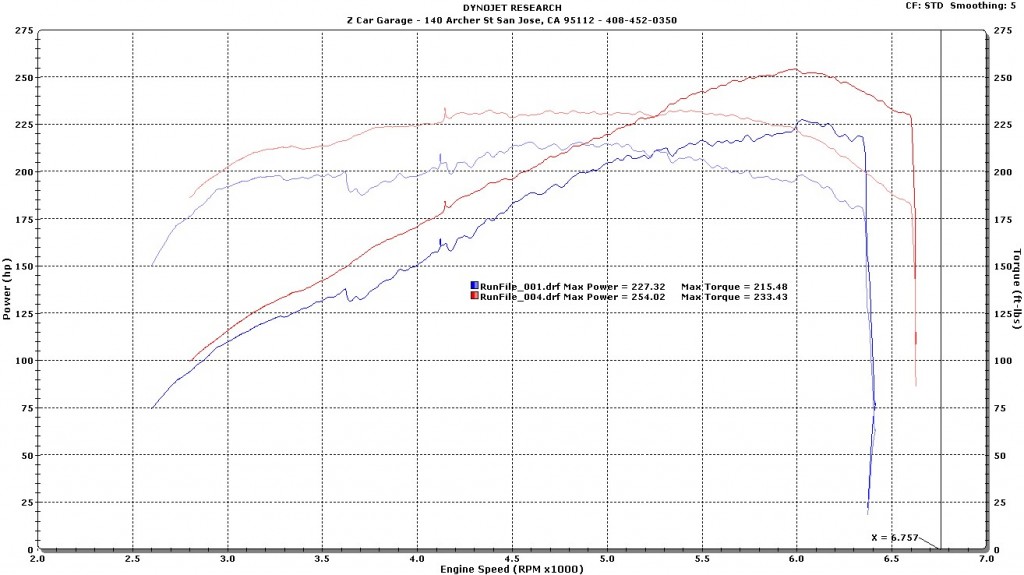 Here is a breakdown of the bolt-ons and UPREV tuning.
Baseline to plenum spacer/manifold shows slight peak gains but significantly more midrange power:
UPREV tuning maximizes these bolt-ons yielding +6hp/7tq. Also note the increased rev limit:
The ART pipes really help in upper rev range increasing hp by 12hp. A final UPREV tuning session adds even more hp/tq: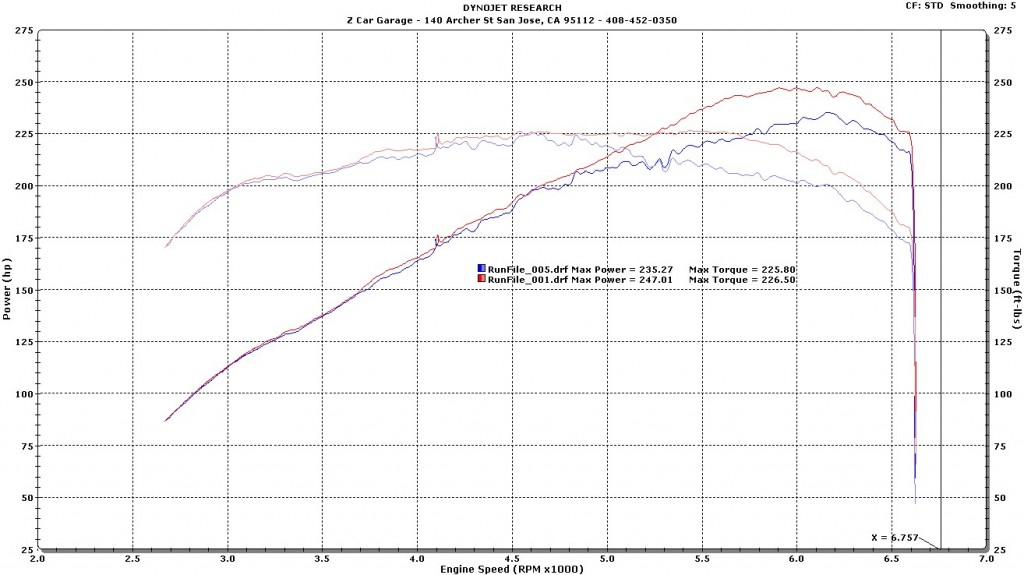 Thank you Josh for coming to ZCG!