I've been away from the blog for over a week to concentrate on a few other things around the shop but do not worry, WE ARE NOT GOING ANYWHERE, in fact we are doing everything we can to make our customer cars the best they can be.    I'm going to try to get all of you back up to speed on the recent shop happenings today.
I also have a ton of new, and AMAZING, parts for the Behemoth 240z with the RB28 stroker here at the shop.  This will deserve it's own post so look for that either late today or tomorrow.
Let's see… where did we leave off?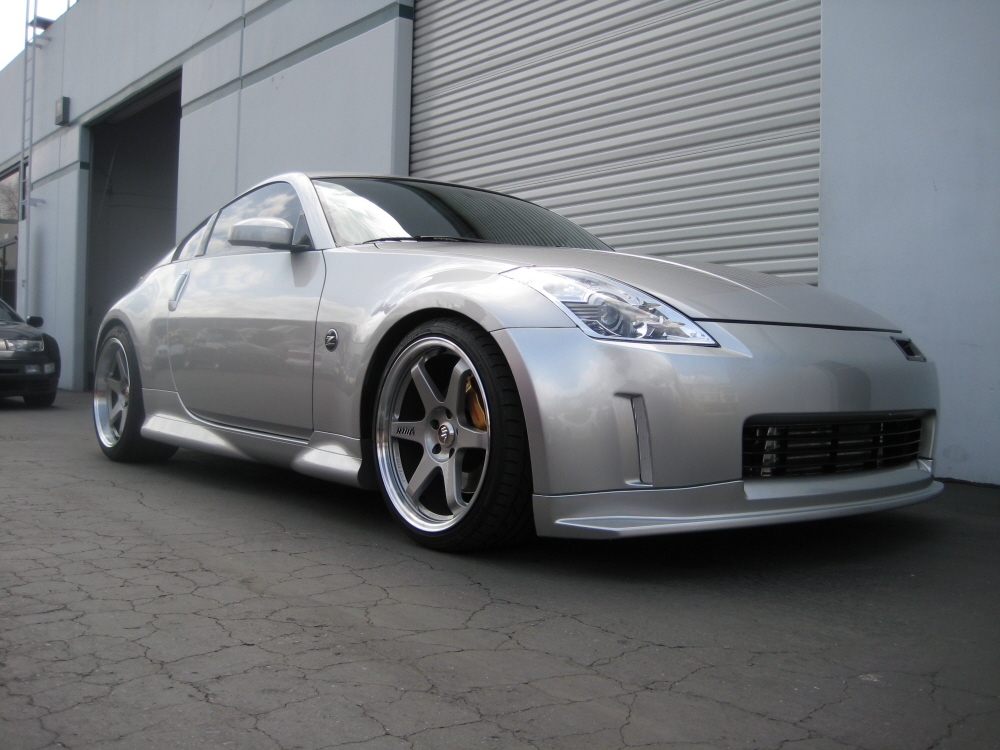 We installed a Vortech supercharger on  350z last week.  The blower assembly in this project was a sealed unit from Vortech which means that all the fluid required to lubricate the supercharger is self-contained and does not use the engine oil what-so-ever.  This reduces the install hassle greatly on a Z and there seems to be no performance difference.
The only annoyance with this setup is that you now have to change the supercharger oil separately from the engine oil every 7,500 miles.  The normal Vortech kits use engine oil for lubrication so you end up servicing the supercharger every 3,000 miles when you do a standard oil change.
We also installed gauges to monitor the engine vitals and one of our custom ZCG oil cooler systems to keep things in check.  The car has a few other bolt on modifications such as an Apexi exhaust, upper intake plenum, etc. and the new power curve is right where it should be for an early VQ35DE with a Vortech.   The best part about this car was the customer's face after he came back from the test drive.  He had an ear to ear grin and kept saying to himself that he needed to be careful while he adjusted to the new power.  Awesome.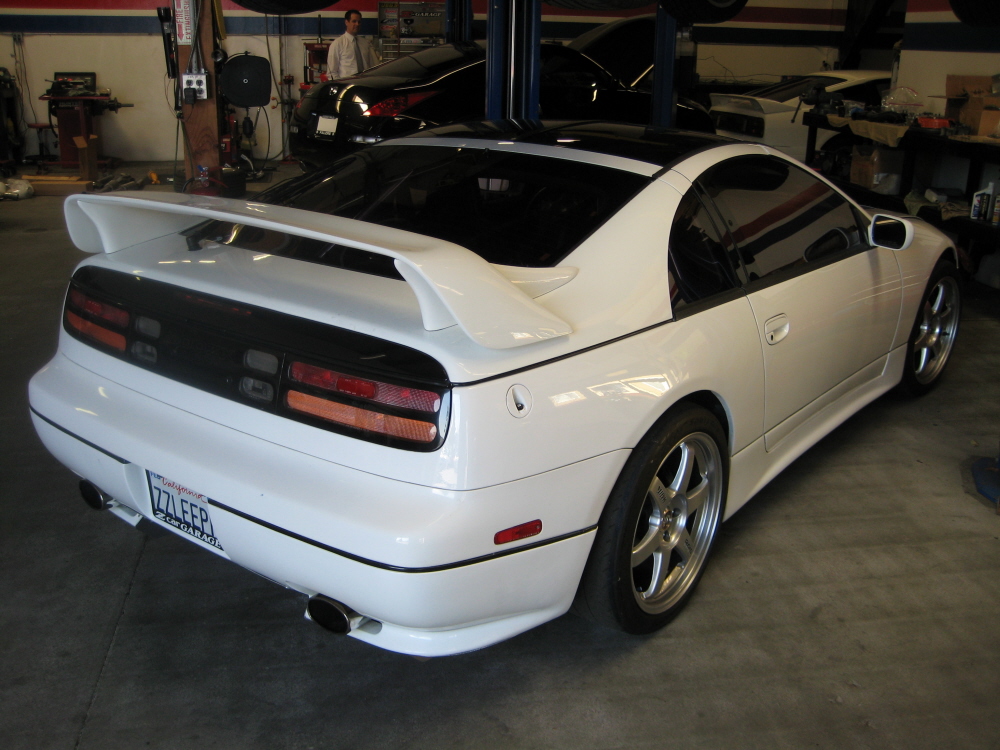 Another car that we have been plugging away at is a VERY SPECIAL 300zx Twin Turbo.  This car is pristine inside and out and out and has enough one-off modifications to make your pocket book wince.  The engine let go awhile back due to an ignition system failure and over the past few months we have been building the power plant that this car deserves.  The old engine made over 600 wheel horsepower and the new engine should make a decent improvement over that.
This car has so many cool little (and big) things about it that I wouldn't be doing it justice to leave them out, so there will be more pictures, info, and dyno graphs once this phase of the project nears completion.  We can't wait!
And last but certainly not least is the Red 280zx restoration….
The interior parts that we have been waiting to get back from the dye shop were picked up last week and they came out great!!  We are planning on clearing part of our week out to focus a generous amount of our attention on finishing this car for good.  As it goes together I'll be adding pictures right here on ZCarBlog.