This GT-R came into the shop back in January to get a lower stance by way of an Eibach Springs Pro-Kit.  That post can be found HERE.
Last week it came back to us to receive it's first engine related upgrade, a new HKS mid-pipe that removes the secondary cats from the system.  This upgrade has been shown to pick up a few horsepower by way of less exhaust restriction but the best part about this change in my opinion is the few extra decibels that the VR38DETT makes now.  Sometimes the ear dyno can be more rewarding than the butt dyno.  A nice upgrade for a super-clean car.  I'm not sure what else the owner has in mind for his GT-R but if we do the work you better believe it will be up here on ZCarBlog.
As a side note, the owner of this car recently got rid of his highly modified Mitsubishi Evo VIII in favor of a new Nissan 370z!  Way to keep it in the family.  I'll try to see if I can get a few pictures of both cars.  Happy Wednesday.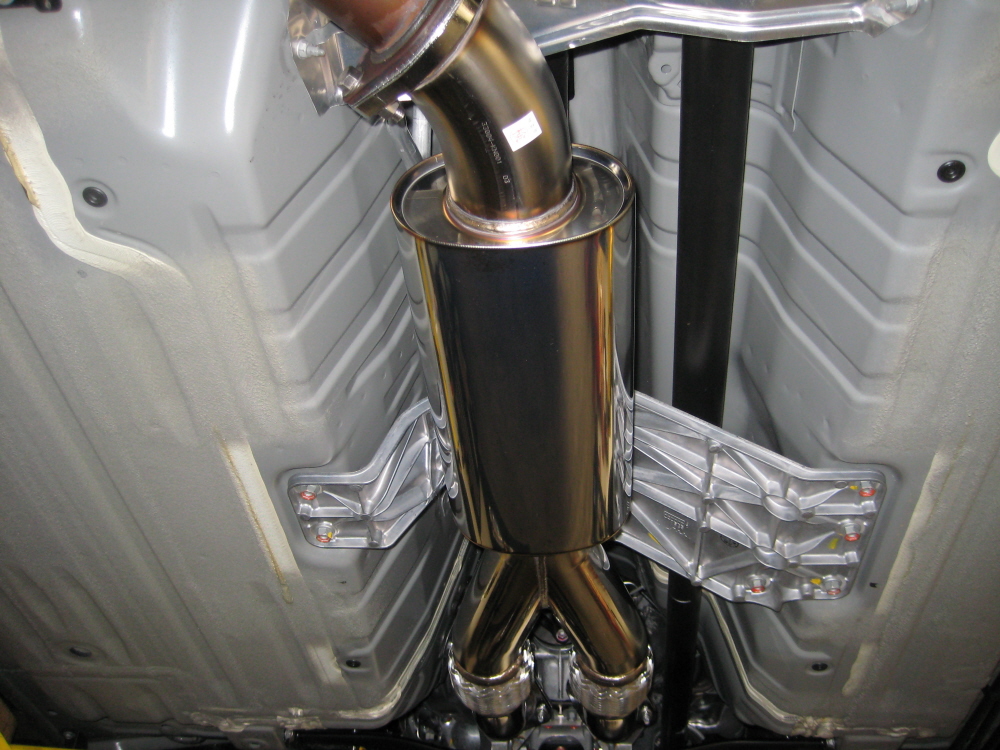 There are a couple more photos after the 'read more.'