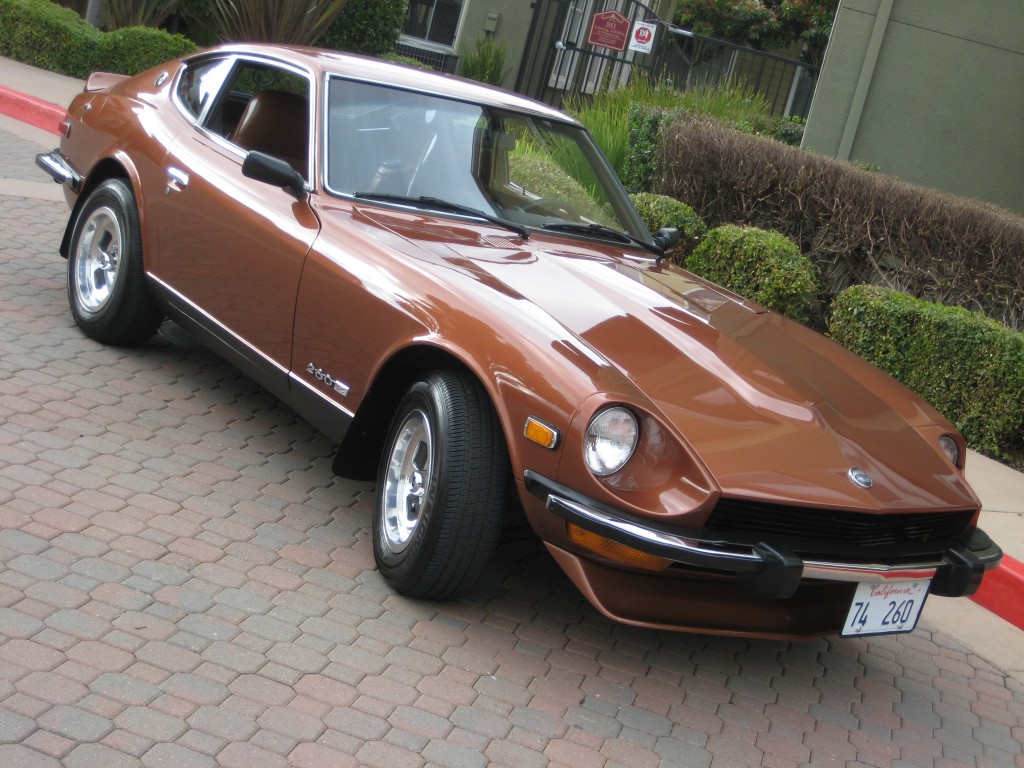 It is always great to hear stories from original Z-car owners. Joe A came to ZCarGarage to restore his 1974 260z after 36 years of ownership! He had become familiar with ZCG through our local club, 
ZONC
.  After carefully inspecting the car, Rob and Joe sat down and discussed several procedures that would update and improve the car. They decided on a complete engine rebuild with tuned exhaust, and removing all smog devices since the car was over 35 years old.
Here are a few pictures of the engine bay after removing the drivetrain: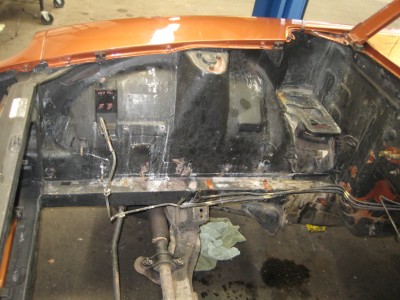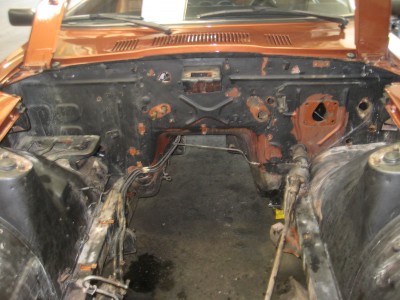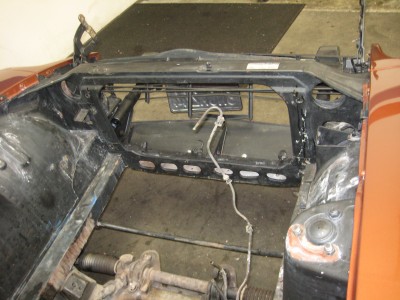 The engine was rebuilt with a mild cam and dyno results showed  nice gains of 23 rwhp and 13tq!
The engine bay and underhood had to look just as beautiful as the body so
William
painted everything back to the original exterior color. ZCG provided zinc plating and powdercoating services under the hood and all wiring harnesses were redone: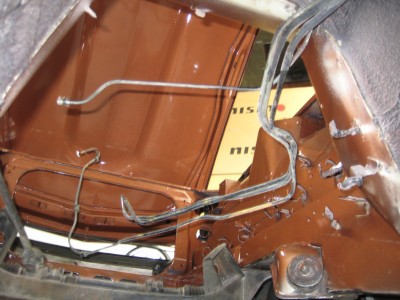 Here is Joe with a few words on how the Z became part of his life:
"It was January of 1969 and I had just been discharged from the Air Force. I had moved back to Brooklyn New York where I had spent my younger years growing up. In January of 1970 I attended the New York International Auto Show. That was my first exposure to the Z heritage. It was at this show that I first saw a 240Z. At that time I could only say 'this is the car for me'. Everything about this car was not only pleasing but also exciting. That's when I vowed that I would own one someday.
It wasn't until 1974 that I was in the position to do so. I visited Bob Sharp Racing in Wilton, Conn. with the intent of purchashing a 240Z. I was told that they were no longer making 240s, but that the 260 was replacing it. I saw some of the prototype photos of the 260 and was just as impressed as I was with the 240…"
"…I placed an order for one and picked it up on June 27, 1974. That drive home was really thrilling. I couldn't believe the comfort and handling of the car. In 1977 I moved to California and naturally the Z accompanied me. The trip was made without a hitch. I had always kept the car in sound mechanical condition. In 1986, at 94,000 miles, major suspension, cooling, fuel and electrical components were replaced. At 148,000 miles in went a rebuilt 2.8 liter engine. In 2008 the car was repainted to the original Datsun 301 Metalllic Brown. In Sept. 2010 I noticed the car was burning oil. Wanting to keep my Z as long as I could, led me to explore and gather what suggestions could be done to improve performance and appearance…"
Joe's goal was to improve the Z to as close as "new" condition and the results can be seen below in the now gorgeous engine bay:
Before                                                                                             After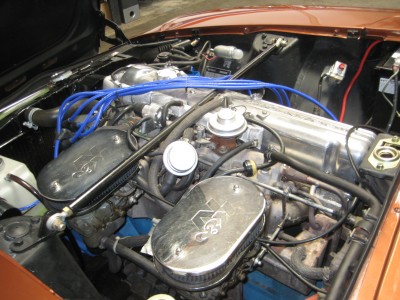 "After all the work was done I drove the car with the rebuilt Rebello engine. This provided a noticeable increase in horsepower and torque. The car is as attractive as when it was new. This work was completed with the odometer registering 298,000 miles. I personally will continue to drive this vehicle as long as I can."
We are glad that you are enjoying the ride Joe!
Long Live The Z!
You can see more pictures of the restoration in the gallery: