At Z Car Garage we are fortunate to be a part of many Nissan/Datsun enthusiasts lives and here is another amazing story of how we helped one man reunite with his beloved 240z…
To Rob and team of Z Car Garage,

Thank you for being a big part of reuniting me with my 1971 240Z on my 50th birthday.

I'm not sure whether you know, but this was my very first car, purchased for me by my father when I was 16 years old. Did I have a cool dad or what? He paid $4700 for the car in 1978. Although it was about 7 years old when I got it, it was in great shape and probably the most awesome car I could have had during high school. After a year, the seller experienced seller's remorse and actually contacted my Dad to buy the car back. Of course, there was no way I was giving that car up, and over the next 20 years, my 240Z was my pride and joy.

Besides being a reliable means of transportation, I have numerous fond memories of this car, most notably proposing to my wife in this car 19 years ago. On that night, we had dinner in SF and afterward, I drove to the Marin headlands. With a romantic view of the City, Golden Gate Bridge and some champagne and strawberries, I proposed to my then girlfriend, who might very well have said yes because the car made me so cool.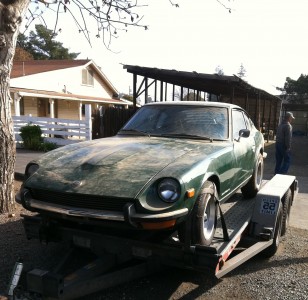 But, after 20 years, I unfortunately started to notice exhaust fumes seeping into the car, and by this time, it was no longer my primary mode of transportation (more of a weekend car). With the exhaust issue and the fact that I didn't have room at my new home for three cars, I decided to store the Z at my father's place. My plan to temporarily store the car until I had time to address the exhaust issue turned into a 12 year separation between me and my 240Z.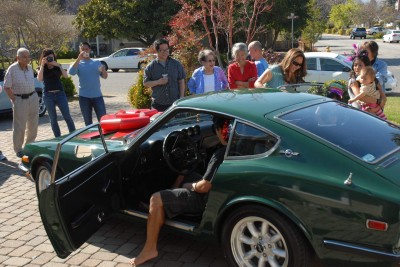 For my 50th Birthday, my cousin, Trent coordinated with my wife to get my car running again and secretly moved the car from my dad's place to your garage. Along with many assorted relatives, they planned to surprise me with the restored car during a party we held at my house. Of course, it was a HUGE surprise to walk out my front door and see the Z sitting on my driveway after 12 years in storage! It's amazing how good it looks, and I especially appreciate how the restoration is not "over-the-top"- as close to stock as I maintained it.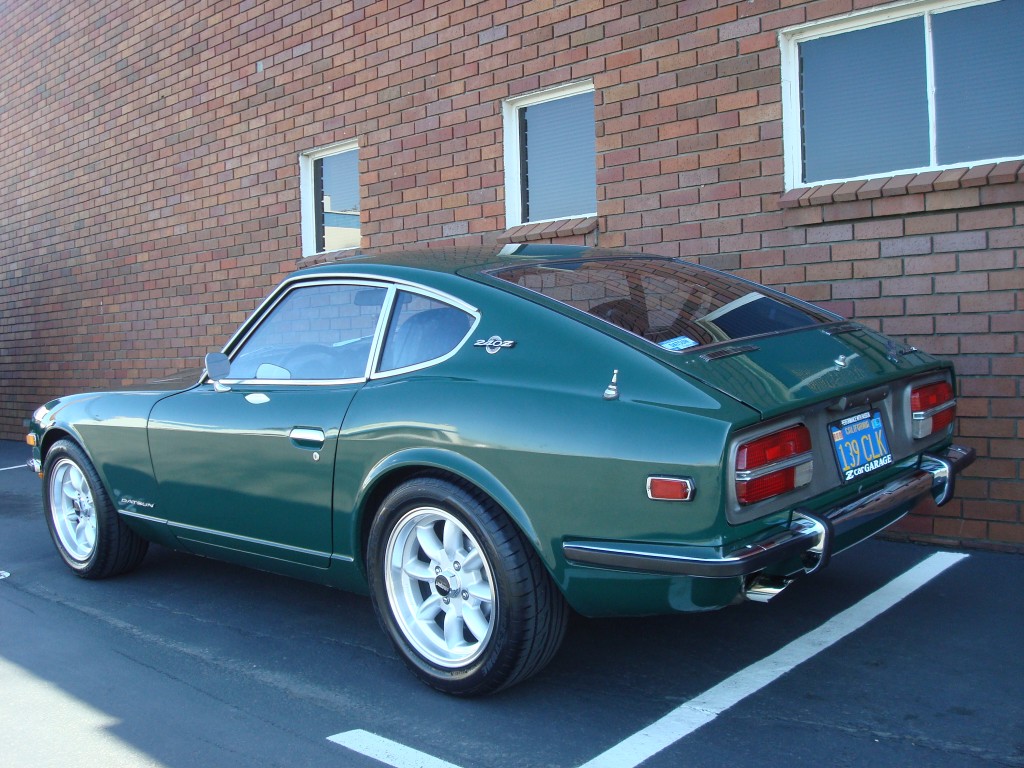 Everywhere I drive now, someone comments on how good it looks. Besides looking great, it also runs great. The carburetors are perfectly tuned, the clutch is tight, and the suspension has greatly improved the handling. And it's not bad for my ego either.

It's great to have my 240Z back and I can't help but smile whenever I get in it.

Thank you again to you and your team,
Ken M.
As you can imagine we were very eager to help Ken's family bring the Datsun back to life and back on the road. ZCG focused on making this car sharp looking with an emphasis on driver enjoyment. Cosmetic upgrades included re-chroming and straightening both f/r bumpers with fresh OEM rubber trim: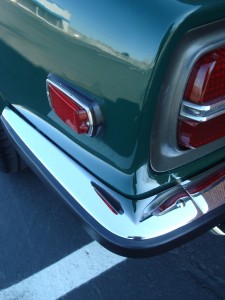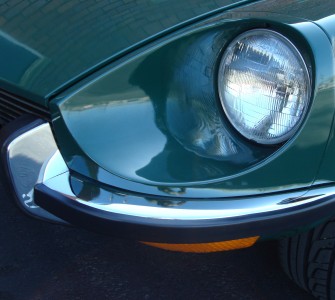 Requisite 16×7 Panasport wheels shod with Bridgestone Pole-Position  re760(225/50/16) tires are at all four corners:
Underhood the engine bay received some serious attention with a full clean/detail, all new coolant bypass hoses and upper/lower radiator hoses: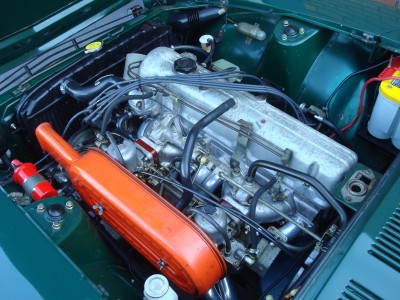 The intake manifold was removed, cleaned and de-smogged. New intake/exhaust manifold gaskets installed along with a new header and full exhaust system. Driveability being a priority Rob and the crew tuned the carbs to perfection: steady idle, crisp throttle response, and smooth power delivery in all gears. I drove the car briefly to take photos and even I fell in love with it 🙂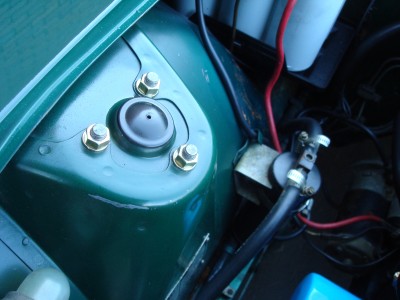 The chassis also got some serious love with a complete front/rear suspension rebuild that included new bushings throughout, 5-way Tockicos, Eibach springs, sway bars, and new steering rack bushings. The interior on this 240 is incredibly clean. We added a Kenwood head unit and an MSA rear speaker box: Nothing flashy in this handsome cabin!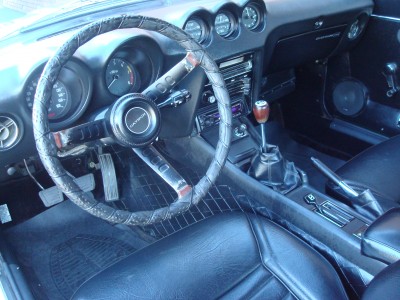 Did I mention how much I want a '71 240z now? Thanks to Ken and his family for letting ZCG be a part of their Z Car passion. This is what we live for!
Check the gallery for more detailed pictures: