Back in April our good friends from Oregon visited ZCG for the first time. No, they didn't fly down here they drove their Datsun roadsters! Part of their 900+mile journey from Oregon to the
Solvang Datsun Roadster Show
included a stop in San Jose for a shop tour that turned into a memorable time for all.
Eric S, Dave J. and Michael S. are all Datsun roadster owners that have modern Nissan SR20 powerplants thanks to Michael's engineering and parts from his shop, Spriso Motorsports. I can't possibly list everything about these two sensational roadsters but here are some highlights about Eric and Michael's cars:
Eric's high-windsheild roadster has a full frame-off restoration and an S13 SR20DET drivetrain. In addition to the turbo-plumbing the interior also showcases Eric's fabrication skills with a low windsheild dash swap, lowered floorpans with Lotus Elise seats, Classic Instruments gauges, Tommy Kaira shift knob, staggered 16″ Watanabe wheels, z32 brakes, and an RX-7 rear end. Eric gave me a ride at Solvang and it almost has a "German" feel to it…that is how solid the car is!
With a power-to-weight ratio better than a Lotus it also accelerated unbelievably fast.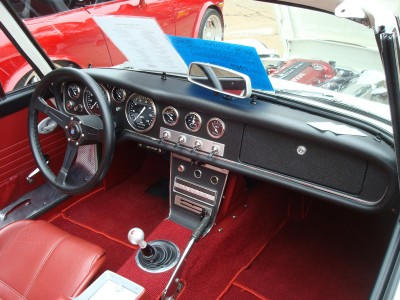 Michael's '66 low windsheild is painted a subtle beige/grey metallic with staggered 16″ Watanabe wheels. It is also a full frame-off restoration with an NA S15 SR20DE powerplant, Z32 brakes, RX-7 rear axle with TORSEN lsd, stock interior with Classic Instrument gauges and trademark functioning teardrop side markers. Both cars have exquisite attention to detail and really show how modern running gear works beautifully with the classic styling and feel of the roadster.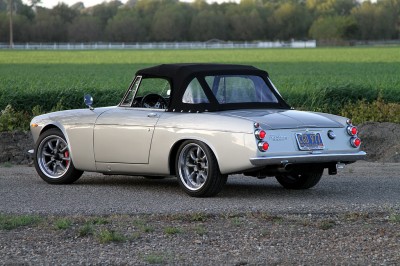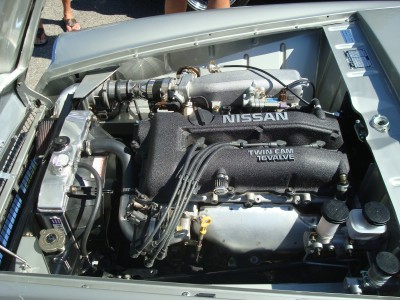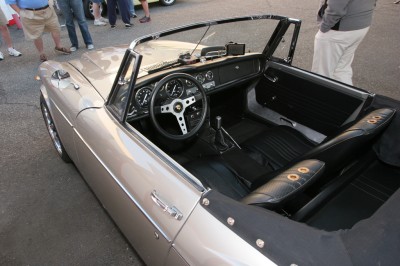 Shortly after their arrival to the shop Rob gave everyone rides in his 644whp Z32TT and Gary's C10. The facial expressions(Eric shown) of each person as they emerged from the Skyline showed how impressive that wicked 3.2L really is 🙂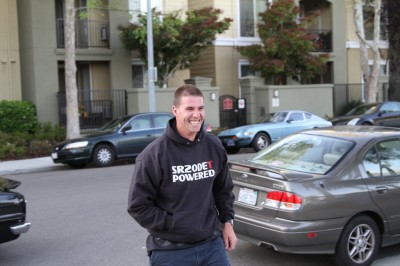 Rob closed the shop  in the evening and a few other Datsun enthusiasts joined us as we shared stories and reminisced in a garage full of Nissans and Datsuns. Good times were had by all.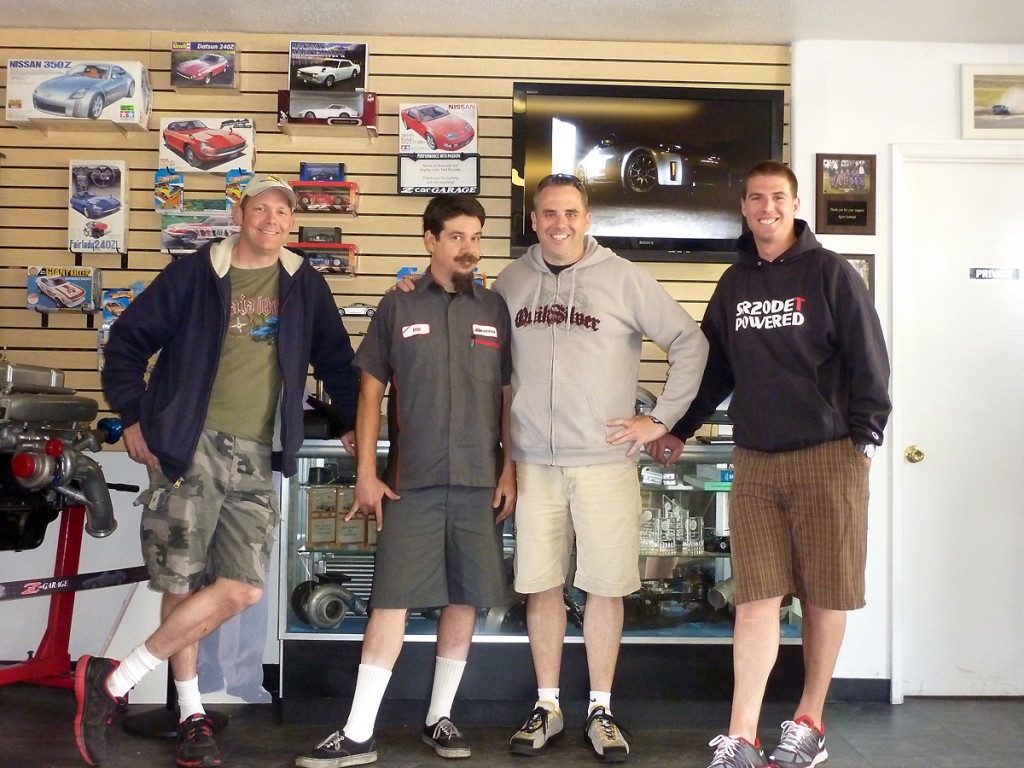 The two roadsters spent the night safely inside the shop while their owners stayed at a nearby hotel. The following morning both cars were put on the ZCG dyno for fun and off they went to Solvang…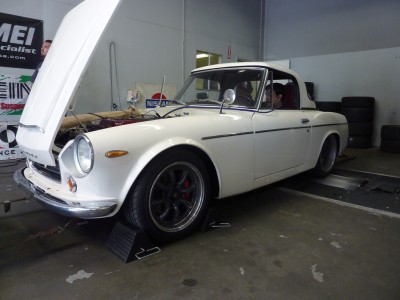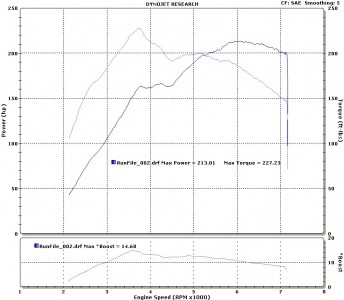 It was great seeing the guys from Oregon and their Datsuns too. Enjoy the Ride!