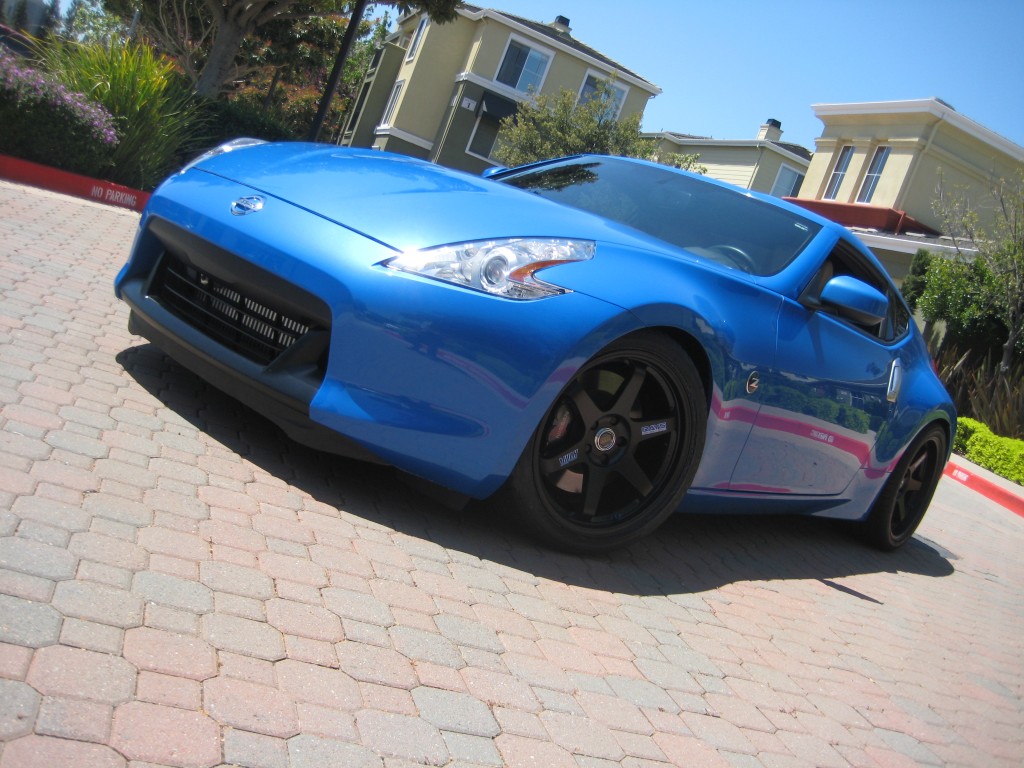 Nissan Z owners are dedicated to their cars. At ZCG we offer that same level of dedication to helping each customer achieve their vision of Z perfection. Tom N is the owner of this brilliant blue 370z and shows us how perseverance and love for the Z always prevails.
It begins just over 2 years ago when Tom visited ZCG for some simple NA
bolt-ons
that yielded over 300rwhp: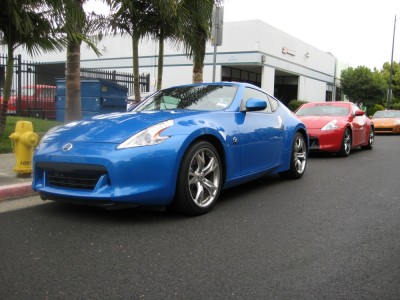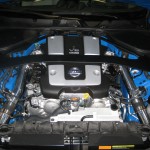 With significant power gains Tom then gave the Z a stance adjustment,
stiffer suspension
and a new look that soon became a "must do" for most Z34 owners: William's "Blackout" package.
All of you can see where this is going, right? Time for BOOST! Two years ago the forced-induction scene for the Z34 was definitely not as abundant as for the Z33. Stillen offered a centrifugal-based supercharger and the only CARB-legal s/c kit on the market which was very attractive to Tom. ZCG installed the kit and put the Z on the dyno for some tuning only to find that it was not producing power as advertised by Stillen: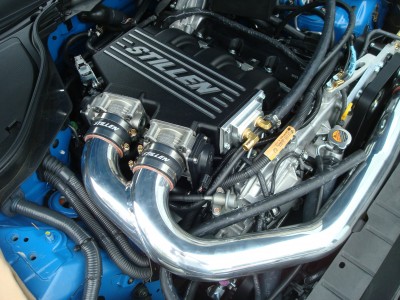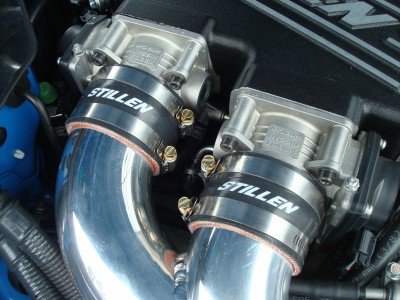 387hp/310tq at the wheels just didn't feel or sound right. Despite Tom and ZCG's best efforts, dealing with Stillen unfortunately did not yield an improvement which was disappointing. This is where the power of the Z and their owners comes into play.  Where most would be tempted to throw in the towel Tom kept at it and continued his quest for boost. Sam at
GTM
had developed a new Rotrex-based supercharger kit for the Z34 and it really impressed Rob.  GTM to the rescue!
Here are a few pics of the install. Note how compact the Rotrex unit is, FMIC detailing, and intakes: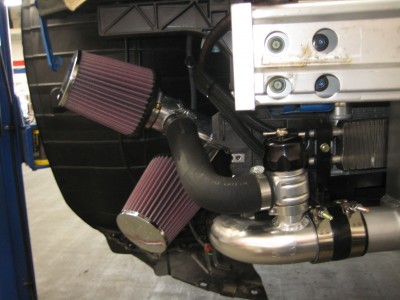 Fit and finish of the kit is great and it really does have a sleeper look underhood with the Rotrex unit neatly tucked away. Do you see a blower? Looks like a power steering pump to me!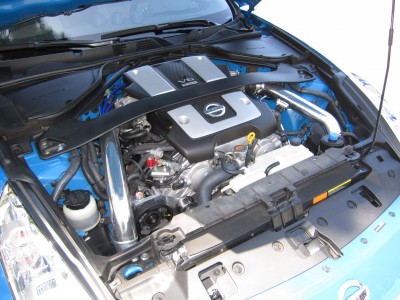 Tom also added a few supporting mods like Motordyne ART pipes and a Berk exhaust system.  Icing on the cake: The HKS camp2 engine monitoring system in the factory NAV location…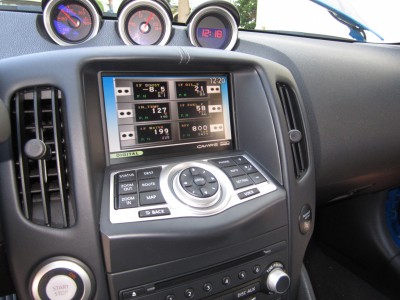 Did I mention that Tom has great taste? A subtle front lip and supremely tasty Volk TE37s finished in black with Bridgestone PP S-04 tires make this boosted 370z really special.
So how did the GTM kit perform compared to the Stillen?
With 421hp and 359tq at the wheels and more power all the way to that sweet HR-7500rpm redline, we think Tom is much happier with the GTM kit

Check the gallery for more install pictures and TE37 pictures too!