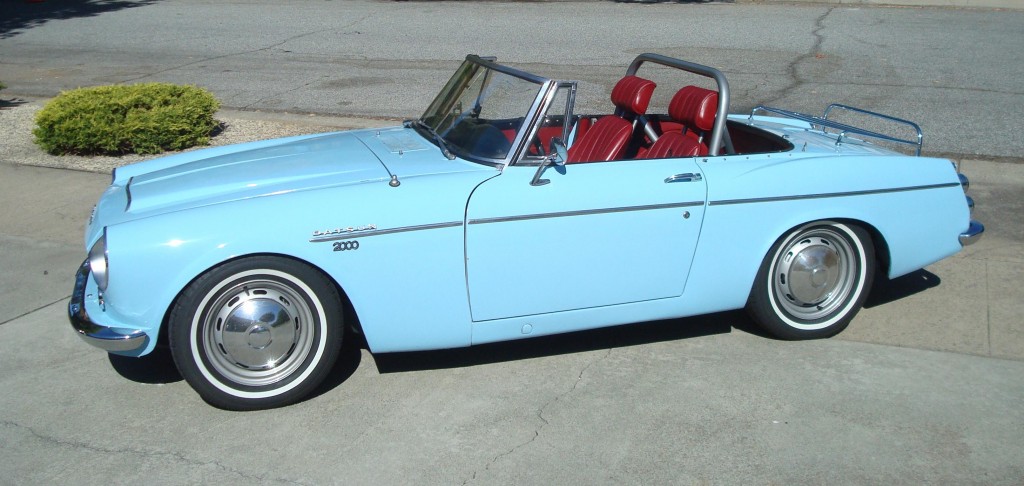 Rob at ZCarGarage is now the proud owner of this 1967.5 Datsun 2000 Roadster. For many Datsun fans this specific model is well known as a highly collectible and sought after vehicle. What makes it so special?
The Datsun roadster was produced from 1962 to 1970 and it came in many flavors and trim levels with exterior/interior and drivetrain changes thoughout the years. Early on the roadster was offered with 1500 and 1600cc pushrod engines both with 4-speed transmissions. In 1967 though, Datsun introduced the "2000" model with a larger 2000cc OHC engine backed by a 5-speed transmission and a host of go-fast goodies like a 160mph speedometer and 8krpm tachometer…things dreams were made of back in '67.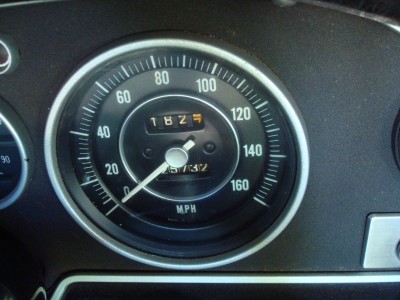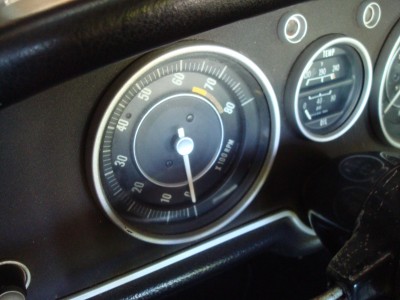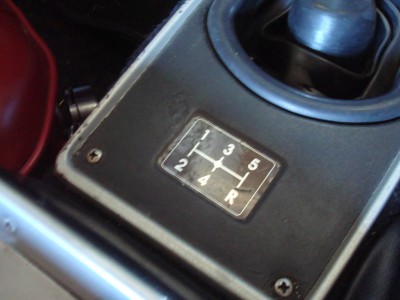 Following the factory hot rod theme Datsun also offered a "Competition" package that boosted output from 135hp to 150hp with the addition of twin Solex-Mikuni carbs, hotter "B" camshaft and a deep, 7qt. finned aluminum oil pan. Needless to say Datsun won plenty of races with this setup: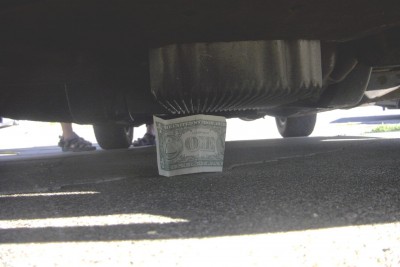 On the outside, a new handsome "D" badged grille, Satin-finished headlight buckets, "2000" badging, and a thin metal license plate trim helped identify this rare specimen:
Only 1000 of these '67.5 2000s were made and according to the registry less than 100 are accounted for in the states: Rob's is SRL #00248. For more information on the '67 2000 and roadsters in general please visit Datsun.org.
Though not a factory "competiton package" optioned car it does have all of those parts installed. The suspension consists of Mike Kerr front coil springs, NISMO rear leaf springs and larger front sway bar.The light blue paint is color code 563: Sora Blue. It is difficult to photograph and changes from a pastel blue to almost turquoise under varying light. The interior has red seats and panels with black carpeting, a combo not offered from the factory with Sora Blue paint but still very cool to us.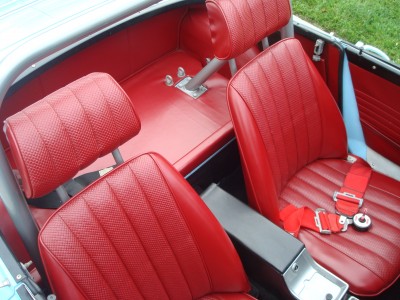 A little history on the car…SRL-00248 gained notoriety by its owner from 1998-2003: Michael "Calspeed" Carion. He made sure this rare Datsun was not a garaged-trailer queen.  He took it to road courses all over California and made some impressive road trips too, inspiring roadsters enthusiasts(including me).  Rob remembers vividly how Carion gave him his first ride in a Datsun roadster back in '99.  Carion added the go-fast parts, Panasports with AO32R tires, racing stickers, roll bar, front spoiler, and other nice touches with the help of restorer Mike Young. It was not uncommon for folks to refer to the roadster as the "Calspeed" car: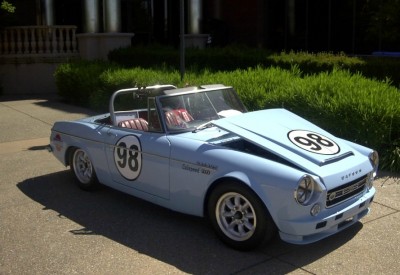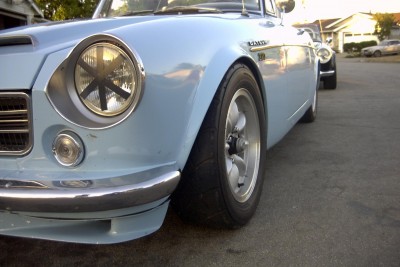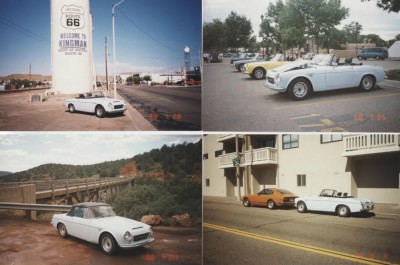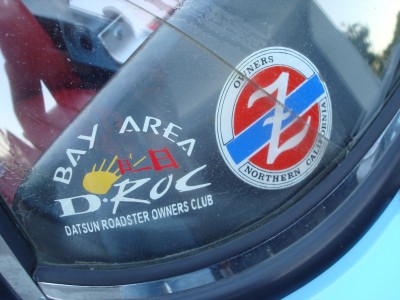 In 2003 Raul L. caught the roadster bug and started acquiring several Datsuns. He bought #248 and enjoyed it immensely.  We had a friend help us remove some of the racing decals and I remember cruising with Raul in my then U20-powered roadster…good times. He even let me drive it for a few days and I will never forget the sound of the Solexes accompanying the thrust as the tach needle swept past 4krpm…see videos below!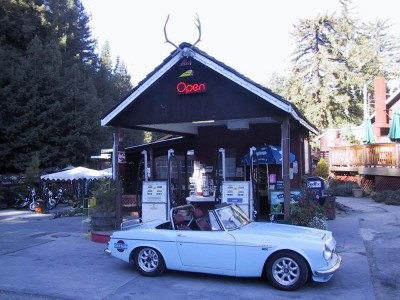 Just recently Rob was given the opportunity to own SRL-0248. When Raul wanted to focus on getting his other roadsters running he decided to give Sora Blue a new home. Rob couldn't be happier as this was his dream car and the keys were passed from one Datsun Nut to another. Raul took great care of the car as it was pretty much exactly as I remembered it in '03: sweetness.  Phenomenal shape with clean footwells and a few things that needed work like hydraulics and some carb tuning. Note how clean the inner rear fender is!
Even the 45year-old speedometer is spot-on! Sora Blue is a blast to drive: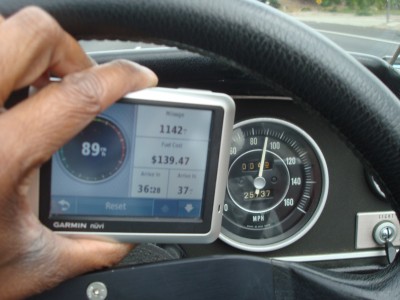 Here are a few videos of  the roadster running after being in storage for years:
Rob's vision for the roadster is to keep the car as close to stock as possible without doing a "Rob" full-on restoration. Preserving some of the "patina" its acquired over the years is the goal.  Undoing the "racer" image started with removing low-hanging front spoiler and remaining decals. The most striking change is in the footwork:  the Panasports were replaced with freshly some powdecoated steelies with whitewalls…the result is beyond words: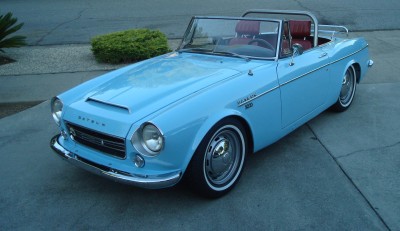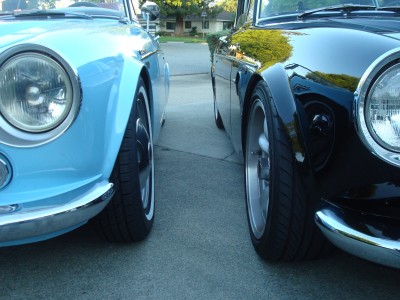 Notice though how wicked the stance is with the taller sidewalls filling the wheel wells. Camber + zero fender gap = awesome. It is equal parts of the mystique and aura created by the poster below, mixed in with some bad-boy hot rod mojo: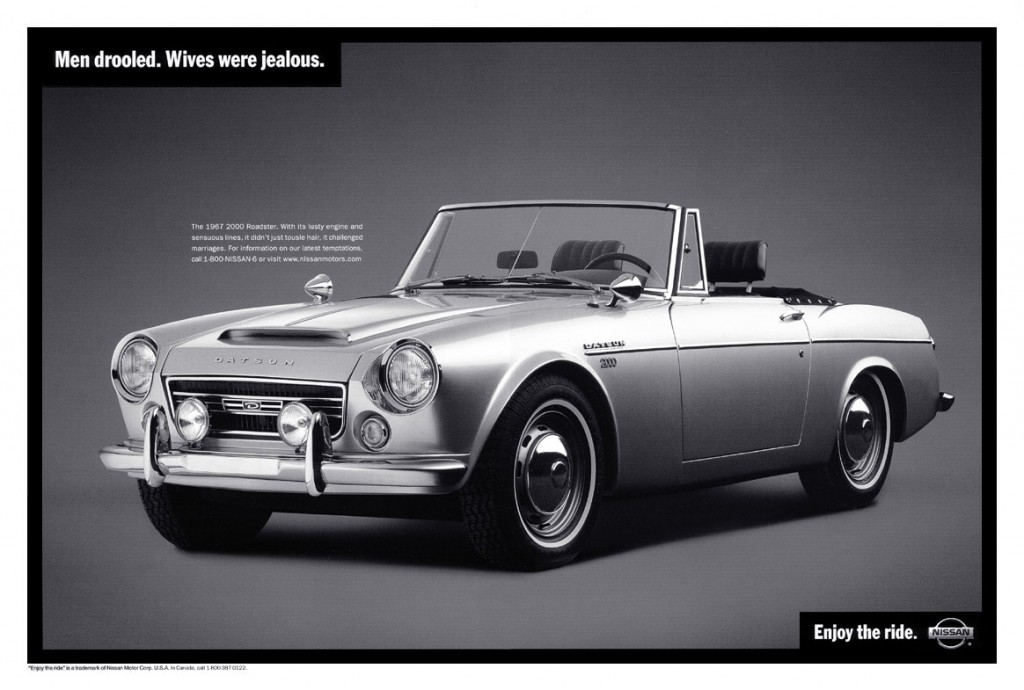 Congrats to Rob, and welcome to the Roadster Brotherhood! We look forward to seeing you Enjoy the Ride!
Lots of detailed photos in the gallery to enjoy!