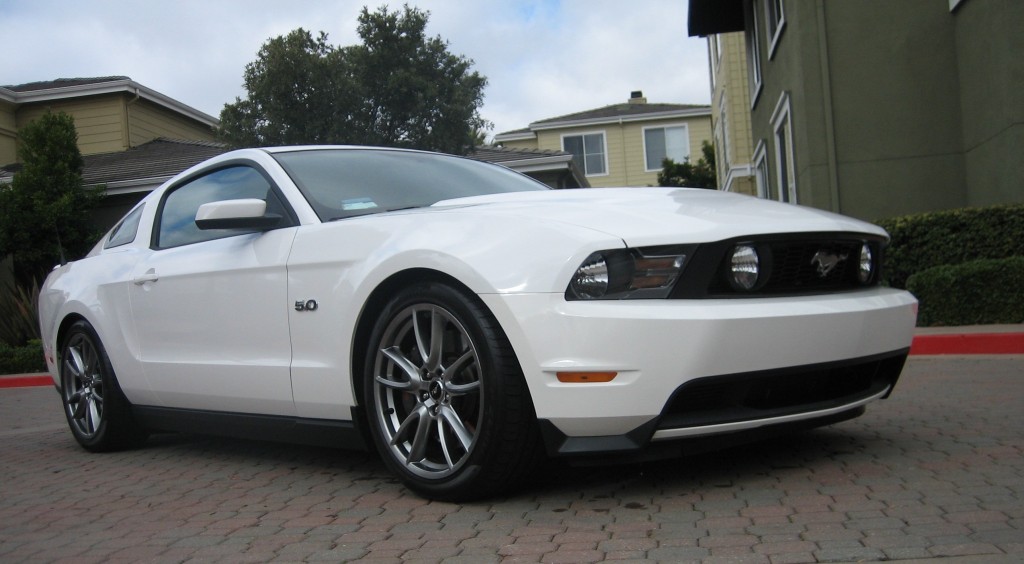 When we last reported on Jeff V's
Mustang GT
, ZCG had installed coil-over suspension and a Vortech blower with great results. The 'Stang turned the ZCG rollers to 535hp/461tq at the wheels:
Jeff came back to finish the suspension off with sway bars and get even more power with a cold-air intake, fuel pump upgrade and tuning.  Here are the new sways with endlinks: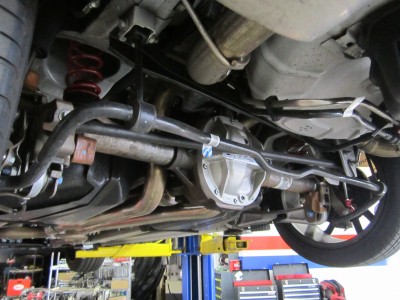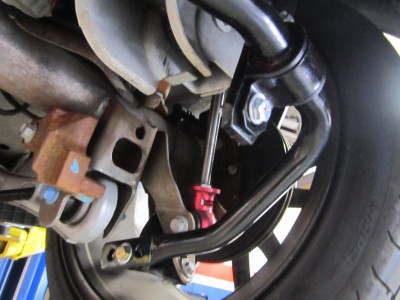 Cold-air intake: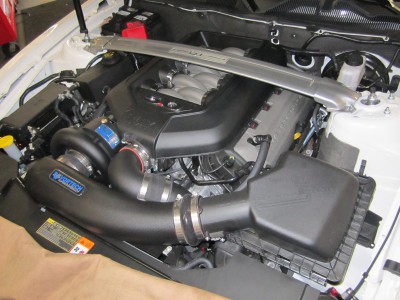 After fuel pump upgrades and tuning Jeff's Mustang now makes just over 600rwhp!