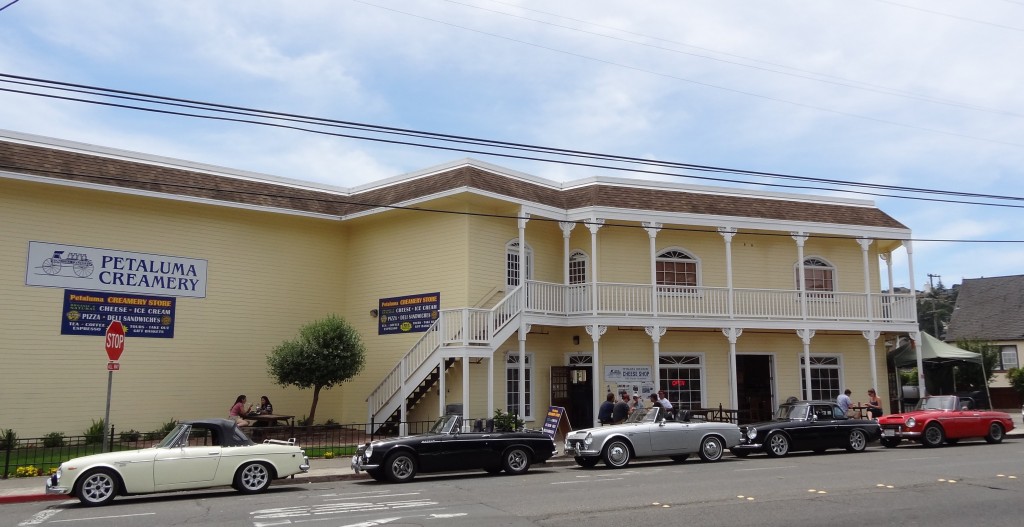 Happy Father's Day! We met up with some North Bay roadster owners for a nice fun run beginning in Sausalito.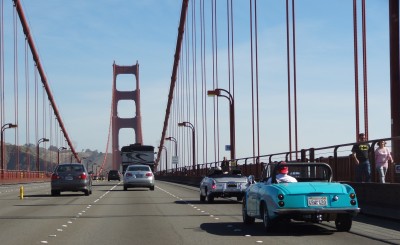 Weather was fantastic and we had a great mix of roadsters. Mike's '67.5 SPL, Duncan's '67.5 SPL, Mark's Turbocharged '66 SPL,  my '67.5 SPL,  Dana's '70 SRL, and Dan's '69 SRL: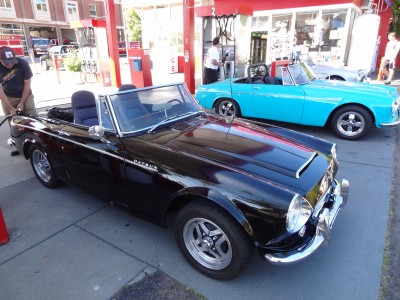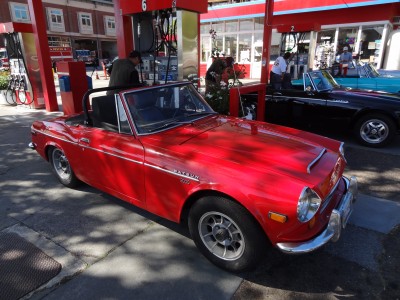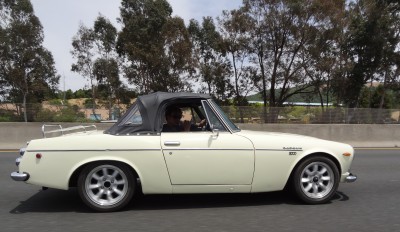 Our route took us through HWY 1/Stinson Beach and meandered back inland towards Petaluma. Plenty of scenery changes and twisty roads to enjoy:
After a quick lunch at the Petaluma Creamery we headed out again towards Nicasio Rd and back over the Golden Gate Bridge to the South Bay. I logged about 250 miles while others extended their drive down HWY 1 for a 400mile journey!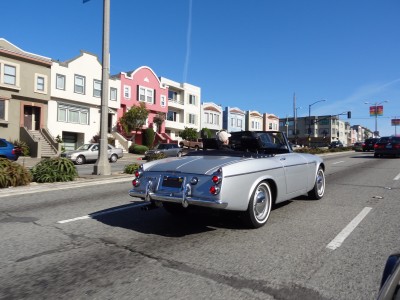 Great roads, good company and beautiful weather. Thanks to everyone that came out, Datsuns Are Driven!