Dan J is the owner of this gorgeous 2015 GT-R. The numbers are impressive: Zero to 60 mph in under three seconds; a top speed of 196 mph; 545 horsepower courtesy of a hand-built 3.8-liter twin-turbocharged V6 assembled in a clean room so high-tech that those fleeing scientists on the silver screen would kill to have one. This beast has also been finished in premium Regal Red paint embedded with 24-karat gold flakes! We think it is mesmerizing under varying light conditions: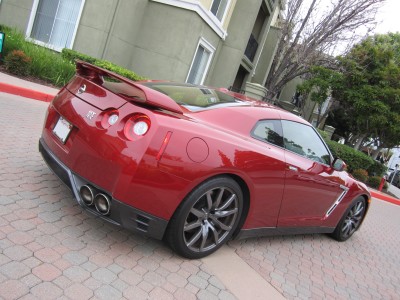 Combined with an Ivory interior this R35 exudes a level of refinement and luxury not typically seen on earlier models: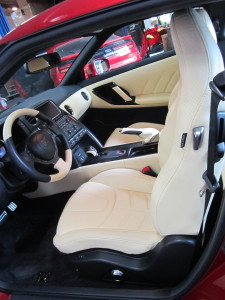 Sidenote: I met Dan in December '14 while helping his neighbor with a Datsun Roadster. Dan kindly let me park the 510 next his GT-R and I might have mentioned how we love them at ZCG 🙂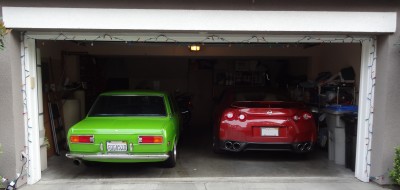 So what does one do with such a beautiful sportscar? Add more power, of course! Dan came to us for a full AMS Alpha 7 package installation.
The package includes:
ALPHA front mount intercooler
COBB big SF intake pipe
Alpha 90mm Mid-pipe
Alpha 90mm Downpipes
HKS Legamax Exhaust System
Injector Dynamics 1000CC Injectors
Cobb AccessPORT V3
Let's start with the exhaust and a closer look at the new mid-pipes and down pipes: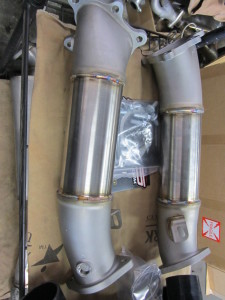 OEM vs Alpha downpipes: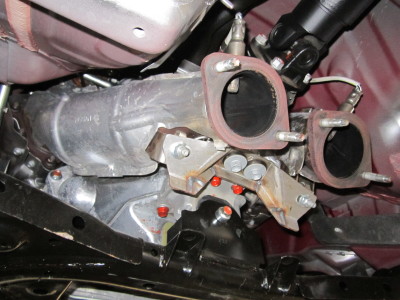 Mid-pipe: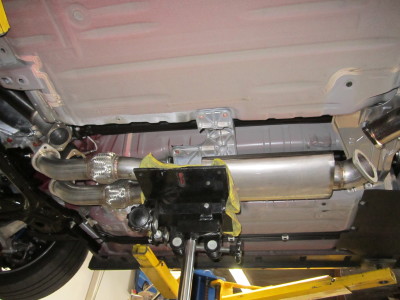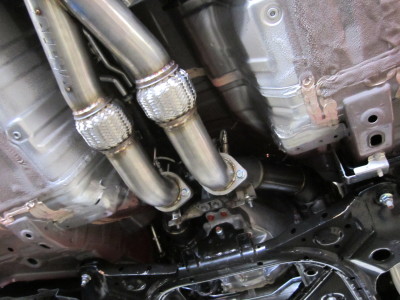 Completing the system is the HKS Legamax exhaust. Fresh from the box, compared to the OEM system:
Great, OEM-like fit with factory underbody Aero: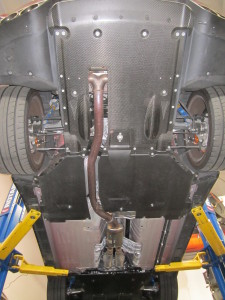 Looks fantastic here and sounds even better!
Underhood, better breathing is achieved through larger intakes and K&N air filters. Stealth black tubing is nice touch: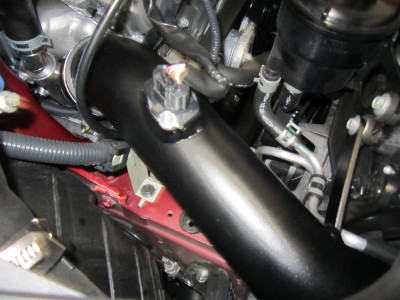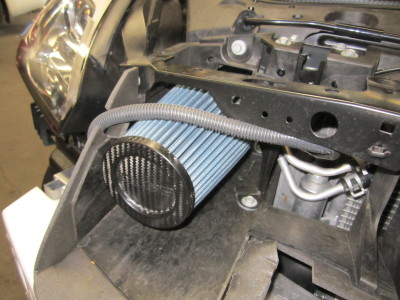 Rounding out intake mods is a larger Alpha front mount intercooler. It boasts 75% more internal flow area over stock and direct bolt-in/no cutting fitment! It doesn't hurt to have the "Alpha" logo peeking through the front bumper too: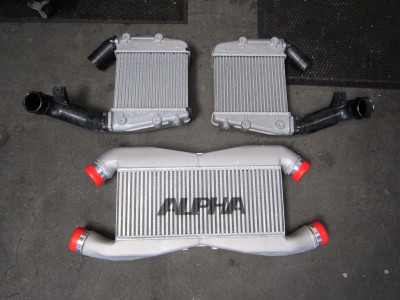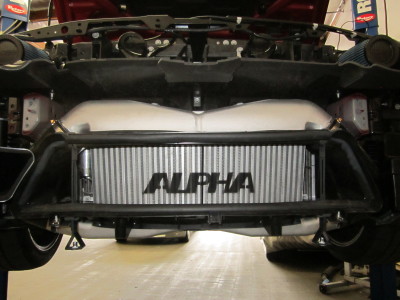 Fueling demands are met by larger 1000cc injectors: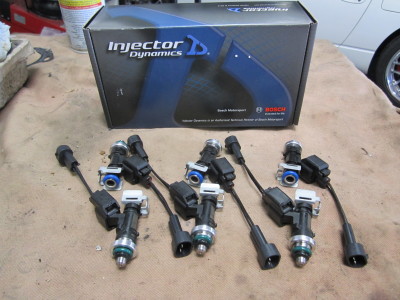 How do all these mods add up to increase power? To find out we strapped the red beauty to the dyno: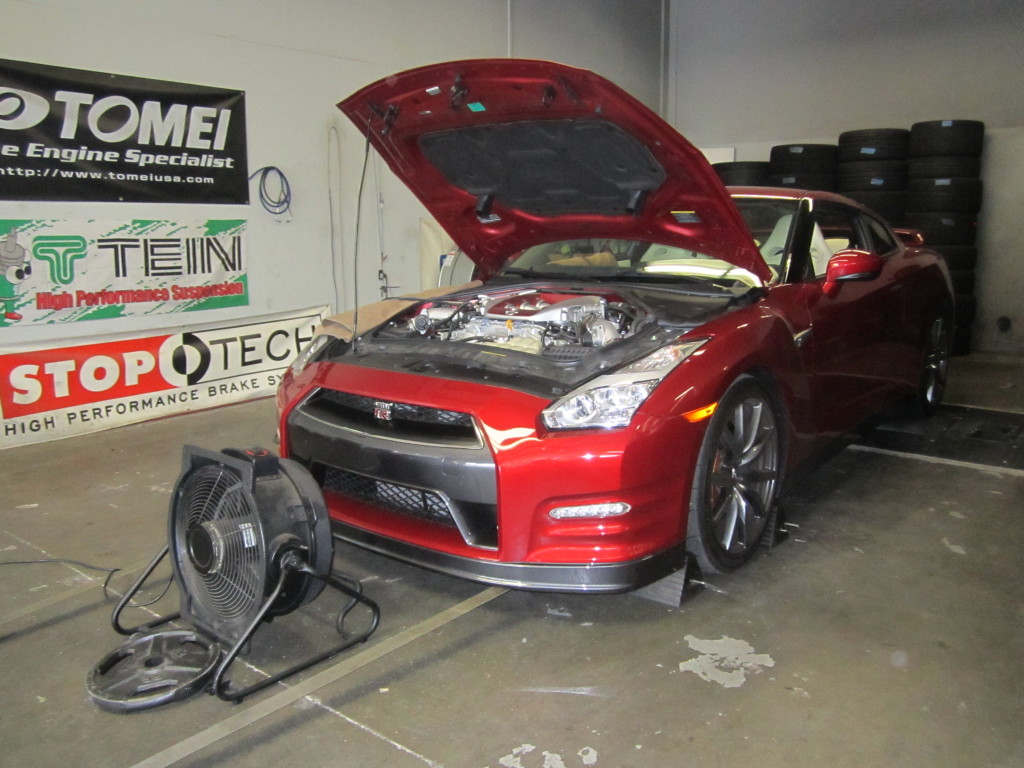 Utilizing the CobbAccessPORT V3 for tuning we saw peak gains of 80hp/86tq for a total of 577hp/562tq to the wheels. The dyno plot reveals tremendous gains from 2500rpm to redline. For example at 4000rpm the GT-R is now making 560tq vs 460tq stock!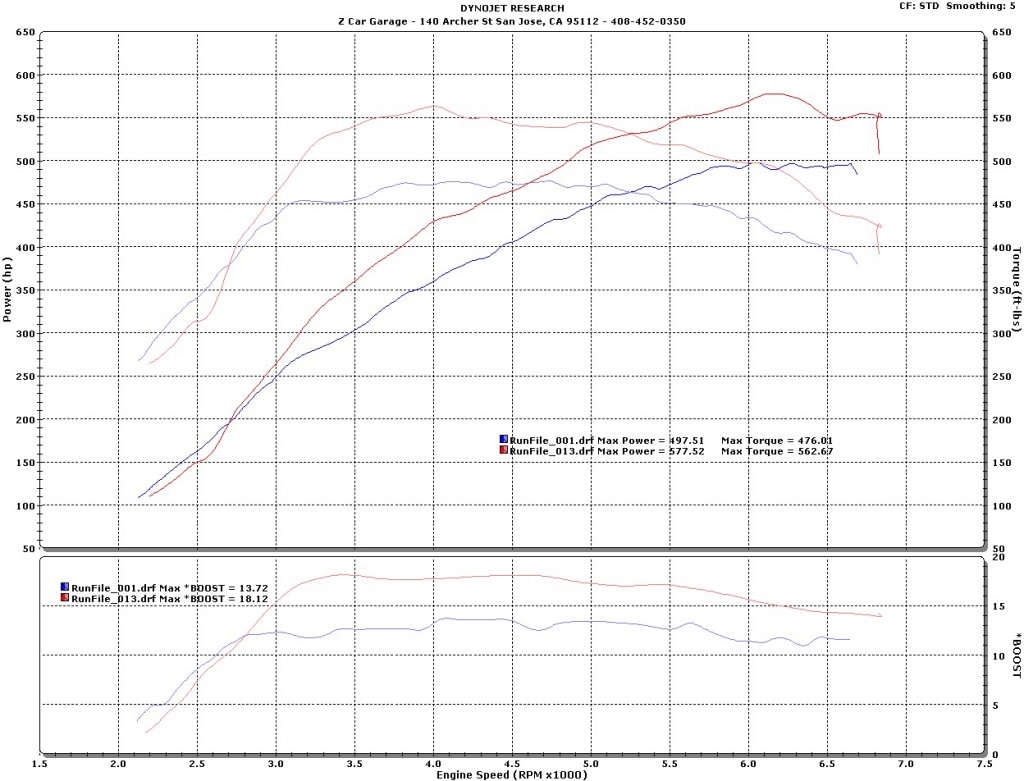 Dan's GT-R was already blindingly quick from the factory and now it has even more power to enjoy while maintaining its Regal composure. Thank you for bringing your R35 to Z Car Garage! More pictures to enjoy in the gallery below.