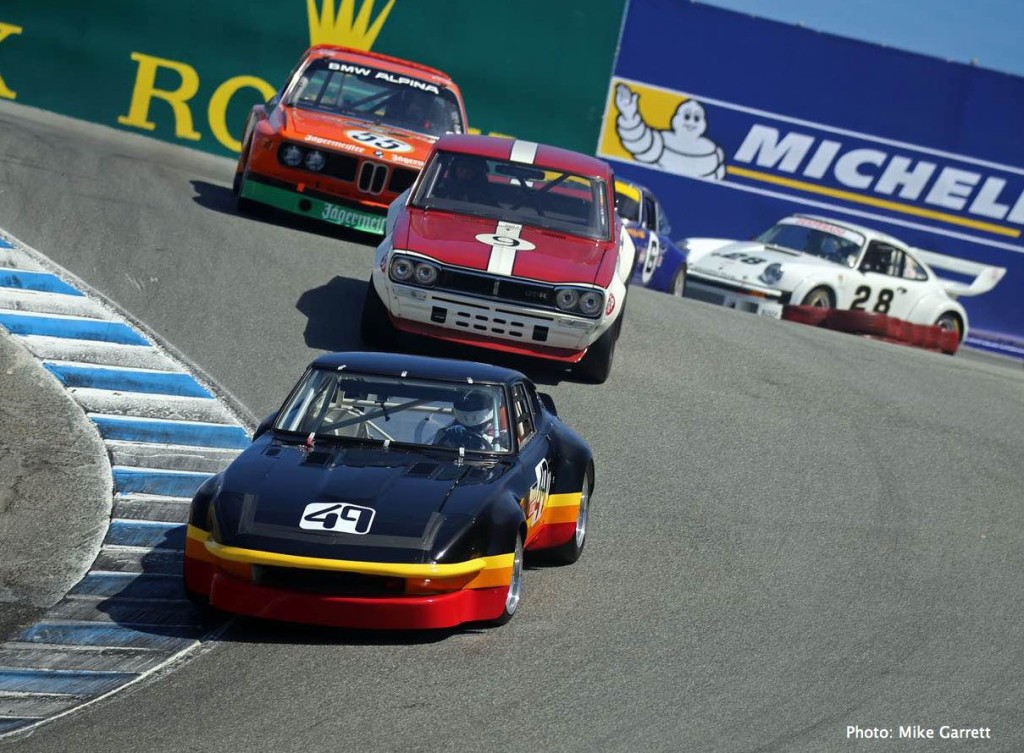 One of the major events of the annual car week on the Monterey Peninsula is the annual Rolex Monterey Motorsports Reunion. Held since the early 1970s at Mazda Raceway Laguna Seca, the event attracts a staggering variety of historic racing cars, which competed in a total of 15 different races.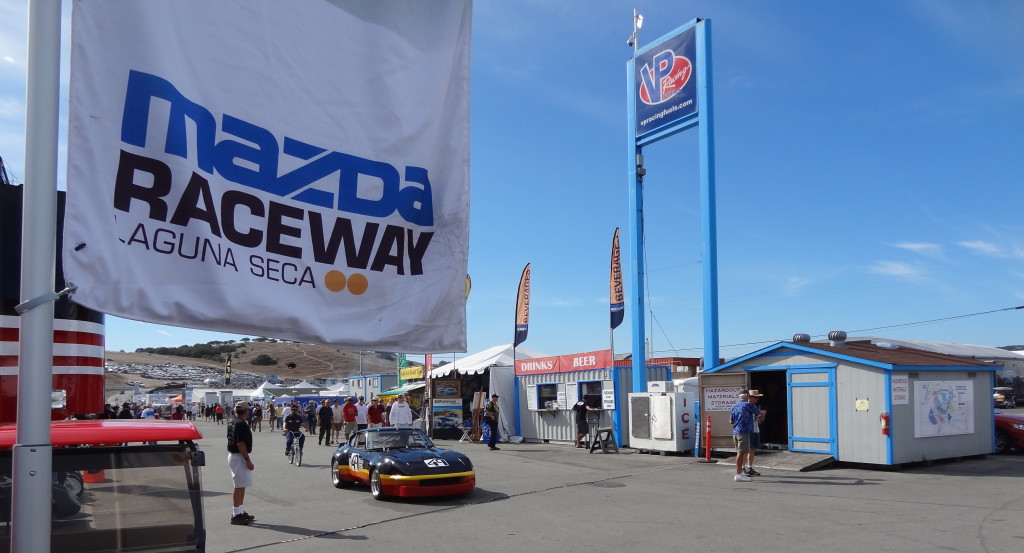 Adding to the diversity of racers was the addition of Formula 5000 cars for the first time.  Other highlights were a special race to celebrate the 50th anniversary of the Shelby Mustang GT350,  factory efforts from Acura, BMW, Mazda and our beloved Nissan. We had a blast at the RMMR. Read on for our report, illustrated by a 300+ shot gallery of the Reunion and a few video clips. Enjoy!
John Morton Drives Our IMSA 240z!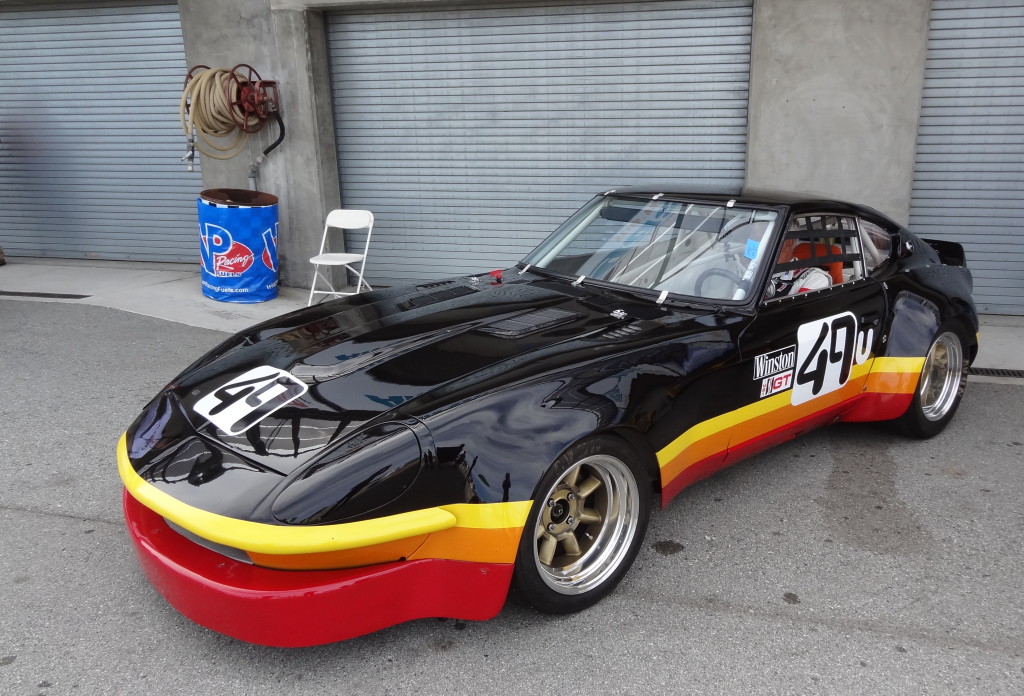 With the help of Joel Anderson we made our RMMR debut last year running the #49 IMSA Datsun 240z. Find out more about Joel and the restoration of #49 HERE. Our letter of acceptance into the 2015 event included Joel as the driver but unfortunately health issues prevented him from racing.  With race week fast approaching Rob enlisted the help of his hero and legendary race car driver John Morton. Before I arrived at 'Seca, the crew had John fitted into the race seat and the Z passed tech inspection: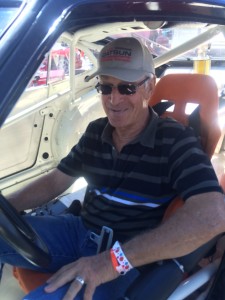 Paddock Life
Before I describe the sheer awesomeness of just being in the presence of John Morton, let's first take a trip through aisle G: our pit row in the paddock. The paddock at RMMR is pure sensory overload with incomparable sounds and sights of old race cars. There's nothing like the sight of pit crews working frantically to put together vintage race machines whether it be from the Pre-War Bugattis to early 90's IMSA cars. This video sums it up nicely with a mix of machines and their cacophony of engines being fired, revved and idled:
Upon my arrival Thursday morning I was pleasantly surprised to see #49 pitted with several fellow Datsun racers from Group 4A:  1973-1981 FIA, IMSA GT-GTX, AAGT, GTU Cars.  On the final race day we gathered even more Datsuns to create a "Datsun Row":
Here is quick video of the row:
The camaraderie and good times spent with these folks was memorable. We shared pit space with our friend Ron Carter and fellow roadster owner Michael Anderson. Ron is an avid vintage Datsun Roadster racer running RMMR for the first time in his 1967 2000.  Fox Sports even interviewed him, we are proud of you!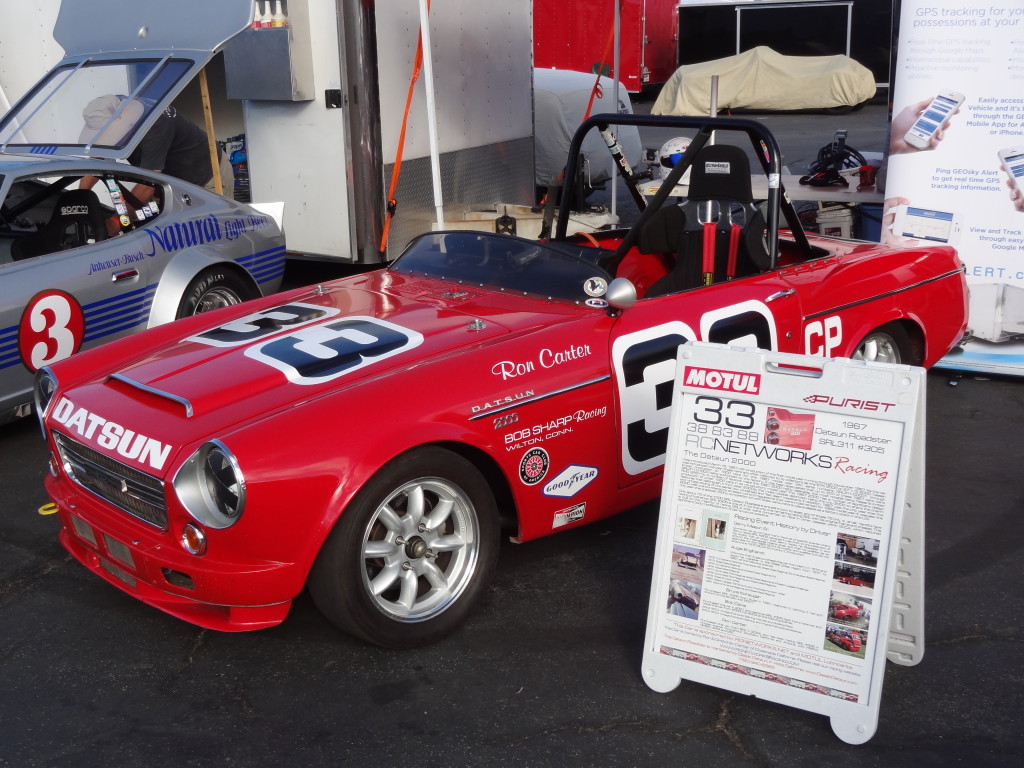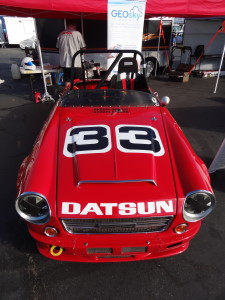 A rare sight indeed, TWO Datsun 2000 roadsters racing at 'Seca! The silver car is Craig Carter's 1968.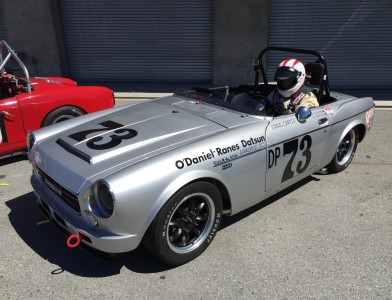 Dave Stone is no stranger to vintage racing Datsuns and this latest '73 260z build by Troy Ermish was very impressive.  I personally loved the paint color and authentic magnesium minilite wheels. Lots of neat details on this one in the photo gallery: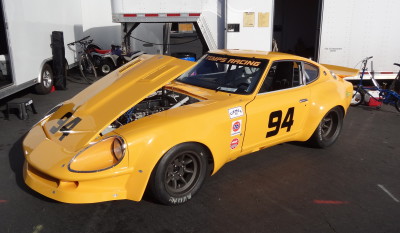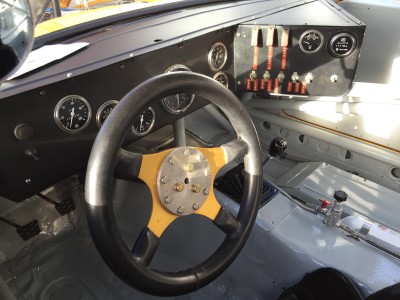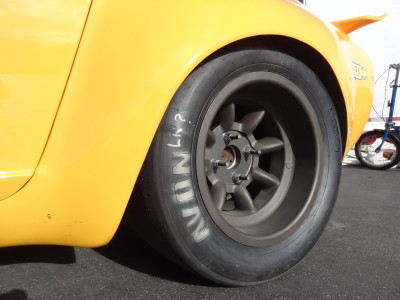 We'll visit more paddock candy later, as the real fun at the Historics lies on the actual track. Yes, that 2.238-mile, 11-corner wonder officially known as Mazda Raceway Laguna Seca!
Race Day: Keeping Up With John Morton
"I am on the pit crew for John Morton. I am not worthy". That is what runs through my mind when I see John Morton walking towards our pit to jump into #49 for the practice session. I remain composed and follow instruction from Rob, Josh and Andy, the other members of the pit crew. We are all serious when the announcement is heard on the PA for our run grup to head to the pit lane.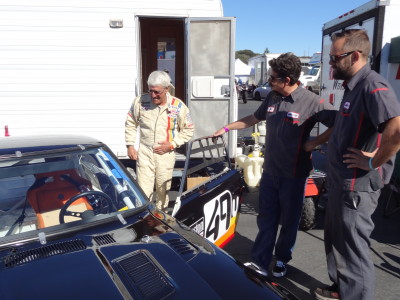 The car is ready, John is strapped in and he motors away. John Morton is driving our IMSA Z.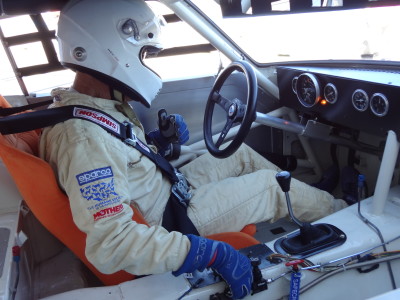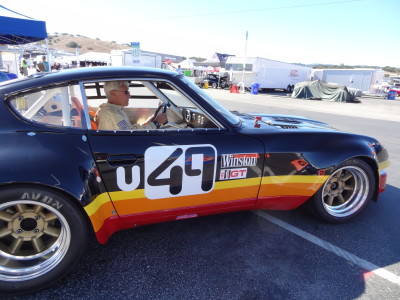 When we are staged in the pits waiting for the cars to roll out onto the track it is a different scene. A wave of colors from vibrant livery aligns as the cars park against the garages. I'm in heaven because there is so much rad machinery in one place: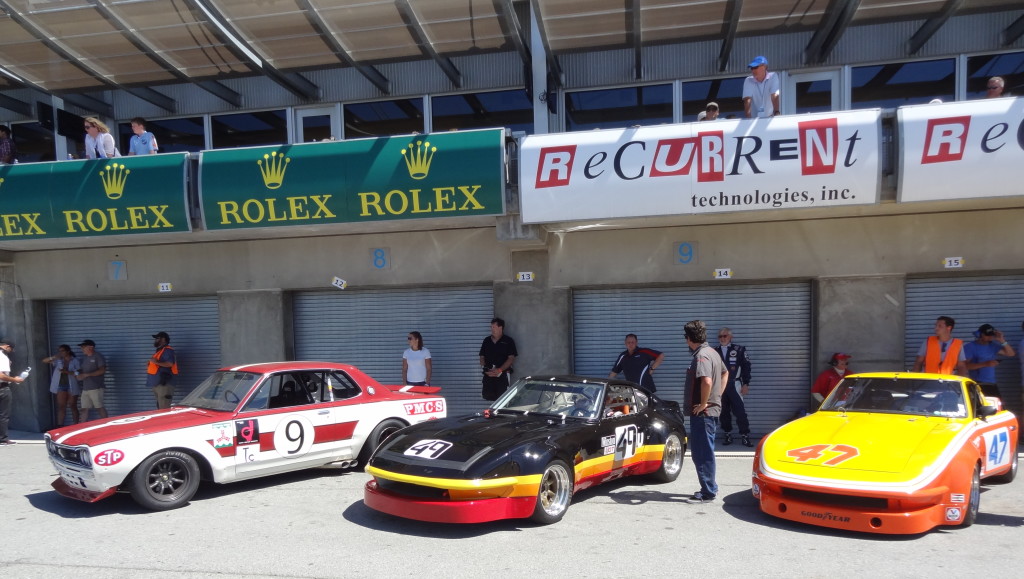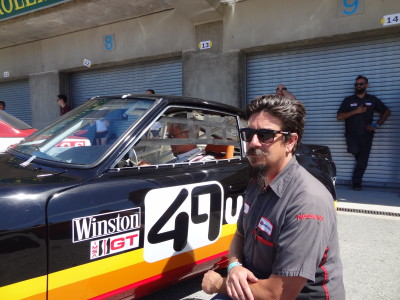 It's noisy here from the current run group roaring down the front straight, yet serenely calm as the 4A drivers collect their thoughts behind the wheel, engines idling.  For John, that moment seems to be interrupted as driver after driver comes to his side for a chat. It was fun to watch: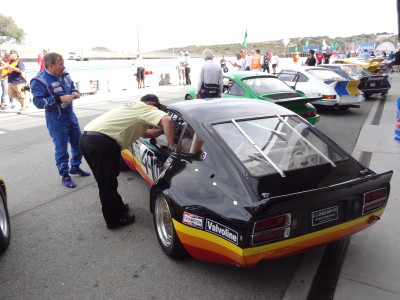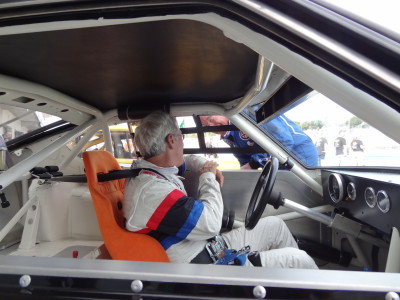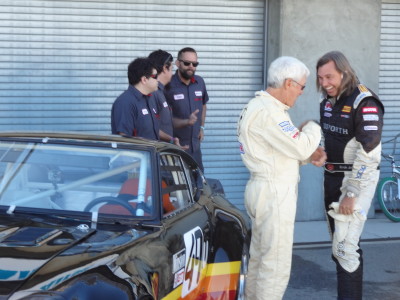 The signal is given and group 4A rolls out to the starting grid: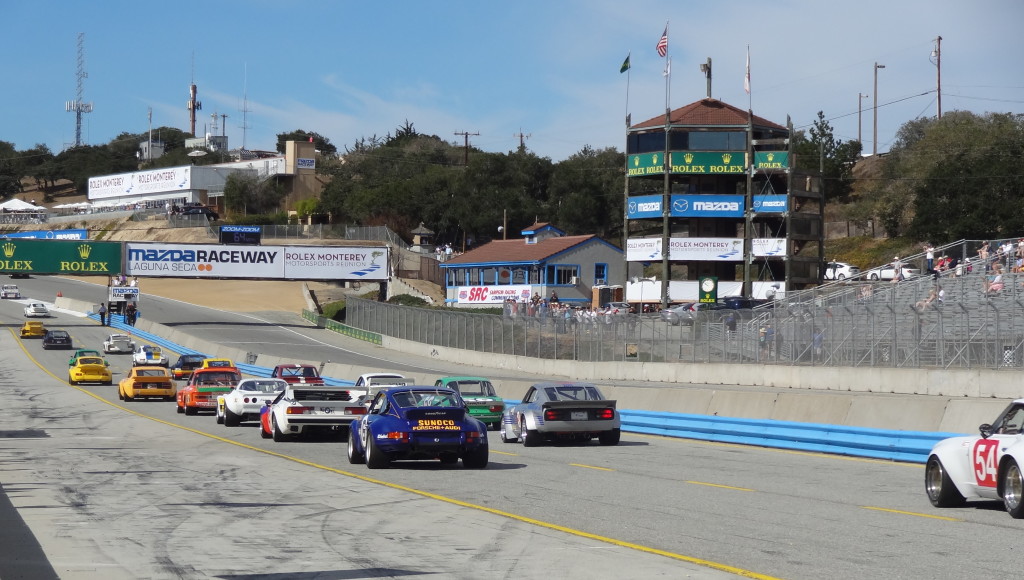 Watch this video to get a sense of the sounds and staging of Group 4A with a few glimpses of John behind the wheel:
As each practice session ends we run back to the pits to hear from John. He hops out of the Z and tells us, "Engine's good and brakes are good." The crew was hoping for more feedback but you see, John is also driving a Porsche 908 in the following session, so off he goes. That's when Sylvia Wilkinson, John's lifelong partner comes in. She gives us a breakdown between sessions complete with lap times and feedback from John.
Turns out he doesn't need much. In his first practice session John was running 1:44s and by Friday he ran 1:41.4. He liked the car, but the tires were getting greasy and oil temps climbing. It was record-setting hot during RMMR with temps close to 90F. Before the final race we made some tire adjustments and cooling aids. Ultimately we'll have a fresh set of slicks ready next time around.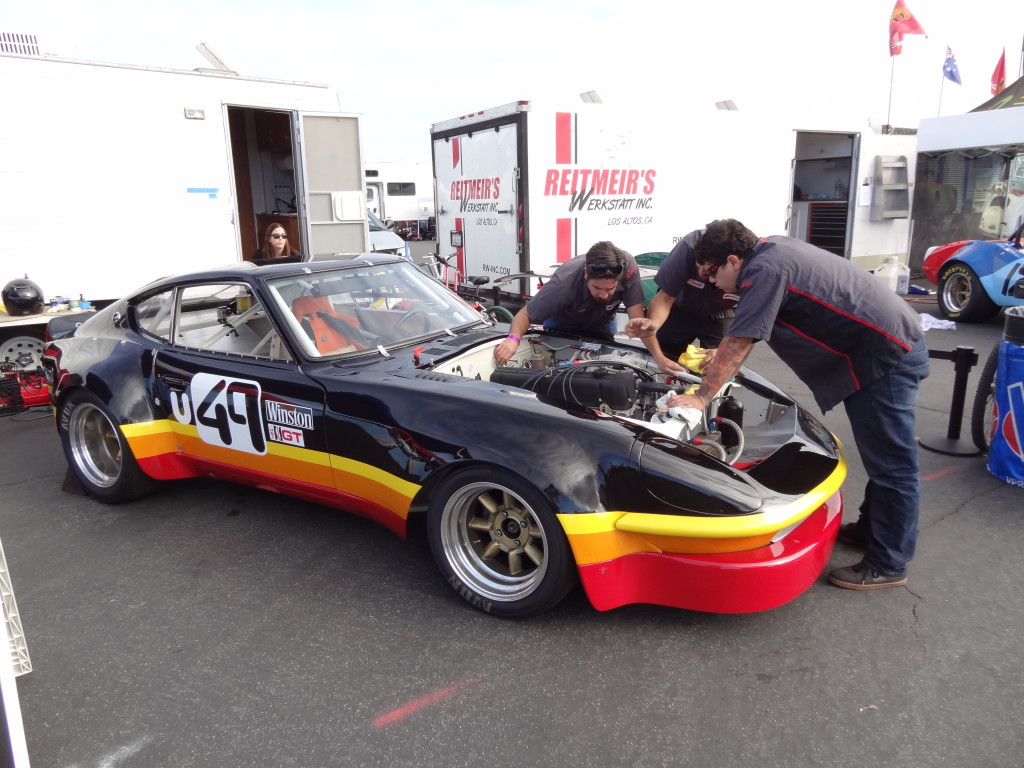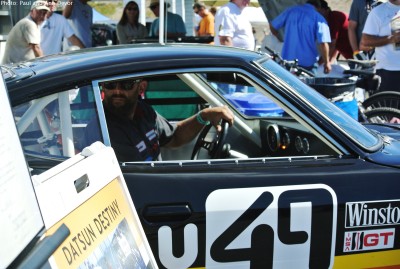 We were completely ecstatic to have John Morton pilot the Z and also have zero mechanical issues over the week. John placed us 19th overall in the race with some really great S30 battles between our friends David Martin (Frisselle Z) and Dave Stone. Enjoy these on-track/paddock shots of #49 followed by a longer in-car video with multiple camera angles.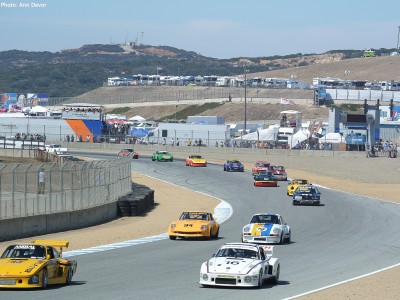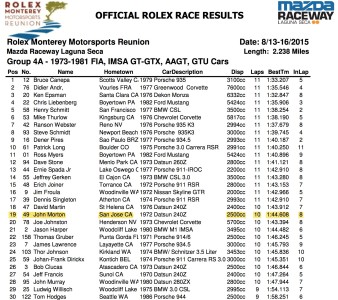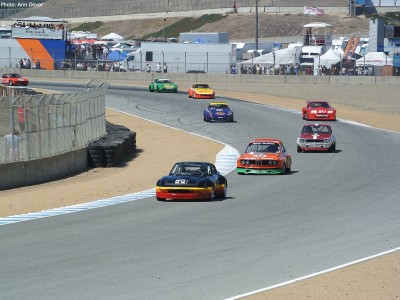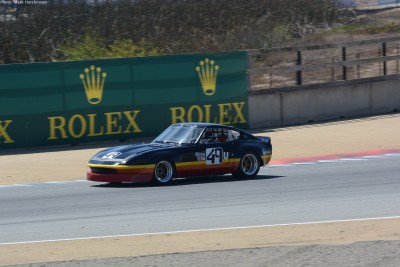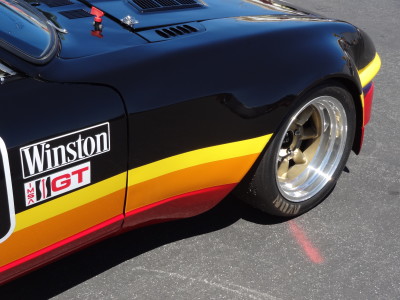 Take a few laps with John with multiple camera angles in this longer video:
Paddock Highlights
Between prepping #49 for the next session and helping fellow Datsun racers we certainly enjoyed cruising through the paddock and soaking up all of the fascinating hardware. Can you identify the familiar Vans shoes under Larry Oka's S30?  That's Rob and Josh helping Larry pull a half shaft:
An increasing presence from automakers is always welcome and this year Ford helped by honoring the 50th anniversary of the Shelby GT350 Mustang. Their display was filled with vintage Shelby's and the new GT350: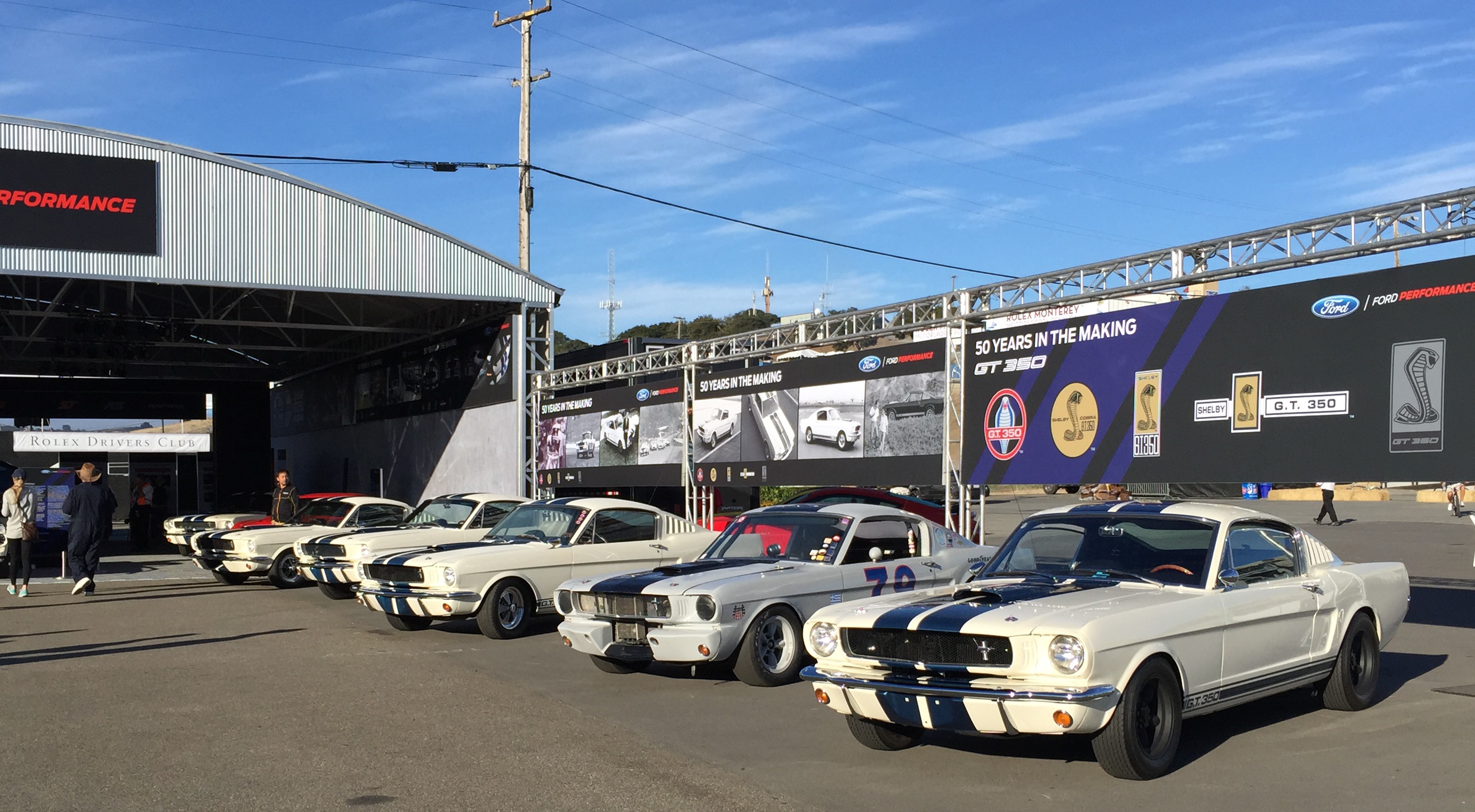 We spotted more Datsuns in the Nissan garage…this duo of 411 and 510 sedans was actually driven by our friends over at Japanese Nostalgic Car!Next door, Acura displayed the new NSX and Ford had their new GT supercar. Stillen even had their own garage space housing the wild #75 300zx. It was in pieces at the time but put on a flame-spitting show in Saturday's race!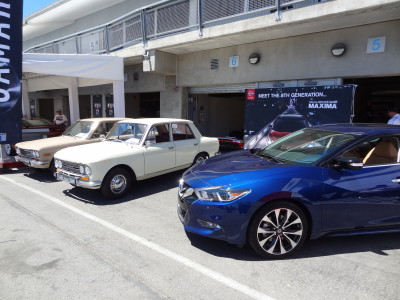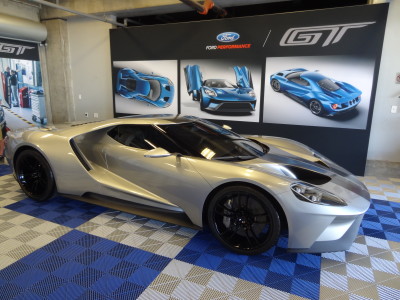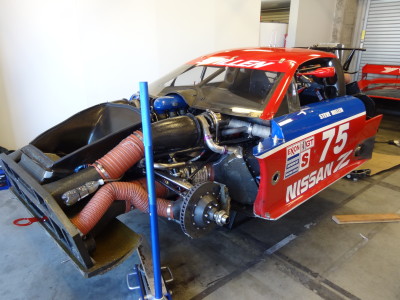 Here is the very first production 1963 Ferrari 250 GT Lusso and one of only three known examples that were used in competition…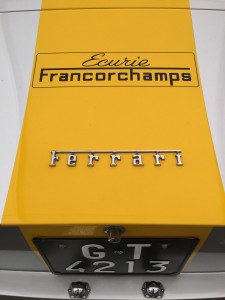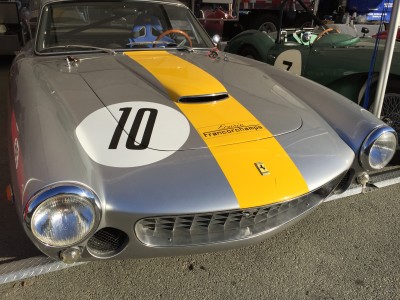 From highly collectible and expensive to downright zany you never know what to find in the paddock. Check out this Reliant Robin of Top Gear fame (or shame):
This insane Audi 200 Quattro made some neat sounds coming squirting out of the Corkscrew. Check out those BBS Turbofans!
1963 Ferrari 250GTO berlinetta, rumored to have last sold for $38 million (or more depending on the source)
Jim Froula is well-known for his controversial (yet cool) Hakosuka Skyline but he also helped create this badass 1980 280zx. This S130 has some trick design features and amazing attention to detail: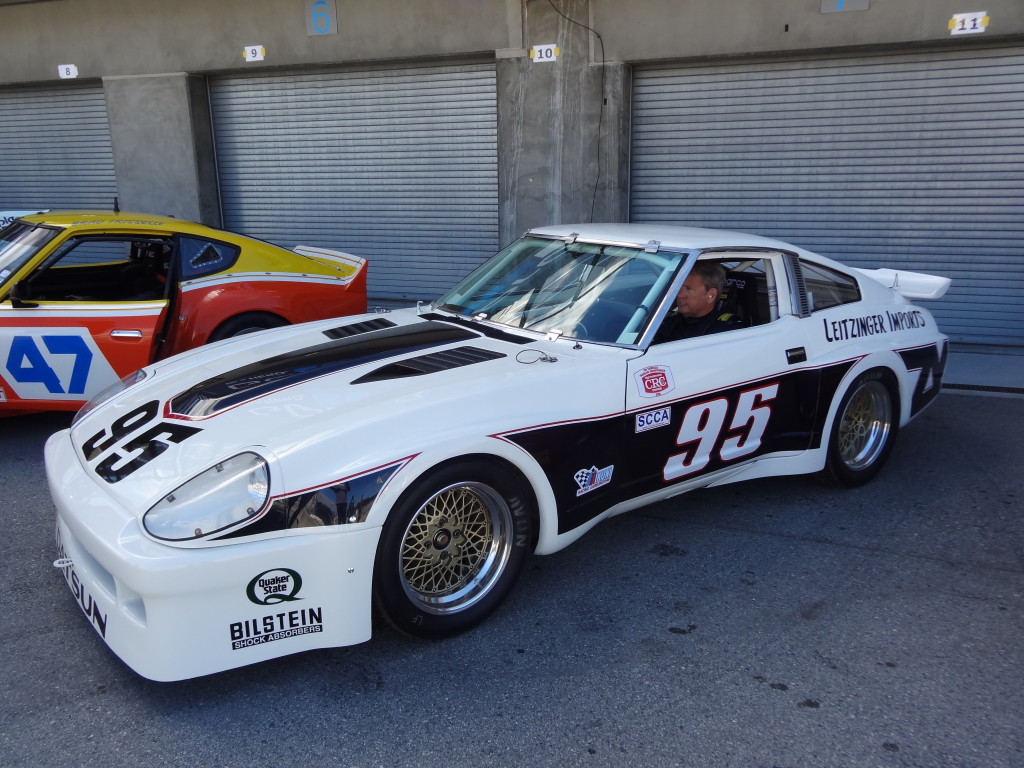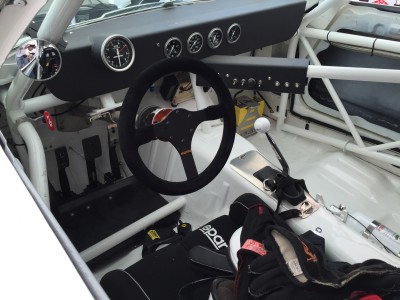 The Colors of RMMR
As if your sense of smell and sound weren't assaulted already, the paddock is brimming with every color of the rainbow. The race liveries, trailer rigs, even the concession stands…your eyes are on overdrive at each corner. Ferraris, Porsches, Lotuses, MG's, Alfas, Fords,Chevrolets, Maseratis, Bentleys …it seems that every era and every manufacturer has some intensely significant car, and they are driven in anger.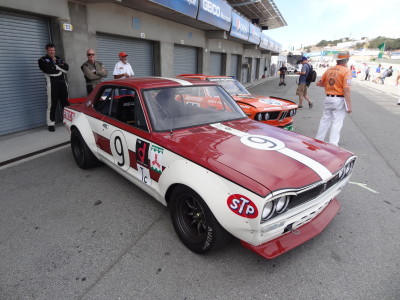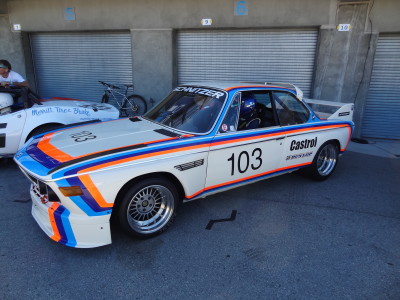 We are huge fans of Canepa and these two Porsches were a treat to watch. At the left is a 962 that we recently dyno'd at the shop! It ran an amazing 1:26.049 and the 935 driven by Bruce Canepa made an epic sweep to first place our group.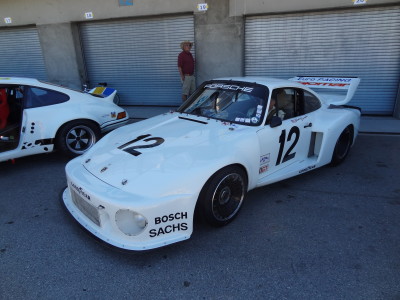 One of my favorite races is the Trans Am series. These muscle cars with their blistering fenders and V8s are entertaining to watch. Ear plugs are a must for this group! The liveries are pretty incredible with some intense history behind each machine. If you stare long enough these cars have a lot to tell you.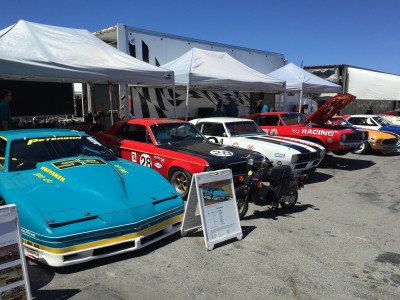 This year we held another Datsun/Nissan Corral but attendance was relatively low. We did spot a few gems like this Kenmary Skyline, Datsun 510 and Skyline-powered S30:
The Vintage Wheels of RMMR
I am a wheel addict. I love quality, vintage wheels. Once again the paddock did not dissappoint. BBS, Volk, Minilite, American Racing…all shod with meaty slicks of sometimes incredible proportions: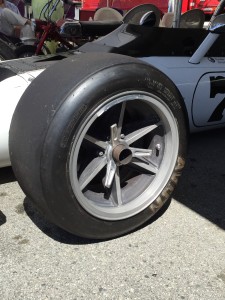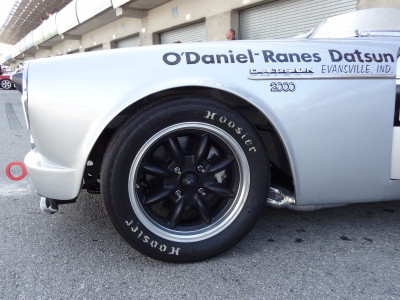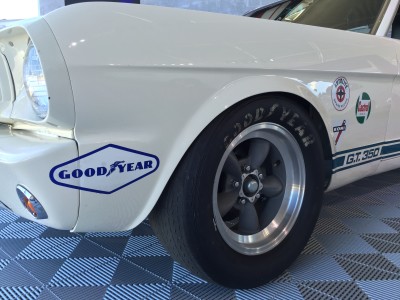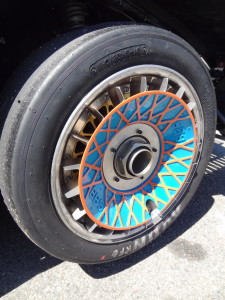 Thank you!
We hope you have enjoyed our recap of the 2015 Monterey Historics! Please browse our mega-gallery of pictures from race weekend below. Big thanks to our friends and family members that helped us make this possible including the Keith Corwin, Troy Ermish, Dave Stone, Tim Arnett, Ron Carter, Michael Anderson, Josh Corwin, Andy Vargas and Meghan Fuller.  We certainly enjoyed the company of friends and visitors in our paddock, please let us know how we can do better next time!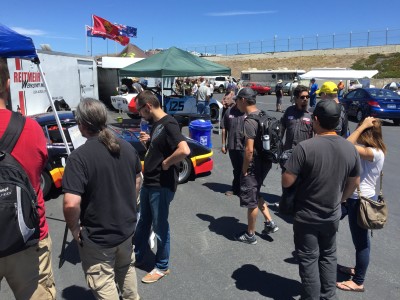 Huge thanks to John Morton and Sylvia Wilkinson.  Joel Anderson, wish you were here!
Thank you to Mike Garret, Mark Hutchinson, Sri Gogineni, Ann and Paul Devor for sharing your wonderful photos.
Long Live The Z!
More pictures in our gallery below: