Several years ago we met Scott L at a local autocross and eventually started working on his 2003 Brickyard 350z. He loved to road race so we performed incremental upgrades including Stoptech front brakes, a Quaife differential, Hotchkis sway bars, Koni Yellow shocks, and adjustable front A-arms with rear lower control arms. We also did a minor tune and numerous track day-prep/maintenance. Here he is at Laguna Seca: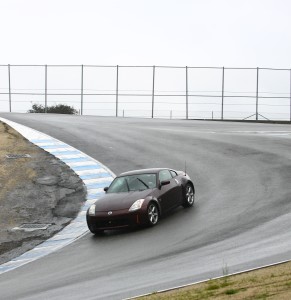 With 200k miles on the Z he started looking for a new sportscar that met his requirements. Being a Nissan fan and quite attached to his Z the GT-R did make his list but the lack of a true manual transmission steered him away. A C7 Z51 and Cayman GTS were also in the running until he saw the new GT350 Mustang and it ticked all the right boxes: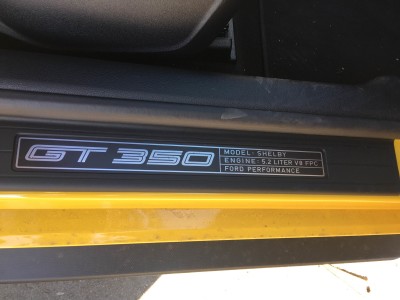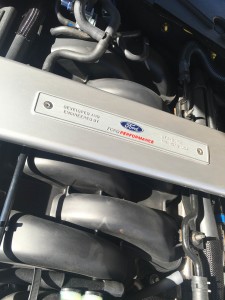 Scott stopped by ZCG to dyno the Shelby and it put down an impressive 460hp/375tq to the wheels! Factory rated at 520hp/429tq, this flat-plane crank beast has been reported to put down even more power on 93 octane!
The dyno chart is displayed with a bone stock 2012 Mustang GT: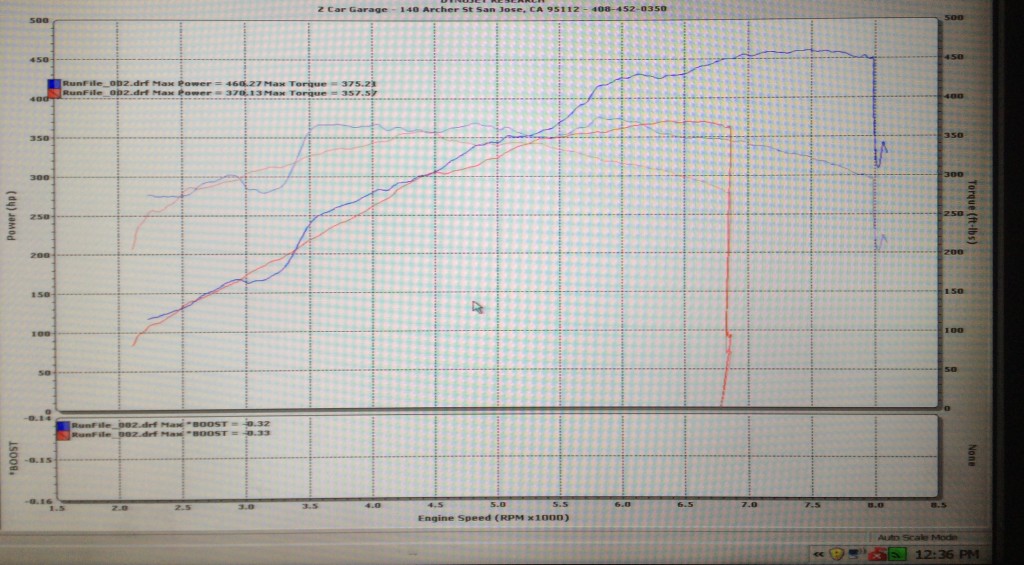 Here is a video of the 'Stang on the dyno.  Congratulations Scott and thanks for bringing her by the shop!
Rob was completely impressed after driving it…Nissan are you listening?